A 3rd Infantry Division soldier was killed at Fort Stewart early Wednesday morning, in a mishap involving two UH-60 Black Hawk helicopters.
The incident occurred at Wright Army Airfield on Fort Stewart, Georgia, at approximately 2 a.m. Wednesday, March 30. The soldier was assigned to the 3rd Combat Aviation Brigade, 3rd Infantry Division.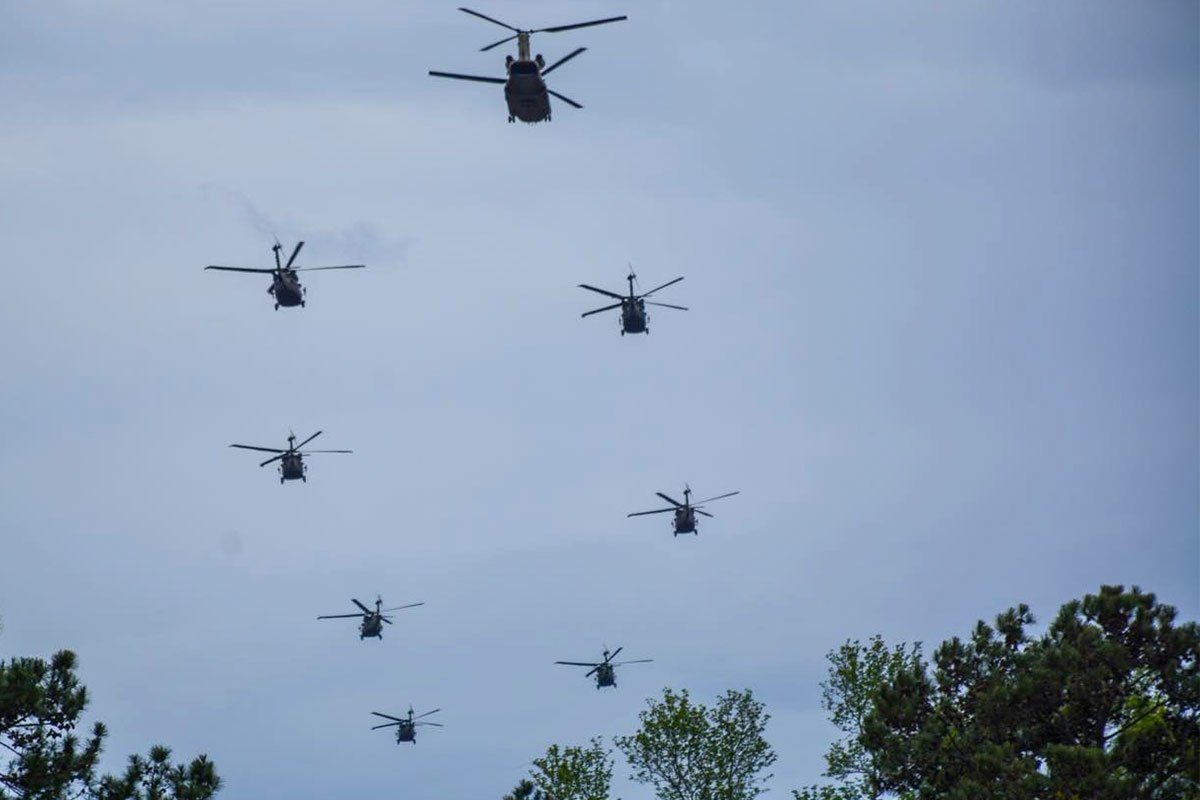 No details of the incident were released, according to Lt. Col. Lindsey Elder, public affairs officer for the 3rd ID, and the airfield was closed Wednesday morning. The soldier's name will be released after next of kin is notified.
The 3rd CAB flies UH-60 Black Hawks, AH-64E Apache attack helicopters, and CH-47F Chinooks. A night-vision video posted to the unit's Facebook on Tuesday evening appears to show 3rd CAB helicopters firing weapons on a training range in the previous days while training with the 1st Battalion, 28th Infantry.
Wright Army Airfield is adjacent to Fort Stewart. The 3rd CAB is based at Hunter Army Airfield in Savannah, about 40 miles from Fort Stewart.
This is a developing story.
Read Next: Marines Head to Lithuania as Russians Relent Around Kyiv