Investigators have found the getaway car driven by runaway Alabama inmate Casey Cole White and the woman accused of freeing him, Lauderdale County Sheriff's Deputy Vicky White.
Purchased by Deputy White shortly before she escaped with inmate White on April 29, the 2007 Ford Edge sport utility vehicle was discovered abandoned near the village of Bethesda in Williamsburg County, Tennessee, on Friday and towed to an impound lot.
That's about a two-hour drive north from Florence, Alabama, where she allegedly sprang him.
Authorities in Tennessee said it appeared someone had spray-painted the vehicle to disguise its copper hue amid a nationwide dragnet for the accused murderer and the deputy who was the assistant director of the Lauderdale County Detention Center.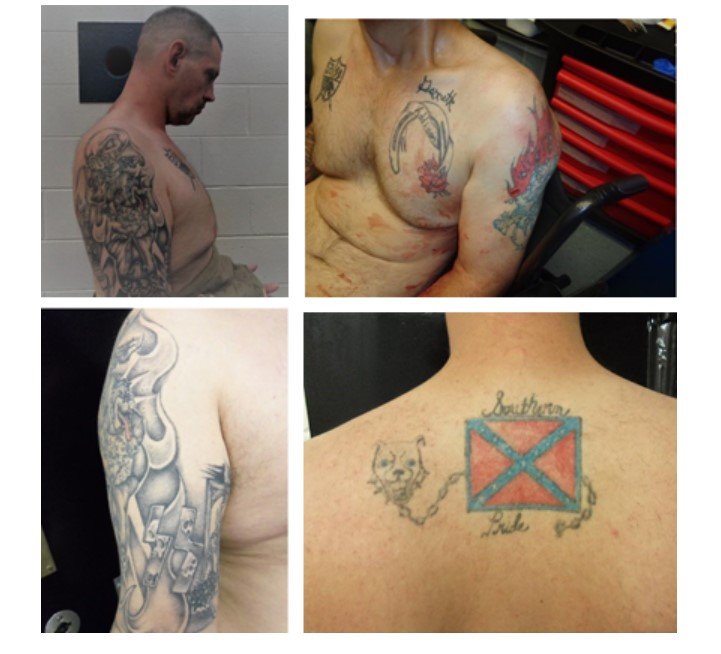 Despite their last names, Vicky White and Casey White are not related. On Tuesday, the Lauderdale County Sheriff's Office issued a statement claiming they had formed "a special relationship" while the inmate was in pretrial confinement. She's 56 years old. He's 38.
Lauderdale County Sheriff Rick Singleton told reporters Friday that his ex-deputy's "very calculated plan" had bamboozled law enforcement. Investigators suspect she sold her house for $95,550 only 11 days before the escape.
"I would say to Vicky the same thing I've been saying, 'You know we're gonna find you,'" Singleton said.
Singleton said he wished he and other investigators "had a lot more progress."
"It's been a week. I wish we'd had him back in custody within hours. We just have to work with what we've got."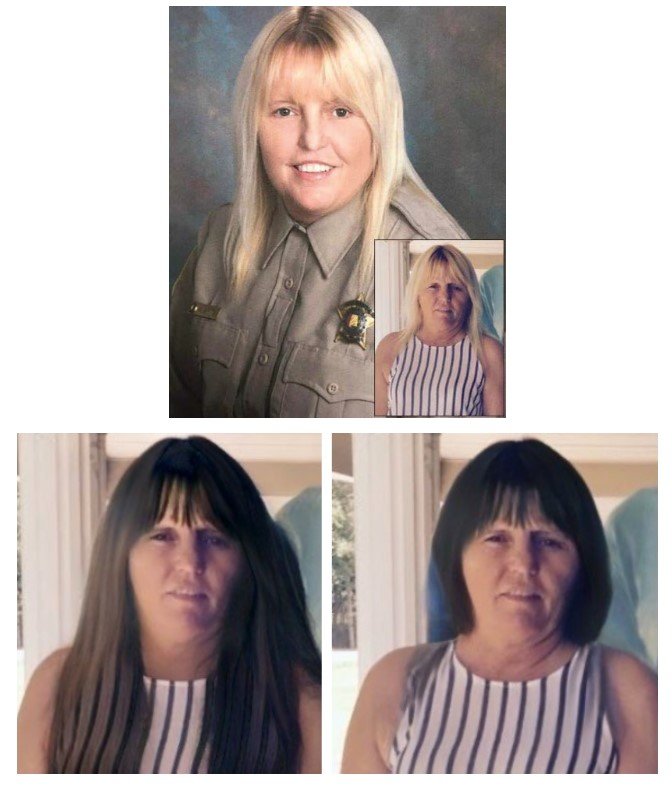 The US Marshals Service is offering a $10,000 reward to anyone with information leading to the arrest and conviction of inmate White, who authorities say confessed to the 2020 stabbing murder of 58-year-old Connie Ridgeway. He was awaiting trial when he absconded.
There's a $5,000 bounty on Deputy White.
On Friday, Alabama Gov. Kay Ivey offered to sweeten the pot with another $5,000 toward finding the escaped prisoner.
"Both Casey White and Vicky White pose a major threat to the public and they must be apprehended. I am pleased to offer this support as law enforcement works diligently to get those dangerous criminals behind bars," Ivey said in a prepared statement.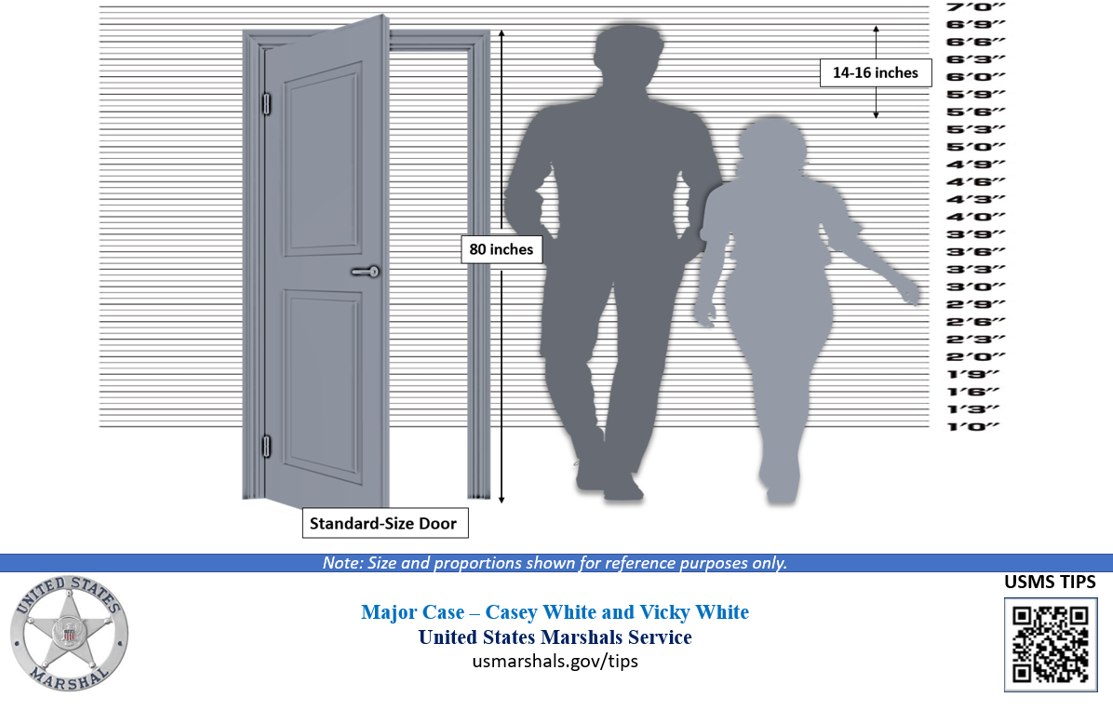 To help bystanders recognize the duo, the US Marshals Service released new composite photos that show Deputy White with brown, not blond, hair, in case she's grabbed the dye bottle.
"There's a possibility that they'll try to alter their appearance, especially for Vicky," US Marshals Service's Gulf Coast Regional Task Force Chief Inspector and Commander Chad Hunt told Coffee or Die Magazine.
Agents are also circulating photos showing inmate White's extensive tattoo work. They say some ink might link him to the Alabama-based white supremacist prison gang Southern Brotherhood.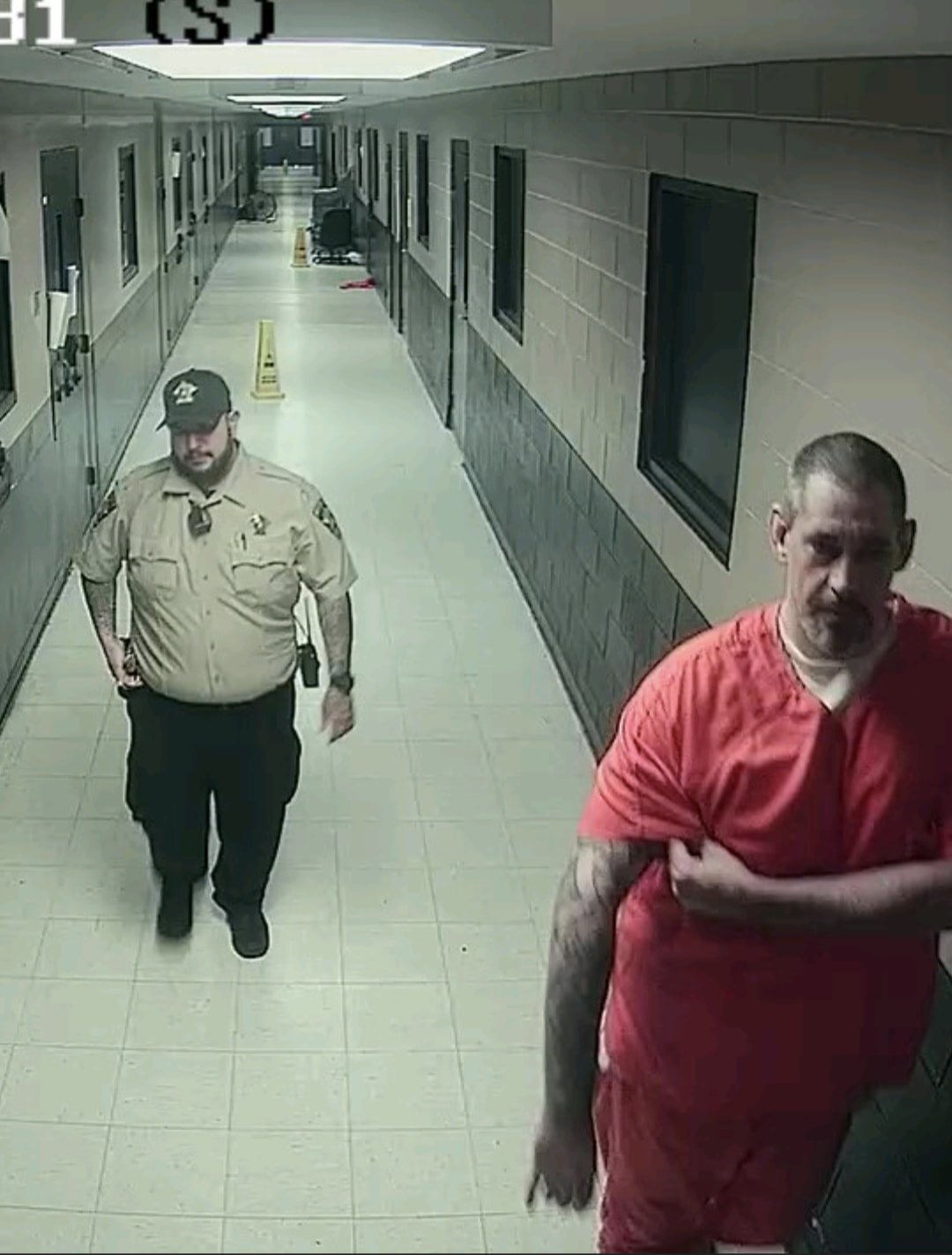 Vicky White is listed as 5 feet, 5 inches tall and tilts the scale around 145 pounds. She has brown eyes and reportedly walks with a waddling gait, swaying from side to side and dropping her hip with each step.
Casey White is a 6-foot, 9-inch man who weighs roughly 330 pounds. He has brown eyes and brown hair.
"Every little bit of information that we get, you know, we want to be sure that we're passing out," Hunt said.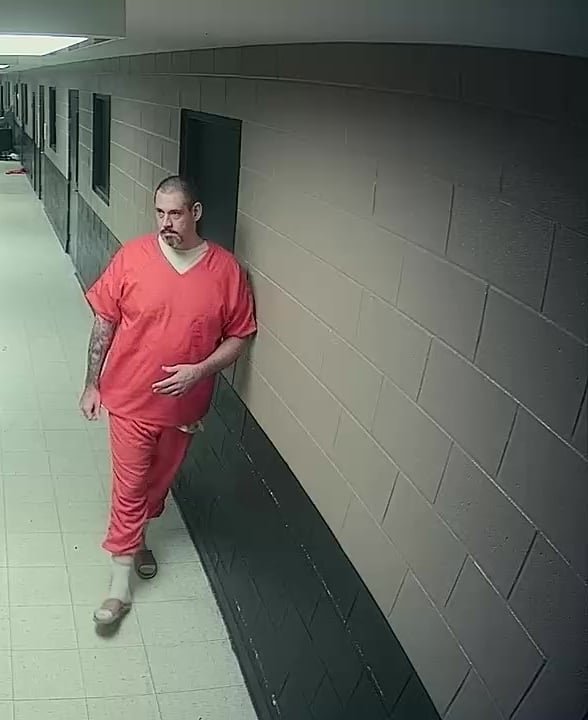 Investigators warn the public that the pair should be considered armed and dangerous. They're likely toting an AR-15 rifle, a Mossberg shotgun, her county-issued 9mm handgun, and perhaps other firearms.
Anyone with information is urged to call 800-336-0102 or use the anonymous US Marshals' USMS Tips app. Hunt told Coffee or Die his agents have received an "influx" of tips.
"But as far as useful, some are and some are not. It's a wide range," he said.
Read Next: With an Indictment, Does Justice Loom for Liberia's Dragon Master?