In March 1945, a vast army of American tanks, trucks, and troop carriers staged on the edge of the Rhine. As the Americans conspicuously arranged their vehicles and equipment along the last major geographical obstacle between the Allied advance and Berlin, the German defenders took notice. They scrambled to rearrange their defenses and engaged the fleet of tanks before them. But the army of American vehicles they were shooting at didn't actually exist. What the Germans saw was a formation of inflatable tanks and trucks — a "Ghost Army."
The Ghost Army was the United States' 23rd Headquarters Special Troops and 3133rd Signal Service Company — a secret unit of 1,100 artists, designers, engineers, radio operators, truck drivers, and other specialists who served as "a traveling roadshow of deception" in World War II.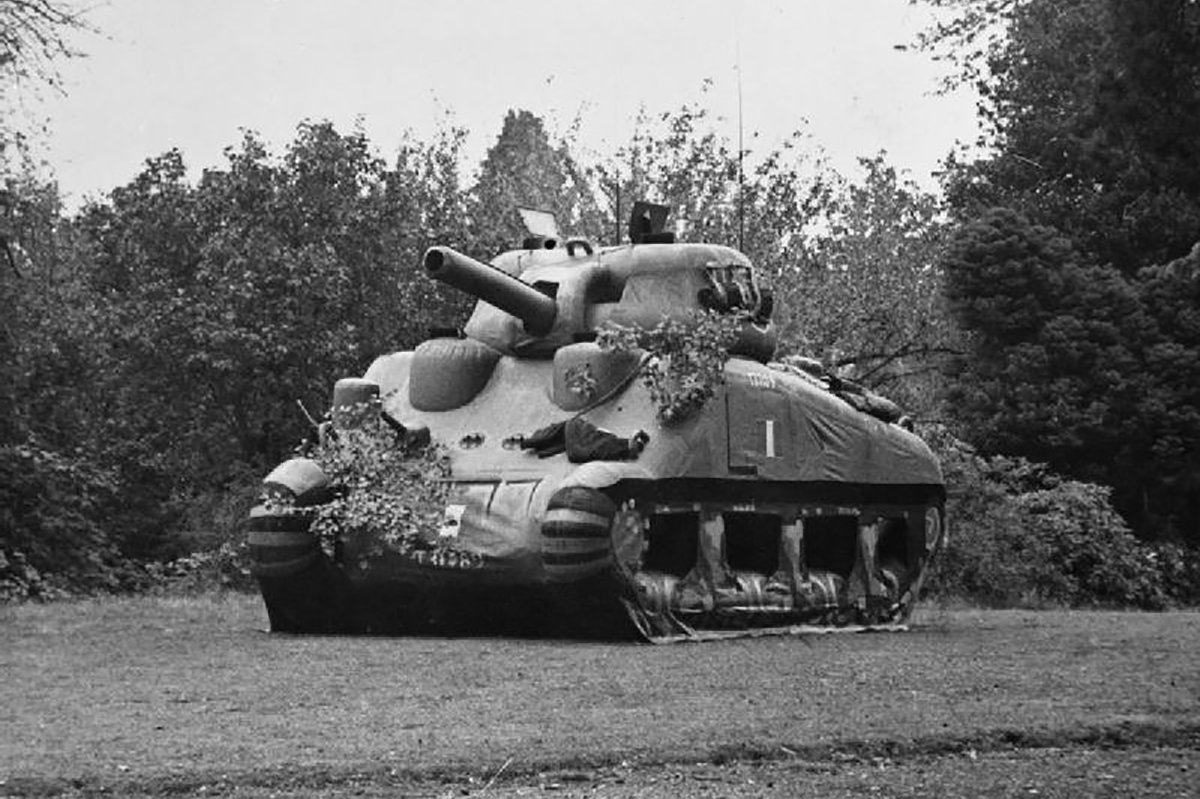 The unit's operations were classified for more than half a century, but after years of grassroots campaigning to see the 23rd's service formally recognized, President Joe Biden signed legislation Tuesday, Feb. 1, awarding the Congressional Gold Medal to Ghost Army veterans for their "unique and highly distinguished service in conducting deception operations."
Rep. Annie Kuster, a Democrat from New Hampshire, sponsored the Ghost Army Congressional Gold Medal Act.
"Through their courageous, creative, and innovative tactics, the top-secret Ghost Army outmaneuvered and deceived the Nazis, saving thousands of Allied lives during World War II," Kuster said in a statement. "More than 75 years after defeating fascism in Europe, it's time these soldiers receive the highest honor we can award."
Only nine Ghost Army veterans are still alive to see their unit recognized. Among them is 98-year-old Bernie Bluestein, who served in the 23rd Headquarters Special Troops. His unit carried out more than 20 deception campaigns across France and Germany, while the 3133rd Signal Service Company executed two campaigns in Italy.
According to The New York Times, Bluestein said the award "gave him an indescribable feeling of satisfaction, but he expressed sadness that so few veterans were alive to enjoy the honor with him."
All of the surviving members are now in their late 90s.
"Something we did was appreciated by so many people and at the time we didn't realize that," Bluestein told The New York Times Tuesday. "It's really a great feeling to have people acknowledge that I had a job to do in the service and it was helpful in our winning the war."
It isn't just the Ghost Army's contribution to winning World War II that makes its contribution and sacrifice important. Today's soldiers trained in psychological warfare owe the Ghost Army a debt of gratitude for paving the way.
"These are giants, and we're standing on their shoulders," Gen. Edward G. Burley, who once commanded the Joint Psychological Operations Task Force in Iraq, told The New York Times. "Their techniques are still being used today. We're just adding additional elements to adjust for technology."
Read Next: