For as far back as I can remember, I've always loved Halloween. Something about wearing costumes and parading through the streets so I could eat candy way past my bedtime really spoke to me as a child. Even now, there is something so magical about grown-ass adults being able to dress up like giant bumblebees or scantily clad nurses, all the while drinking gratuitous amounts of booze and exhibiting little to no judgment. In the true spirit of the holiday, I found myself wanting to share some of that magic with you all in the form of a drink called Ghost in the Graveyard.
You'll need:



Dry Ice




2 (ish) scoops of vanilla ice cream




2 ounces vodka




2 ounces coffee liqueur




2 ounces cold brew coffee




Cocktail shaker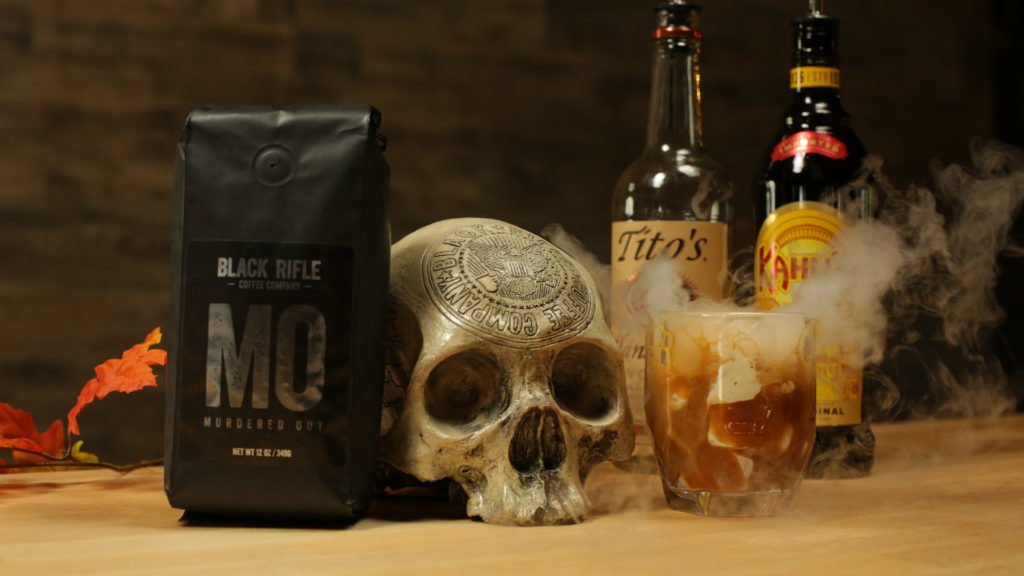 Not unlike a kitten chasing a laser pointer, I am very easily entertained by shiny, flashy, smoky, pew-pew, pow, BOOM — sorry, I got distracted. Dry ice looks really cool when you dump liquids on it, so I wanted to use it in my recipe. To start, you're gonna put some dry ice in the bottom of a rocks glass. Be sure to follow all safety precautions when handling dry ice, so as to not burn your flesh. If you are anything like me, simple tasks can turn into an emergency.
Next, we're going to add a scoop or two of vanilla ice cream. I'd be willing to bet most health professionals would back me up in saying that more ice cream is always better. ALWAYS. BETTER.
Now you're going to put some ice in your cocktail shaker and add your cold brew coffee. The type of coffee you use is your preference. I used Black Rifle Coffee's Murdered Out in this recipe because it has a super sweet, spooky name, and I'm trying to be as festive as I can.
Next, add the coffee liqueur and vodka to the shaker — because you can't leave out the good stuff. How else will you ever find the liquid courage to ask out your crush, Brett, at the office Halloween party even though he totally dressed like a My Little Pony Brony and you're trying to decide if he's like HA-HA ironic funny or just really weird? But I digress. Put a lid on that shaker and SHAKE THAT SHIT!!!
Now pour your concoction over the ice cream and dry ice, and watch those ghosties rise from the dead! Serve with spoons — and please, PLEASE don't message me later saying your esophagus hurts because you ate the chunks of dry ice. DO NOT EAT THE DRY ICE. I can't stop you if you are a glutton for punishment, but I am not responsible for your injuries. HAPPY HALLOWEEN!