When geological activity dramatically lifted the seafloor near Iwo Jima, Japan, this month, enormous shipwrecks emerged like ghosts from their watery graves.
Japan experiences approximately 5,000 earthquakes every year. The island country sits on the border of the Pacific tectonic plate. A geological feature known as the Ring of Fire, this tectonic frontier is home to hundreds of volcanoes across the Pacific Ocean's edges. The volcanic activity sometimes forms new islands, such as the new spit of land in the Ogasawara chain created in August by the underwater volcano Fukutoku-Okanoba.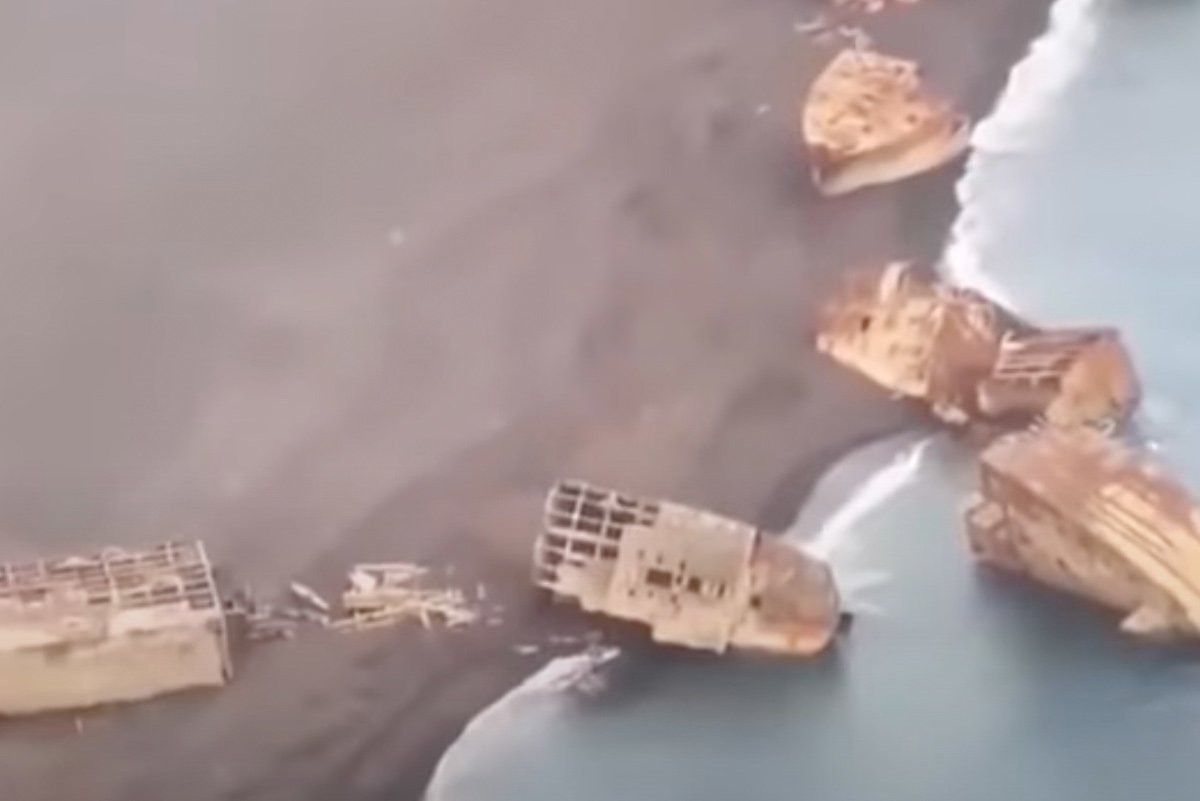 Two months later, in October 2021, a 6.1 magnitude earthquake hit Tokyo.
All that tectonic chaos raised the seafloor near the volcanic island of Iwo Jima, the site of a bloody World War II battle, revealing several sunken military ships. Rather than combat ships, however, they were breakwaters intentionally scuttled by the US Navy in 1945 to create an artificial harbor.
History enthusiast Erlend Bonderud discovered the ships' names: the IJN Toyotu Maru, the Chetvertyi Krabalov, the Caliche, and the Gilyak. According to The Drive, a lifestyle magazine for car enthusiasts, the US had previously loaned three of the vessels to the Soviet Union.
"Several of [the shipwrecks] are reinforced concrete barges, ships built to support naval operations and not necessarily for any direct combat role," according to The Drive. "Four of them are former cargo vessels, at least one of which is Japanese according to naval documents."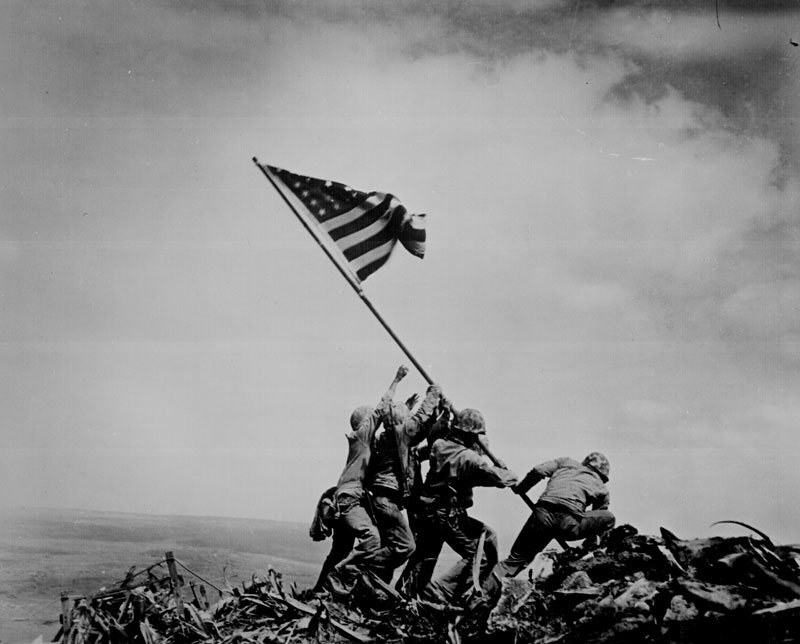 US Marines invaded Iwo Jima in an amphibious assault on Feb. 19, 1945, overwhelming the 18,000 Japanese soldiers entrenched on the rocky, volcanic spit of land. Although the US victory was never truly in doubt, the Japanese fought hard. They moved through 16 miles of underground tunnels, inflicting more than 27,000 American casualties by the time the battle ended in March 1945.
The US Navy began constructing an artificial harbor there three months after Iwo Jima fell. The Navy abandoned the project after two typhoons hit the remote island within days of each other in June 1945.
During the Iwo Jima battle, the Marines counted approximately 7,000 dead and more than 20,000 wounded. It was one of the most brutal battles in the Pacific theater of World War II. The Associated Press photographer Joe Rosenthal memorialized the fight with his iconic photograph of Marines raising the American flag at the summit of Mount Suribachi — an extinct volcano, and the highest point on the island.
The US military continued occupation of the island until 1968, when Washington officially transferred ownership back to Japan.
Read Next: