The Department of Veterans Affairs is implementing monthly enrollment verifications for veterans using Post-9/11 GI Bill benefits.
Veterans using other programs, such as the Montgomery GI Bill, have had to verify their attendance for decades, but post-9/11 veterans have been exempt. That changed in August for GI Bill users attending technical schools, also known as "non-college degree" schools. Those veterans must verify their attendance with the VA every month in order to keep getting their Monthly Housing Allowances or kicker payments, according to a press release from the VA.
The VA plans to expand that requirement to all students using the GI Bill by mid-December. All affected students should be notified and provided more information before the requirement applies to them, according to the VA.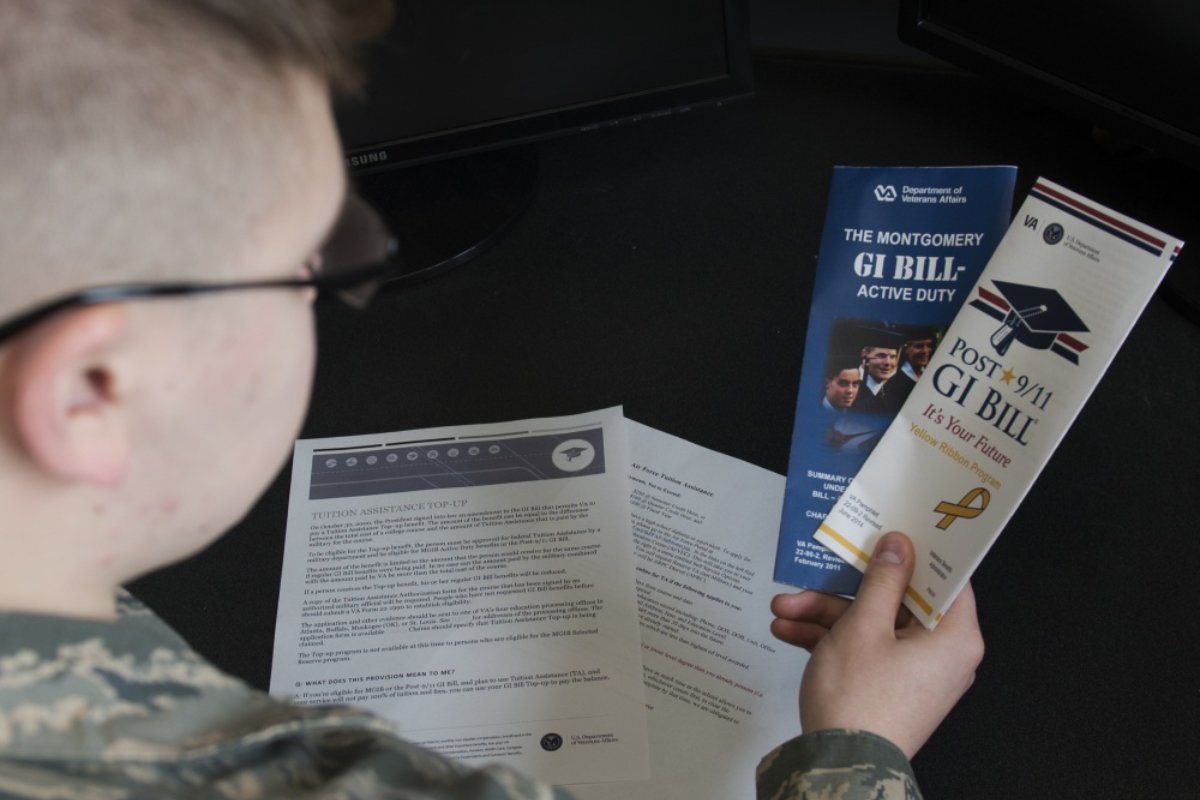 Many students will confirm GI Bill enrollment by text. After enrolling in courses, students will receive a text message asking them to opt-in to text message verification, according to the VA. If students reply "Yes" to opt-in, they will get a message from the VA at the end of each month asking them to respond "Yes" to confirm they are still enrolled.
If students fail to verify their enrollment for two consecutive months, the VA will withhold their housing and kicker payments.
Students who opt-out of text message verification or who don't receive the text messages must call the VA at 888-442-4551 to receive payments.
Read Next: