It started with a bet.
Sgt. Gilbert Bates was a Civil War veteran of the 1st Wisconsin Heavy Artillery Regiment. Bates had returned to Wisconsin as a farmer when he told some neighbors he thought he could march across the just-defeated rebel states of the South wearing his old Union uniform and carrying an American flag. He thought the country, after the trauma of the war, was united and would welcome him.
"Sergeant Bates at his home in Edgerton, Wisconsin, had some conversation in which several of the prominent citizens of his town engaged," a newspaper of the time put it. One of the men in the conversation disagreed with Bates. So they made a bet.
Under the terms of the agreement, Bates had to walk alone, unarmed, from Vicksburg, Mississippi, to Washington, DC, without money in his pockets and carrying an unfurled American flag. Bates began the nearly 1,500-mile journey on foot in January 1868, right through the heart of the landscape that had been torn apart by war only three years earlier.
While his neighbors expected certain death for a Northerner "to show his face down South," Bates insisted he would be greeted only with Southern hospitality.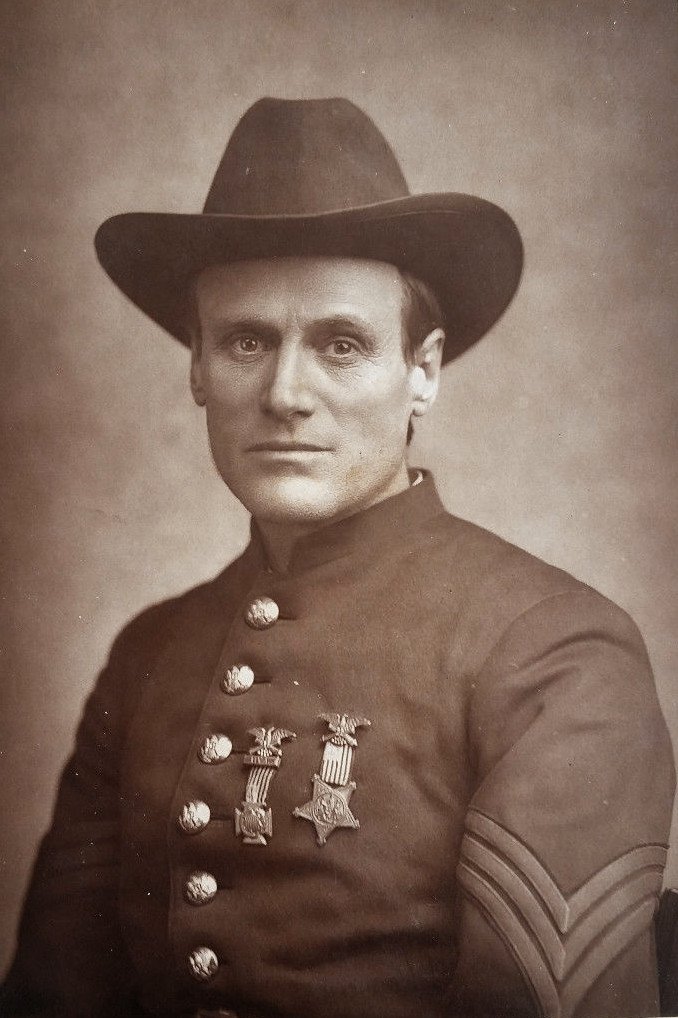 The people of Edgerton were not his only doubters. Mark Twain, the humorist and beloved author of American literature, believed Bates' effort was for vanity and self-appeasement.
"He proposes to sell photographs of himself at 25 cents apiece, all along his route, and convert the proceeds into a fund to be devoted to the aid and comfort of widows and orphans of soldiers who fought in the late war, irrespective of flag or politics," Twain wrote in a letter addressed to the Territorial Enterprise published Feb. 27, 1868. "And then, I suppose, when he gets a good round sum together, for the widows and orphans, he will hang up his flag and go and have a champagne blow-out. I don't believe in people who collect money for benevolent purposes and don't charge for it. I don't have full confidence in people who walk a thousand miles for the benefit of widows and orphans and don't get a cent for it."
Twain also expected Bates' adventure through the pre-Reconstruction South to be more severe than Bates thought. "I expect to see him coming into Washington some day on one leg and with one eye out and an arm gone," Twain wrote.
The complete opposite happened. Bates was treated to dinners, parties, and parades provided by crowds of welcoming Southerners present to cheer on the faith Bates had in them.
When he reached Washington, his trip was considered an overwhelming success. Then, in the early 1870s, Bates took his positive movement across the pond to England.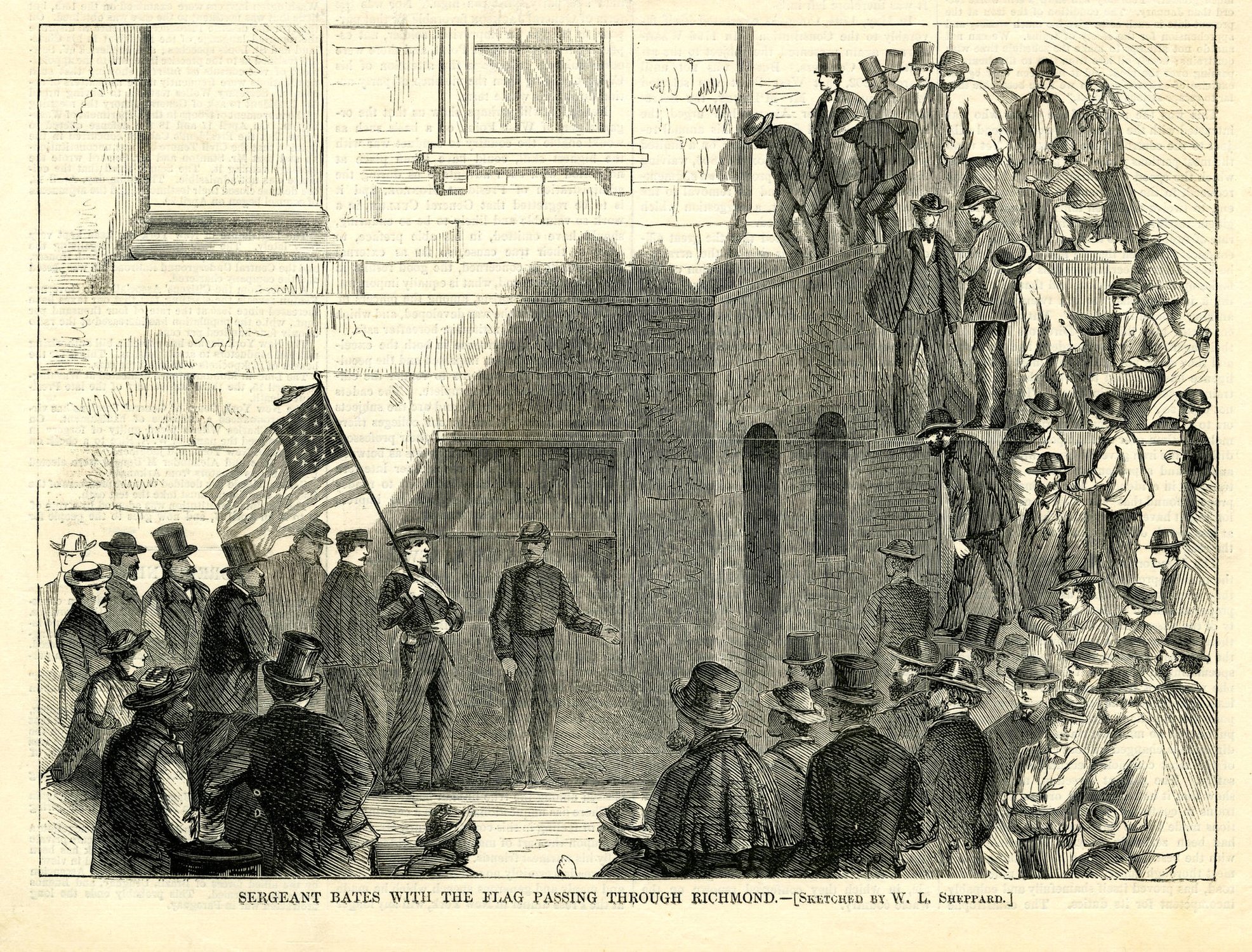 The British had supported the Confederacy for their cotton trade during the Civil War, and many in the US retained animosity toward the British for picking the wrong side. And the British, of course, had lost the US as colonies less than a century before.
Again, Bates took a wager. Some sources suggest he wagered $1,000 against $100 (other sources put the odds in reverse) that the people in London would welcome him as the Southerners had and would show respect for the national symbol and pride associated with the American flag.
Again, he was right. "Cancel wager," he telegraphed the friend he'd bet with. "I regard this mission as something finer than a matter of money."
The English welcomed Bates with praise. He was even given a turtledove to bring back to the president and was immortalized in wax at the famous Madame Tussauds wax museum.
"May the flags of Britain and America ever wave in freedom and peace till that far truer time when there shall be but one flag, because but one people on the face of the Earth," Bates said in a speech in London during the winter of 1872. "God grant that work so begun may not be willingly laid down."
Back in the US, he toured as a public speaker for the next 20 years, touting national unity.
Read Next: Devil Dogs: The Modern Marine Corps, and Some of Its Best Lore, Began at Belleau Wood