US Secretary of Defense Mark Esper announced a sweeping buildup of America's Navy to oppose the rising threat from China, calling for more ships as well as the adoption of new technologies and doctrines.
Speaking at the Rand Corp. on Wednesday, Esper called for the US Navy to increase its fleet size from today's 293 ships to more than 355 by the year 2045 as part of a comprehensive modernization plan called "Future Forward." This revamped naval force will comprise a bigger fleet of smaller ships, including surface ships and submarines that are unmanned, manned, and autonomous. The buildup will also comprise additional unmanned, carrier-based aircraft.
In addition to that quantitative increase, which will cost tens of billions of dollars, Esper is also calling for the Navy and Marine Corps to adopt new warfighting technologies and doctrines to counter novel threats from China.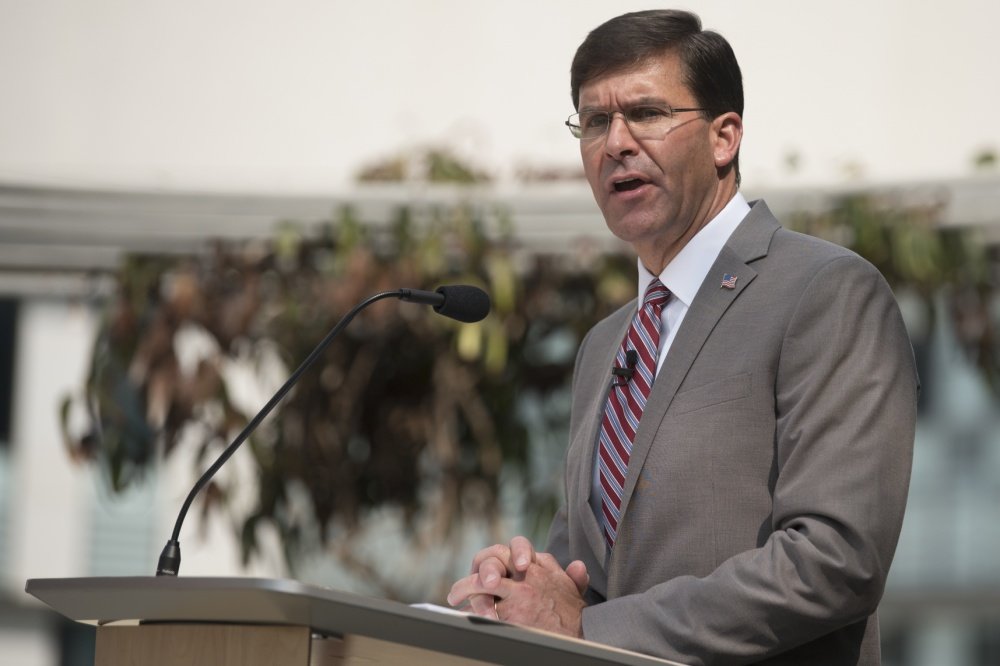 Earlier this month, the Pentagon published a report underscoring that China now wields the world's largest navy with some 350 ships and submarines at its disposal. Beijing aims to complete its crash-course military modernization program by 2035, with plans to field a "world-class" military by 2049, Esper said. To that end, China is building new aircraft carriers, unmanned submarines, and missile systems and is expanding its nuclear arsenal.
"I want to make clear that China cannot match the United States when it comes to naval power. Even if we stopped building new ships, it would take the [People's Republic of China] years to close the gap when it comes to our capability on the high seas," Esper said, adding: "Ship numbers are important, but they don't tell the whole story."
However, the secretary said the US needs to invest in new technologies — artificial intelligence, or AI, in particular — to maintain its qualitative edge over China's growing military might.
"Today, we are at another inflection point, one where I believe unmanned technologies, AI, and long-range precision weapons will play an increasingly leading role. The US military, including the Navy, must lean into that future as the character of warfare changes," Esper said.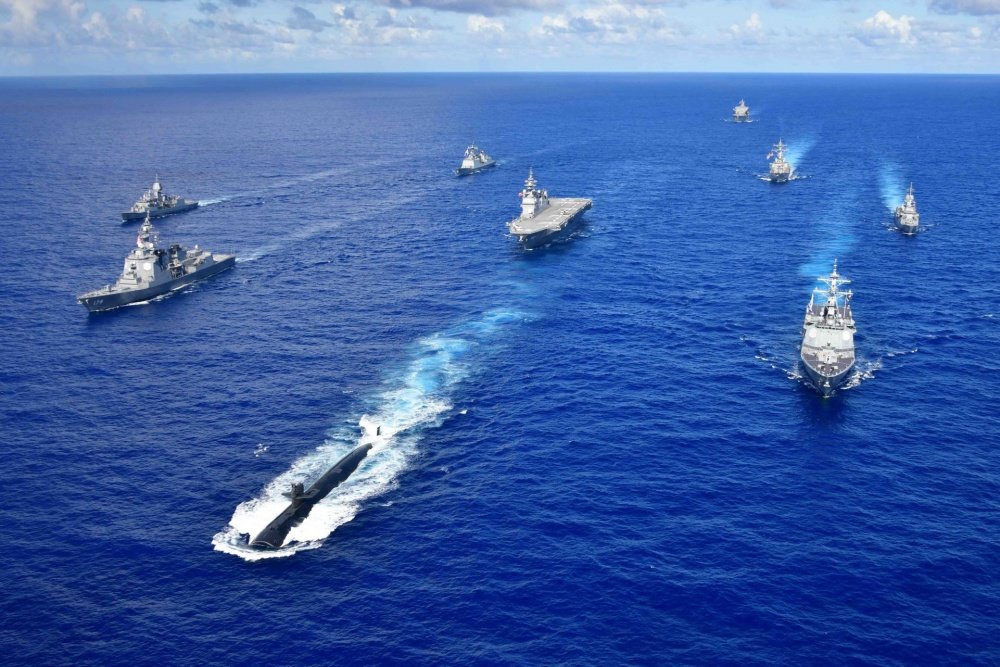 Esper said that the US faces threats from both Russia and China. But the secretary also underscored that, in the long run, China was the bigger strategic threat to America's global dominance, as well as an existential threat to the US homeland.
"Clearly when you look at Russia compared to China, China's vast population, its resources, it's this strength, the dynamism of its economy, we see that as a … much greater long-term challenge," Esper said.
The Pentagon has created a Defense Policy office on China, and established a China Strategy Management Group. Esper said he had instructed the National Defense University to dedicate half of its coursework to China. And all military services have made China the overarching threat guiding the direction of their training and other educational programs.
"These are just a few of our efforts to focus attention on our priority theater, the Indo-Pacific," Esper said. "Not only is this region important because it is a hub of global trade and commerce, it is also the epicenter of great power competition with China."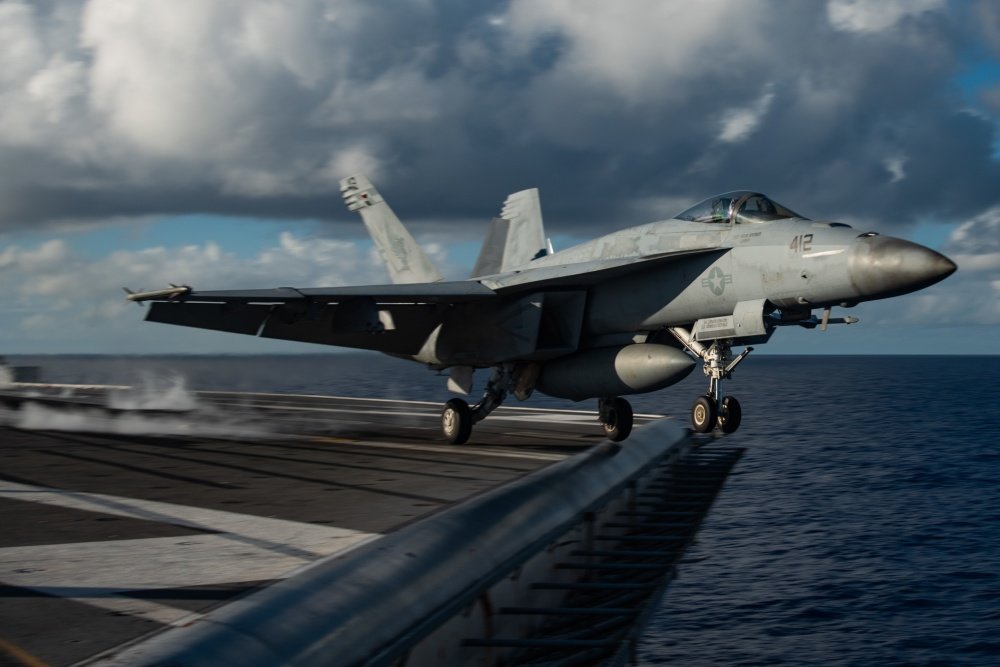 The Pentagon needs to reform its acquisitions program, tighten its budget, and build up its industrial base to sustain the long-term effort necessary to counter China's rise. Such an endeavor will be difficult to justify, however, in the absence of a conflict, many experts say.
Nevertheless, earlier this year, the Navy awarded a $795 million contract to purchase the first ship of a new class of guided missile frigates — with an option to purchase nine more totaling nearly $5.6 billion.
"This is the first new major shipbuilding program the Navy has sought in more than a decade," Esper said, adding that trials are ongoing on a 132-foot-long trimaran drone called the Sea Hunter, which can autonomously patrol for enemy submarines for more than two months at a time.
Esper's quarter-century naval buildup, while ambitious, pales in comparison with what the US was able to accomplish during World War II.
On Dec. 7, 1941, the day of the Pearl Harbor attack that brought the US into the war, the US Navy mustered 790 total ships. During the period from 1941 to 1945, US shipyards produced thousands of new vessels. Total US Navy ships numbered 6,768 by August of 1945, according to Pentagon records. That number dropped to 1,248 by June 1946.
To defeat the Soviet Union, President Ronald Reagan ordered a peacetime naval buildup from 530 to 597 ships in the period from 1980 to 1987.
"We must stay ahead; we must retain our overmatch; and we will keep building modern ships to ensure we remain the world's greatest navy," Esper said.