Gold Star families are frustrated, saying numerous pleas for Congress to move forward with building a Global War on Terrorism memorial in the nation's capital have gone largely unanswered, stalling progress on the yearslong effort.
"As we pass a significant marker in the Global War on Terrorism with the withdrawal of U.S. troops from Afghanistan ahead of the 20th anniversary of the September 11 attacks, we believe that the time is now right for the GWOT Memorial to be constructed," reads a June letter from the Global War on Terrorism Memorial Foundation signed by 40 Gold Star families.
In 2017, then-President Donald Trump signed legislation authorizing the Global War on Terrorism Memorial Foundation to build a commemorative work on federal land using private funds, but it did not specify an exact location. A bill to determine a site for the memorial was introduced in 2019 but didn't gain traction. It was reintroduced in 2020 and again this year, but the effort is stalled until the House Committee on Natural Resources holds a hearing on the memorial's location, Army veteran and GWOT Memorial Foundation president and CEO Marina Jackman said.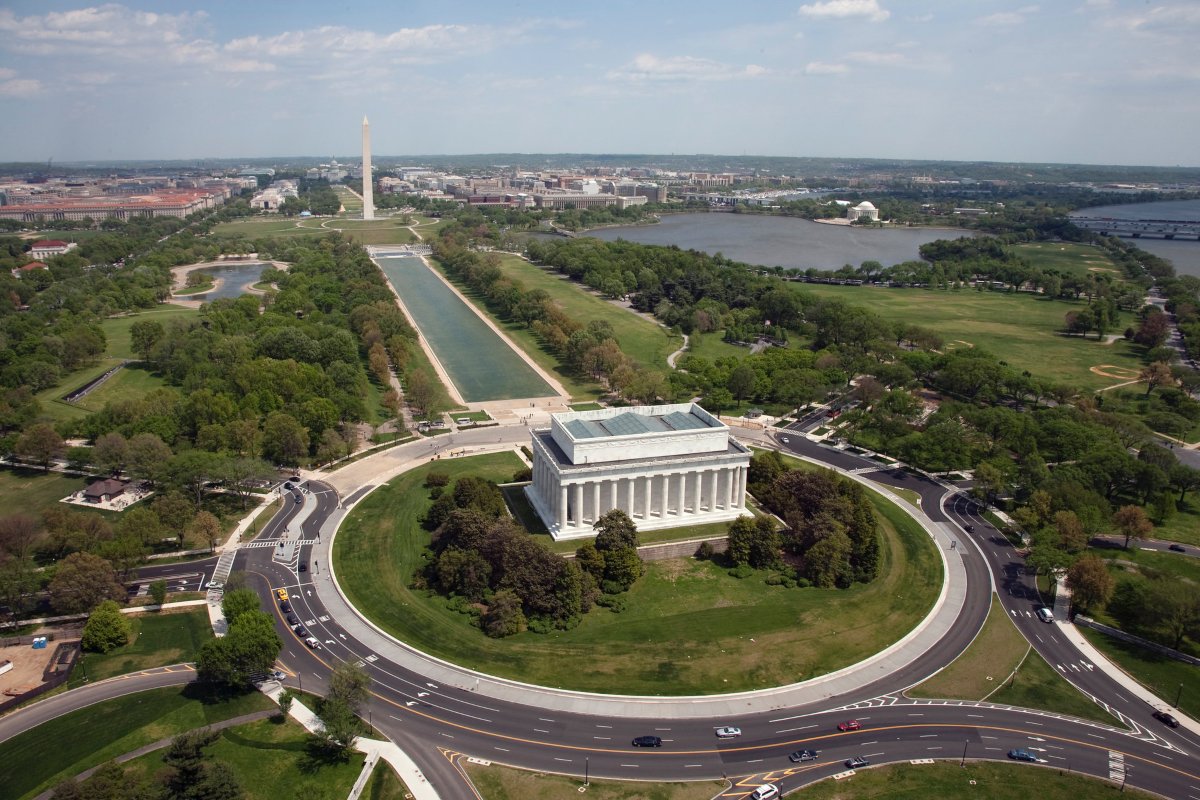 On Monday, Sept. 6, Jackman and Gold Star families told Coffee or Die Magazine they'd reached out to the committee and Chairman Rep. Raúl M. Grijalva, D-Ariz., multiple times since October 2020, requesting a hearing, but had received no response.
"We continue to basically get the runaround, or we get only noncommittal responses," Jackman said. "Like, 'I'll go talk to my boss about it,' or, 'We'll let you know.' And then we don't hear from them."
Tuesday evening, Grijalva's office sent the foundation a response and provided a copy to Coffee or Die. In the letter, the congressman expresses support for the memorial but reservations about the preferred location.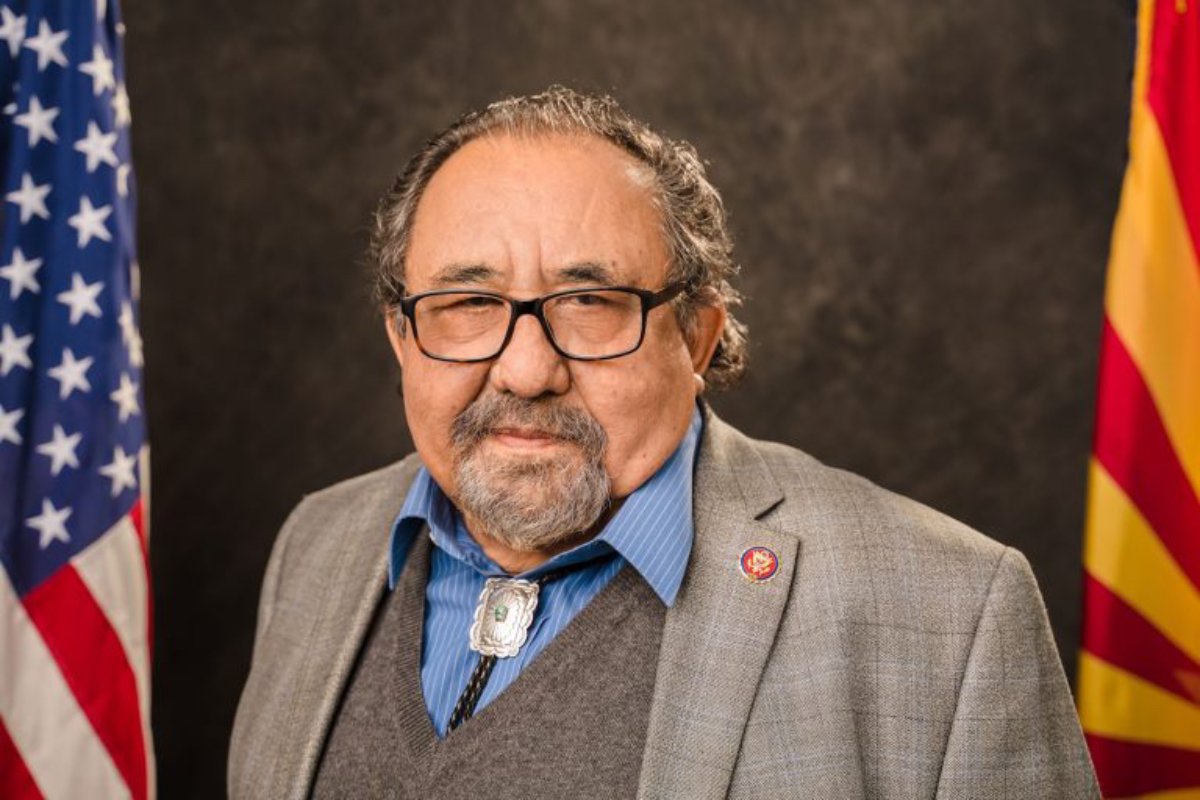 The current Global War on Terrorism Memorial Location Act outlines three potential sites on the National Mall where advocates would like to erect a memorial: Constitution Gardens, JFK Hockey Fields, and West Potomac Park. All three sites fall within the "Reserve" area of the National Mall, the cross-axis extending from the Capitol to the Lincoln Memorial and from the White House to the Thomas Jefferson Memorial.
Under a 2003 amendment to the Commemorative Works Act, Congress declared the Reserve a completed work of art and prohibited new works from being built there, Grijalva points out in his letter.
Jackman said the GWOT Memorial Foundation hoped Congress would make an exception for the Global War on Terror memorial, as it did with the 2017 bill when it waived the Commemorative Works Act requirement that a memorial couldn't be built until 10 years after the end of a conflict.
"In 2003, Congress did not have the understanding of war that we have now; they could not have foreseen that this would still be ongoing now," Jackman said. "Laws are reviewed and changed all the time. So 2021 Congress is not bound by 2003 Congress decisions."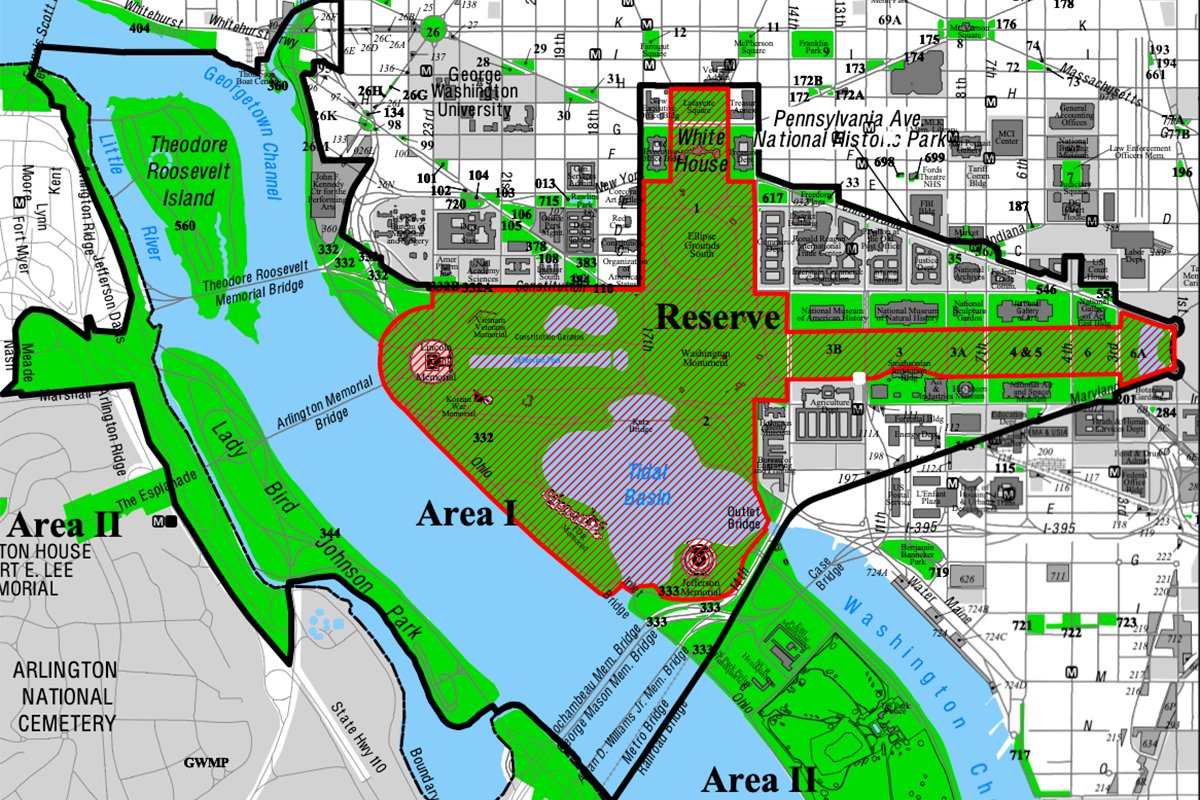 Until a location is determined, the GWOT Memorial Foundation can't proceed with the design process, Jackman said. The sites vary in size and come with their own architectural requirements for preserving the lines of vision between memorials.
"Until the legislation is passed, we can't move forward with that," Jackman said.
Grijalva wrote that it was important that his committee "hold hearings of its own to better understand the merits of the proposal and determine the best path forward." He said he would be "happy to hold formal proceedings on the bill," but he did not offer a specific date in the letter.
The memorial foundation said in a statement Tuesday evening that it was pleased the chairman publicly acknowledged receipt of its letter but was "disappointed" that he hasn't scheduled a hearing yet.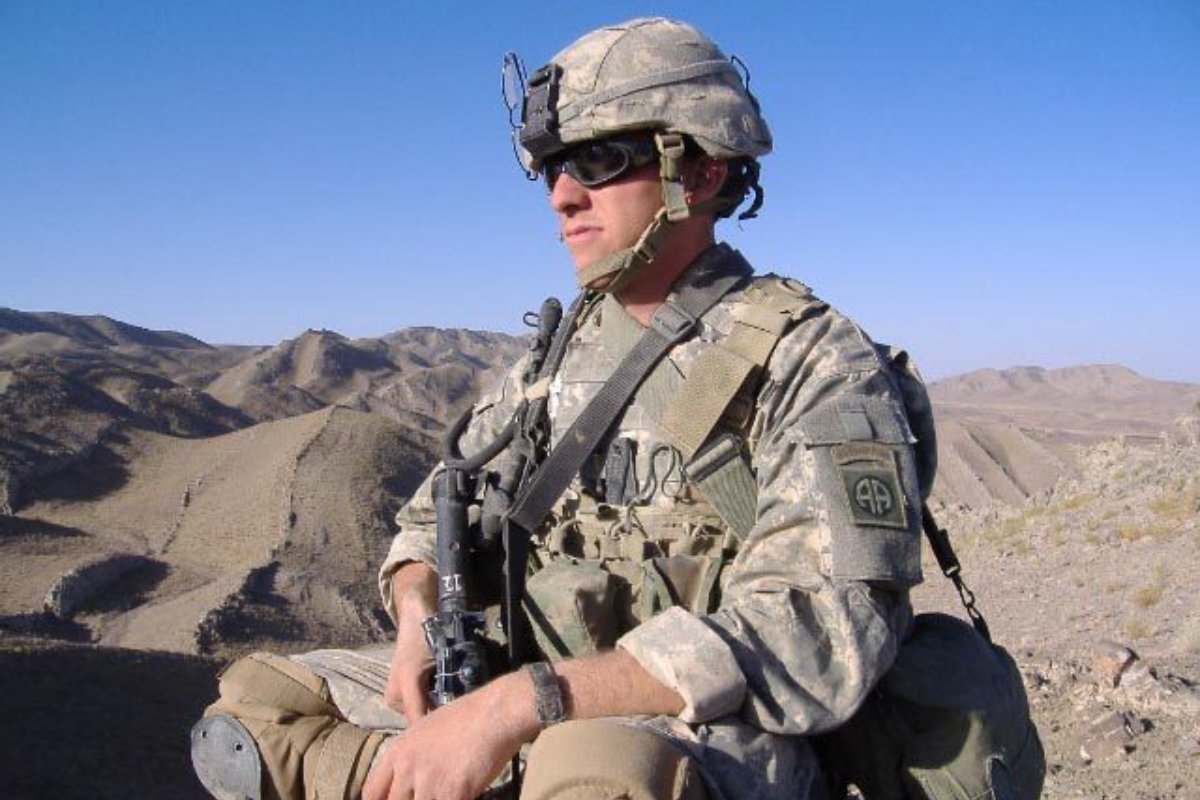 Gold Star families, including Carol and Tom Barbieri, have felt dismissed and disrespected throughout the process.
"It feels deliberate," Carol Barbieri said Monday. "I mean, 40 Gold Star families have written and asked for [Grijalva] to acknowledge that we would like to have a hearing on a location, and nothing, not even a 'Yes, we got your letter.'"
Informed the following evening of Grijalva's response, the Barbieris told Coffee or Die via email, "It appears to us that the media pressure and their appearance in the media is more important to them than all of the sacrifices made over the last 20 years by our military and their families. They are putting process over people."
Carol and Tom Barbieri said their son Thomas "TJ" Barbieri had wanted to be in the Army since he was a little boy.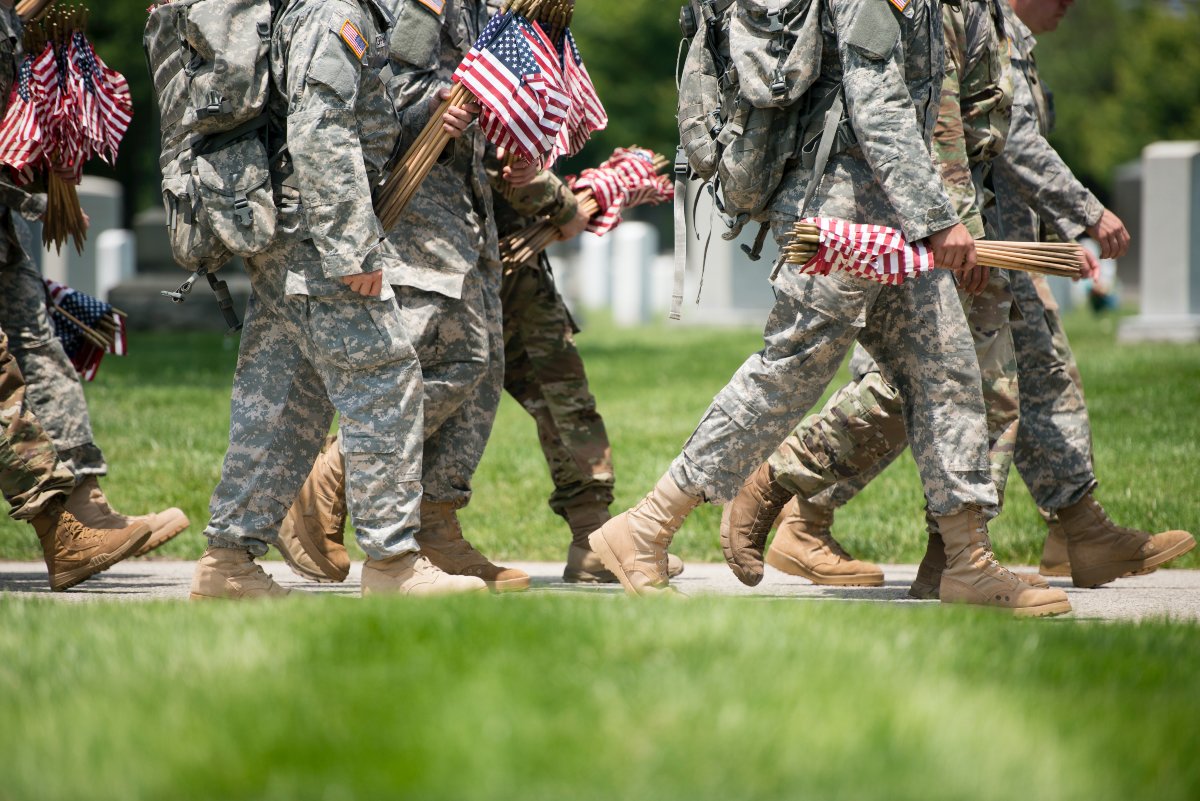 "When he was 2 years old, he was dressing up in Army gear," Carol Barbieri recalled. When 9/11 happened, their son — who was a volunteer firefighter at the time — became more determined to serve his country.
TJ Barbieri joined the Army and became a paratrooper in the 82nd Airborne Division. He deployed to Afghanistan, then Iraq, where he was killed by enemy small-arms fire in August 2006. He was 24 years old.
At the time, Carol Barbieri could never have imagined the war dragging on for another 15 years. In light of the 20th anniversary of Sept. 11, 2001, the withdrawal from Afghanistan, and the deaths of 13 service members at Hamid Karzai International Airport, she believes now is the perfect time to get serious about a memorial.
"You want your family members to be remembered," she said. "These are people. They weren't just statistics; they weren't just numbers. They were real, live people that had families that loved them, and their country should honor and appreciate the sacrifices that they made."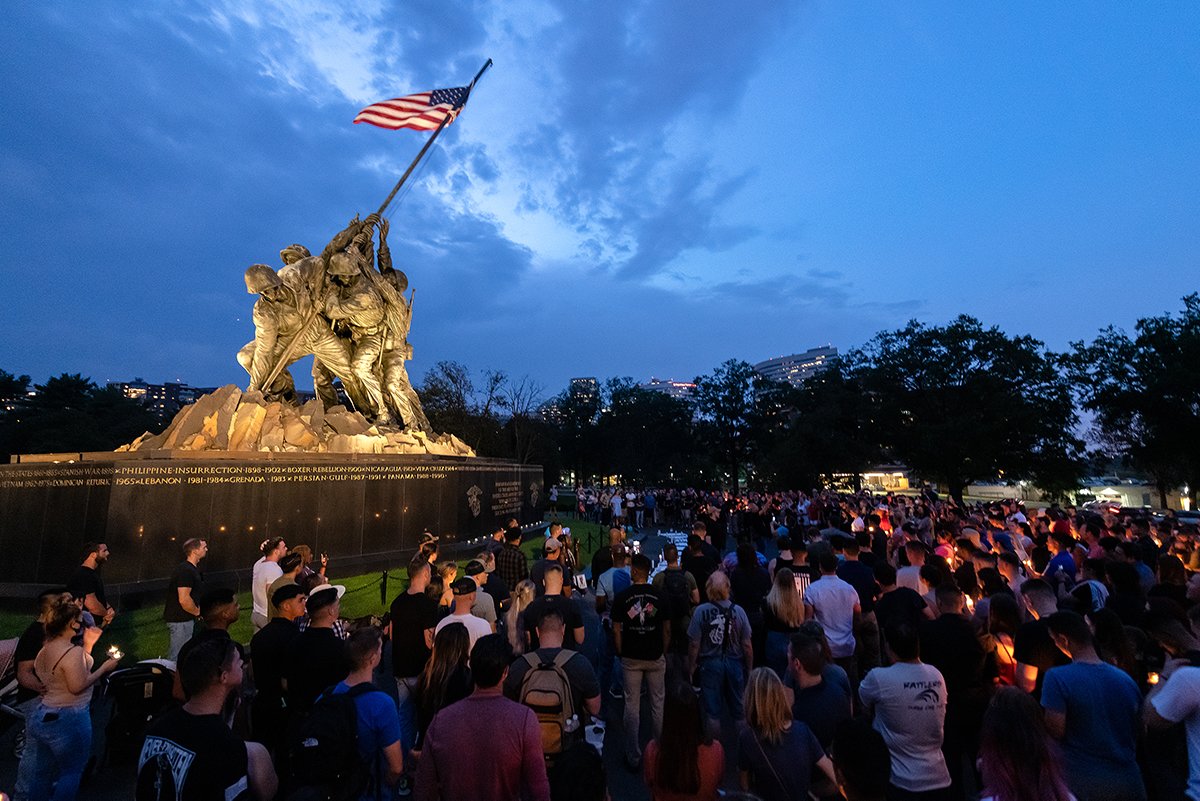 More than 7,000 service members have died, and more than 50,000 have been wounded during the Global War on Terror, according to the Department of Defense.
After the Aug. 26 suicide bombing in Kabul, which killed 11 Marines, one Navy corpsman, and one soldier, hundreds of people gathered at the United States Marine Corps War Memorial in Arlington, Virginia.
"We naturally look for community to mourn or just bring attention to something that we deem important," Jackman said. "There's no public place for people to take a moment to reflect on the last 20 years, to take a moment to just pay respects to the sacrifice of our service members the way they would with the other memorials as they come to visit our capital."
Despite the holdups, the idea of a memorial appears to be popular among lawmakers; the bill has a set of 166 bipartisan co-sponsors in the House of Representatives.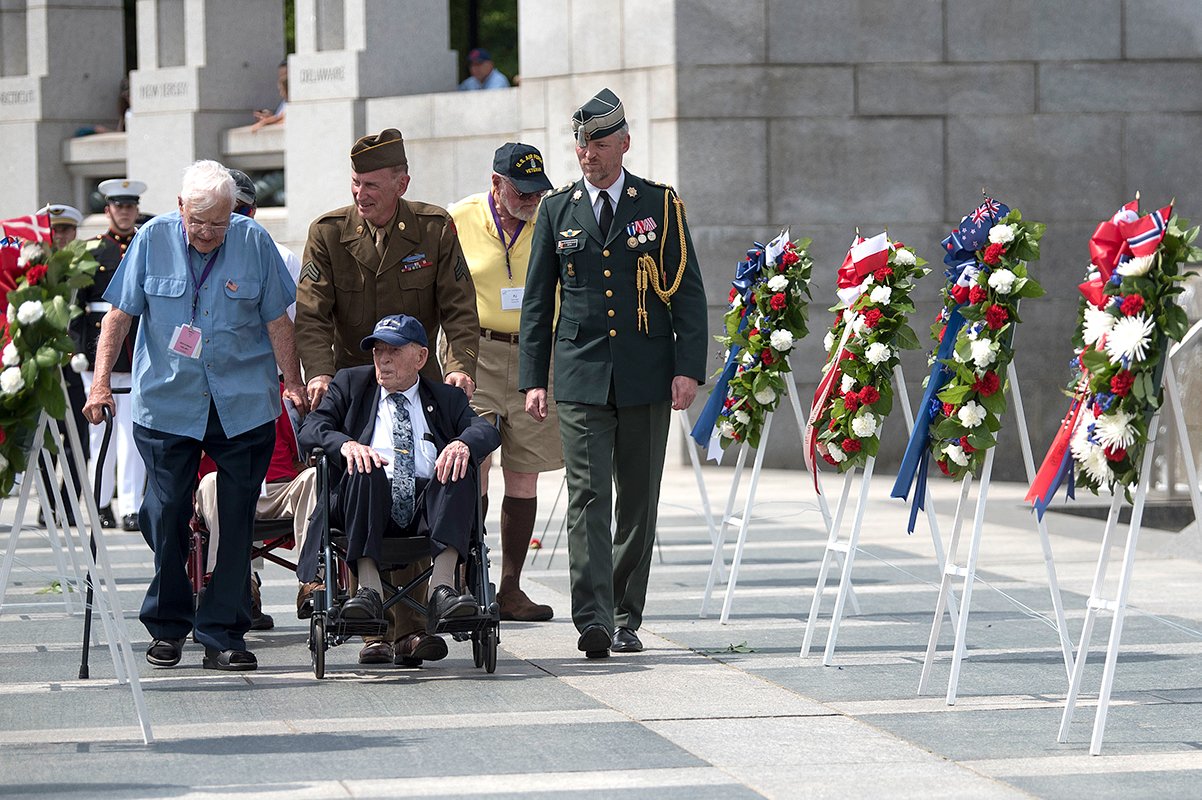 Looking ahead, Jackman is hopeful the Senate, which held a hearing on its version of the bill in late June, will proceed with a markup when it returns from recess, she said. Advocates have also been in contact with the White House, requesting the support of President Joe Biden and the first lady, Jackman said.
"We have a military family in the White House," Jackman said, referencing the president's late son Beau Biden, who was awarded a Bronze Star for his service in Iraq in 2008. "This is a unique opportunity."
The For Country Caucus, a nonpartisan group of military veteran members of Congress, also sent Biden a letter in August, imploring him to help make the memorial a "near-term reality."
The White House has not officially commented on the memorial.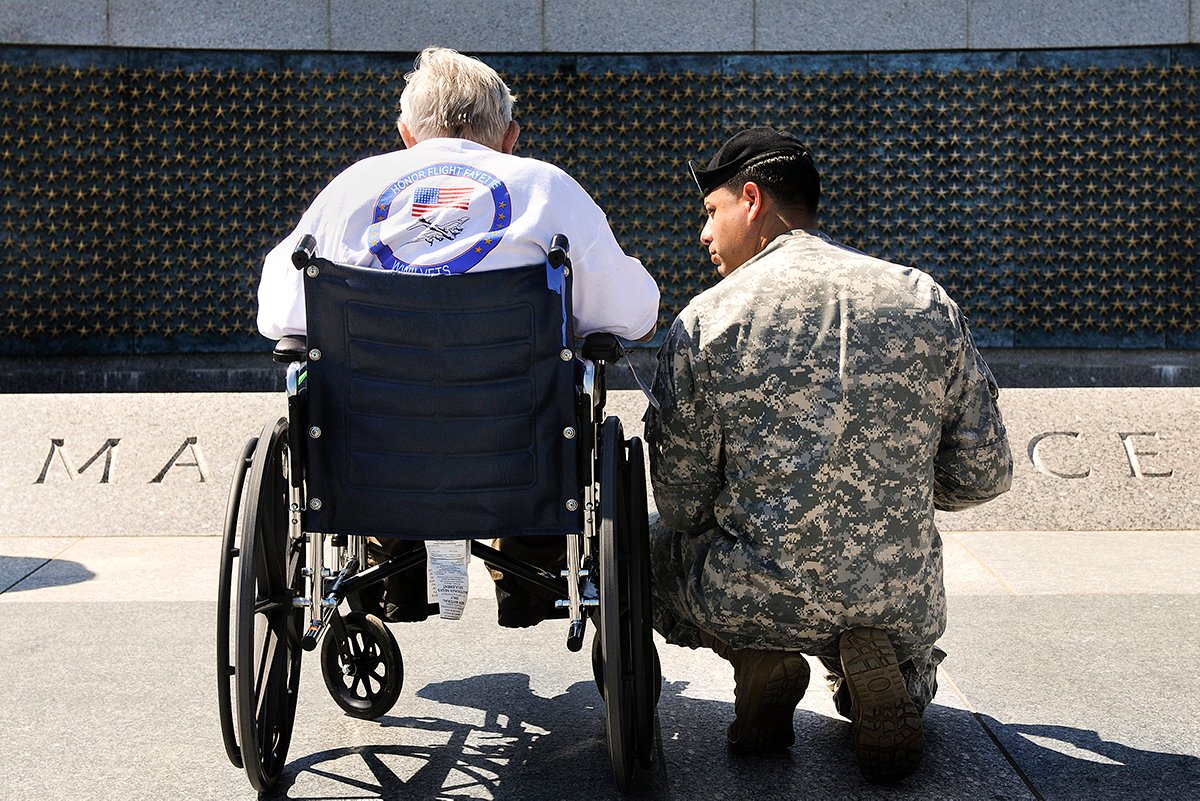 Supporters have a sense of urgency, wanting families and survivors to be able to enjoy the memorial while they're still young, as many veterans of previous conflicts could not.
The National World War I Memorial opened just this year in Washington, DC, more than a century after the end of the war. The World War II Memorial opened to the public in the spring of 2004. Living WWII veterans are now flown in on Honor Flights to see the memorial before it's too late.
"We've seen on television how much it's meant to them to go and visit, but they're in wheelchairs and need assistance to see it," Carol Barbieri said.
She and Tom Barbieri hope the men and women who served with their son will be able to visit a memorial to their service while they're still young, giving them a tangible place to gather and remember.
"We don't want to be pushed to another year," Jackman said. "The time is now."
Read Next: