Tommy Clough was handed a set of binoculars as he overlooked the Imjin River from Castle Hill, located about 25 miles northwest of South Korea's capital city of Seoul. He was a member of Troop C/170 Independent Mortar Battery attached to the British Army's Gloucestershire Regiment.
"There was a gap in the hills and I couldn't believe my eyes," Clough recalled in an interview with Legasee War Veterans. "It was like looking at ants swarming out of a nest. There were literally, no exaggeration, thousands of Chinese and it took my breath away."
It was the night of April 22, 1951, the beginning of the Chinese Spring Offensive where some 300,000 Chinese soldiers mobilized to retake control of Seoul. The Gloucester Regiment, which was later termed the "Glorious Glosters" by the press, formed part of the 4,000-strong 29th British Independent Infantry Brigade Group, which was responsible for holding a strategic 12-mile route along the Imjin River.
For the next two and a half days, between 600 and 700 Glorious Glosters desperately defended their hilltop positions against human wave attacks from China's 63rd Army, composed of the 187th Division, 188th Division, and 189th Division — each numbering 9,000 troops.
Many of the Glorious Glosters would be awarded medals of valor for heroism against the overwhelming force.
Lt. Philip Curtis was posthumously awarded the Victoria Cross, the British equivalent to the Medal of Honor, for actions during the battle to retake Castle Hill. Curtis charged an enemy-held bunker and was struck with bullets fired from an enemy machine gunner. Sam Mercer, one of the soldiers who witnessed him go down, ran to his aid.
"He broke free from us, got to his feet, staggered forward, and hurled a grenade into the bunker which went clean in and did what it had to do," Mercer said. "He was cut down by another machine gun and was killed."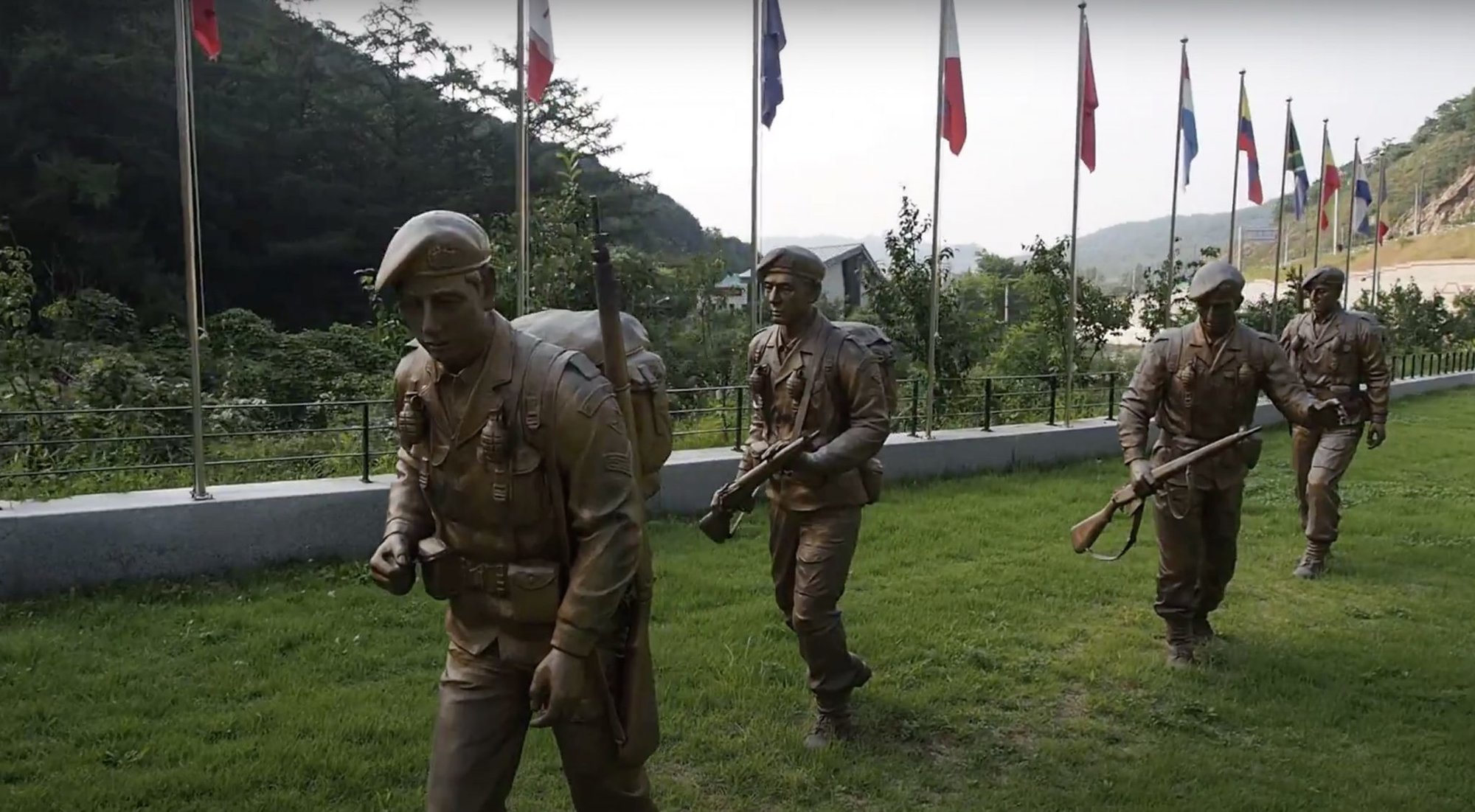 The Glorious Glosters had fallen back to Hill 235, and their perimeter had dwindled. The Chinese had them nearly surrounded on all sides, and the British were even calling in artillery on their own positions. All attempts to reinforce the British soldiers had failed, including support from tanks that couldn't surpass the steep terrain. The allied battalions of the 29th Brigade had withdrawn, except for the Glorious Glosters.
Lt. Col. James Carne never quit on his men and inspired his troops to repel repeated attacks, sometimes engaging with Chinese soldiers in hand-to-hand combat. The Glorious Glosters divided into smaller groups on the final day of the battle to fight their way out toward friendly lines; however, many were killed or captured, including Carne, who spent two years in a prisoner-of-war camp.
"I think the Chinese had expected to simply carve a way straight through us," Mercer later recalled. "They hadn't expected us to resist […] as long as we did."
Among their 600- to 700-man force, only 39 escaped from being captured or killed. Hill 235, where they concluded their last stand, has since been renamed Gloster Hill in their honor. Carne was awarded the Victoria Cross and the American Distinguished Service Cross for his actions. The Gloucester Regiment received a US Presidential Unit citation. The Battle of Imjin was the bloodiest engagement for the British Army since World War II. Against insurmountable odds, the Glorious Glosters had prevailed in halting the Chinese advancement toward Seoul and allowed for United Nations and allied troops to regroup.