On Tuesday, Jan. 11, federal prosecutors in New York sued 35 gods and goddesses, but they don't expect the deities to put up much of a fight.
They're antiquities, mostly statues, believed to have been looted from Cambodia and other Asian nations by Douglas Latchford, a swashbuckling English adventurer who investigators indicted in 2019 for pillaging vast troves of artifacts for the international art market.
Also known by his alias "Pakpong Kriangsak," Latchford died in Thailand in 2020, roughly 17 years after he used bogus provenance documents and fake statements to begin transferring $750,000 worth of the artworks to an unsuspecting person known in court records only as "the Collector."
The "Collector," who has lived in Florida and New York, voluntarily let federal authorities seize the plundered works, which left prosecutors to sue the artifacts themselves.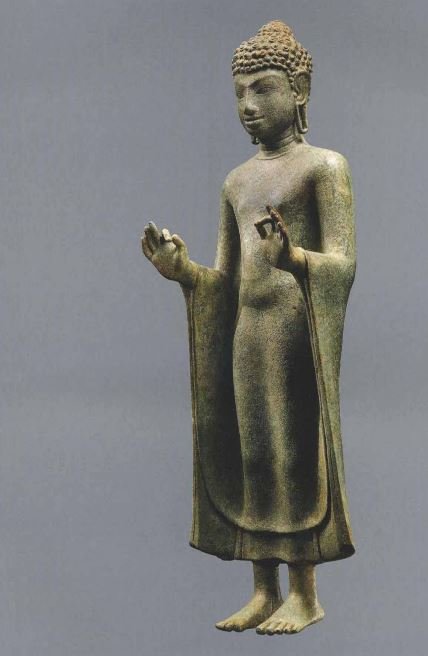 That might seem odd, but it's an old legal gambit. The feds are asserting in rem jurisdiction, which is a power over things, not people. They're asking a federal court to grant them the right to return the items to Cambodia, India, Myanmar, and Thailand.
In rem jurisdiction is used often in looting cases, such as when the federal government battled to seize 450 cuneiform tablets and 3,000 ancient clay bullae removed from Iraq and sold to the family that controls the Hobby Lobby craft store empire for use in a Bible museum.
The assistant US attorney who filed the latest in rem case to control these Asian artifacts, Jessica Feinstein, is pursuing similar jurisdiction in federal court over a late-12th-century Khmer sandstone sculpture depicting Prajnaparamita, the goddess of transcendent wisdom; a seventh- or eighth-century Khmer sandstone sculpture of the sun god Surya; an Iron Age bronze bell; and a 17th- or 18th-century sandstone lintel of sleeping Vishnu and the birth of Brahma.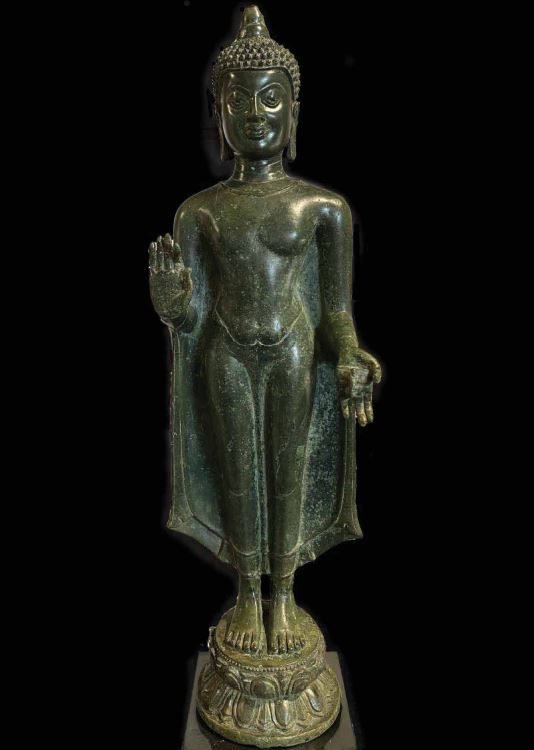 The grand jury indictment of "Dynamite Doug" Latchford in 2019 traced his looting back decades, often relying on forged sales receipts to a concocted dealer, fake shipping records showing the wrong country of origin, and the help of an unnamed person, known only as "the Scholar" in court documents, to verify the dicey provenance of the artifacts that disappeared from Cambodia during its long civil war.
Investigators said breaks and other damage on the statues helped to prove the antiquities were stolen. That's because local looters will frequently crack the items when excavating and transporting them.
Although Latchford would tell US Customs and Border Protection officials that the antiquities were being imported from the United Kingdom and Thailand, they often arrived from specific excavations in Cambodia and Myanmar he'd mapped, according to his indictment.
That ran afoul of anti-smuggling treaties designed to end the looting of Khmer art and other cultural treasures and triggered the latest litigation.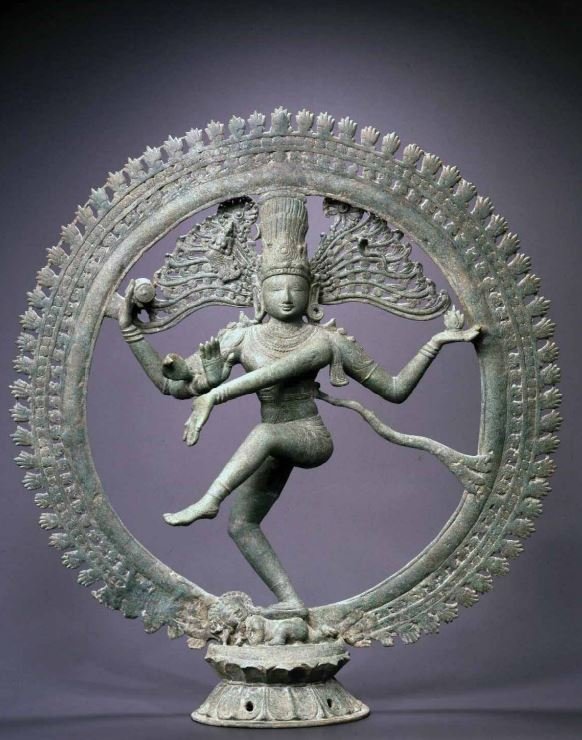 "For years, Douglas Latchford operated an illegitimate enterprise by smuggling looted antiquities into the United States with blatant disregard for US Customs laws," Ricky J. Patel, the acting special agent in charge of the New York office of Homeland Security Investigations, said in a prepared statement Tuesday.
"Latchford facilitated this by falsifying customs documentation and providing deceptive paperwork to collectors for sale on the international art market. Today, we are pleased to see that 35 pieces of cultural property will be repatriated to their rightful setting. HSI New York will not rest in its efforts to locate all the antiquities related to Latchford's fraud and see that each piece of history is not just found, but sent home."
Read Next: