When a US service member is killed in the line of duty, whether in combat or in training, there is a support system in place to assist the families with their needs. These family members adopt the term "Gold Star" to acknowledge that their son, daughter, husband, wife, mother, father, brother, or sister has made the ultimate sacrifice. Gold Star families shoulder the grief and the loss of their loved ones, but they share a sense of camaraderie with other Gold Star families who can relate to the process of healing.
On the last Sunday of September each year, these families come together on National Gold Star Mother's and Family's Day to share their memories and the legacies of their service members, to honor them and keep their memory alive.
The Gold Star family tradition dates back to World War I. Grace Darling Seibold, the mother of George Vaughn Seibold, volunteered at hospitals in Washington where veterans were bedridden from wounds suffered during the war. She regularly corresponded through handwritten letters with her 23-year-old son, who went to Canada to enlist and later deployed to England to fly British warplanes over France.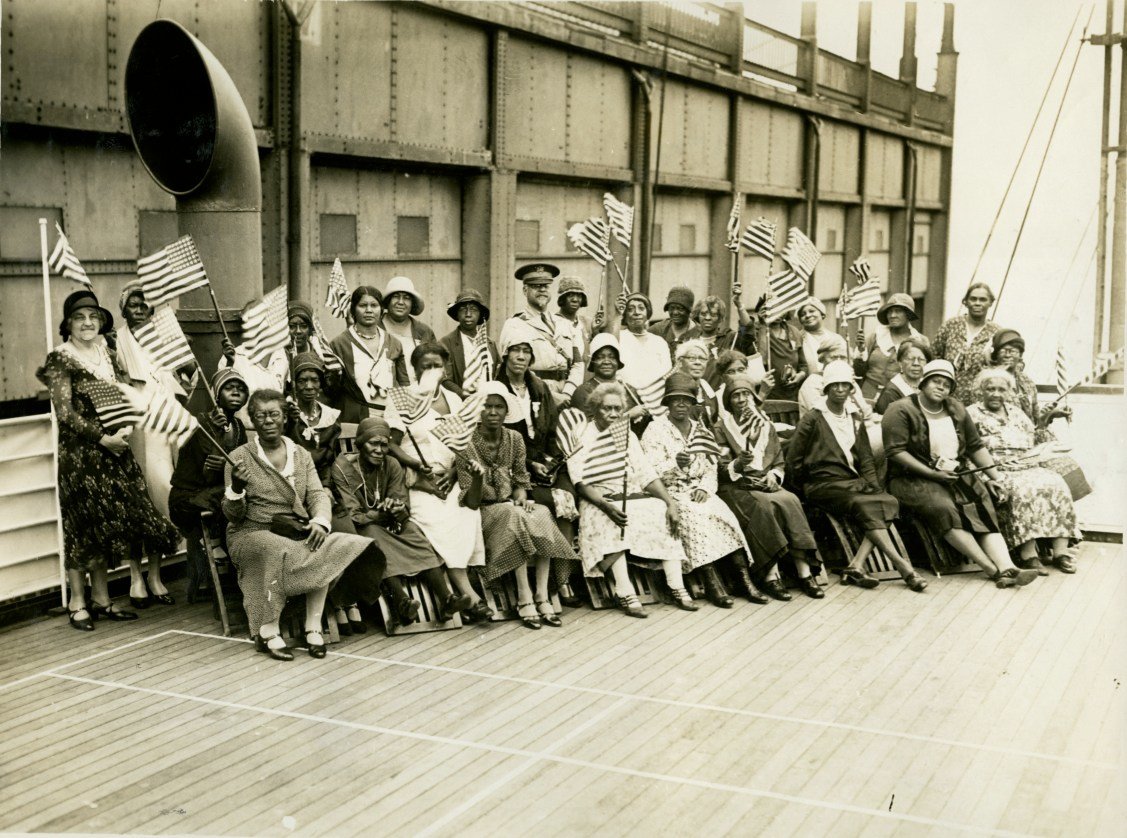 Her motherly instinct was present in her hospital bedside manner, as she nurtured young soldiers who were forever changed since leaving the battlefield. Her mind was preoccupied by serving them until the letters from her son stopped arriving. Any news of her son's condition or whereabouts couldn't be confirmed by officials in the United States because this information was under British authority. On Oct. 18, 1918, George's wife in Chicago received a package in the mail marked "Effects of deceased Officer 1st Lt. George Vaughn Seibold." A month went by before a family member in Paris could confirm George's death.
"Lieut. Seibold was a member of the 148th U.S. Aero Squadron," his obituary read in the Washington Star newspaper 10 days before Christmas. "He was first reported missing in action, though a number of circumstances led to the fear that he had been killed. Hope was sustained until now, however, by the failure to receive definite word."
In order to cope with the stress of losing her son, Seibold continued to volunteer at VA hospitals and supported other mothers caught in limbo, waiting to hear the fates of their sons.
The families who had children in military service acquired service flags from Army Capt. Robert L. Queisser of the 5th Ohio Infantry. He was a father who had two sons serving on the front lines. These service flags were called "blue star banners" or "sons in service flags." The unofficial Gold Star movement reached the Oval Office, where on May 28, 1918, President Woodrow Wilson approved a proposal by the Women's Committee of the Council of National Defense.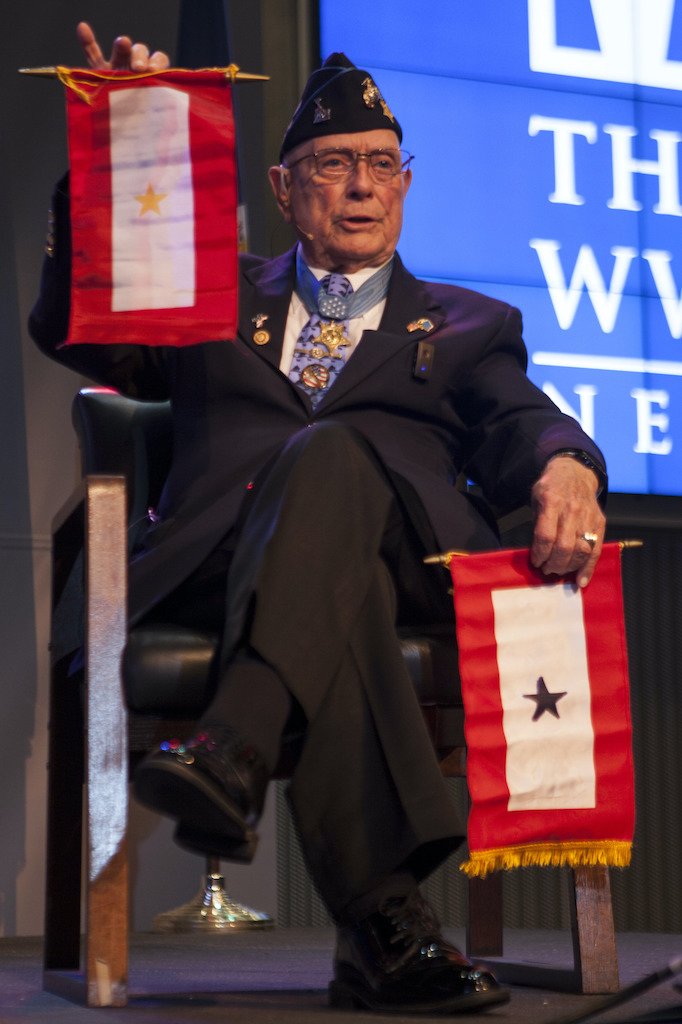 The Women's Committee had suggested that the relatives of every service member who was killed in the line of duty could wear a black band on their left arm with a gilt star for each member of their family who gave their life to service. The tradition of covering the blue star on the service flag with the gold star, indicating mourning, had also begun. The Gold Star service flags were displayed in schools, churches, businesses, and homes, from windowsills to flagpoles.
Their informal group was formalized years later. Twenty-five mothers met in Washington, DC, on June 4, 1928, to lay the groundwork for American Gold Star Mothers Inc. Grace Seibold was its founding national president. The organization was founded on the principle of delivering "the bond of mutual love, sympathy, and support of the many loyal, capable, and patriotic mothers who while sharing their grief and their pride, have channeled their time, efforts and gifts to lessening the pain of others."
Gold Star Mother's Day officially became a national holiday on June 23, 1936 — and President Barack Obama later amended the name to Gold Star Mother's and Family's Day. The president's original proclamation read: "The service rendered the United States by the American mother is the greatest source of the Country's strength and inspiration."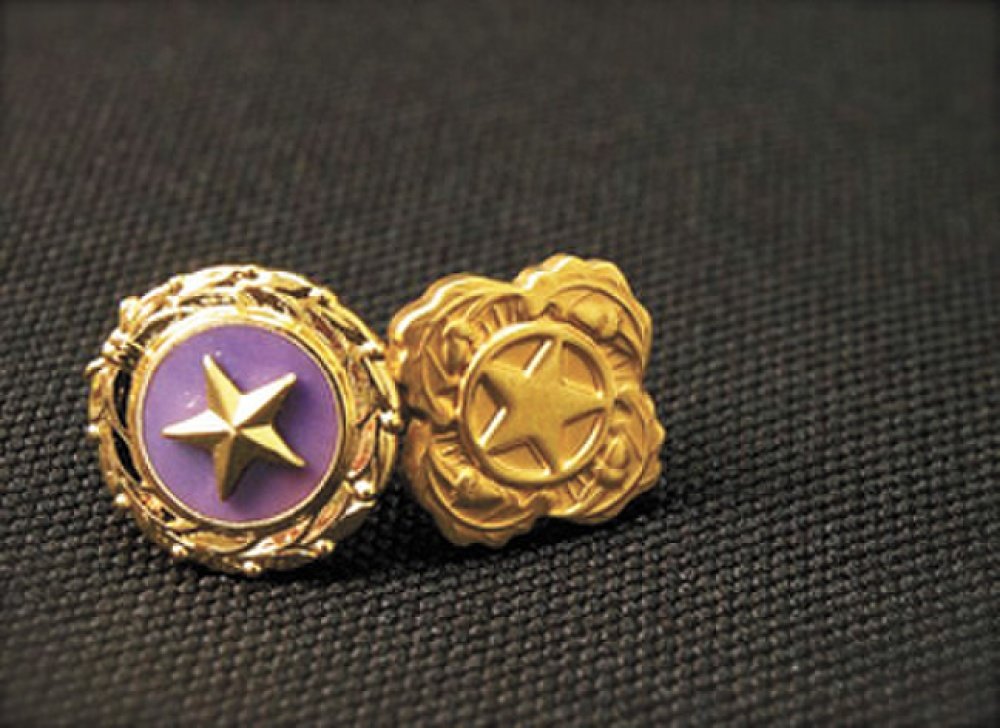 Awareness of the Gold Star tradition was energized during World War II, and Gold Star Wives of America later created the Gold Star Lapel Pin in 1947. The gold star is surrounded by a purple background (in similar fashion to the Purple Heart) and is to be worn by spouses, parents, and children of the fallen.
Since 1991, the United Service Organizations (USO) has supported every dignified transfer at Dover Air Force Base, including 24/7 support for traveling families who arrive to greet the flag-draped caskets. The Tragedy Assistance Program for Survivors (TAPS) as well as numerous nonprofits — often founded by Gold Star families themselves — remain on standby.
Today, the number of Gold Star families continues to grow. The loved ones of a generation of warfighters from the Global War on Terrorism intimately know the cost of nearly two decades of sustained combat and training operations. For those who lay it all on the line — there will always be support back home.