Christmas is a time of peace, but the Great Lakes can turn angry this time of the year.
It's why the US Coast Guard's icebreaking cutter Mackinaw annually slips from its Lake Michigan homeport of Cheboygan around Thanksgiving, braving the gales of November to replace bobbing navigation buoys with special markers, keeping wintertime maritime commerce flowing.
That's until the cutter reaches Chicago's Navy Pier, as it did on Saturday, Dec. 4, and the crew starts to unload a small forest of Christmas trees for some of the Windy City's poorest families.
They've run that mission 22 years in a row now. They expect to keep doing it as long as there's Christmas.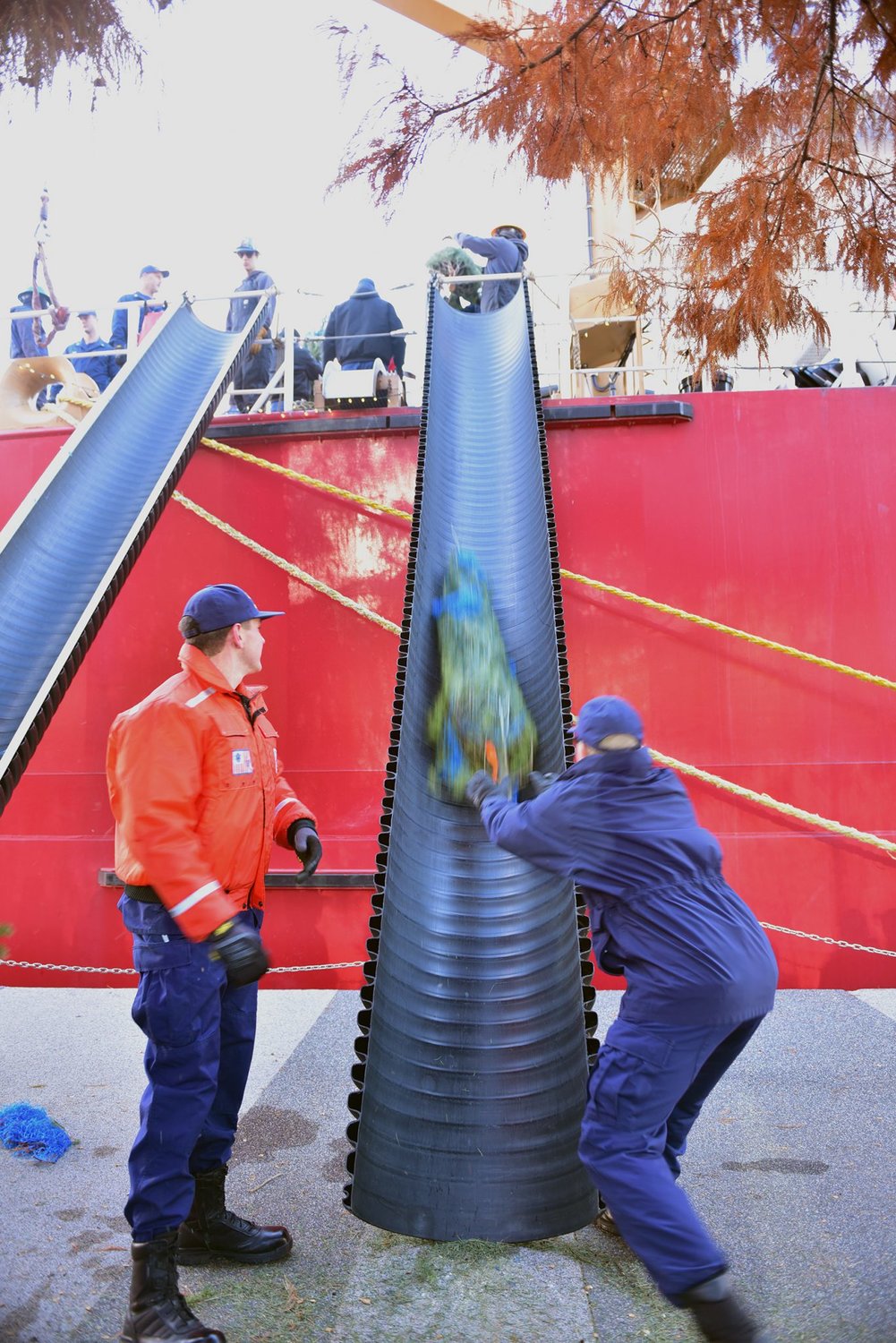 "We load these trees on. We go about our business maintaining these buoys all the way down to Chicago, and then we drop the trees off there," Coast Guard Chief Public Affairs Specialist John Masson told Coffee or Die Magazine. "It's an honor to participate."
The annual voyage also pays homage to the ill-fated three-masted schooner Rouse Simmons, a wooden Christmas tree ship that foundered in a storm off Two River Point, Wisconsin, on Nov. 23, 1912. As it did annually, the vessel was bringing its final load of the year to Chicago, a consignment of cut pines.
Rouse Simmons was honoring a different doomed ship, the 52-ton, two-masted schooner S. Thal, which broke apart during a Nov. 9-10, 1898, storm off Glencoe, Illinois. It was bringing a shipment of Christmas trees to Chicago, too.
The lifeboats washed ashore empty. All hands were lost.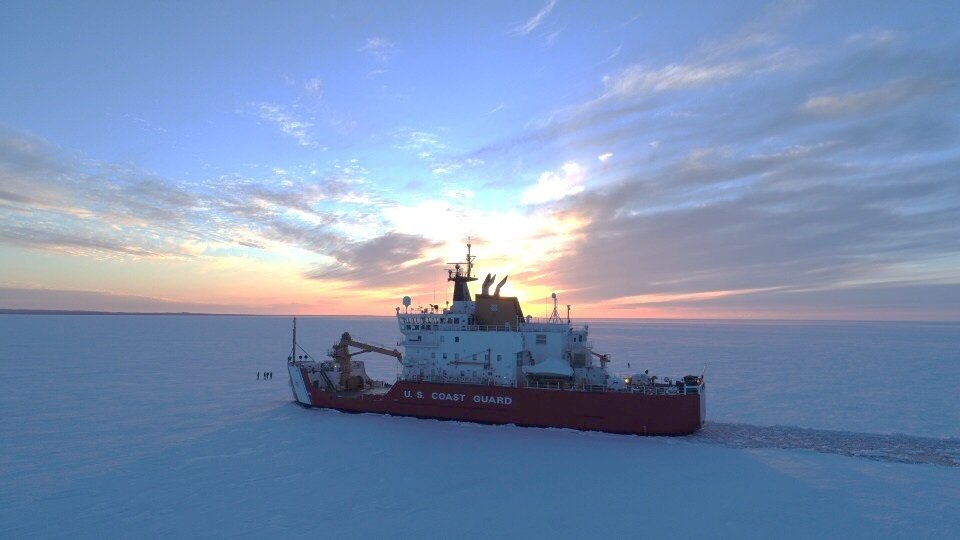 Those twin tragedies were united by a single Chicago family. August Schuenemann went down with S. Thal. His brother, Herman Schuenemann – "Captain Santa" to those awaiting his trees – drowned with his crew on board the three-masted Rouse Simmons.
Herman Schuenemann sold trees directly to residents dockside by the Clark Street Bridge, his slogan "Christmas Tree Ship: My Prices are the Lowest." Although they retailed from 50 cents to a dollar, he donated one out of every 10 pines to poor families.
"They'd always have a Christmas tree latched to the top of the mast. It was a three-masted schooner, so they knew when that ship was coming up the Chicago River towards the Clark Street dock that the Christmas Ship was coming," George Kisiel, the chairman of Chicago's Christmas Ship Committee, said.
Kisiel told Coffee or Die that today's Christmas Ship carries on the Schuenemann spirit, thanks to help from the US Coast Guard, its Auxiliary, the nonprofit that runs Chicago's Navy Pier, and a slew of volunteer groups and private donors.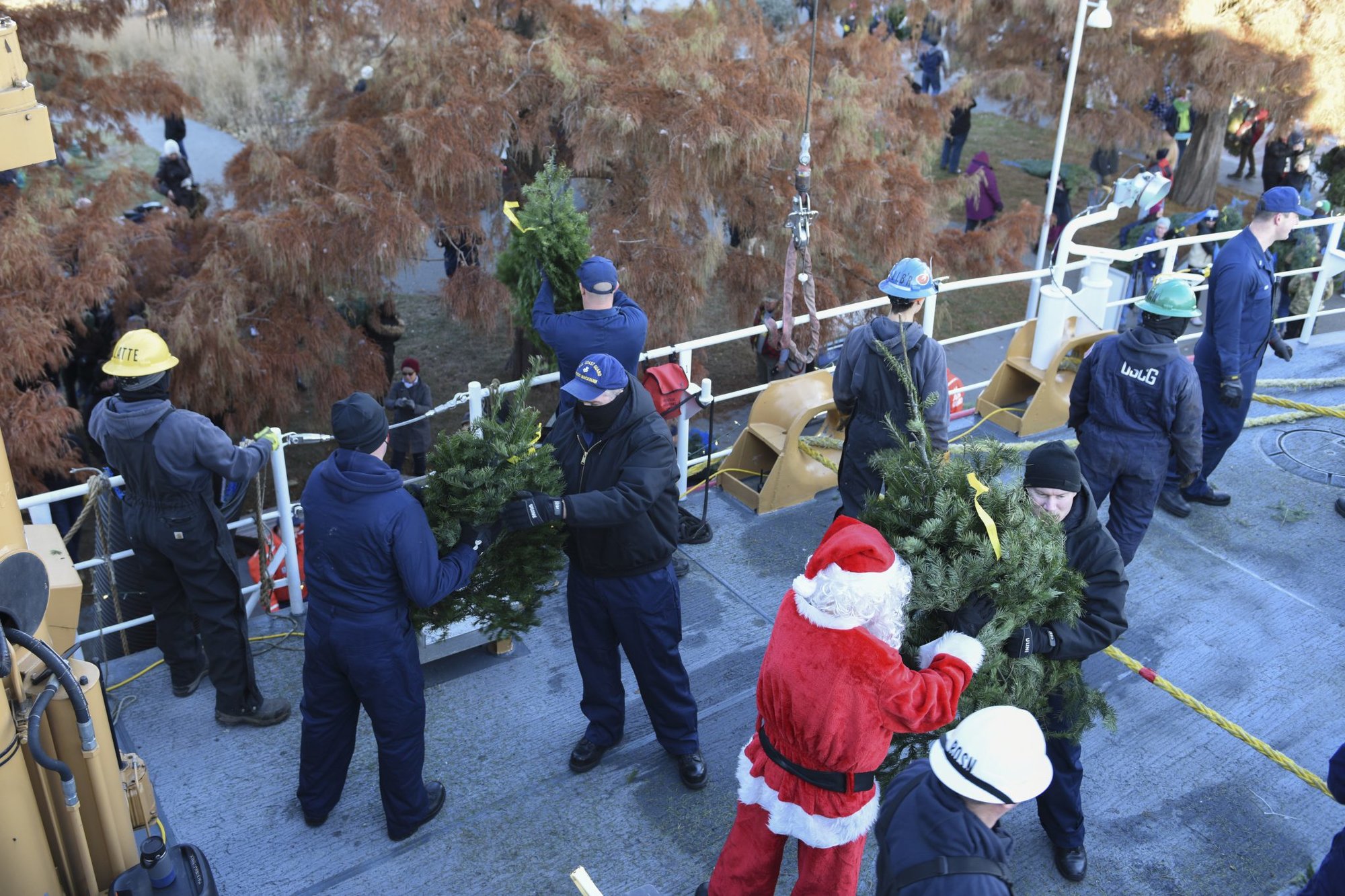 They work together to bring the Christmas cargo from Michigan's Dutchman Tree Farms to Ada S. McKinley Community Services and then into the homes of deserving families throughout the city.
This year, the Coast Guard delivered roughly 1,200 trees.
"It's really sort of an awesome symmetry to it because the trees do come from Northern Michigan, the Coast Guard crews volunteer to load them and to unload them once we get there," Masson said. "I was just down there for the event, and it's a great, joyous experience for everybody."
During their voyage, Mackinaw's crew memorialized the lost Rouse Simmons, tossing a wreath overboard where it went down in Lake Michigan.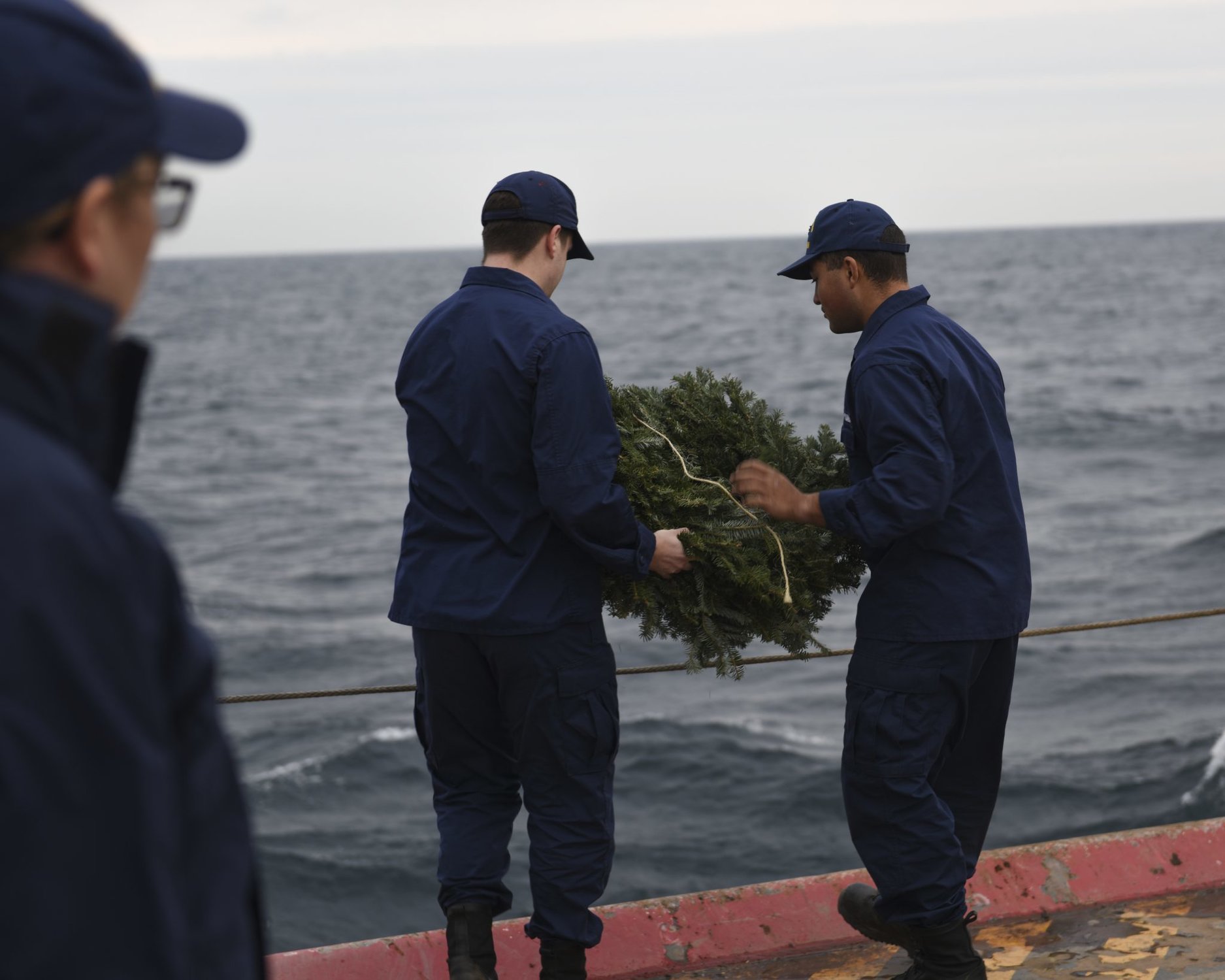 "Pretty much everyone we speak to on the Mackinaw and throughout the Coast Guard knows the tradition of the Christmas Ship," Kisiel said. "It's embedded in the culture of the Coast Guard, particularly in the Great Lakes."
The Windy City also honors its dead lost to the lake. On Saturday, the Shipmasters Memorial Foundation laid a wreath at the Navy Pier's Captain on the Helm statue.
A Chicago Fire Department helicopter dropped a wreath into the waves offshore, too.
Read Next: