By Jessica Manfre
September is disaster preparedness month, which the military is highly trained to respond to. When Team Rubicon needed someone to lead Crisis Innovation, they chose a Green Beret – naturally.
Lee Harvey is a retired Green Beret but he led a very interesting career before donning that coveted headwear. "I joined the military as a young lad and did four years. Then I went to college and played college football. I went to the NFL, left the NFL and went to NASA where I was an engineer. Then I woke up one day and said 'I want to be a Green Beret'," he said with a laugh.
Growing up Harvey actually wanted to be a fighter pilot, but discovered he was terrified of heights. He figured flying a plane with that fear wasn't a good match, but had it in his head to take on what he deemed the toughest job in the military. "One of the reasons I joined the Green Berets is because I was afraid of heights. I've made over 300 jumps out of airplanes, but I am still afraid of heights and still hate flying…I don't believe in letting fear hold me captive," Harvey explained.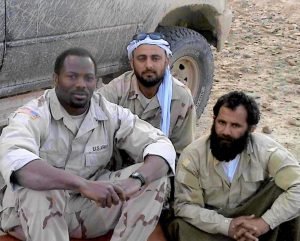 After retiring from the Army, Harvey was working as a Nuclear Engineer at the Air Force nuclear weapons center. Co-founder and CEO of Team Rubicon, Jake Wood, was looking for someone with a special forces background to fill the leadership role in Crisis Innovation and was referred to Harvey.
When Harvey received the job description, he was intrigued. "I said, 'You want me to travel around the world and problems?' That's what I've done, I've been in 50 or 60 different countries as a Green Beret. It's right in my wheelhouse and I get to help people," he explained. "It's that selfless service that I really enjoy. They aren't about themselves, they are about serving communities and humans, relieving human suffering."
Team Rubicon got its start in 2010 when two Marines, Wood and William McNulty decided to head to Haiti after they saw that relief from the recent earthquake was slow and dismal. They found that by utilizing the leadership and medical abilities they gained in the military – they could make a difference. Since its inception, they've gone on to respond to disasters all over the world.
"Being in the Green Berets, preparedness is near and dear to our heart. It's what we do – we plan and prepare. The preparedness month started in 2004 by FEMA, it was designed to get homeowners and individuals prepared," Harvey explained. He referenced a study that came out indicating only around 70 percent of people in the U.S. actually have survival supplies in their home and less than 50 percent have a preparedness plan.
It's something Team Rubicon wants to change.
One quick way to start in evaluating preparedness Harvey encouraged is to review insurance policies. When a hurricane was coming his way, he examined his own policies. Harvey was shocked when he found out his hurricane insurance didn't include wind damage – which was a separate policy. "Read the fine print," he said.
Go bags. Words that are music to the ears of the military but especially Green Berets. Harvey recommends one for each person on each side of the house. "What happens if a tree falls on the front of your house and you can't get to it? Then you can't get out. I make two… one for the front and one for the back, well, actually three because I always have one in my car too," he said with a laugh.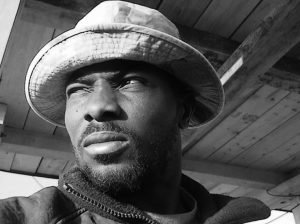 Harvey stressed that although there are lists out on the internet for go bags, each person will have different needs. He shared that his bags include epi pens for his son, who has allergies. While the reference lists are a good start, time needs to be invested in your go bag. "Each go bag should be tailored to fit your needs. Take a day and thoroughly plan it out. Once you do that, you already know it's there. When you need it is when you don't have it," he explained.
Another tip from Harvey was to check your go bags quarterly and when you pack your radio, don't put the batteries in it until it's going to be used. This is because even though it is turned off, it will continue to utilize the battery making it ineffective when you need it the most.
"Our coach used to say 'you are only as good as your last play'. So, if your last play is that you forgot to pack a go bag and a hurricane is coming…There's no tomorrow, you don't get a chance to do tomorrow over so make a plan," he said. Harvey also stressed that people need to listen to their local authorities and not try to ride out a disaster just because they have a go bag.
Leading Crisis Innovation for Team Rubicon has been an incredible experience, Harvey shared. He's grateful to be a part of something he equates with "selfless service" once again. He also hopes that those reading this article will be inspired to prepare for themselves and their family. Oh – and pack multiple Green Beret approved go bags, of course.
To learn more about Team Rubicon and their mission, click here.
This article was originally published on We Are The Mighty. Follow @WeAreTheMighty on Twitter.