Staff Sgt. Micah E. Walker became a Green Beret in January 2021, after enlisting in 2017. He was a Special Forces medical sergeant assigned to the 2nd Battalion of the 10th Special Forces Group at Fort Carson, Colorado. Walker's hometown was listed as Peyton, Colorado, a rural farming community about an hour north of the base, outside Colorado Springs.
According to a statement from the Army's JFK Special Warfare Center, which oversees all Special Forces training, Walker was participating in a treading exercise in a phase of the course held in the school's pool when he slipped below the surface. Instructors, some of whom were in the water for the exercise, immediately pulled him from the pool but found he was unresponsive. Efforts to revive him poolside by a dive medical officer and at a local hospital were unsuccessful. The cause of death is pending an official investigation.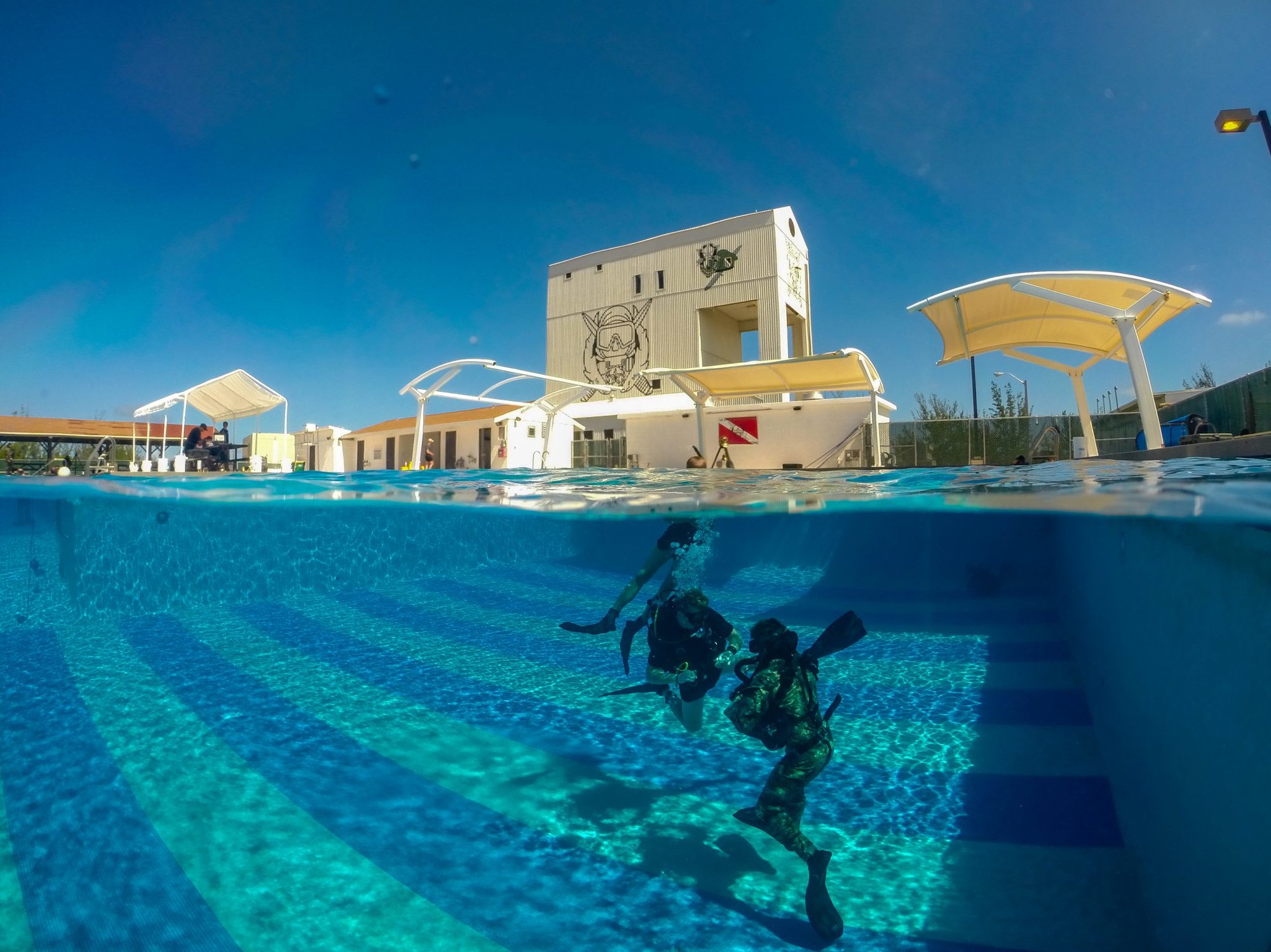 CDQC is widely considered one of the most physically demanding schools in the Army, though it is also highly regimented with safety procedures. Training deaths are rare. An official with the Special Warfare Center said that since the CDQC course was launched in 1969, Walker was the eighth student to die in a training accident.
"Our thoughts and prayers are with his wife and children, his parents, and his teammates," Col. Lucas VanAntwerp, the 10th Special Forces Group commander, said in a press release. "Micah was an exceptional Special Forces Operator, a loving husband, and father. We grieve with the family and stand ready to honor Micah's service and his legacy."
Held on the remote Special Forces Underwater Operations School compound in Key West, the Combat Diver course qualifies soldiers in a long list of subsurface, open water, and maritime skills. Divers, who generally come from special operations teams, are given a crash course in the basics of military diving — from equipment to basic maintenance to emergency procedures — and advance to team-level underwater infiltration techniques and field exercises.
Read Next: