Music drowned out the sound of Jason Howell's fingertip exploding. It was the Saturday after he'd started the Special Forces Qualification Course — informally known as the Q Course — and he was alternating between dumbbell chest presses and flyes when he failed on the last rep.
The dumbbell in his hand fell, landing on a smaller dumbbell on the floor next to the bench. Howell's left ring finger was caught between the two weights.
He thought he'd just smashed his finger. But when he looked down, he saw his fingertip on the floor and a gory mess of flesh, fingernail, and bone fragments where his third knuckle should have been.
With his finger still connected to the bloody stump by a threadlike nerve, he drove to Womack Army Medical Center on Fort Bragg. As he was rushed to an operating room, he made one demand of the surgeon: He could not leave the hospital on any sort of profile that would keep him from training. He knew all too well that, in the early weeks of the Q Course, Special Forces candidates were cut loose at the merest sign of a medical problem, and Howell refused to wait a year for another shot.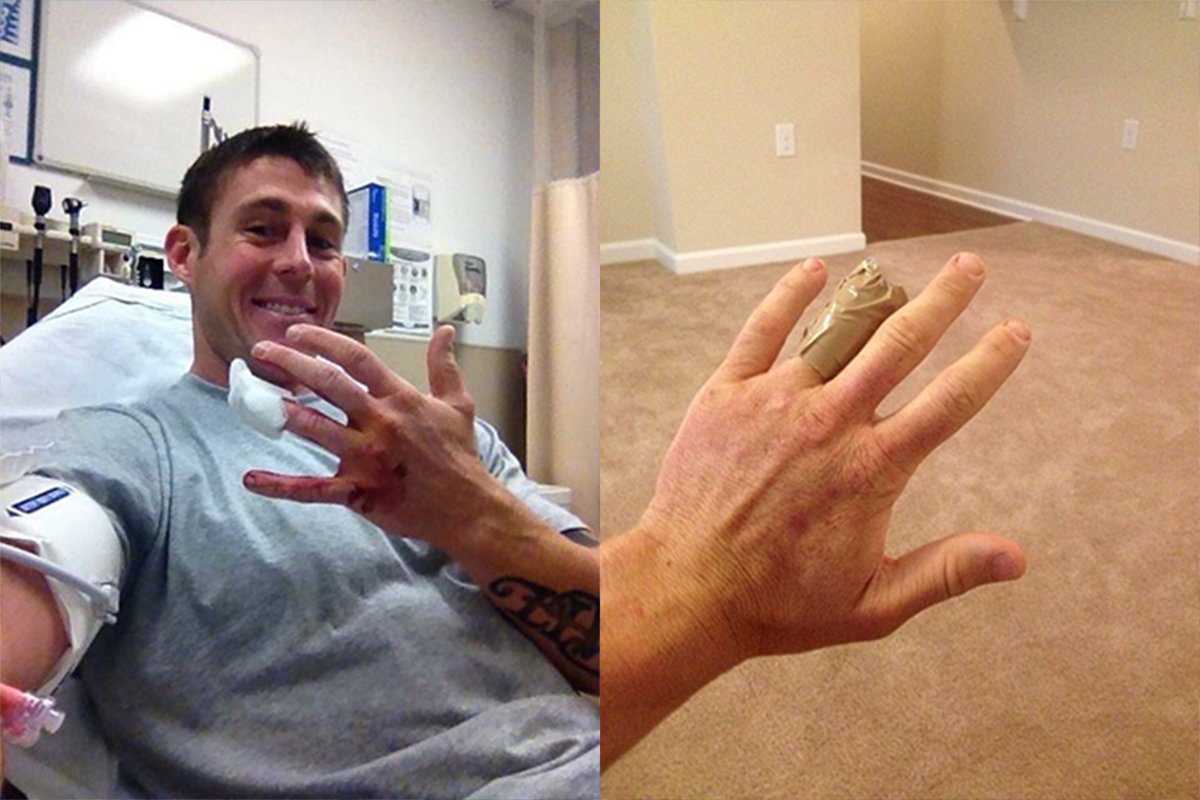 The surgeon thought Howell was crazy, but he agreed. He removed the wrecked fingertip, closed the wound, and had the hospital hold Howell overnight for observation. Howell went straight home to his apartment the next morning and further doctored the fingertip, this time with Gorilla Glue to cover the stitches and tan duct tape to mask the wound.
He was back doing bear crawls and pullups the next day. His injury took months to fully heal, but none of the cadre or instructors ever noticed his blunted ring finger.
"When you go for stuff like this, you have to be in the mindset that it's a no-fail event," Howell tells Coffee or Die Magazine. "There's nothing that's going to stop you from achieving your goal."
That same mindset now motivates Howell, still an active-duty Green Beret, as he trains for possibly his greatest physical challenge yet: summiting Mount Everest without the aid of supplemental oxygen.
Jason Howell inherited his work ethic and drive from his dad, Sid, who at 65 years old could still outwork Howell any day of the week, he says. Howell grew up in the southwestern Colorado town of Nucla — population 644 — though from elementary school onward, he spent every day after school and every weekend helping Sid log an 80-acre property their family owned nearby. By the time Howell was a junior in high school, Sid had built a home on the property and moved the family there.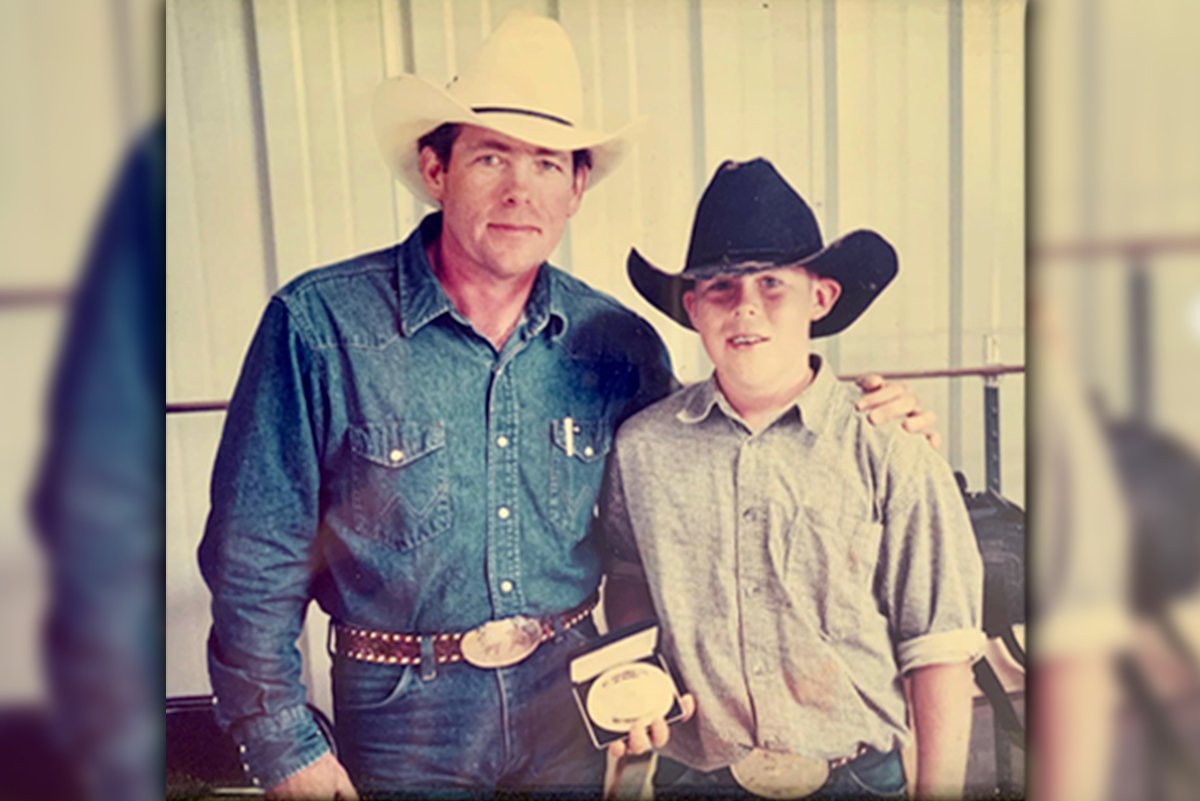 "To be able to watch a lifelong dream of my dad's come to fruition through hard work, consistency, commitment, and to be able to share that with him — that definitely sparked that work ethic at a young age," Howell says.
That work ethic first began setting Howell apart when he joined the Marine Corps in 2003. He enlisted through the delayed-entry program and, as he waited to ship to basic training, spent three months running through deep snow, weighed down by heavy boots, like Sylvester Stallone in Rocky IV.
On the flight to Marine Corps Recruit Depot San Diego, Howell overheard a freshly graduated Marine talking about squad leaders, guides, and honor graduates. It was all new to Howell.
"I have no idea why it triggered something in my head, but I said, 'That's what I want to be.' And I set my mind to it. And I gave everything I had in boot camp, performed the best I could, and I learned a lot about myself and working with other individuals," he says.
It worked. Howell was named honor graduate.
He spent six years in the Marines, deploying to Iraq twice, then did a stint as an overseas security contractor. During a break in 2011, Howell climbed Mount Kilimanjaro in Tanzania with a friend.
"It set the hook for maybe one day trying the Seven Summits or going for Everest," he says.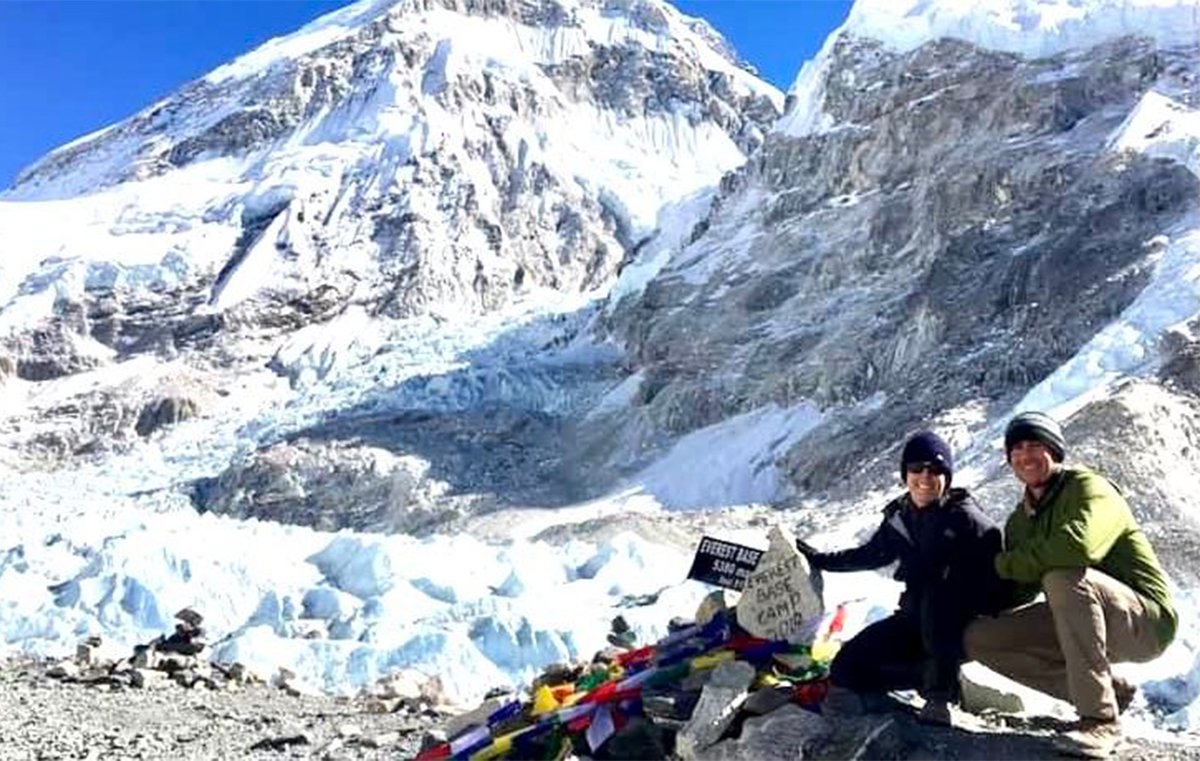 In 2018, about three years after he'd conquered Special Forces selection (minus one-third of a finger), Howell and his wife trekked to Everest base camp. Walking through Nepal's Khumbu Valley, looking down into the valley on one side and up at Everest's summit on the other, Howell knew he had to come back one day and summit the earth's highest mountain.
As early as 3 o'clock each morning, Howell sets off for his daily run. An hour minimum, two hours preferred. His job as a military mountaineering instructor at the Special Operations Mountain Warfare Training Center in Colorado keeps his heart rate up all day with rock climbing, mountain climbing, and skiing.
"My job, fortunately, keeps me very active, and it gives me the technical proficiency with mountaineering and climbing and being comfortable and being smart in the mountains," Howell says.
After work, he'll often log another two-hour training session.
Fewer than 3% of the climbers who have reached Mount Everest's 29,032-foot summit have done so without the help of supplemental oxygen. The feat was considered medically impossible until Reinhold Messner and Peter Habeler completed their legendary quest in 1978 to summit Everest without using oxygen canisters.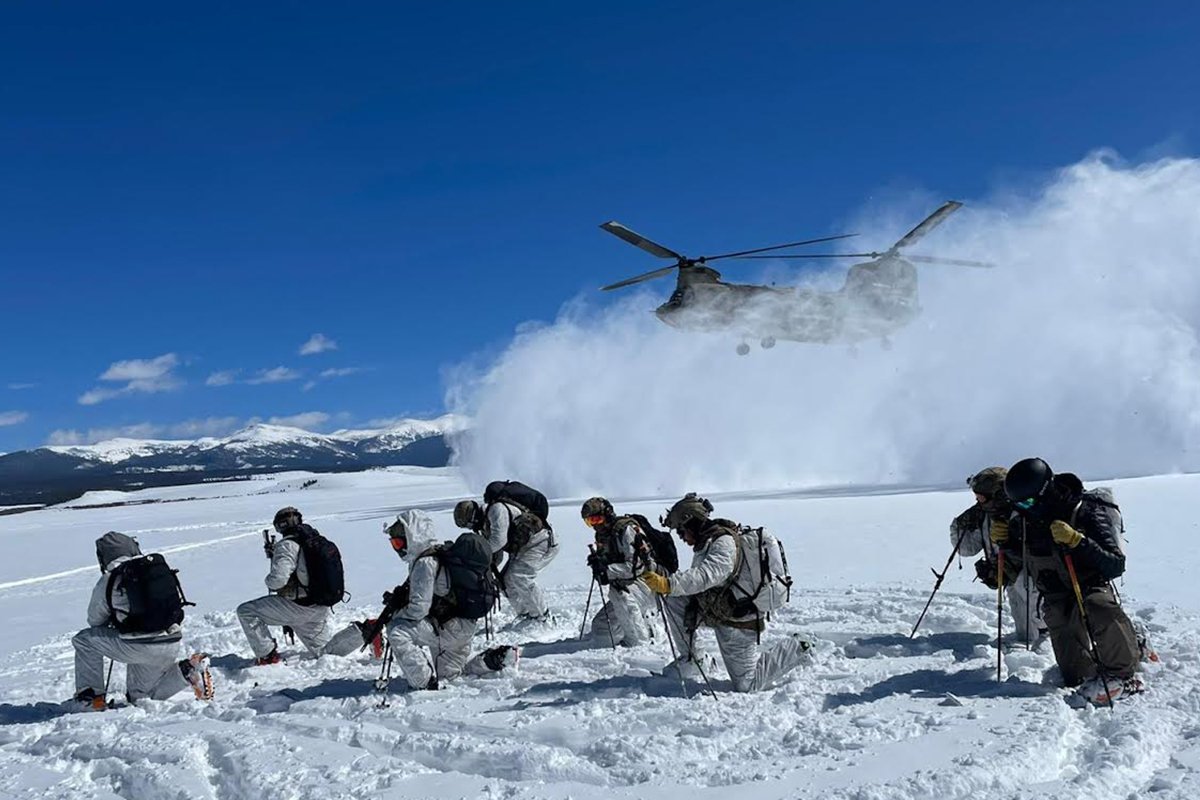 "I'm trying to do the most I can while I'm here to replicate a higher altitude, increase red blood cell count, you know, all this stuff more specific for Everest," Howell tells Coffee or Die in mid-February.
Recently, that's included donning a hypoxic altitude training mask to decrease his oxygen flow as he runs on the treadmill, simulating the thin air of Mount Everest.
At night, Howell tucks his head and upper body in a high-altitude sleeping chamber, a clear plastic tent that sits on top of his bed.
"When I train, it's my intent to put myself in a more uncomfortable position or to push myself harder than anybody else can," Howell says.
He takes the same approach during Army training, running through the snow even at bitterly cold temperatures in Taylor Park, Colorado.
"There's no way the Army's gonna have me running at 22 below, right?" he says. "So putting myself out there and putting myself in these uncomfortable environments has helped build that mental fortitude."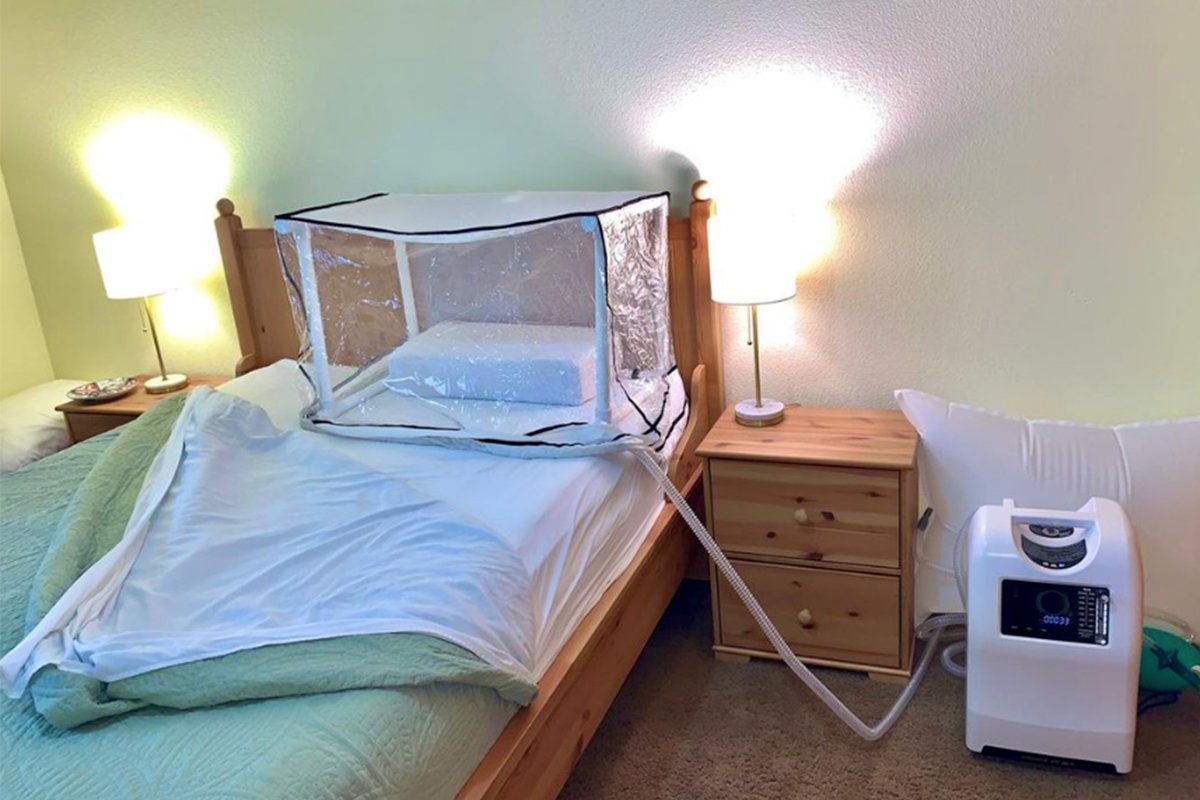 Howell is tackling his Everest expedition as an ambassador for Green Beret Racing, a nonprofit that aims to fight post-traumatic stress in the US Army's Special Forces community by offering Green Berets an adrenaline fix, a purpose, and the feeling of belonging to a team again.
Brittany Cantrell, the chief operating officer of Green Beret Racing, says Howell is among the "most dedicated, hard-working, and humble" people she knows.
"Watching him train and work every day to fulfill his dream of reaching Everest's summit, not letting anything get in his way, has been nothing short of inspiring," Cantrell tells Coffee or Die. "Not only has he taken control of his journey to combat his own experience with PTSD, but he has also stepped up as an ambassador of Green Beret Racing to help others start down their own path to managing PTSD."
The expedition is slated to begin April 7 and end by June 5. Green Beret Racing is fundraising to cover the cost of the Everest expedition and has so far reached about half of its $25,000 goal.
In the meantime, Howell continues his training regimen.
"I've got one shot at this. I have to go all-in, get through the grind right now, and just stay committed," he says. "Because once I'm on the mountain, that's it. I can't have that question in the back of my mind of whether I could have done more or gotten after it that day when I was tired or sore or it was snowing."
Read Next:
---
Editor's note: This story has been updated to better reflect Brittany Cantrell's role with Green Beret Racing.