The U.S. Army's Special Forces (often referred to as Green Berets after their distinctive headgear) are an elite brotherhood of soldiers who, at their core, are problem solvers. They embody the ethos of special operations — working outside conventional units among indigenous personnel who share a common enemy, training them, and often fighting alongside them. This means learning culture and languages; it also means operating in small numbers and having to master countless combat skills in order to pack one of the hardest punches U.S. ground troops have to offer.
Coffee or Die asked eight veterans of the Army's Special Forces a single question: What does it mean to be a Green Beret?
Ken Galbraith
Ken Galbraith served in the Army's Special Forces from 1988 to 2010, retiring as a sergeant major. Some of his time in service was spent in 10th Special Forces Group, some in a special missions unit. After retirement, Galbraith has worked as an independent contractor for the Department of Defense and Department of Justice in the SOF community, Asymmetric Warfare Group, and the federal law enforcement community. He is now heavily involved with Hill People Gear.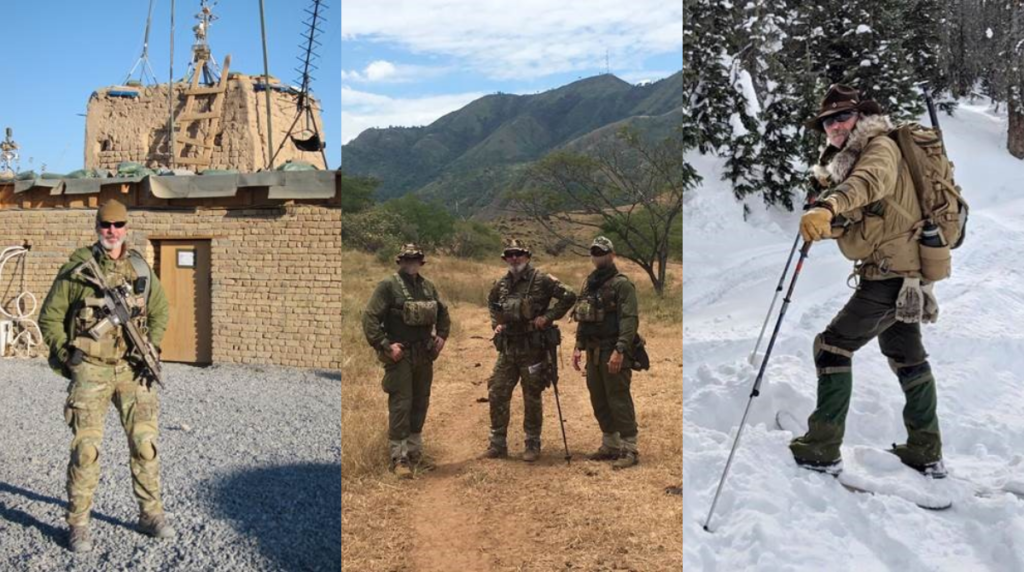 "To me, being a Green Beret was a life-long goal realized. It began as a kid in the '70s when I saw the movie "The Green Berets." I knew right then that I had to become a Special Forces soldier. Once I finally became one and was assigned to my first ODA in Bad Toelz, Germany, I learned very quickly that on a tight ODA, the level of commitment to the mission, the incredible level of knowledge and expertise in so many subjects, and especially the American warrior brotherhood that I became a part of was truly something special.
That tight-knit brotherhood transcends blood … it gets down clean to the soul. I absolutely knew that I could trust my teammates through thick and thin. As a full team, a split team, or even down to one man on an ODA … we were fire-and-forget because we always made sure the mission was accomplished. Being a Green Beret meant that I was willing to patrol straight through hell with my team, and I would do it knowing the men on my left and right were right there with me. I've been blessed to have been on great ODAs and SOF organizations … ones where we were so tight, we felt like nothing could beat us. Best times of my life, and now that I'm retired, I miss it every single day."
John Stryker Meyer
John Stryker Meyer served during the Vietnam War in the legendary Special Forces unit known as MACV-SOG. He has written about his experiences in several books and recently released the audiobook of "Across the Fence."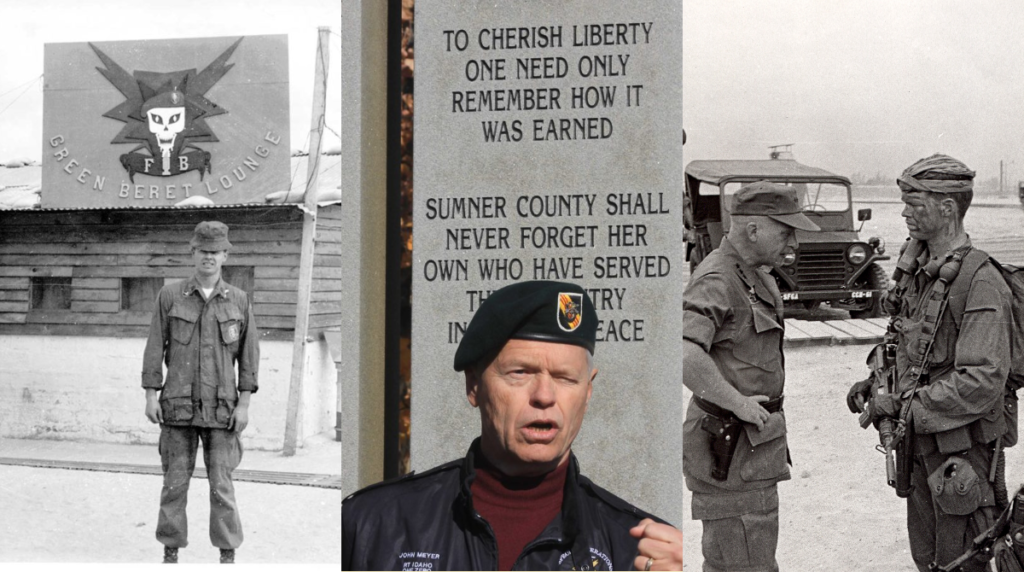 "My three years as a Green Beret were the most dangerous yet most rewarding of my life. To this day I judge all men that I meet to the Green Berets I served with in SOG. Few measure up. Our motto: De Oppresso Liber — "to free people from oppression." Such an honorable, yet deadly profession."
Fred Dummar
Retired Colonel Fred Dummar served in the U. S. Army and across the 1st Special Forces Regiment for 29 years. During his career he served as an enlisted medic, infantry officer, and Special Forces officer. Dummar commanded at every level in Special Forces, from captain to colonel, with multiple combat deployments to Iraq and Afghanistan. He now maintains his connection to the Regiment by serving as the honorary colonel of the Special Forces Regiment.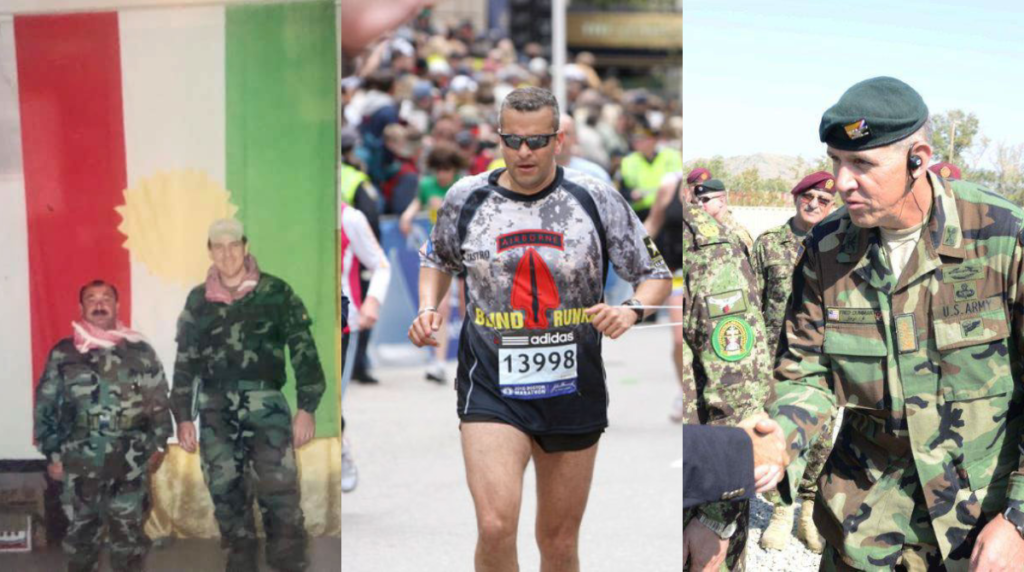 "My mind's-eye version of a Green Beret is heavily colored by my participation in the 2003 invasion of Iraq with the Kurds in the north. There is only one unit that could have accomplished that mission with the Kurds, as there is only one unit that could have accomplished the invasion of Afghanistan with the Northern Alliance — the Green Berets.
Most missions assigned for military action, even when they are difficult or complex, require conventional military force. When they are especially difficult, they require specially trained and equipped conventional forces. As conventional forces have improved their capabilities, the line blurs between conventional and hyper conventional units. The hyper conventional units, because of their exquisite capabilities, specialized equipment, selection, and training, are part of Special Operations Command. These units are labeled special, and they are special. Conventional units cannot do what [Army] Rangers, [U.S. Navy] SEALS, and [U.S. Marine] Raiders can do. They are extremely good at the tasks they are built to accomplish, but they are not Special Forces (Green Berets).
There is only one force specially recruited, assessed, selected, trained, and equipped to face the problems that remain beyond the edges of conventional military capability. Beyond the range of conventional force projection, in politically sensitive or denied locations lie the nebulous problem sets for Special Forces soldiers. Green Berets do not execute unconventional warfare simply because they are unorthodox in their use of problem solving and application of military force; their missions are unconventional as they are outside the limits of conventional military authorities and capabilities.
The unconventional warfare world of the Green Berets requires small teams of specially trained and equipped soldiers that can deploy farther, can deploy without detection, can employ with less signature, and that act autonomously to solve difficult problems while harnessing the power of indigenous populations. The ability to harness the human domain to form or strengthen resistance movements is the art of the Green Beret. "De Oppresso Liber" is not just a motto, it is a mission statement."
Rudy Gonsior
Rudy Gonsior started as a rifleman in the U.S. Marine Corps and eventually joined Special Forces, serving as a senior weapons sergeant and SF Sniper Instructor. He currently serves as the director of precision rifle training at Ridgeline Training Center in New Hampshire. He is also an ambassador with the Heroic Hearts Project.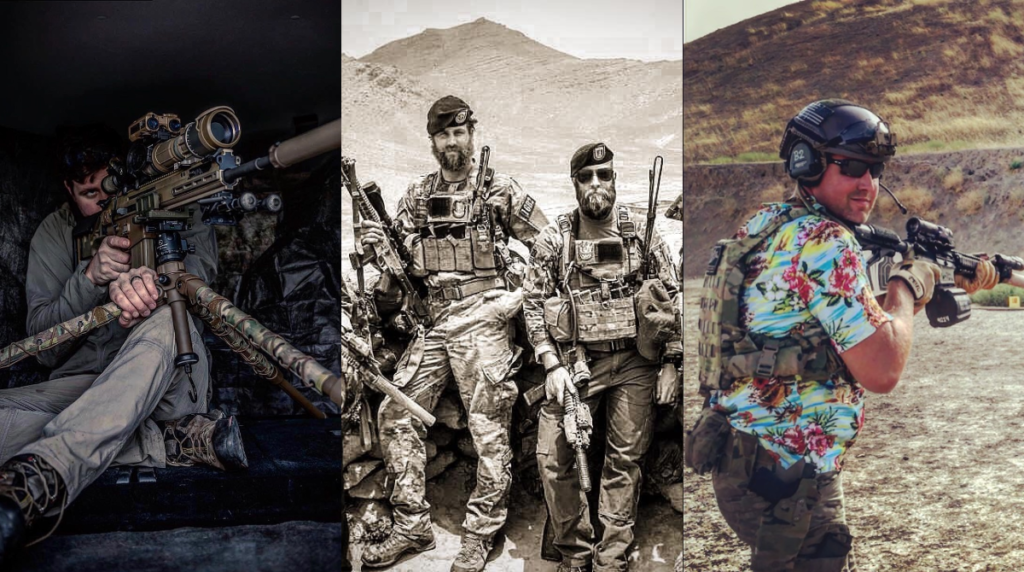 "To me, being a Green Beret is about being a jack of all trades — and a master of integrating those trades into a practical manner. Armed with a thorough understanding of the rudimentary skills and a healthy contempt for following the rules, this has continually allowed small teams of Green Berets to effectively shape conflicts at tactical, operational, and even strategic levels throughout history.
A lot of folks in the conventional military try to write us off as "cowboys" or "renegades" because we seem to be attempting to circumvent the file and good order of traditional military thinking at every chance. Given that our primary tasking is to conduct unconventional warfare, it is hardly surprising that we live so much of our lives outside the box. Whether it's Sergeant Majors' mustache policies or starting resistance movements to overthrowing tyrannical governments, we are always process mapping the systems and assessing them for potential future exploitation at multiple levels.
What is equally unique about Green Berets is not only are we thinkers who have to master the fundamentals, but at our core we also understand the value of good old fashioned grit. We don't just plan a raid, sit back, and let someone else execute it. We'll lead from the front, convince 70 other dudes who don't even speak the same language or share the same beliefs to come along for $12 a day because not only is it a good idea, but we're going to have a great time doing it!
Honestly, given a little bit of time and a sackful of money, it's doubtful there isn't a problem anywhere in the world Green Berets couldn't solve."
Phil Mahla
Phil Mahla was a platoon leader in the 75th Ranger Regiment before he moved over to Special Forces, where he eventually became an ODA Commander, working his way up to battalion Executive Officer (XO) in 10th Special Forces Group. He is now cadre at GORUCK, and is an ambassador for the Green Beret Foundation, American Heroes Adventures, and Three Rangers.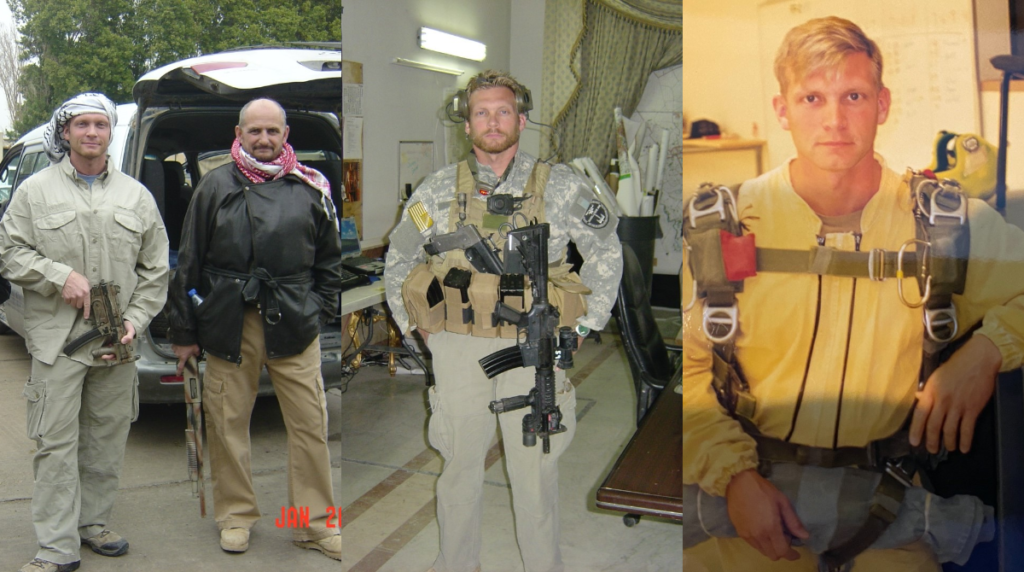 "For me, being a Green Beret is all about the brotherhood. Successfully completing all the training required to become a Green Beret and integrating with an Operational Detachment Alpha (ODA) builds extreme amounts of trust among the team members. Countless deployments and suffering together through mentally and physically challenging experiences builds unbreakable bonds that last a lifetime — the brotherhood.
Technically, being a Green Beret means:



Being a high-performing individual; being part of an elite, high performing team




Requires extreme mental and physical toughness




Being a technically and tactically proficient member a 12-man, Special Forces ODA




Deploying in small elements (team, split team, or as singletons), often beyond the support of conventional forces




Being assigned high-risk, national strategic missions that other military forces shouldn't, wouldn't, or can't do




Operating unilaterally or by, with, and through partner forces




Thriving in highly complex and uncertain environments




Mission accomplishment with limited resources and personnel




Being a quiet professional



The process to become a Green Beret involves self-preparation, successful completion of Special Forces Assessment and Selection (SFAS), the Special Forces Qualification Course (SFQC), and all specialized training. Once awarded the Green Beret, the real test begins — successfully integrating into the unique culture of a Special Forces ODA.
The expectation of every newly assigned Green Beret is no different than a professional athlete reporting to pre-season training: be physically fit, competent, motivated, willing to learn, and display selfless devotion to the team and mission accomplishment. It's a right of passage to become an accepted and functional member of an ODA. Success is normally accomplished through repetitive training events, deployments, and combat operations involving physically and mentally demanding tasks, under extreme conditions, and in highly complex environments. This process yields ultimate trust amongst the members of the ODA. That trust is what enables the team to accomplish extraordinary things.
High standards ensure that not all who try will succeed. Those who do succeed become an eternal member of an elite brotherhood, similar to King Arthur's 12 Knights of the Round Table.
Lastly, Green Berets are an integral part of the U.S. Special Operation Forces (SOF) community. As a Special Forces officer in the SOF community, I am humbled and honored to have served alongside 10's of SOF NCOs. The SOF community is an NCO-dominated world; these men are nothing short of national treasures."
Roger Dail
After a stint in the Navy, Roger Dail joined the Army and became a Special Forces soldier, serving as a senior weapons sergeant and a senior medical sergeant. He is now the founder and CEO of Ragged Edge Solutions, providing advanced medical training to SOF units worldwide.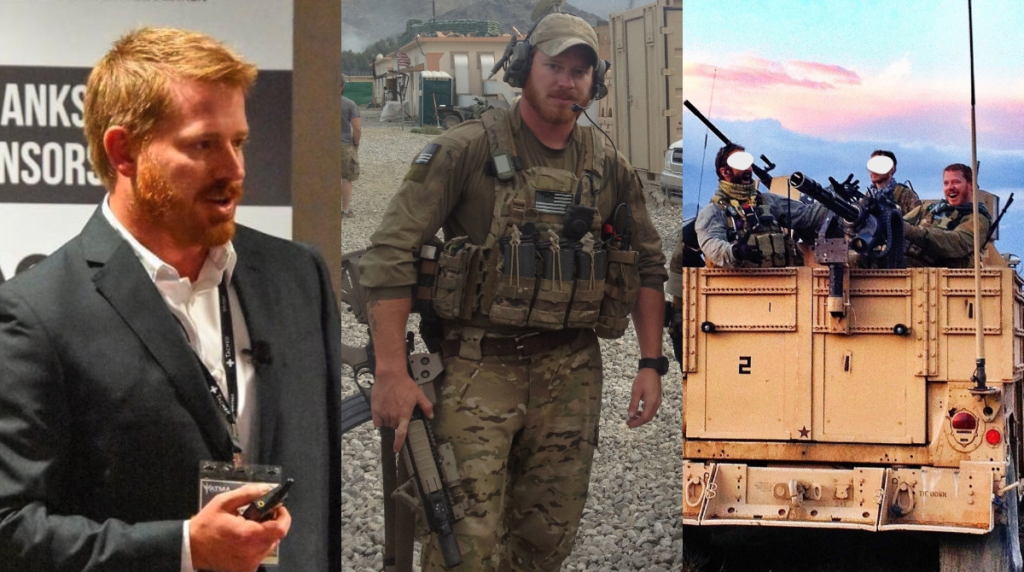 "To me, being a Green Beret means being the ultimate problem solver. The average age of a Green Beret is 31 years old. Typically, SF guys already have unique and interesting backgrounds filled with life experience from other ventures before they even go through selection. The SF training pipeline and following operational experiences further reinforce and integrate all of these capabilities. Even the design of a Special Forces team is intended to take advantage of each team member's "specialties" with a multitude of "sub-specialties." When you combine these factors, along with language capabilities, advanced skills training courses, and the cultural and social skills that are prioritized in SF, you end up with guys that are a jack of all trades and masters of finding and utilizing value in every available resource to solve problems. The ability to think outside the box, both creatively and critically, enables the Green Beret to visualize and implement multiple paths to a solution.
Special Forces teams are relied upon by the U.S. government to operate efficiently and professionally, while prioritizing and protecting U.S. interests in environments with very little structure, very little support, and with minimal guidance. Special Forces operators are often expected to do this on an individual level as well. This trust bestowed on SF operators to "go forth and do good things in the best way you see fit" is built on the foundation of problem solving ability, professionalism, and mature decision making.
This inherent planning and problem-solving ability of SF operators translates just as well on battlefields as it does in a boardroom or many other aspects of life, and I believe it's one of the key aspects that makes Special Forces "special.""
Travis Wilson
After two decades of service, Travis Wilson retired from Special Forces and now lives in Coronado, California. He is the owner of Alpha Elite Performance, a supplement nutrition company he started with the help of fellow Green Berets.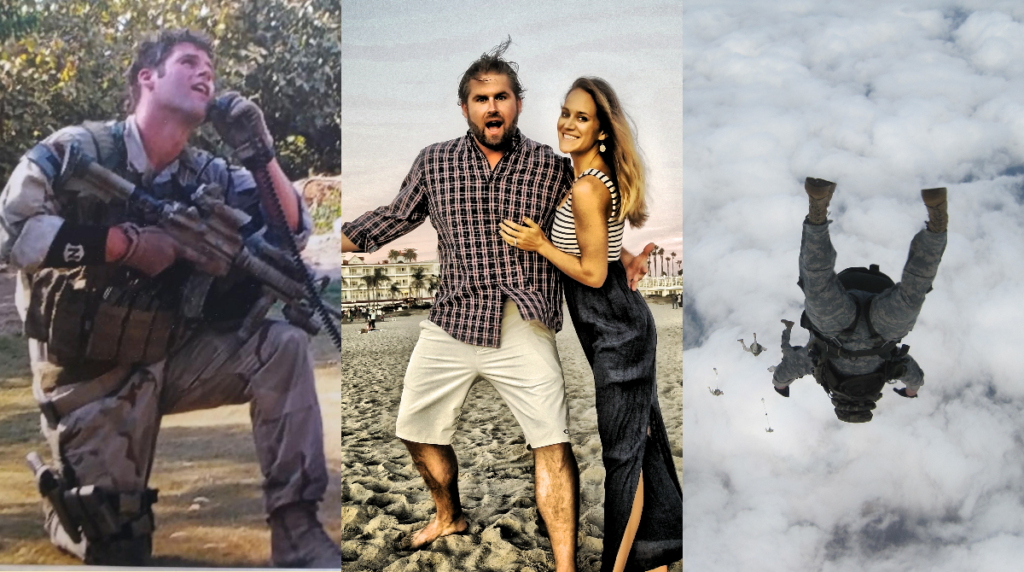 "In my 21-year career, I have never thought about what it meant to be a Green Beret. Since my childhood, my Air Force pararescue father would sing parts of "The Ballad of the Green Berets" to me. He would tell me stories of their heroic actions in Vietnam and missions where he would help extract teams from hot areas — not once did he mention anything about himself and his career. Still, joining the Army after a couple years of college and becoming a Green Beret was a no-brainer. It was something I knew I had to do. Something I now feel I was groomed for.
As a Green Beret I met many men, many heroes, and many superheroes that have gone on before us. All of which never bragged about being a SOF operator. None of them planned on being heroes — these men just did it. They did the job they were trained to do and they put 110 percent into it every day. They sacrificed for everyone else. They never questioned or wondered why, they just did — do or die. Selflessness, that is what it means to be a Green Beret. And you'll find 90 percent of SOF operators operate the same way every day. God bless our Special Operations Forces!"
George Hand IV
George Hand was an operator in the elite and storied Delta Force, and that path was paved during his time as a Green Beret. Since retirement, Hand has worked extensively in the fight against human trafficking.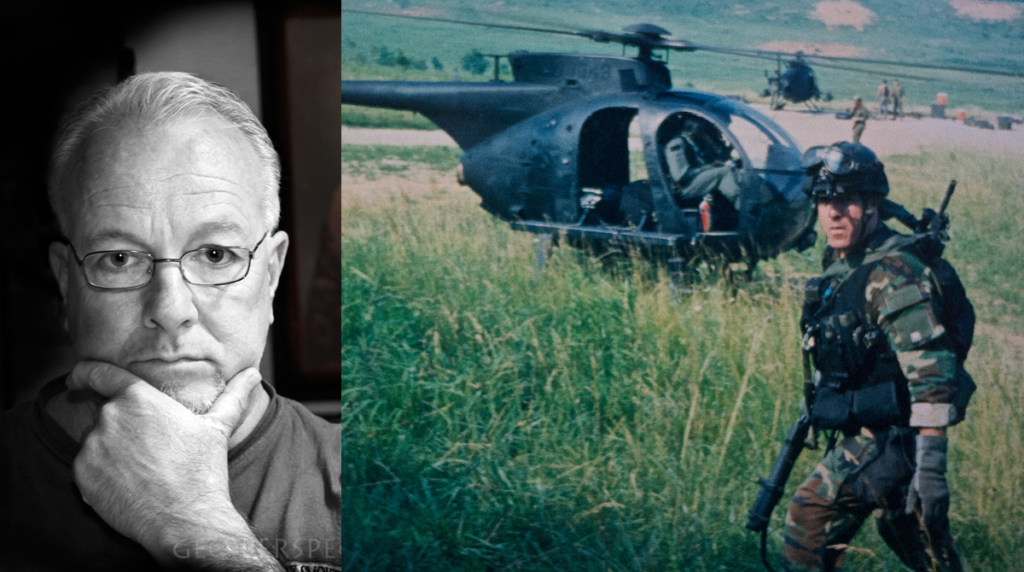 "For me being a Special Forces Operator means that I have put my life up as collateral for performing to the standards that I claim.
It means I can no longer subscribe to the notion that I can't achieve a desired outcome because nobody ever showed me how; I can and must figure things out on my own.
Being a Special Forces operator means that from this point on I have to expect to take the lead in every situation that requires personal risk of injury to mind or body.
I have to be ready to work and perform all the time, and I won't mind doing it.
By Almighty God and with honor, geo sends."