Whether or not the Ghost of Kyiv is real, the Grey Wolf was—and he died a hero of Ukraine.
Colonel Oleksandr Oksanchenko, a legendary Ukrainian Su-27 Flanker pilot known as the Grey Wolf, was killed in combat over his nation's capital of Kyiv on Friday night, Ukrainian officials have confirmed. Oksanchenko retired from active duty in 2018 but returned to the cockpit to defend his nation as Russia invaded on Wednesday.
According to Ukrainian statements, he was shot down and killed by a Russian S-400 air defense system while using his aircraft to try to lure Russian fighters away from Ukrainian forces. The S-400 Triumf is widely considered to be among the best air defense systems on the planet, similar in capability to America's own Patriot missile system.
Oleksandr "Grey Wolf" Oksanchenko was posthumously awarded the title of "Hero of Ukraine" by Ukrainian President Volodymyr Zelensky on Tuesday. According to his old unit, the 831st Guards Tactical Aviation Brigade from Myrhorod airbase, the globally respected pilot had more than 2,000 flight hours to his credit.
"Oksanchenko taught that skill and responsibility are synonyms. Convinced that our technology and professionalism of pilots is a heavy argument in the matter of country's security," read a post on the 831st Guards Facebook page (as translated by Google).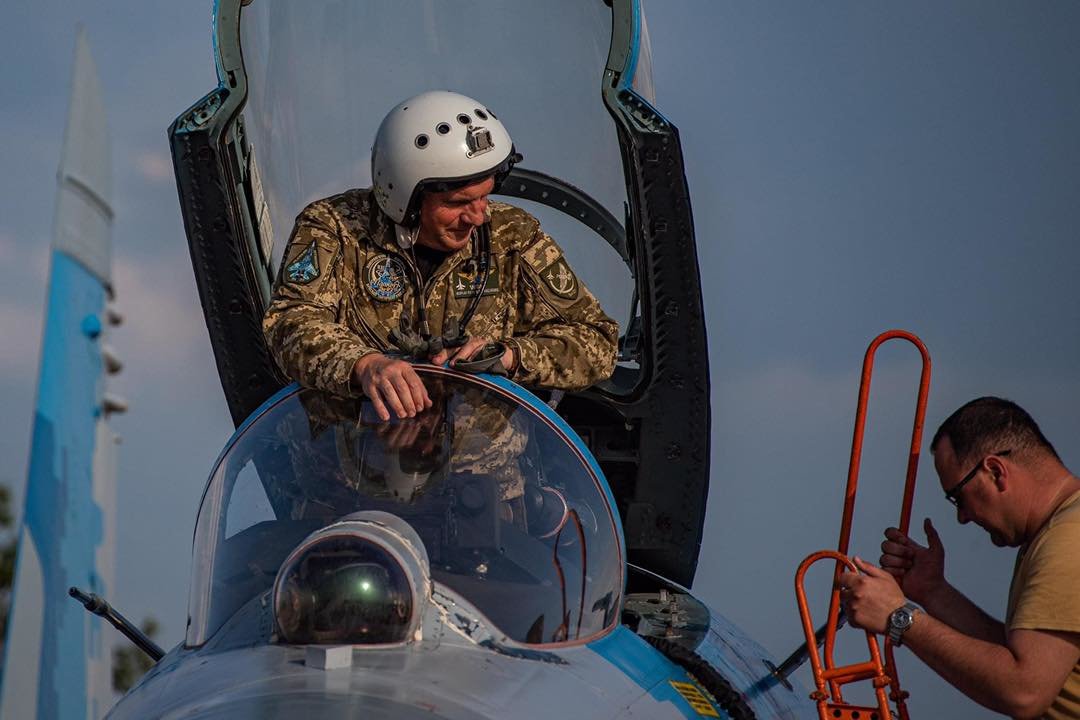 In 2017, Oksanchenko received the "As the Crow Flies" Trophy (FRIAT Trophy) for best overall flying demonstration at the Royal International Air Tattoo that year.
The online rumor mill has already started to wonder aloud if the "Grey Wolf" could have been the same man as the pilot now known online as the "Ghost of Kyiv," but while there's little evidence to suggest the Ghost is real, there's even less to substantiate the idea that Oksanchenko was this pilot of modern folklore.
The Ghost of Kyiv is a name that's been given to single Ukrainian MiG-29 pilot allegedly credited with downing at least six Russian fighters in a single day of combat. But as we've discussed before, there isn't any evidence to suggest that such a pilot even exists. If he or she does, however, the Grey Wolf and Ghost of Kyiv fly different aircraft—the ghost reportedly in a Fulcrum, and the Grey Wolf in a Flanker.
This article was originally published Mar. 1, 2022, on Sandboxx News. Follow Sandboxx News on Instagram.
Read Next: