The deaths of five law enforcement officers in Illinois, Maryland, North Carolina, and Puerto Rico close a grim year for cops nationwide.
Their deaths raise to 482 the number of officers killed in the line of duty in 2021. The leading cause of death was COVID-19, which claimed 323 cops, according to the Officer Down Memorial Page.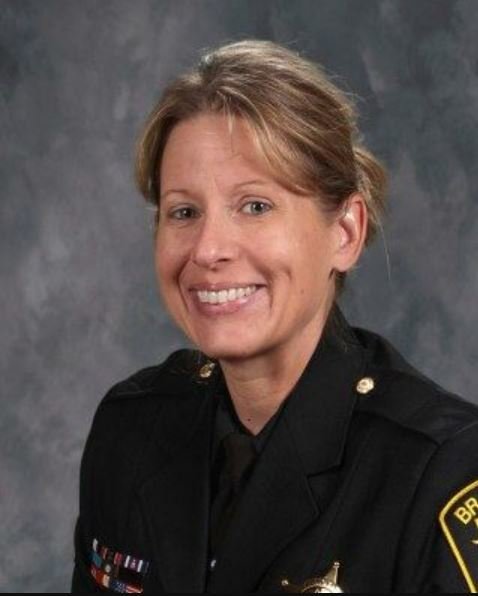 Sgt. Marlene Rittmanic
A 14-year veteran of the Bradley Police Department, Sgt. Marlene Rittmanic died from gunshot wounds following a Wednesday, Dec. 29, shooting at a Kankakee County Comfort Inn.
A manhunt began for a pair of suspects, 25-year-old Darius D. Sullivan of Bourbonnais, and Xandria A. Harris, 26, of Bradley. On Friday, the Illinois State Police Division of Criminal Investigation confirmed that Sullivan was detained and will be transported to Kankakee County. Harris remained at large.
Bradley Police officials trace the tragedy to a dispatch at 9:41 p.m. Wednesday to Rittmanic and Officer Tyler Bailey to investigate an unattended car parked at the motel. The vehicle seemed to have barking dogs inside it.
Gunfire erupted shortly after the officers made contact with two lodgers, believed to be Sullivan and Harris.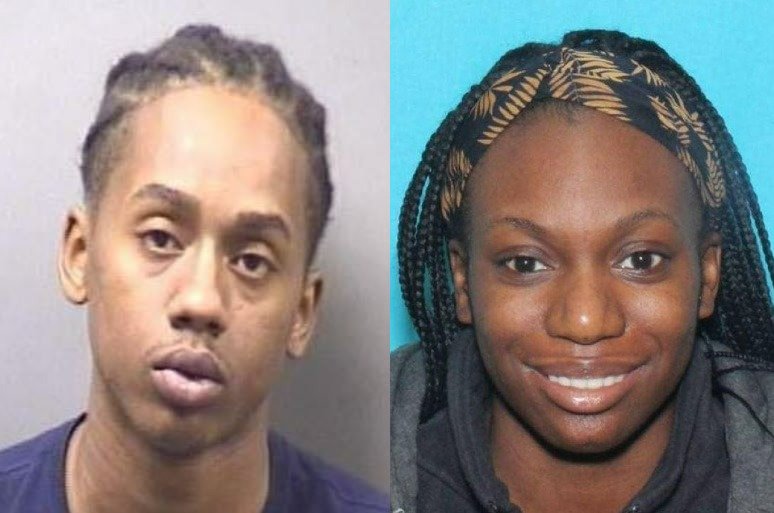 Both officers were transported to a nearby hospital. Rittmanic, 49, died. Bailey, 27, remains in critical condition.
"The senseless harm and killing of two more Illinois police officers bring great sorrow to our agency and to the family, friends, and brothers and sisters of the Bradley Police Department," said Illinois State Police Director Brendan F. Kelly in a prepared statement released Dec. 30. "The Illinois State Police will use every resource at its disposal to ensure the individuals responsible are brought to justice."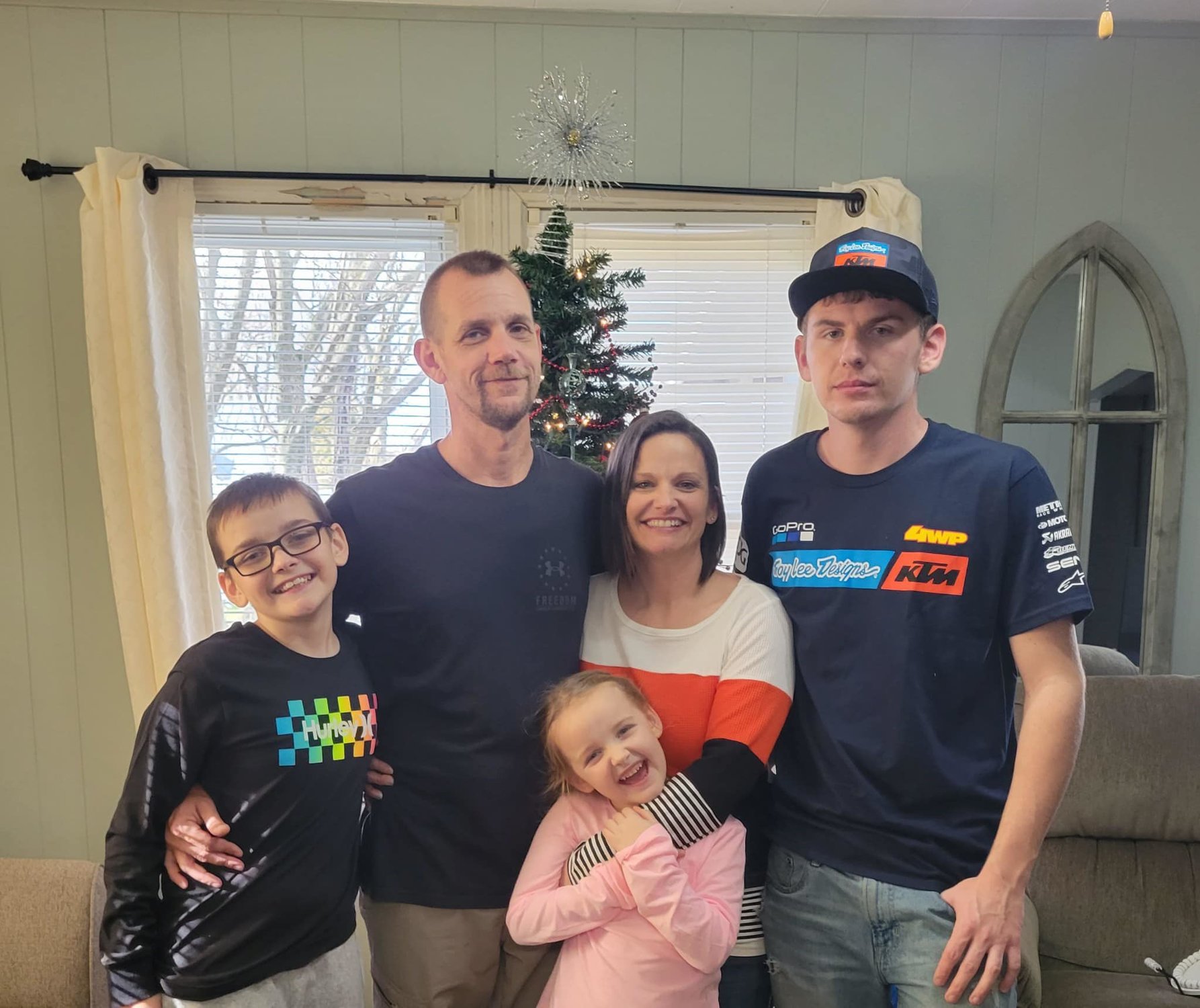 Deputy Sean Riley
Wayne County Sheriff's Deputy Sean Riley was shot to death at dawn on Dec. 29 near the White County village of Burnt Prairie, Illinois, and alleged gunman Ray Tate drove off with his police cruiser, according to the Illinois State Police.
Investigators say Riley was dispatched to assist a motorist on Interstate 64 at milepost 115. A fellow deputy later found Riley dead at the scene and his squad car missing. The cruiser was located, abandoned, just east of the shooting.
Authorities suspect Tate, 40, of Hopkinsville, Kentucky, escaped by hijacking a semi-trailer truck near where Riley's vehicle was later found and forcing the driver to transport him to a gas station in St. Peters, Missouri.
That triggered a spree of carjackings, robberies, and shootings in Missouri, before Tate allegedly backtracked to Illinois with a kidnapped hostage in another stolen vehicle. Illinois State Police troopers believe Tate invaded a house in rural Carlyle, taking the homeowner hostage, too.
At 1:42 p.m. on Dec. 29, Illinois State Police Special Weapons and Tactics operators raided the home and took Tate into custody. His two hostages were uninjured.
Tate is now incarcerated in the Clinton County Jail, charged with first-degree murder.
"On behalf of the Illinois State Police, I extend my heartfelt condolences to Wayne County Deputy Sean Riley's family, friends, and brothers and sisters at the Wayne County Sheriff's Office," said Kelly, the Illinois State Police director, in a prepared statement released Dec. 29. "Once again, the Illinois State Police has safely apprehended an alleged cop killer with exceptional professionalism, patience and persistence standing side by side with all Illinois law enforcement through another dark and difficult moment. Mercifully, this incident was concluded with no further harm to first responders, and this defendant will now face justice."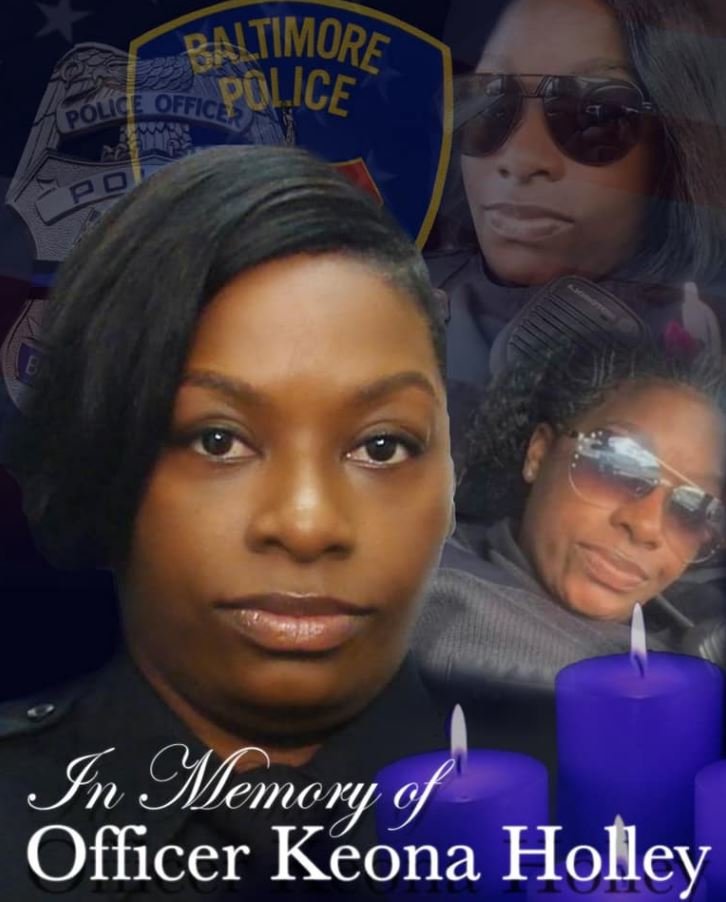 Officer Keona Holley
Baltimore Police Officer Keona Holley died Dec. 23, a week after being ambushed while seated in her patrol vehicle.
Shortly after the shooting, Baltimore Police Commissioner Michael Harrison and Mayor Brandon Scott told reporters the attack on Holley was a "cowardly, brazen act."
Detectives suspect two men — Elliot Knox, 31, and Travon Shaw, 32 — approached the squad car from the rear and opened fire. The vehicle was placed into drive and crashed a short distance from where Holley was shot.
It was the report of a car crash that brought officers to the scene, where they found Holley with multiple gunshot wounds.
Authorities suspect Knox and Shaw left the area and murdered a 38-year-old man, Justin Johnson, sitting in his car a few miles away.
Baltimore Police detectives arrested Knox and Shaw on Dec. 17. Six days later, Holley was taken off life support.
She was 39 years old.
The District Court of Maryland docket lists multiple charges for both Knox and Shaw, ranging from possession of a loaded handgun by a felon to attempted first-degree murder.
Sgt. José Ferrer-Pabón
Sgt. ​​José Ferrer-Pabón, 44, an agent assigned to the Puerto Rico Police Department's Stolen Vehicles Division, died on Christmas Eve while driving on his way back to his station in Aguadilla near the end of his shift.
A vehicle lost control at a "high rate of speed" and crashed into Ferrer-Pabón's cruiser, killing the agent and both occupants of the other vehicle.
"There are no words that can describe the pain that the loss of one of my police officers represents, our colleague José Ferrer Pabón, plate 35961, attached to Stolen Vehicles Division," Col. Antonio López of the Puerto Rico Police Department said in a Facebook post. "It has been a very tough year for my police. They have faced countless difficult events and yet they continue and fulfill their promise to protect and serve, conscious of the sacrifice that comes with our oath."
Officer Mia Goodwin
Mia Goodwin, 33, an officer with the University City Division of the Charlotte-Mecklenburg Police Department, died early Dec. 22, shortly after two trucks collided and crashed into multiple patrol vehicles at an accident site.
A six-year veteran of the police department, Goodwin had responded to a late Dec. 21 car accident on Interstate 85 at West W.T. Harris Boulevard, according to City of Charlotte officials. Traffic had been reduced to a single lane as police cruisers blocked off much of the highway so North Carolina Department of Transportation workers could clear debris from the roadway.
The two semi-trailer trucks that collided smashed into those squad cars at 3:39 a.m. on Dec. 22. Paramedics declared Goodwin dead at the scene nine minutes later.
Three other officers were transported to a nearby hospital, treated, and released that day.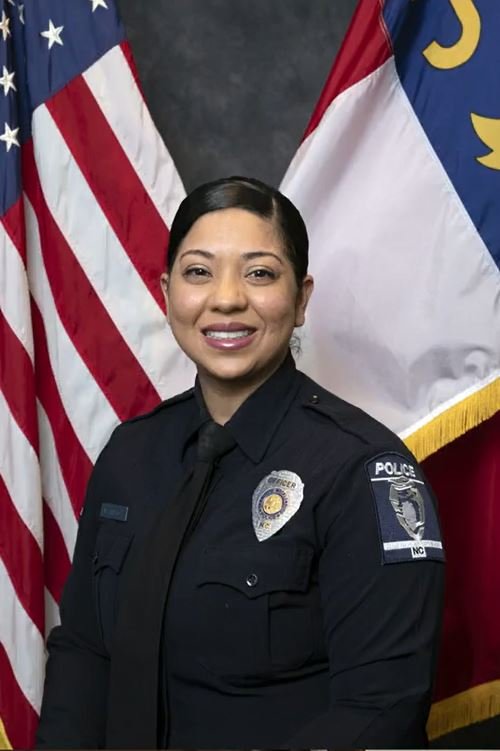 At a Wednesday memorial service for Goodwin, Charlotte-Mecklenburg Police Chief Johnny Jennings said it was difficult to find words to describe the pain her death has caused for her family, friends, and follow officers.
"I did a lot of praying to say that. Help me find the right words to say the right things to take away the pain," Jennings said.
Read Next: COVID-19 Kills Police, but Should There Be a Vaccine Mandate for Officers?