Three soldiers are accused of operating a gun-running scheme out of Kentucky's Fort Campbell Army base and trafficking weapons to Chicago gang members, according to newly unsealed court documents. The operation started to unravel after guns found at multiple shooting scenes in Chicago were traced to purchases in Kentucky and Tennessee.
Soldiers Brandon Miller, Jarius Brunson, and Demarcus Adams were already facing federal charges for allegedly violating federal firearms laws under a 2021 indictment, but on Friday, April 1, prosecutors announced a new 21-count indictment that charged nine additional defendants and painted a more detailed picture of the soldiers' alleged illegal activity.
Court documents claim Miller recruited his two fellow soldiers to act as straw purchasers, illegally buying firearms to sell to members of Chicago's South Side Pocket Town faction of the Gangster Disciples. Between December 2020 and April 2021, the defendants sold more than 90 guns to gang members, according to federal authorities.
All nine newly-indicted defendants are alleged members of the Pocket Town faction, and Miller is also believed to be associated with the gang. Two other men accused of being involved in the operation died as a result of gang violence before charges were filed, federal authorities said.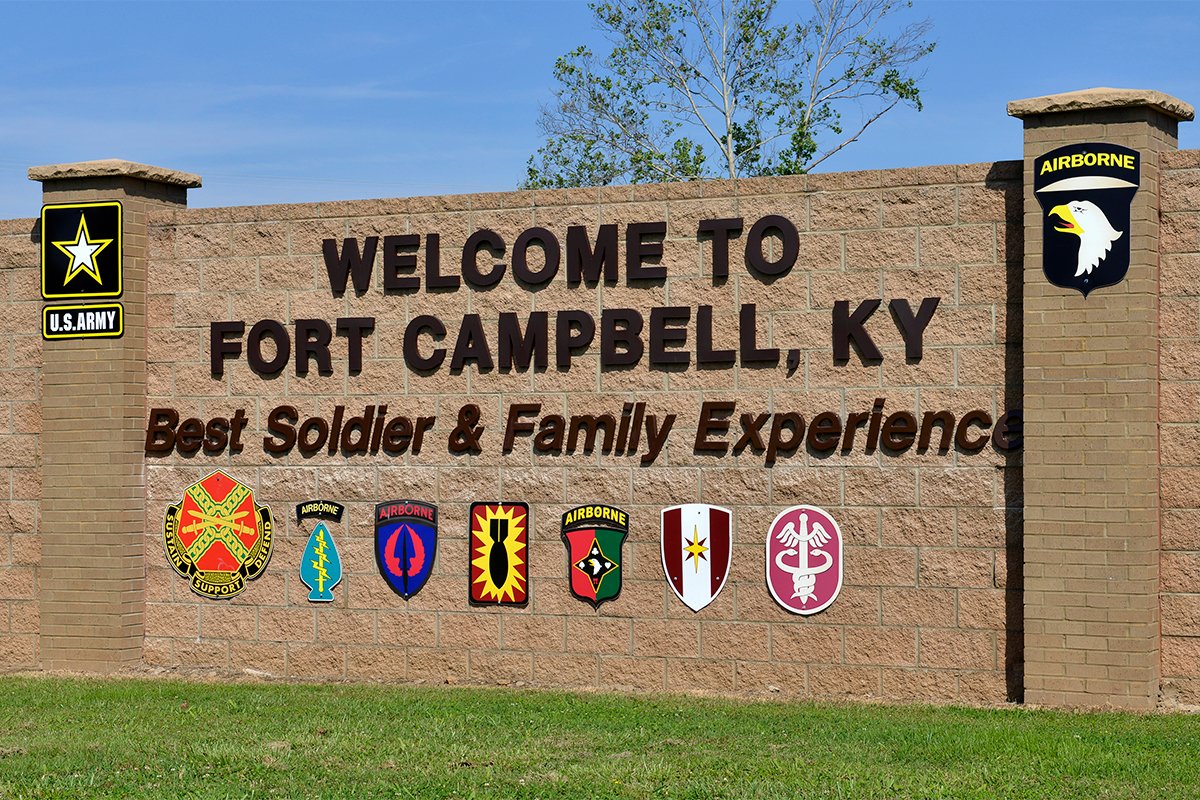 Miller regularly communicated with his "associates" in Chicago, sending them photos of firearms with prices, and using a Cash App account with the username "$bigarsenal" to receive payment, prosecutors said. Miller also had 1,000 rounds of 9 mm ammunition for sale at one point, prosecutors said.
Many of the alleged deals were chronicled in text messages included in the indictment. In January 2021, Miller allegedly bragged to another defendant about the number of guns he had sold the gang members.
"That's what's up!" the other man allegedly replied. "I hope they use em to protect themselves and each other and not just show off for videos. I'm tired of all the death."
And in April 2021, Miller sent one of the defendants a text message indicating he did not "wan[n]a hear about no mo funerals," investigators said.
In the weeks before that text message was sent, guns trafficked by the soldiers were used in at least two deadly shootings, investigators said.
Eight people were shot, one fatally, at a party March 26, 2021, in Chicago. Bureau of Alcohol, Tobacco, Firearms and Explosives agents later traced five guns found at the scene to purchases made by the soldiers at gun stores in Kentucky and Tennessee, sparking the investigation.
Officials have also tied the Fort Campbell soldiers to a .40-caliber Glock used to kill a rival gang member at a barbershop in January 2021, ABC 7 reported. And investigators have accused the soldiers of selling a third gun that was used in an unspecified March 11, 2021, shooting. Seven different shootings were carried out in Chicago that day.
"There is no hiding place for those who flood our communities with illegal guns," US Attorney General Merrick B. Garland said Friday in a press conference. "If you illegally traffic guns … we will find you."
The 12 defendants face numerous charges, including transferring a firearm to an out-of-state resident; making false statements during the purchase of a firearm; conspiracy; and money laundering.
The most serious charges carry prison sentences of up to 20 years.
Read Next: