A unique environment exists within the walls of the Gwinnett County Jail in Lawrenceville, Georgia. Mutual respect between the deputies and inmates is a real thing, and it was on display Tuesday when Deputy Warren Hobbs fell ill while supervising the inmates in his cell block.
Hobbs was seated in a chair when he appeared to experience some sort of medical emergency. The inmates in his cell block noticed his ill appearance and watched as he slowly lost consciousness, falling to the floor and splitting open his head. Several inmates pounded on their doors with their fists and feet in an attempt to get help for Hobbs.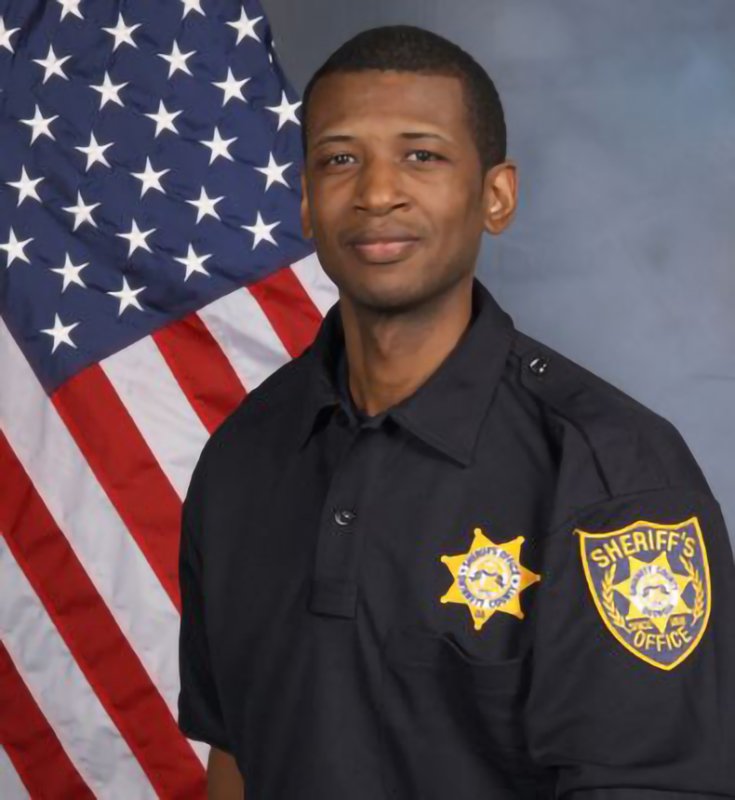 Three of the inmates, Terry Loveless, Walter Whitehead, and Mitchell Smalls tried everything they could to get out of their cells to aid the fallen deputy.
"Deputy Hobbs told me that he could hear what sounded like pounding drums and inmates chanting his name, and just saying over and over 'deputy deputy deputy Hobbs deputy,' and he immediately thought an inmate was suffering a medical emergency and needed his help," Deputy Shannon Volkodav says. Hobbs mustered the strength to get back up and hit the release button on the cells with the intention of coming to the aid of the prisoners, not knowing that he was the reason they were worried.
Volkodav conducted a video interview with the inmates, which she emailed to Coffee or Die.
"For me, as a black man, I know there's a lot of scrutiny on police officers and stuff like that," Smalls said. "I couldn't imagine this world without police. I have great respect for law enforcement and the job that they do; for me, I had to save the man. I couldn't just watch the man die."
Whitehead said that Hobbs has always showed respect for the inmates, and every inmate in their cell block respects him in return. When it came to seeing Hobbs in bad shape, "I couldn't see him just laid in that chair, passed out," he said. "I wanted to do everything I could to get out ourselves to run [to] his aid, and [I] know that he would do the same for us. I'm just glad he's doing well, and I respect the police officers here. I needed to get out of that cell to help."
"The RTs and the regular deputies, they come running, and when you see them running down the hall, you'd think they're running for their life, and they're actually running to save a life," said Loveless. "We didn't do anything for Deputy Hobbs that he would not have did for us, and there's not a doubt in my mind. He's a wonderful man, a good officer, and we're thankful for him and we can't wait for him to get back to work."
The US is in the midst of widespread civil unrest over accusations of police brutality, racial profiling, and an overall distrust of law enforcement since the in-custody death of George Floyd. Volkodav said that with all the stereotypes about law enforcement officers and inmates, it's powerful to hear about them coming together like this to help one another.
"This story beautifully illustrates that anyone is capable of greatness, and that heroes can wear many different uniforms," she said. "These inmates have defied all the stereotypes about law enforcement and about people who are incarcerated."