A memorial to those who served in the Global War on Terror got one step closer to being built after lawmakers passed the National Defense Authorization Act Thursday, Sept. 23, in the House of Representatives.
Gold Star families have spent years advocating for the creation of a memorial on the National Mall in Washington, DC. In 2017, then-President Donald Trump signed legislation authorizing the Global War on Terrorism Memorial Foundation to build a commemorative work on federal land using private funds, but it did not specify an exact location, something that's been a sticking point ever since.
In a 2003 amendment to the Commemorative Works Act, Congress declared the cross-axis extending from the Capitol to the Lincoln Memorial and from the White House to the Thomas Jefferson Memorial a finished work of art, prohibiting new memorials from being erected there. Lawmakers seeking an exception for the GWOT memorial introduced a bill to determine a site for the monument in 2019, but it didn't gain traction. It was reintroduced in 2020 and again this year, but despite overwhelming bipartisan support, the effort stalled again, pending a House Committee on Natural Resources hearing on the memorial's location, Army veteran and GWOT Memorial Foundation president and CEO Marina Jackman told Coffee or Die Magazine earlier in September.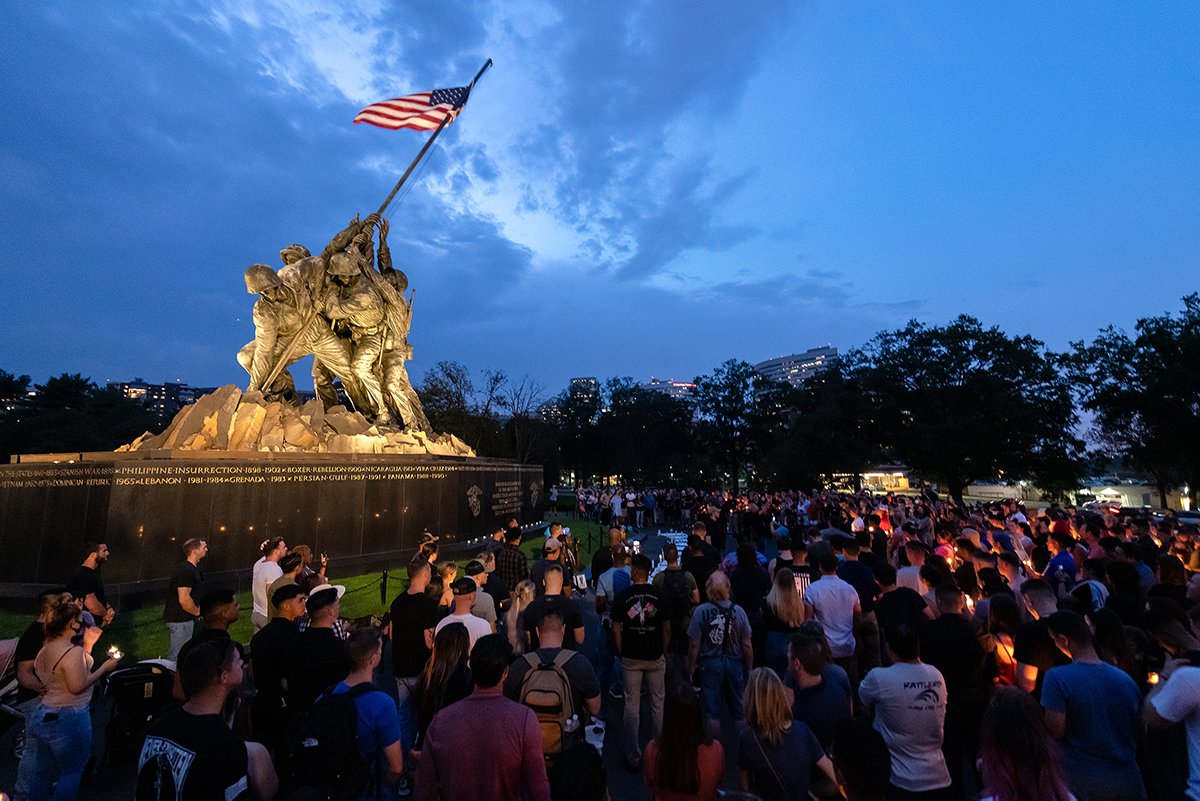 Democratic Rep. Jason Crow of Colorado sponsored the most recent GWOT Memorial Location Act. This week, he offered it as an amendment to the National Defense Authorization Act. House lawmakers passed the $768 billion NDAA Thursday night by a vote of 316 to 113.
Advocates for the memorial call its inclusion a win, especially in light of the recent withdrawal from Afghanistan.
"Our warfighters and their families deserve a place to truly begin the healing process, a place of both honor and reflection," Jackman said in a statement.
GWOT Memorial Foundation members said they were eager to work with the National Park Service to find a space for the memorial within the Reserve.
In the Senate, Republican Joni Ernst of Iowa took the floor Monday and asked for unanimous consent to pass her version of the GWOT Memorial Location Act. However, Sen. Joe Manchin, the West Virginia Democrat, objected, arguing that constructing the memorial on the National Mall would "reopen the fight" to erect other monuments there too, CNN reported. If the Senate fails to take up Ernst's bill, the NDAA may be the GWOT memorial's best bet.
The Senate must consider a version of the defense spending bill approved by its Armed Services Committee in July. Assuming it passes, a conference of both chambers will reconcile differences before lawmakers vote on a final package to send to President Joe Biden.
Read Next: