Ed Hafer has been the facilities supervisor at Black Rifle Coffee Company since the first day they opened for business. But it wasn't a tough job to score — his son, Evan, is the company's founder and CEO.
"My dad is one of the hardest working men I've ever been around," said Evan Hafer. "He's a throwback to a different generation and their work ethic."
Ed was a maintenance supervisor in the logging industry for most of his career. "My dad always reinforced these sets of priorities, of being a craftsman and doing things with a sense of pride in your work and understanding the details of it," Evan said.
Evan put that sense of craftsmanship to use by creating Black Rifle Coffee. His love of coffee may have been influenced by seeing his dad's morning brew as a kid. "There was coffee in my office all the time. I worked a vast amount of hours, and coffee was my dietary supplement," said Ed. "But it wasn't coffee as he knows coffee. It was black hot water, basically."
Ed and Evan have always been close. "Evan and I grew up together," Ed said. "That's the easiest way to put that."
Their closest bonds were forged in nature. "My dad and I," said Evan, "spent time on what's called the North Fork of the Clearwater River in Idaho. It's a very, very special place, I think, for my family, and especially my dad and I."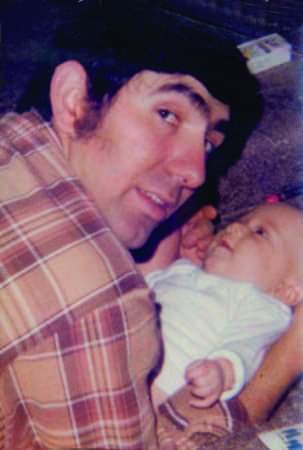 Ed reminisced fondly about his time hunting and fishing with Evan. "We went way down to the bottom of a crick, hunting and more or less just chatting, and Evan was — I doubt if he was 10 years old … It started getting dark and my brother and I said, 'OK, Evan, you've gotta take us out of here.' And he did! Which kinda surprised us that he actually at that age was that observant."
Ed continued, "The mischief he got into, I tried to get him out of. He wasn't easy."
Evan has not lost his mischievous streak, and Ed has borne the brunt of it. When considering stories to tell about his father, one jumped to mind: "He didn't know I was home one time, I came home from a trip. I surprised him, and I was mowing his lawn naked, which was pretty interesting for him."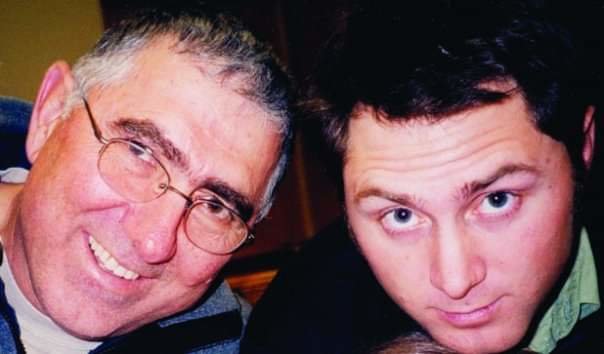 There have been even bigger pranks than that one. "I've historically done a lot of practical jokes against him," Evan said. "I was on a roll a few years ago, I would get him on a regular basis.
"One afternoon I was going up to his house, and he was painting his shed. I saw this giant bull snake stretched across the road, and I had an Igloo cooler and a snow shovel in the back of my Jeep. I shooed this bull snake into this cooler, drove up to his house … I was like, 'Ah man, I stopped off and got you a sandwich, I know you're working hard up here.'
"And he climbs down off the ladder, he's so proud, he's like, 'Ah, you know what man, I can't … dang, you know, you're a good son.' And I was like, 'Yeah, you're gonna love that sandwich. Gonna love it.' And he opened up the cooler and jumped, I don't know, 10 feet in the air. He jumped a considerable amount of distance. He said some pretty pronounced things toward me at that point, but that was a good one."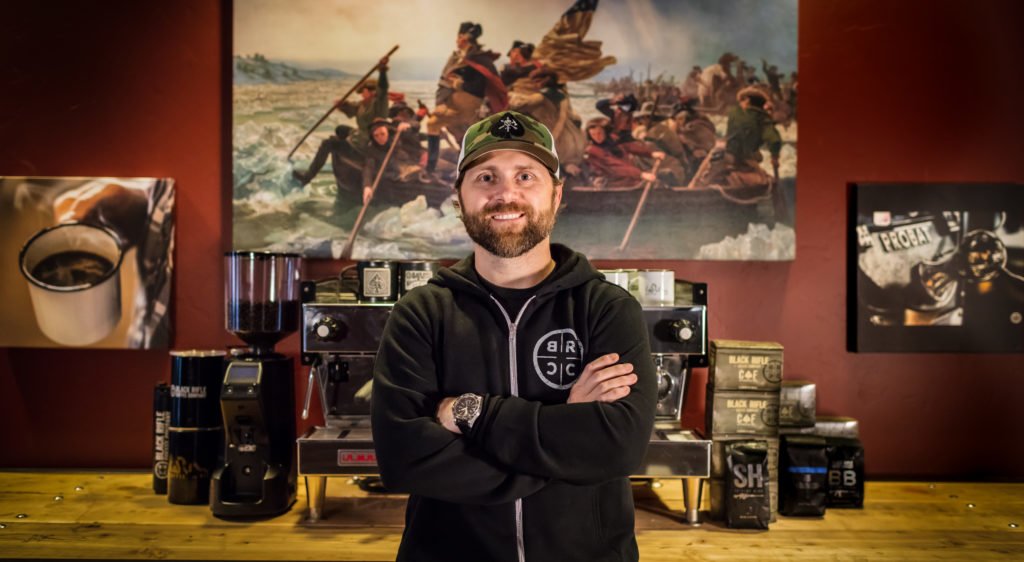 Snakes notwithstanding, Ed has indeed always been proud of his son. He was moved to tears when he tried to describe how Evan has set his priorities. "He said, 'I don't want to be a millionaire. I want my people to have a fun place to work and provide for their families.'" In Ed's mind, Evan sees his employees as "the reason he stays up at night and doesn't sleep."
Evan is just as proud to have his dad on the Black Rifle team. "My dad is the constant reminder to people to work hard, because he's 70 years old and will outwork 90 percent of the people at Black Rifle," he said.
"I think I've fired him probably 20 times now," Evan joked. "He just seems to keep showing up. Which is fortunate because we do need him."