Federal agents last week arrested two more men accused of tangling with cops during the Jan. 6 riot on Capitol Hill. Prosecutors say James Haffner, 53, of Sturgis, South Dakota, sprayed some sort of aerosol substance in the face of a police officer, the most serious of the four charges he faces; Ronald Loehrke, 30, of Gainesville, Georgia, was hit with civil disorder and other lower charges.
According to the Justice Department, Haffner, Loehrke, and more than 200 other protesters have been charged with assaulting or impeding law enforcement. That's a little under a third of the 675 people arrested so far in connection with the breach of the Capitol.
In April, Capitol Police union Chairman Gus Papathanasiou estimated that at least 140 US Capitol Police and Metropolitan Police Department officers were injured during what he termed the Jan. 6 "insurrection."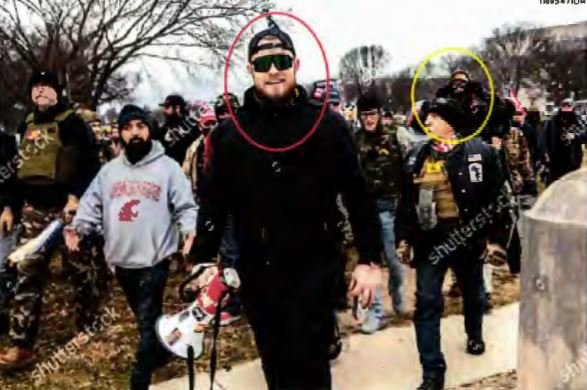 Both Haffner and Loehrke originally were from Seattle and have been charged together.
According to his FBI arrest warrant, Loehrke was tied to Ethan Nordean, a reputed organizer for the neo-fascist Proud Boys group. FBI agents say Loehrke and Haffner both marched behind Nordean along Constitution Avenue Northwest while the crowd chanted, "Fuck Antifa!" and "Whose streets? Our streets!"
By 1 p.m. on Jan. 6, the crowd had become a mob, sweeping past a small number of US Capitol Police manning waist-high metal barriers near First Street on the Capitol grounds. Federal prosecutors say Haffner and Loehrke joined a group that continued surging past the fencing to a second line of Capitol Police near the West Plaza, and after toppling those barriers they allegedly kept going.
Agents say Haffner and Loehrke were on the front line squaring off with US Capitol Police in riot gear. Loehrke allegedly yelled, "Don't back down, patriots! The whole fucking world is watching. Stand the fuck up today!"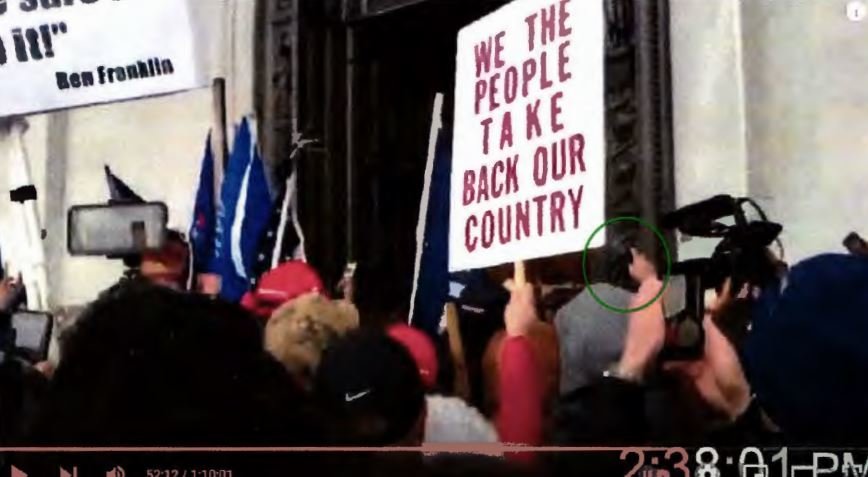 He and Haffner then allegedly moved east, with the mob, toward the Capitol's East Plaza, where they allegedly helped dismantle more police barricades. Loehrke allegedly was recorded yelling, "Let's go! Get in there!" before both men moved to the building's Columbus Doors. It was there that Haffner allegedly "raised up his hand and sprayed an aerosol substance" at a US Capitol Police officer trying to guard the doors, according to the criminal complaint.
Barred by US Magistrate Judge Linda T. Walker in Atlanta from keeping a firearm or ammunition, Loehrke was released Friday from federal custody after posting a $10,000 bond.
US Magistrate Judge Daneta Wollmann in Rapid City, South Dakota, freed Haffner on Dec. 1. Haffner also is blocked from access to firearms or ammunition.
Criminal defense attorneys representing both defendants did not return messages from Coffee or Die Magazine seeking comment.
Read Next: FBI: New York Men 'Bum-Rushed' Cops During Capitol Hill Riot