A newly minted West Point graduate, Alix Idrache was not expecting May 24, 2016, to be a particularly exceptional day. "I was having a regular day. I just graduated, I'm really happy," he said. But then he logged on to his Facebook account — "I had HUNDREDS of friend requests. I was like, 'Who are these people? I don't know that many people. What's going on?'" He had a huge list of notifications that he had been tagged in a picture. "I'm like, 'Yo, what's happening?'"
Idrache had gone viral. West Point's Facebook page posted a photograph of him at the previous weekend's graduation, tears streaming down his face. "I asked my younger sister, and she said, 'All I know is that this one news outlet in the Haitian diaspora here was asking to talk to you,'" he said.
Idrache was born and raised in Haiti, and his parents sent him to a Catholic school that would later help him succeed at West Point. "My school had really straight discipline," he said. "We walked in lines and you had to be one arm's length behind the guy in front of you. You wore a uniform, you stand and salute the flag. So I think all this upbringing involuntarily pointed me towards it."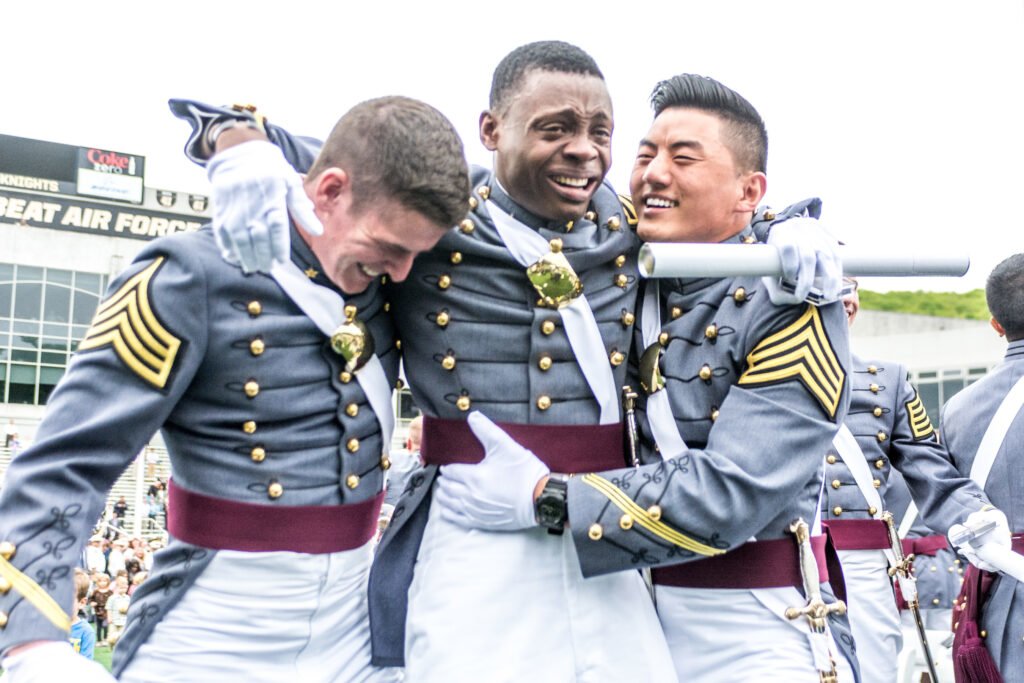 His father was a tailor, and his mother was originally a street merchant but later opened a restaurant out of their home. "My dad was really pro-education. As long as I can remember he always harped on this thing: that you can forge your place anywhere in this world if you're educated enough," Idrache said. "They made a lot of sacrifices to send my sisters and I to really good schools."
But his father always hoped to bring his children to the United States. "The United States is still seen in many parts of the world as the land of opportunity," Idrache said. "My father's dad sold his land and cattle to buy a visa, and he eventually brought my dad here because if you come to the United States, you can sponsor." So his father came in 2003, got his green card, worked for four years, got his citizenship, and sponsored his son and daughter to come.
Idrache arrived in the summer of 2009, three days before his 18th birthday. He had graduated from high school early and started college in Haiti studying network security, but needed to begin again from scratch in Maryland. Also, because he registered for selective service on his 18th birthday, he began receiving mail from military recruiters. He joined the Maryland National Guard and served from 2010 until 2012.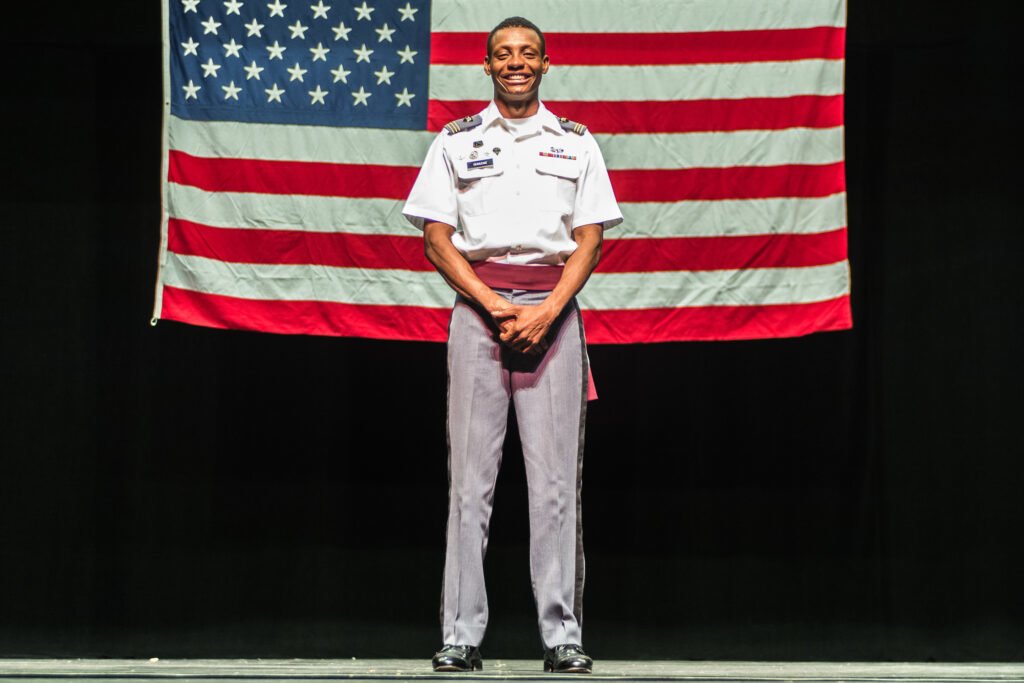 Because of the way Idrache immigrated to the country, he was able to gain citizenship with a simple affidavit — "It's a really expensive piece of paper," Idrache explained. But thousands of immigrants every year join the military because of the possibility of citizenship. Around 25,000 immigrants were on active duty, according to the most recent Department of Defense data in 2012, with the largest percentage coming from Latin America and the Caribbean. An executive order in 2002 declared that immigrants in the armed forces were eligible for expedited citizenship, and between 2001 and 2018, nearly 130,000 noncitizen service members were naturalized.
Idrache's younger sister was the one who alerted him to the existence of the US Military Academy in West Point, New York, after recruiters presented at her high school. She gave him the promotional materials she had received for the school. "It was a sticker for the Black Knights, the football team," Idrache said, "and on the back was how to apply to the academy. I literally applied that day."
Having known nothing about the school beforehand, he was impressed by the pedigree of its alumni. "I looked it up, I just Googled it," he said. "The faces that came up were shocking, people I used to see in history books. I thought, if all these people went to the same school, there's got to be something about this school. I put all my eggs in that basket. And it paid off."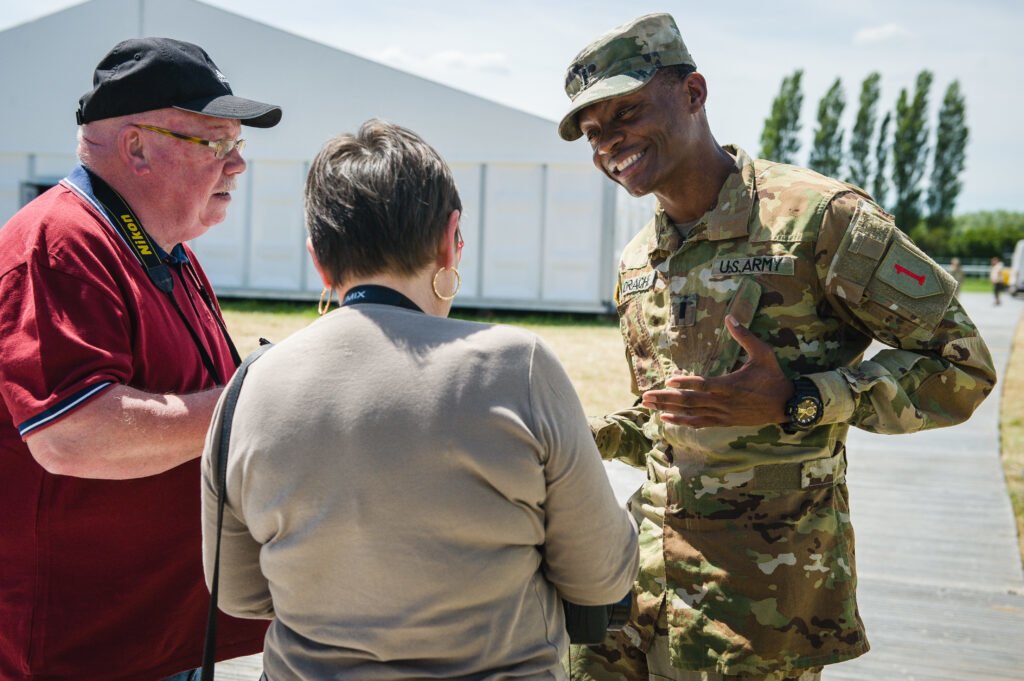 After his emotional outpouring at graduation gained him a national internet profile, he initially decided to make a statement. "Still elated in my post-graduation frenzy, I said, 'Huh, maybe I should say something from the heart,'" said Idrache. "I talked about the first female Rangers and all these people that were just cultural trendsetters that went to the academy. I was just so happy to be standing there because all these people were students there. And that was it."
What he thought would be a simple expression of emotion and admiration backfired. "That comment got taken and got blasted out of proportion. My phone wouldn't stop ringing."
People took what he said and flooded the Facebook page with responses. "I started seeing some off-color comments, really weird — one guy called me a communist because I had a quote from Nelson Mandela on my page," Idrache remembered. So he decided that he had said his piece and stopped engaging. He had no desire to be a public personality.
"I just stepped away from it and just disappeared," he said. "I deleted all social media accounts. I just wanted the narrative to be about Haitian immigrants, not Alix."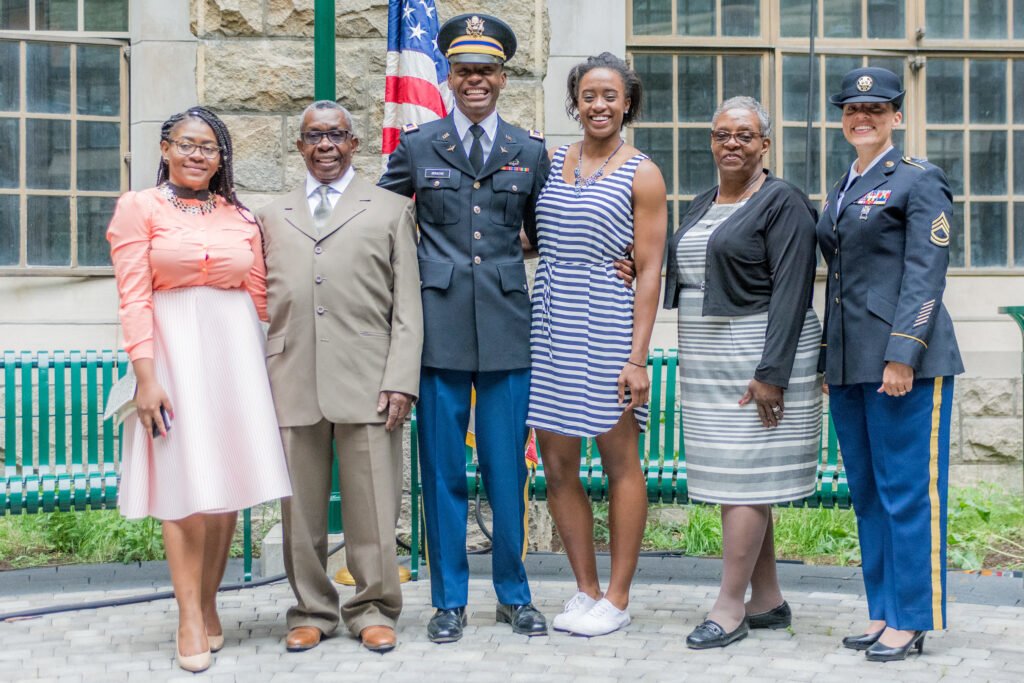 It was easy for Idrache to move forward from internet infamy — he had a military career to think about. And, as he said, "I was being an adult for the first time. I had to figure out what to buy for a house."
Idrache also became a pilot. "I fly the most versatile aircraft in the Army inventory," he said proudly. "I fly a Black Hawk." He was in Germany for the anniversary of D-Day and flew at Omaha Beach.
He was recently chosen to attend Marine Expeditionary Warfare School, which he had been aspiring to since he was in flight school. "I don't like being comfortable at all," Idrache said. Currently a platoon leader in a command control unit, his nature is not to sit on his laurels. "I think growth and discomfort go hand in hand. So I just try to put myself in the most uncomfortable situations and meet the challenge. I use the analogy of the snake shedding its skin all the time to my soldiers to explain that you can't stay in the same shell and expect to grow."
But in the end he credits his success to his childhood in Haiti and the example his parents set. "To be honest, I just wanted to do my father proud," he said. When he graduated from West Point, he received an award for having the highest GPA in the physics department. "I gave it to my dad and told him, 'I got this for you. For all the days of waking me up at 5 in the morning, studying, carrying me on your shoulders. This is payback. This is just to thank you.'"