Super fans of the first-person shooter video game franchise Halo might be disappointed to hear the new television series from Paramount+ deviates from the plot of the games, but while some viewers are frowning at the unexpected changes, initial reviews suggest the fresh take is a good thing.
First launched in 2001, Halo: Combat Evolved made a splash with its futuristic take on warfare. The Xbox game picked up where GoldenEye 007 and Doom left off and forever raised the bar for first-person shooters.
Despite the game's lasting popularity, the showrunners opted to distance the Halo series from the game's storyline, and more than half of critics with early access rated the new Paramount+ series as "fresh" on Rotten Tomatoes, though the overall rating stands at an unimpressive 61%.
"Halo has always taken the approach of emphasizing a unified, cross-media shared universe. However, Halo's live-action series breaks tradition by establishing its own continuity separate from that of the games and their various tie-ins. Even after one episode, it's clear that approach was the right call," IGN's Jesse Schedeen reported.
The series most notably breaks away from the video games in its depiction of Master Chief, played by Pablo Schreiber. The Spartan soldier of the United Nations Space Command never removes his helmet in the games, but like The Mandalorian, Halo opted to free its top-billed actor from his mask and helmet, allowing him to act unobstructed. The series also blurs the lines of good and evil, unlike the game, which pits the human race against an alien race of religious fanatics.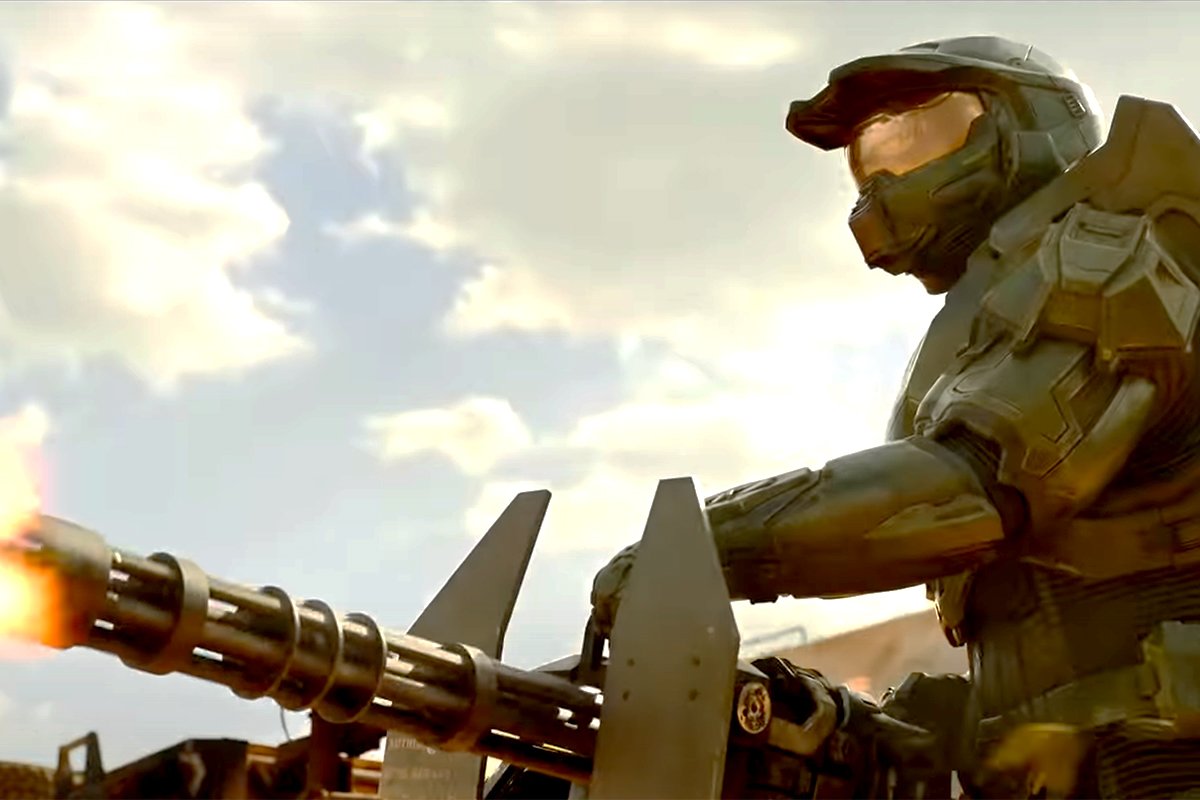 "But the show is faithful where it makes sense. Its action sequences are kinetic and incredibly visceral — ultra violent even. Legs are blown off, bodies are ripped in half. Early in the first episode an alien mercilessly murders a group of small children cowering in a hidden bunker," CNET's Mark Serrels wrote. "Halo is at its best when it pushes back. Dedicated fans may resent some of its braver choices, but it's undoubtedly for the best."
The fact that the United States found itself in a war against terrorists fueled by a warped religious interpretation the month before the game's release likely helped its immediate popularity, but seeing as the new series arrives just seven months after that same war ended, when many Americans don't view prolonged conflict with the same black-and-white lens as they did following 9/11, the shift to a more morally ambiguous plot might contribute to positive impressions. Halo will be available for streaming March 24 on Paramount+.
Read Next: How Video Game Footage Is Being Used in the Propaganda Wars