If you're looking for a new delicious way to cook the other white meat, you need to try this simple and savory recipe for ham steak and eggs that uses a delicious rub mixed with Black Rifle Coffee.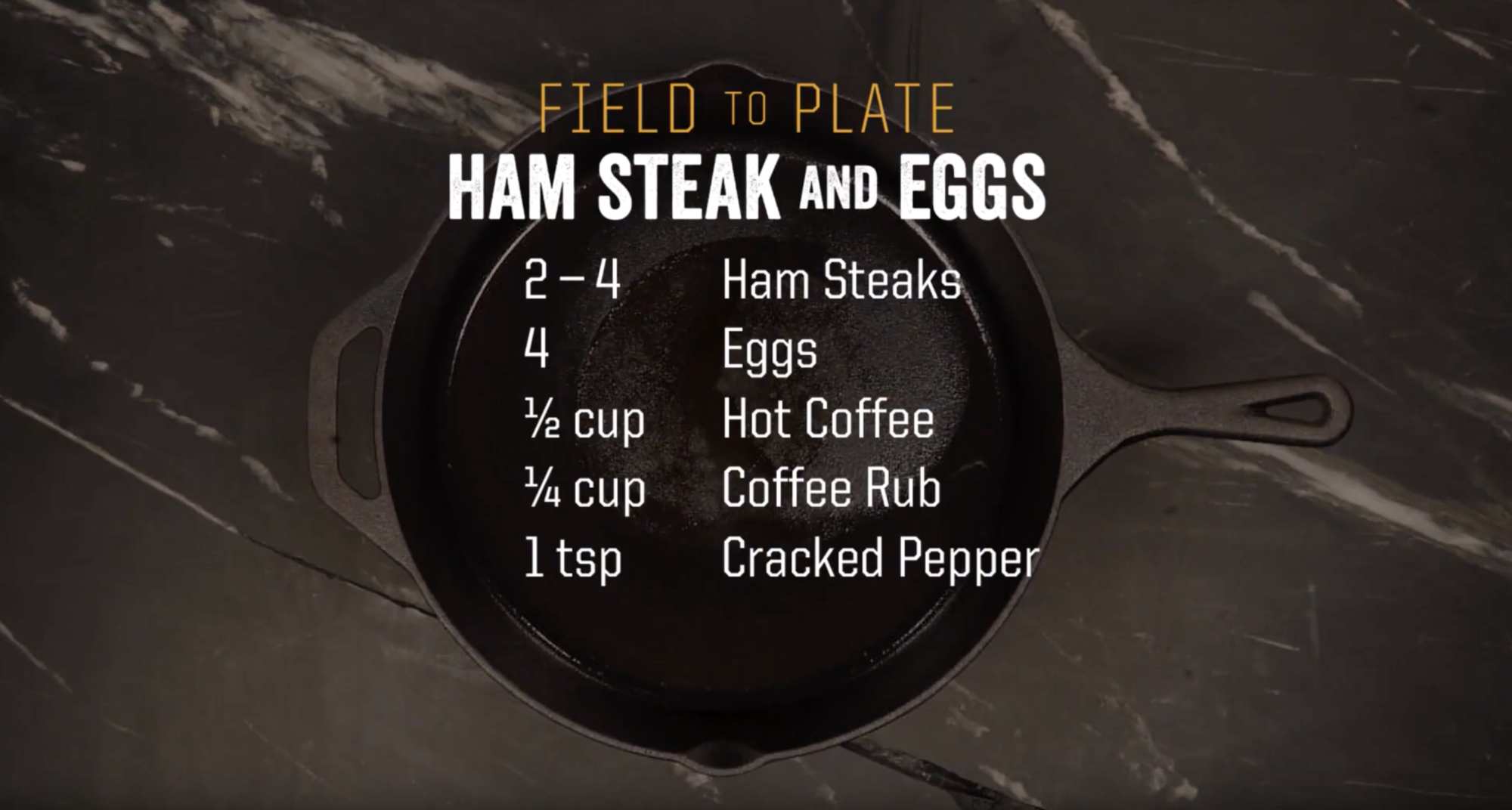 Break out your cast iron skillet (while you're at it, just throw away those B.S. nonstick pans you have in your cabinets) and toss on your fresh ham steaks. You can tell by the sizzle that you're doing it right.
Add a handful of dry coffee rub to the top of the steak. This blend of coffee and spices adds complex flavors to the meat. Cook for three to five minutes and then flip it over. Season the other side, too — and be generous. Apply the "P for Plenty" principle when it comes to the rub.
Once you've removed the steak from the skillet, it's time to wake up your palate with some red-eye gravy. Use that same skillet, pour in a half cup of brewed coffee and some cracked pepper, and get it boiling hot.
Meanwhile, fry up your eggs. Cook them over medium, with the yolks still a little runny. Slide them onto the steak and pour on the gravy. The steak should be tender, so go to town and tuck in. And if the rub and the gravy aren't enough flavor for you (how could they be?), pair it with a steaming cup of America's coffee.