Multiple airlines have canceled flights into Israel's largest international airport amid the threat of rocket attacks by the militant group Hamas.
The escalating violence prompted Israeli air traffic officials on Thursday to shut down incoming flights into Ben-Gurion International Airport, which is located about 12 miles southeast of Tel Aviv and 28 miles northwest of Jerusalem. Some outbound flights have been allowed to take off from Ben-Gurion, according to regional news reports, while all inbound flights have been diverted to Ramon Airport in southern Israel — a facility reportedly built to serve as an international air travel backup in time of conflict.
On Thursday, Hamas announced that it was launching rockets at airports across Israel, including Ramon Airport. Abu-Ubaida, spokesman of Hamas' military wing, warned all international airlines to halt flights to Israel.
Aviation officials briefly halted operations at Ramon Airport on Thursday after a rocket landed within the facility's general vicinity. Hamas militants reportedly launched the rocket, named the Ayyash 250, some 155 miles from the Gaza Strip.
As of this article's publication, Hamas militants based in the Gaza Strip have fired some 1,700 rockets into Israeli territory, killing seven people, according to Israeli defense officials. Retaliatory strikes in Gaza by Israel's armed forces have killed at least 119 people, according to the Gaza-based Palestinian Health Ministry, CNN reported Friday.
Hamas militants continue to fire rockets at Israeli cities. Amid the mounting violence, Israel's commercial air traffic has significantly waned — but not totally stopped. Consequently, some aviation security experts warn that Israeli airspace should be shut down to commercial air traffic until the rocket attacks have ceased. Recent tragedies offer a stark reminder of the unpredictable and extremely dangerous nature of flying within conflict airspace.
On Jan. 8, 2020, Iranian surface-to-air missiles shot down Ukraine International Airlines Flight 752, a Boeing 737-800 jet, about two minutes after takeoff from Imam Khomeini International Airport in Tehran, killing the 176 passengers and crew. Hours earlier, Iran had launched a barrage of ballistic missiles against bases housing US troops in Iraq.
In July 2014, a Russian military Buk surface-to-air missile, launched from within eastern Ukrainian territory under Russian proxy control, downed Malaysia Airlines Flight 17 — a Boeing 777 airliner. All 298 passengers and crew on board were killed.
In both incidents, flight restrictions were already in place — underscoring the dynamic, and extremely dangerous, nature of aviation within a war zone, said Oleksiy Melnyk, co-director of foreign relations and international security programs at the Razumkov Center, a Ukrainian think tank.
"In light of [Ukraine International Airlines] Flight 752's downing in Iran, and MH17 over the Donbas, it is wise to stay reasonably away from such areas," Melnyk, a former Soviet air force fighter pilot and Ukrainian air force commander, told Coffee or Die Magazine.
"Ukraine, as we remember, in 2014 closed its airspace up to certain flight level — safe for known [surface-to-air missiles]," Melnyk said. "UA 752 was absolutely identifiable as a civilian aircraft taking off."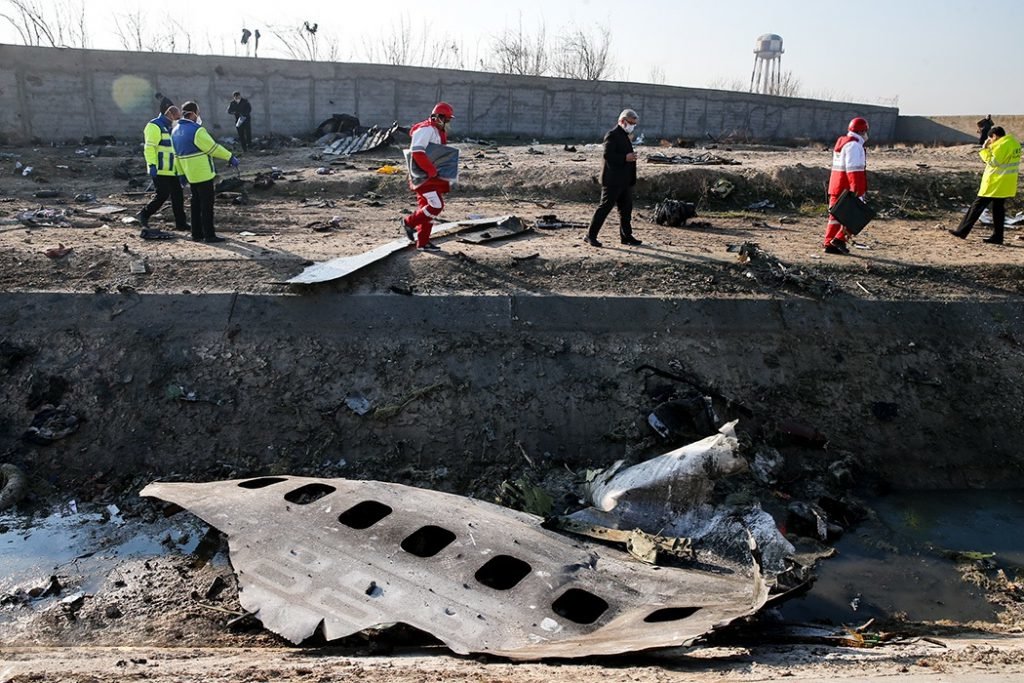 After days of violence, Israel announced Friday that it was stepping up its air and ground strikes into Gaza against the militant group Hamas. Israeli defense officials said those attacks include airstrikes, as well as fire from tanks and artillery positioned within Israeli territory.
Some 3,000 to 4,000 Israeli troops have massed on the Gaza border, according to multiple news reports. As of this article's publication, Israeli ground troops have not entered Gaza.
Due to the violence, multiple US airlines have canceled flights to Ben-Gurion Airport. Those American carriers include United Airlines, Delta Airlines, and American Airlines. Multiple European carriers have also canceled flights, including British Airways, Lufthansa, Iberia, and Virgin Atlantic. El Al Israel Airlines, the country's flagship carrier, is currently operating emergency flights out of Israel and is mulling an effort to repatriate Israelis stranded abroad, according to The Jerusalem Post.
Cargo flights are reportedly still arriving at Ben-Gurion, despite the passenger flight restrictions. A US Air Force C-17 transport aircraft left Israel on Thursday, evacuating some 120 military personnel to Germany, the Pentagon reported.
As of this article's publication, the US Federal Aviation Administration has not ordered American pilots and passenger aircraft to avoid Israeli airspace altogether. However, the US State Department issued a warning Thursday, advising American citizens to "reconsider" travel to Israel "due to armed conflict and civil unrest."
"Rockets continue to impact the Gaza periphery and areas across Southern and Central Israel, including Jerusalem," the State Department announced. "The security environment within Gaza and on its borders is dangerous and volatile. Sporadic mortar and rocket fire and corresponding Israeli military responses continue to occur."
Today, the FAA still maintains flight restrictions over Ukraine. Particularly, the FAA bars US carriers from flying over the eastern war zone due to the surface-to-air missile threat.
The FAA advises US aircraft flying over certain parts of Ukraine to "exercise extreme caution […] due to the potential safety-of-flight risks associated with escalating regional tensions between Russia and Ukraine, which could result in no-notice cross-border skirmishes, increased military activities, and/or conflict."
Ukraine International Airlines Flight 752 was downed by two Russian-made, radar-guided Tor surface-to-air missiles operated by Iran's armed forces. Also known by its NATO designation, the SA-15 Gauntlet, the Tor is a mobile air defense system that dates back to the 1970s. It has a range of about 8 miles up to an altitude of roughly 20,000 feet.
Although military aircraft usually are equipped with sophisticated missile detection and countermeasure technology, and military pilots are trained to perform evasive maneuvers, these measures are impractical for civilian airliners and their pilots, underscoring the need for civilian air traffic to simply avoid areas where surface-to air threats exist.
In Israel, the current threat to commercial air traffic stems from missiles that are not designed to lock onto an aircraft's radar or heat signatures. Thus, the preeminent risk is that of a random Hamas rocket potshot accidentally striking a plane in the air or on the tarmac — not of a targeted strike, or a case of mistaken identity.
The more pressing concern, in the long term, is that of man-portable air-defense systems (MANPADS) proliferating into the arsenals of radical Islamist militancies. Such an attack nearly occurred in 2002 when terrorists fired shoulder-launched missiles at an Israeli Arkia Airlines passenger plane as it was taking off from Mombasa, Kenya. The two missiles missed their target and the plane ultimately landed safely in Tel Aviv.
The failed attack prompted Israel to look into equipping its aircraft with defensive technologies. One such technology is a laser, called the Elbit C-Music anti-missile system, which can be fitted to a commercial jetliner and is capable of disabling a surface-to-air missile's guidance system.
El Al Airlines, Israel's flagship airline, installed such a laser to one of its 737 jetliners in 2013. With a price tag of $1.2 million, the system was impractical to install on every commercial aircraft. The more practical solution, most experts agree, is for commercial airliners to simply avoid high-threat areas.
Read Next: