Machine-gun fire ripped through Captain Campbell's body as he collapsed off his galloping horse while traveling through a gap in enemy barbed wire. Campbell, the commanding officer of the Fort Garry horse-mounted squadron, was in charge of an advanced guard tasked with a special assignment to capture the German Corps Headquarters located in the neighboring French town of Escaudoeuvres. The British launched a massive offensive during the Battle of Cambrai in November 1917, using tanks and infantry with the goal of breaking through the German Hindenburg Line, the nearly impenetrable defensive barrier located along the Western Front.
Brigadier General Nelson of 88th Brigade had sent inaccurate reports concerning the town of Masnières, stating it was in allied control, occupied by tanks and infantry. This miscalculation turned their safe passage into a coordinated ambush.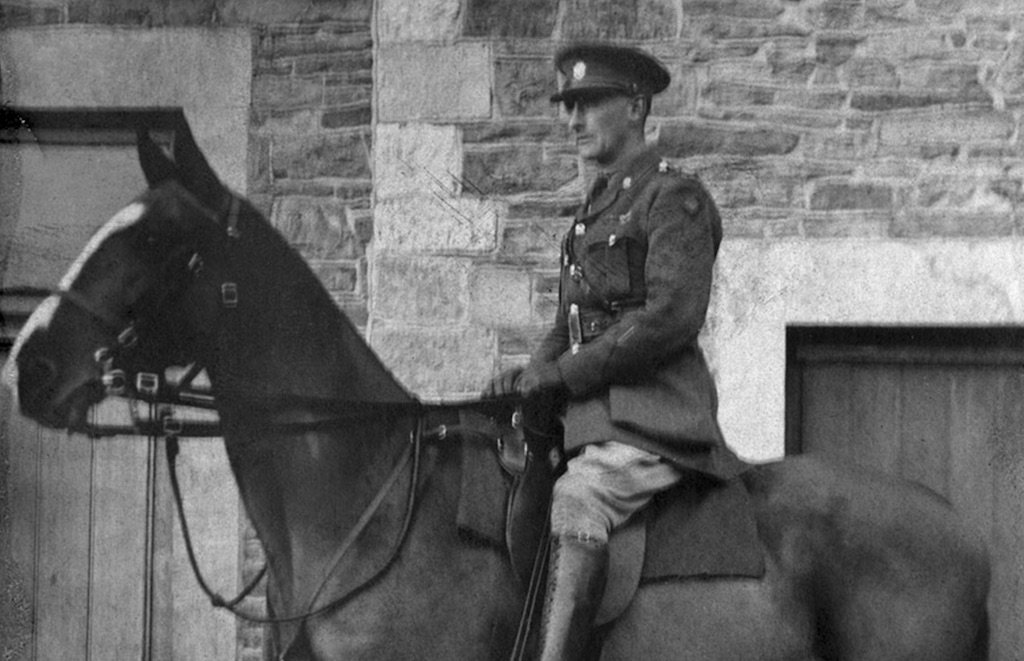 Lieutenant Colonel R. W. Paterson received orders from Major-General W.H. Greenly, the commander of the 2nd Cavalry Division, delaying the evening large-scale cavalry attack. Campbell's mounted squadron had crossed a temporary footbridge that crossed over the St. Quentin Canal and pushed toward the German lines, thus the word to retreat never reached their position. The bridge had collapsed under the weight of a British tank because it couldn't handle the weight of mechanized support, so the cavalry unit was on their own.
As Campbell lay dying on the battlefield, Henry "Harcus" Strachan assumed command of "B" Squadron, Canadian Cavalry Brigade, 5th Cavalry Division. Strachan was a 33-year-old lieutenant who had been previously awarded the Military Cross for gallantry during a raid near St. Quentin where he captured several prisoners of war (POWs), killed numerous Germans, and returned from battle with zero friendly casualties.
When a German machine gunner sighted in on their position, bullets zipped through their horses and explosions peppered their bodies with shrapnel. Strachan led a cavalry charge with his sword drawn toward a four-gunned German artillery battery. His squadron galloped through lines of German infantry soldiers and machine-gun posts. They trampled, shot, and stabbed the enemy as they went.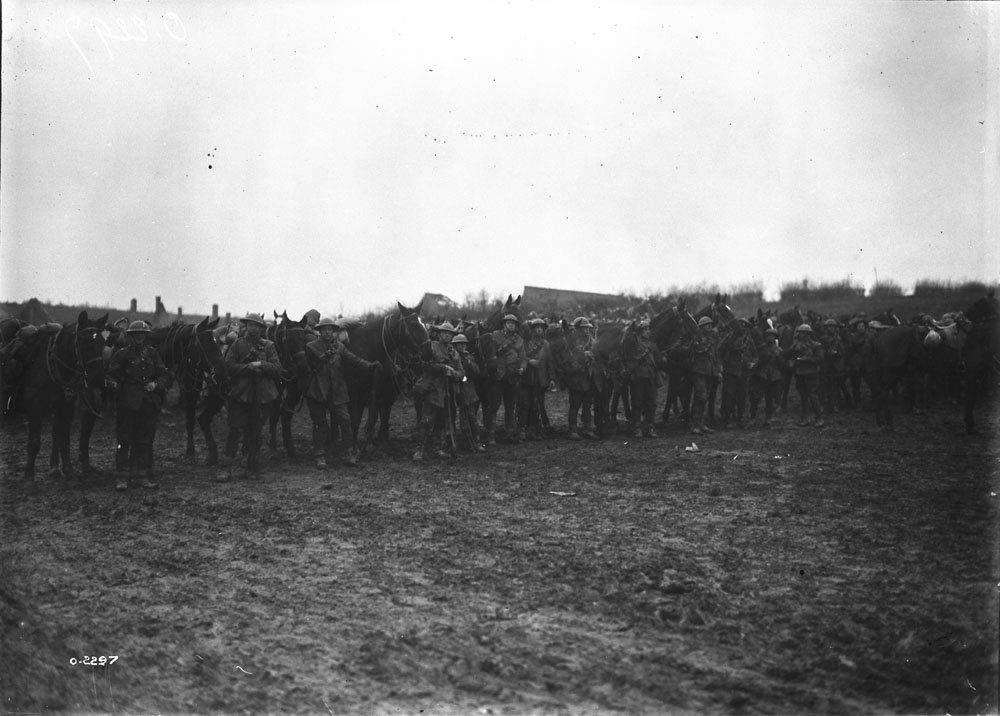 The courageous assault took the Germans by surprise, and, under heavy enemy gunfire, Strachan led the remainder of his force down a sunken road to recover for their next charge. Among their 129-strong force, only five horses and 43 cavalrymen remained.
Strachan rallied his squadron, dismounted from their horses, traveled on foot with his sword in hand, snuck into the enemy-held trenches, and engaged in vicious hand-to-hand combat, killing seven German gunners located within the confines of the German battery. When their small force single-handedly silenced the battery, they then sought cover and destroyed three nearby telephone lines.
As darkness fell, Strachan and his squadron were alone, bloodied and injured, surrounded by the enemy on three sides. Fearing they would be overrun and stuck nearly two miles behind enemy lines, Strachan released the remainder of his horses to distract the Germans' attention from their retreat. During their exfiltration, Strachan's squadron came across roaming German patrols, which they assaulted with fixed bayonets. By the time they crossed friendly lines, their uniforms drenched in a combination of blood and sweat, the soldiers reintroduced a group of wounded allied soldiers and 15 German POWs who were picked up along the way.
For his actions, Henry "Harcus" Strachan was awarded Canada's highest medal of valor, the Victoria Cross.