An Army Ranger famous for a viral photograph taken during a bedside Purple Heart ceremony says he will likely miss the 2022 Paralympic Winter Games due to the new vaccine mandate.
The US Olympic & Paralympic Committee announced that all employees, athletes, and anyone else using its facilities must be fully vaccinated against COVID-19 by Nov. 1. That mandate will be expanded on Dec. 1 to include athletes hoping to represent the country at the Winter Games scheduled to begin in February in Beijing.
The USOPC has taken a stricter stance than the International Olympic Committee, which announced Wednesday that unvaccinated participants would have to quarantine for 21 days upon arrival in Beijing. Vaccinated athletes will still be subject to daily testing, and only residents of China will be allowed to attend the games.
Joshua Hargis, a two-time world champion para ice hockey player, told Coffee or Die Magazine he won't go to Beijing if it means getting vaccinated.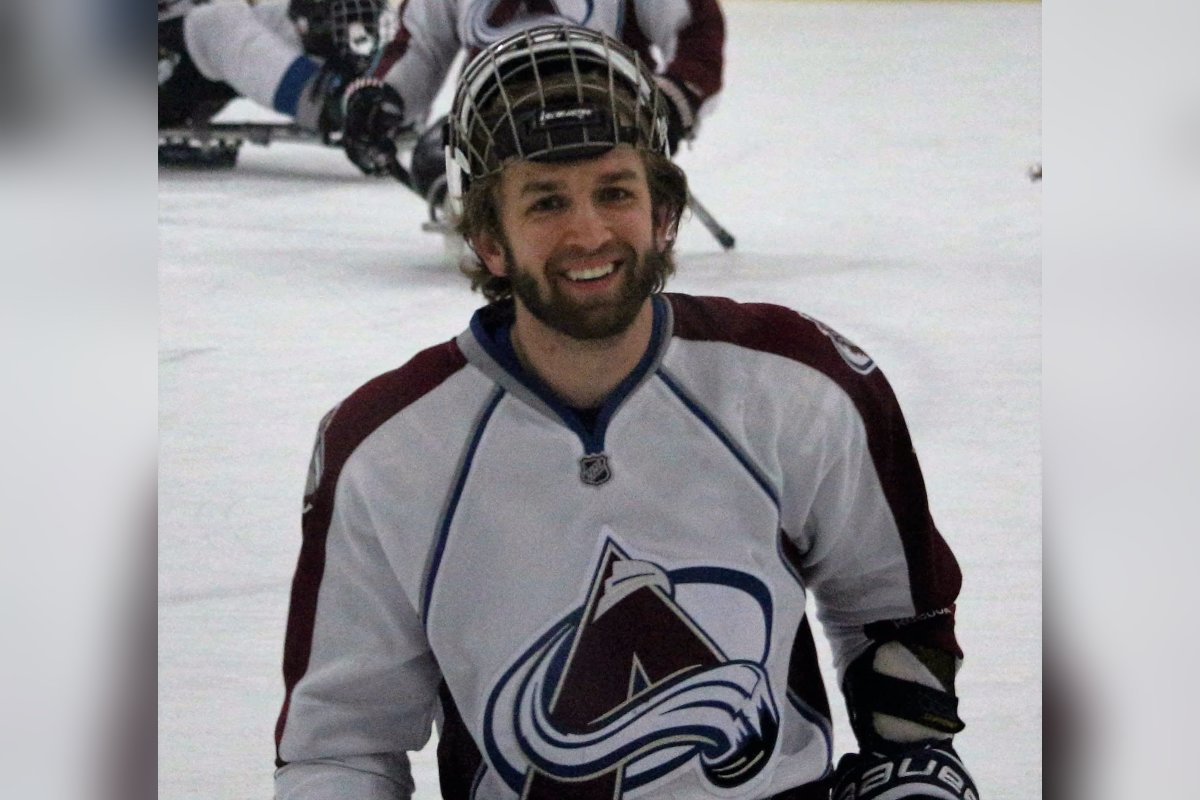 Hargis is best known for the "salute seen around the world," an iconic image snapped as he lay in a hospital bed in Afghanistan.
A corporal with the 3rd Ranger Battalion, Hargis was on a night raid at a compound southwest of Kandahar on Oct. 6, 2013. He was the K9 handler attached to the unit, and when they landed, he saw one target take off running. Hargis chased after him and released his dog. The man detonated a suicide vest, killing himself and the animal. Hargis wrapped up his K9's remains and returned to the compound, where they heard more explosions.
A second suicide bomber had detonated her vest. The blast sent Hargis' teammates stumbling across a minefield of pressure-plate improvised explosive devices, triggering additional explosions. It was pure mayhem, he said. A baited ambush.
Four soldiers died and several more were injured. As Hargis approached the scene to collect sensitive equipment from the fallen, he stepped on another IED. It ripped off both his legs. Hargis said he was conscious for about an hour and a half as medics used tourniquets and pumped freeze-dried plasma into his veins.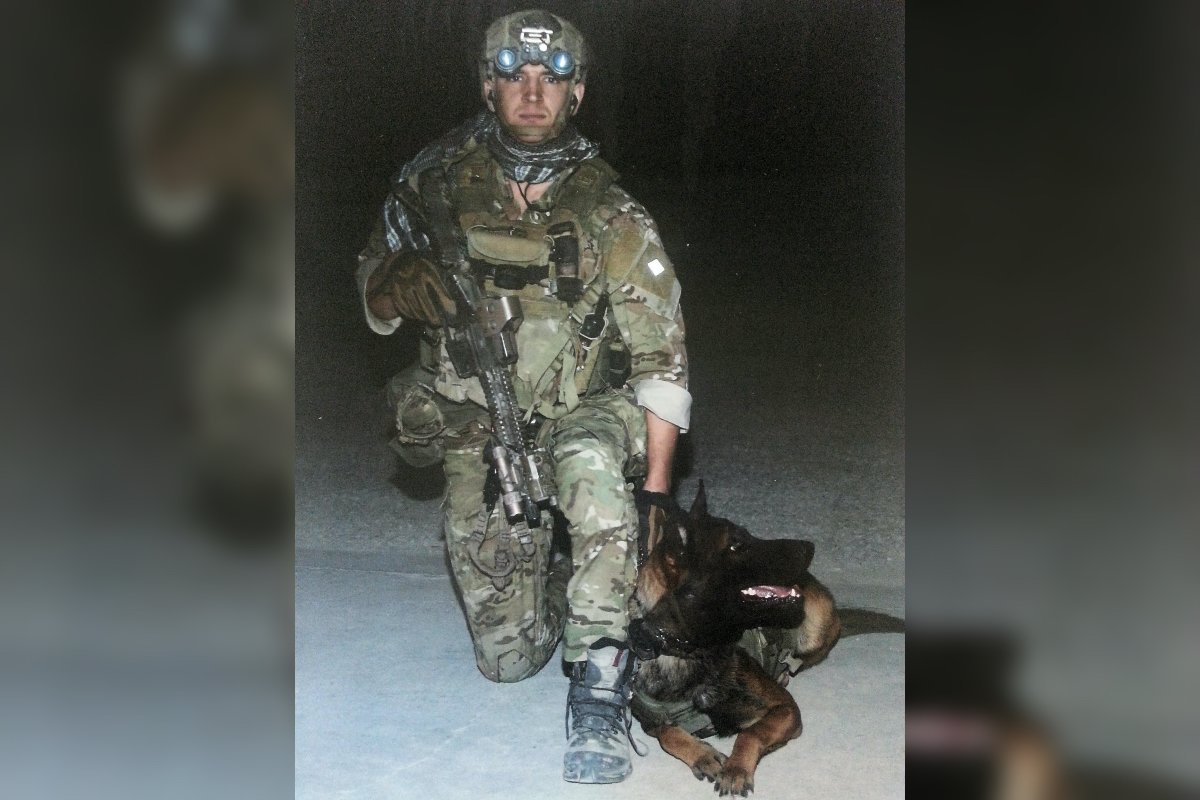 No one thought Hargis was awake when his commander entered his hospital room the next day to present him with a bedside Purple Heart. Hargis had just come out of surgery and was connected to a breathing tube. He remembers blips of consciousness and hearing his commanding officer being announced in the room.
As the commander pinned the medal to the blanket covering Hargis, the wounded Ranger's right arm stirred. He fought the wrappings, tubes, and even a doctor who tried to restrain him and raised his hand in the most beautiful salute anyone in the room had ever seen.
"Grown men began to weep," his commander wrote in a letter to Hargis' wife, Taylor, calling it the single greatest event he had witnessed in 10 years in the Army.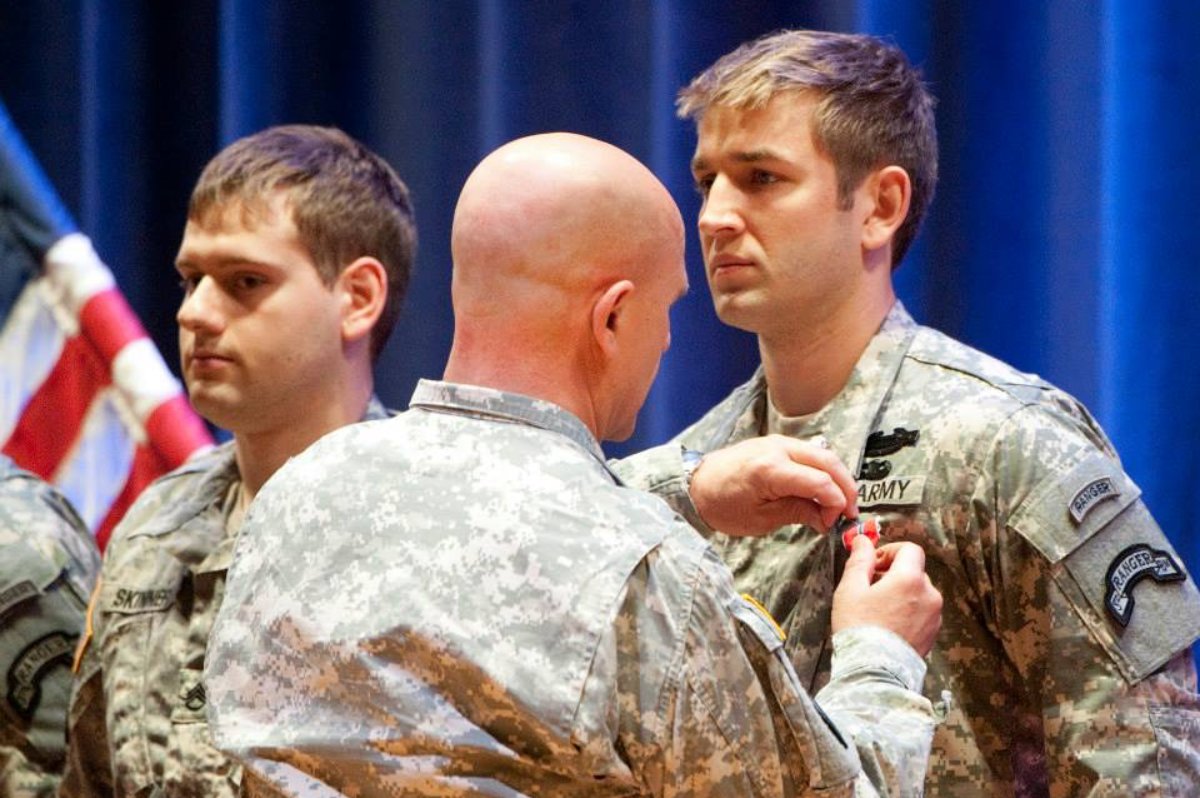 Hargis was a versatile athlete growing up but had never played hockey before his combat injury. While struggling with the pain and monotony of physical therapy, he got the chance to try para ice hockey.
"It helped me forget that I didn't have legs anymore," Hargis said. "As soon as you get in the sled, you get on the ice, you start moving around, it's freeing. You completely forget about your disability."
Hockey gave him something to work toward again. While getting his initial taste of the sport, he watched the Sochi 2014 Winter Paralympics on television. Seeing the US Paralympic sled hockey team defeat Russia 1-0 in the gold-medal game lit a fire within him and he soon worked his way up to the USA national team, which won world championship gold in 2019 and 2021.
Hargis' next goal was Paralympic gold, but an email last week from his team manager informing everyone of the vaccine mandate pulled the rug out from under him.
"I was working diligently to get on to the US national hockey team, to be selected through these tryouts, and from there to be put on to Team USA," he said. "Now it just takes away all hope."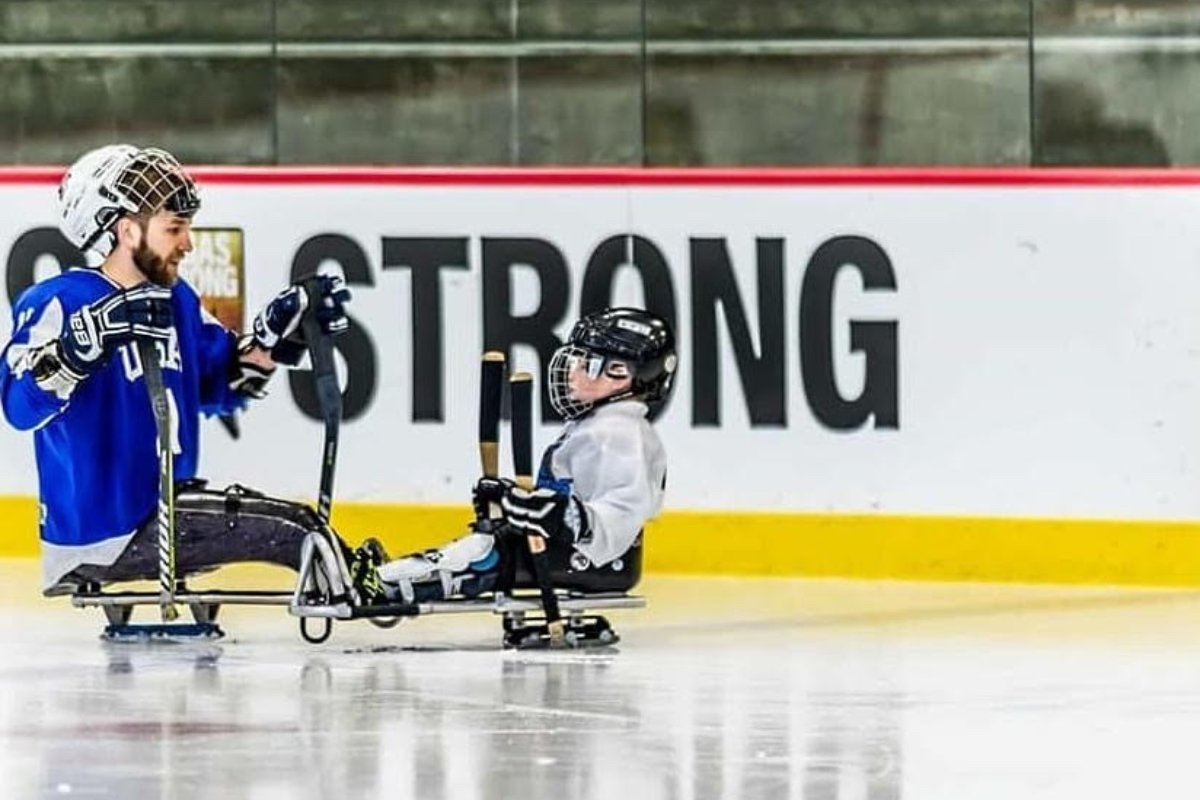 Vaccines were not required for the Tokyo Olympics this summer, though the USOPC's top medical officer estimated in July that 83% of American competitors were fully vaccinated.
"That's a perfect example that we are able to put forth all of our athletes, vaccinated or not, and with the proper precautions are able to hold a world event where all athletes are welcome," Hargis said.
USOPC CEO Sarah Hirshland disagrees, defending the mandate as a necessary step to keep athletes in competition.
"The stark reality as we all know is that this pandemic is far from over," Hirshland said in a phone conference with reporters. "Our goal is to minimize the time spent in quarantine or isolation and maximize the time spent doing what we're here to do."
The USOPC estimates it will send around 300 athletes to Beijing.
The new regulation allows for the possibility of a medical or religious exemption, which would need to be obtained by the Nov. 1 deadline. Hargis said he plans to seek an exemption but anticipates a denial.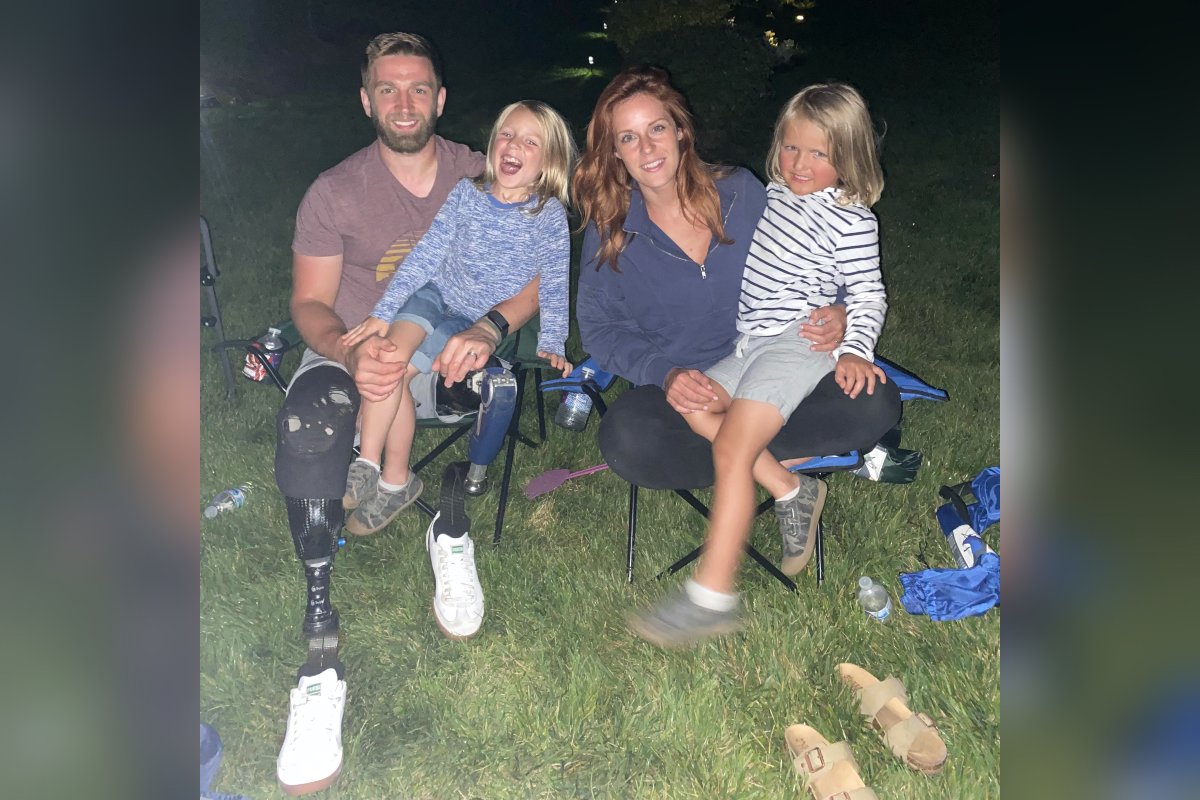 As an active, healthy 32-year-old, Hargis is confident of his body's ability to fight off infection if he were to contract the coronavirus. He and his teammates have masked up and been tested regularly throughout the pandemic, he said, resulting in a successful season without excluding any athletes.
Taylor Hargis said the family has gotten mixed responses to their decision not to get the COVID-19 vaccine.
"A lot of people feel that it's incredibly selfish or it's dangerous to not be vaccinated, so a lot of times they respond with emotion, and they'll attack you personally," she said. "Doing what's right has historically not always been popular."
Hargis said he joined the military more than a decade ago, serving four tours in Afghanistan, to stand up for what he believed was right. This is no different to him.
"We have these inalienable rights that we have to protect, and we have to stand up and speak out against or else we won't have them anymore," he said. "It is up to us as individuals to stand up and speak out against those injustices and if that means that I have to sacrifice my Paralympic dream, then that is something that I'm willing to sacrifice."
Read Next: