Teenagers in Bełchatów, Poland, an industrial city home to the largest coal-fueled power plant in Europe, normally worried about getting good grades in school, making friends, and chasing girls. The typical upbringing for a Polish Jew became anything but typical when Nazi Germany invaded in September 1939. Fourteen-year-old Harry Haft, whose father had deserted his mother and seven siblings when Harry was barely old enough to walk, went underground and ran a smuggling operation with his older brother. The Polish Underground ran operations that involved the transportation of couriers and agents, retrieving and delivering falsified passports, and sharing intelligence.
Many, including Haft, were captured by the Gestapo and either transported to concentration camps to be exterminated or ordered to work in slave labor camps. His mother and his sisters were gassed in the Treblinka concentration camp. All prisoners' identities and names were replaced with numbers tattooed onto their arms in black or green ink. Haft was now known as No. 144738, and for the next five years he'd travel to six different concentration camps. His was a harrowing tale of survival.
When the Nazi SS guards weren't indiscriminately killing people in gas chambers, they entertained themselves with sadistic and brutal forms of sport. They placed bets on those they believed would survive long enough for the next match. Haft's physique as a teenager was more impressive to the guards than the skeletal appearance of his opponents, and he was a favored contender. Outside the coal mines of Jaworzno, a subcamp of Auschwitz, pouring rain transformed the field into a muddy hellscape: no rings and no rules. Another Jewish prisoner squared up against Haft, each holding their bare-knuckled fists in front of their faces.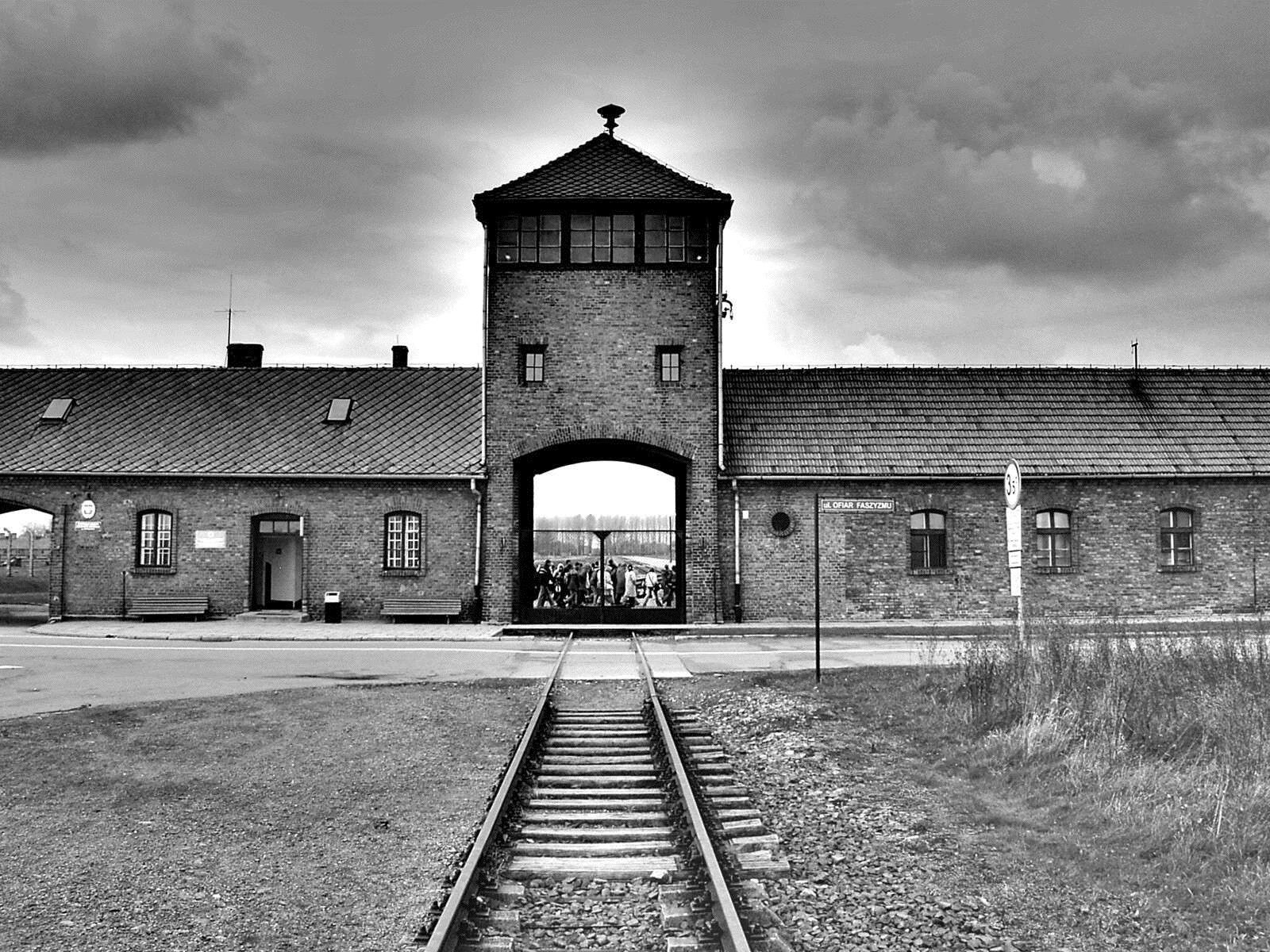 Haft didn't know how to box, but he did know how to fight. He had to — it was his only means of survival. The loser who was knocked unconscious after the boxing match was either shot on sight or put on the next train to the main Auschwitz crematorium.
These sick and twisted boxing bouts for the appeasement of Nazi guards were known as finish fights. Haft became a human killing machine, beating 76 fellow prisoners to death with his own two hands. The guards referred to him as "The Jew Animal of Jaworzno."
"I got that figure from a newspaper," Haft's son Alan said, after writing his father's biography. "And out of the 76, he would've had to have known some of them, because when they rounded people up [to send to the camps], they rounded you up with people from your hometown."
In April 1945, Haft escaped from a Nazi death march as the Soviet Army closed in to liberate nearby concentration camps. "He killed a German officer to get his uniform, and then he killed many people at farmhouses he stopped at along the way," Alan Haft said in an interview with Microsoft News. "He described it all very casually." Five years inside an execution camp beating fellow human beings to death and then sometimes devolving to cannibalism in order to not starve to death takes its toll on the psyche.
When he was rescued by American soldiers and sent to a displaced persons camp, Haft weighed only 106 pounds. While in his new home he heard a rumor about a boxing tournament in Munich, Germany. He traveled to Munich and entered the tournament in both the light heavyweight and the heavyweight divisions. In the semifinals he knocked out the light heavyweight and 30 minutes later knocked out the heavyweight contender to win a trophy of Apollo inscribed to the "outstanding individual boxer at the Jewish Boxing Championships. Munich, Germany, 1947."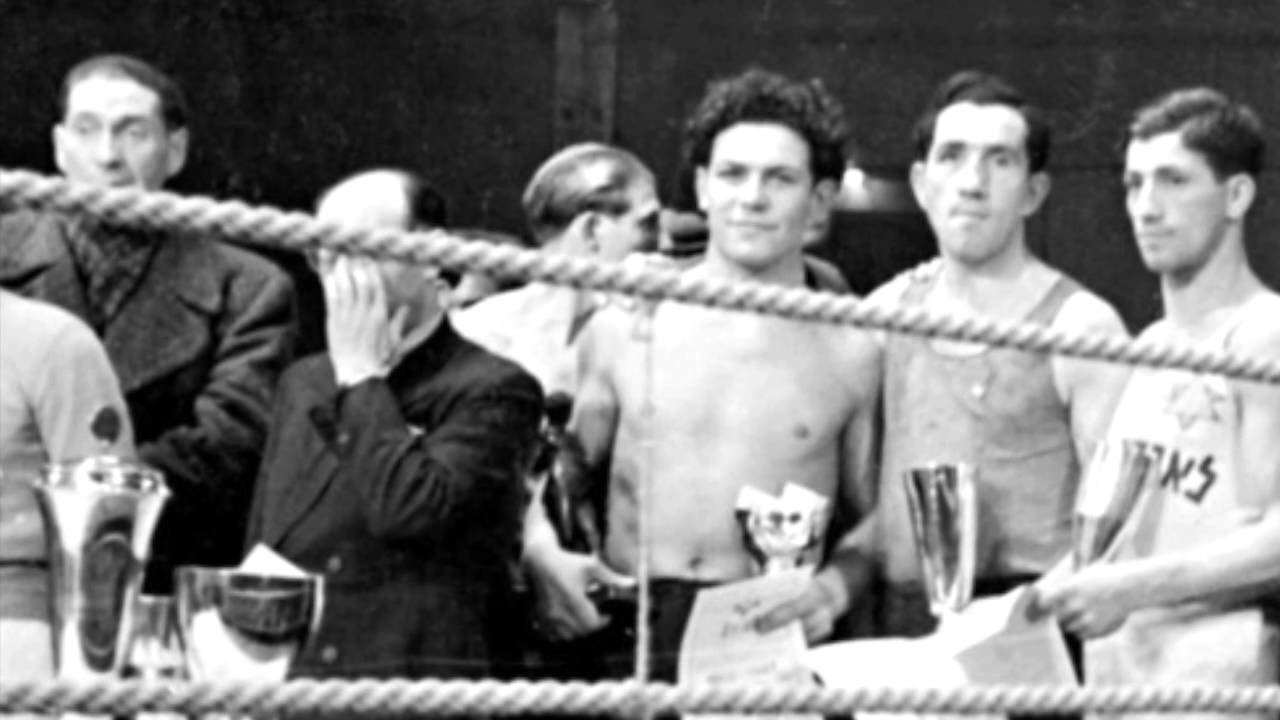 An uncle sponsored Haft's journey to the United States, and soon he entered the ring in New York City to train for professional boxing matches — this time with his hands wrapped in leather and the stakes far lower.
The prizefighting world during the 1940s and 1950s was rampant with corruption and influence from the mob. In July 1949, inside an auditorium in Providence, Rhode Island, the roar of 1,655 boxing fans could be heard from within Haft's dressing room. Three men burst inside and threatened to kill him if he didn't go down in round one. The intimidation likely came from associates of "The Office" run by Raymond Patriarca, the Italian mob boss of the Patriarca crime family. Patriarca ran the bookies from the back office of the auditorium and controlled parts of the gambling racket in New England.
Their money was put on Rocky Marciano, a Brockton, Massachusetts, native who later became one of the greatest heavyweight boxing champions of all time with an undefeated 49-0 record. Haft's chances of winning were slim, but the intimidation from the mafia didn't sway his decision to go the distance with Marciano. He survived until he was knocked out in the third of 10 rounds.
His professional boxing career afterward was brief, and he struggled to adapt to life without boxing. The demons from his experiences in concentration camps during the Holocaust haunted him in nightmares, and he struggled with severe post-traumatic stress. He was an abusive father and tormented his son with physical and psychological abuse.
Ben Foster, the Hollywood actor known for roles as Tanner Howard in 2016's Hell or High Water and Charlie Prince in the 2007 remake of 3:10 to Yuma, has been cast to star as Harry Haft in a movie about the Auschwitz boxer expected to be released in 2021.