Gary Paulsen, Army veteran, field engineer, trapper, dog musher, proud Luddite, and beloved author of children's books and coming-of-age adventure stories, died in October at age 82. Born May 17, 1939, he left behind a body of work defined by its appeal to adolescents and young adults. Paulsen's ability to paint life's harsh realities honestly and without speaking down to his audience make his body of work timeless.
As a child, Paulsen used the woods as an escape from his tumultuous life at home. His time spent climbing around the outdoors, exploring nature, and developing survival skills paid dividends when he set out to write his 1987 Newbery Honor-winning novel: Hatchet. Few adventure books have left such a lasting impression on young readers as Paulsen's greatest survival story.
In the same vein as Ender's Game and Where the Red Fern Grows, Hatchet perfectly captures the longing for challenge and independence that runs so strongly in adolescent boys. For many readers lucky enough to crack open Hatchet at a young age, the story of Brian Robeson's fight against the natural world struck a chord.
"Name the book that made the biggest impression on you. I bet you read it before you hit puberty," Paulsen told The New York Times in 2006. For many children of the 1980s and '90s, that book is Hatchet.
The 181-page novel begins with Brian flying from New York to visit his father, who is working in a remote Canadian oil field, but the pilot of the small plane has a heart attack at 10,000 feet and dies midflight. After several nerve-wracking hours of gliding above the clouds, Brian crash-lands the plane in a northern Canadian wilderness lake. Brian spends the remainder of the book surviving with the help of only a small hatchet his mother gave to him before the flight.
Hatchet includes many fieldcraft tips, including how to build a lean-to and start a fire. It also has intense moments, such as a moose attack. But the protagonist's fight for survival isn't just about unforgiving weather or dangerous animals; it's about surviving one's youth. It's that greater truth that makes Hatchet so memorable.
Paulsen ran away from home to join a carnival when he was a teenager and later joined the Army. After serving from 1959 to 1962, followed by a brief stint working in the aerospace industry, he again ditched a "normal" life and opted to spend his time accompanied only by dogs, racing in the Iditarod three times. Paulsen's own desire to escape and survive as a child — and again as a young man — make up the essence of Brian's fictional journey in Hatchet.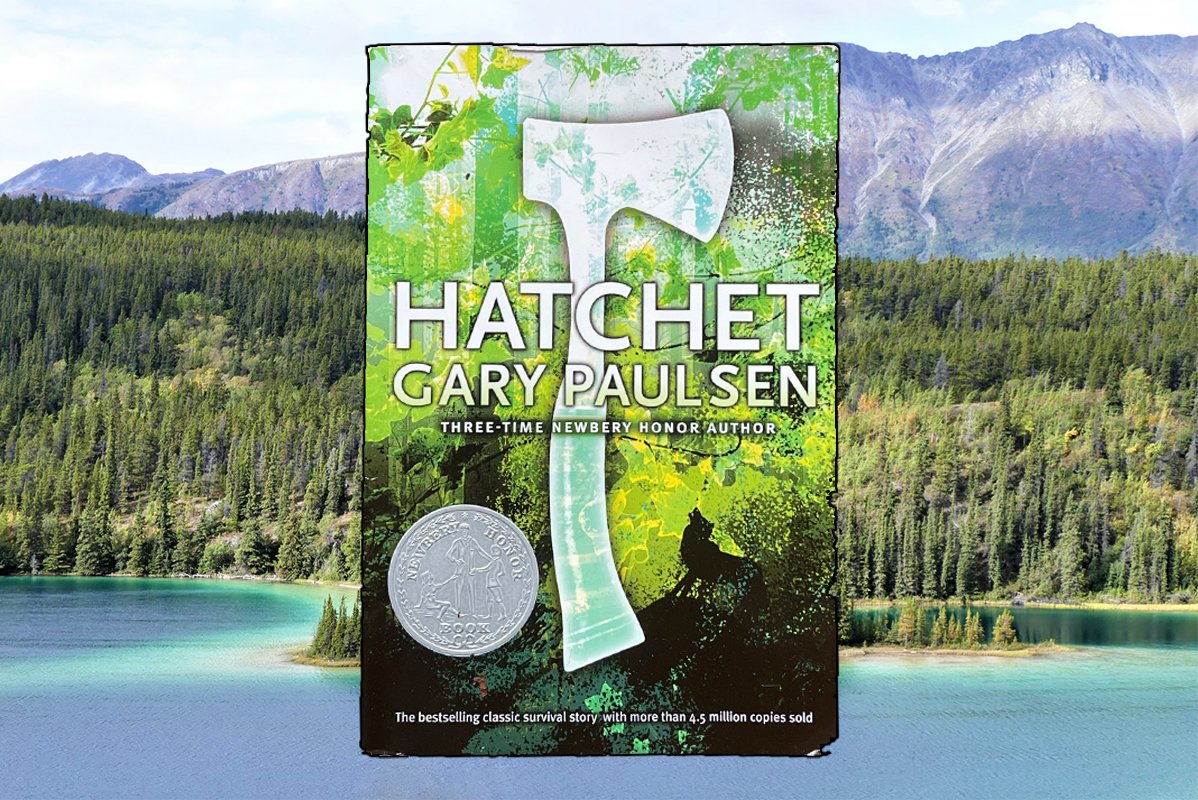 As Brian endures Nature's wrath, his terror morphs into resolve. Like children being exposed to the universe's indifference as they abandon their innocence and enter their teenage years, Brian turns his fear of the vast unknown into determination and sets his mind on surviving. But Paulsen's style elevates Hatchet beyond being a story of survival.
Paulsen's prose is short and sweet, like Hemingway for kids. Sparse sentences add up to tiny chapters that give readers a quick sense of accomplishment. The fleeting chapters fly by until the small book is complete. That feeling of accomplishment for enduring the wilds of Canada alongside Brian coincides with the achievement of finishing what for many young readers may be their first real book. And for many who have eagerly turned its pages, Hatchet sparked a lifelong love of reading. With the author's recent passing, now is a good time for people of all ages to discover Hatchet for the first time, as well as for Hatchet fans to experience Paulsen's easy-flowing adventure anew.
---
This article first appeared in the Winter 2022 edition of Coffee or Die's print magazine.
Read Next: Buffalo Ranger's Book Recalls the All-Black Special Operations Unit