Defending the US homeland from the threat of ballistic missiles is among the American military's top priorities in the great power competition era. Both China and Russia wield arsenals of intercontinental ballistic missiles capable of striking mainland US territory with nuclear warheads. North Korea is also developing nuclear-capable, long-range missiles able to reach the continental United States.
Moreover, both Beijing and Pyonyang possess regional missiles that threaten US military bases, as well as Navy vessels, in the Pacific Ocean region. Thus, in order to shore up America's missile defenses, the Pentagon wants to expand a network of advanced radars — positioned on the periphery of America's territorial possessions — in order to detect projectiles early enough in flight to shoot them down. Among other facilities, that plan calls for a high-powered, ballistic missile detection radar to be constructed on the Hawaiian Islands.
Known as the Homeland Defense Radar-Hawaii, the proposed ground-based radar will be able to identify, track, and classify long-range ballistic missiles in mid-course flight. The facility will also have a specialized communications system to transmit its tracking data to an interceptor system, based at a separate location, which could shoot down an incoming missile.
However, local opposition has stalled the Hawaii radar project for years, to the chagrin of both Washington lawmakers and Pentagon officials.
"[Homeland Defense Radar-Hawaii] is part of our country's critical, layered defense. As the United States continues to confront a range of strategic threats in the Indo-Asia-Pacific region, it is imperative that all Americans are protected by our ballistic missile defense system," Democratic Sen. Mazie Hirono of Hawaii said in a June 2020 statement.
Last year, the Trump administration proposed to scrap funding for the Hawaii-based radar facility in the Fiscal Year 2021 National Defense Authorization Act. However, the Senate Armed Services Committee ultimately stepped in and authorized the funds needed for the Missile Defense Agency to move forward in choosing a site for the project.
"Securing full funding authorization for [Homeland Defense Radar-Hawaii] was my top priority in the [National Defense Authorization Act] this year because it will help keep Hawaii safe from external threats," Hirono said in June.
Ultimately, funding for the Hawaii radar was included in the final defense bill, authorizing the Missile Defense Agency to move forward in selecting a site.
"Since 2017, North Korea completed several tests of ballistic missiles with ranges deemed capable of reaching Hawaii. Once built, the [Homeland Defense Radar-Hawaii] will provide enhanced capability and efficiency to the Missile Defense System against such emerging threats resulting in increased protection for the state of Hawaii," Missile Defense Agency Team Lead Heather Cavaliere told Hawaii News Now in January 2020.
The Missile Defense Agency had originally considered several sites in Hawaii for the new radar, including three locations on Oahu's North Shore, as well as the US Navy's Barking Sands Pacific Missile Range Facility on Kauai. The Missile Defense Agency announced in a Feb. 26 notice published to the Federal Register that it was reopening the proposed radar facility environmental impact review to public input. The public review will include just one of the Oahu sites, one on Kauai, and a "No Action Alternative."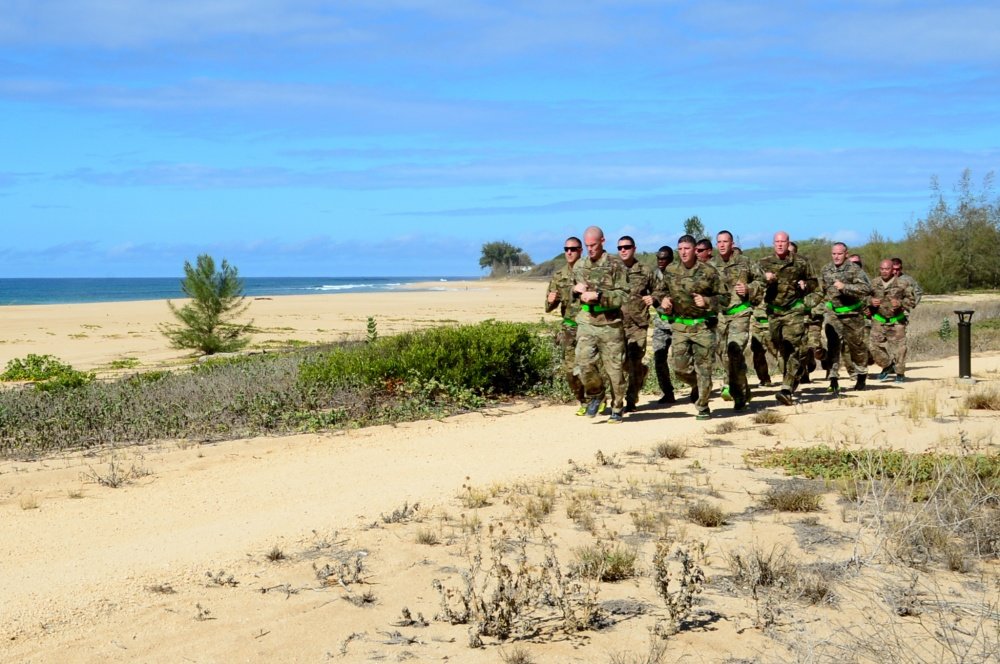 Environmental advocates in Hawaii plan to protest the new project, no matter where it is built, citing threats to seabirds and Hawaii's cultural heritage. Some opponents of the project have vowed to physically block construction, citing threats to cultural sites and the environment.
"If one bird, if one 'ewa, one native Hawaiian bird, dies because of this operation, that's a significant impact," Ku'ulei Perreira-Keawekane said during a telephonic March 25 town hall meeting on Kauai about the proposed radar facility, The Garden Island newspaper reported.
"Every specific bird is ancestrally relevant to Hawaii people," Perreira-Keawekane reportedly said.
Missile Defense Agency officials, however, say the proposed radar facility is essential for US homeland defense.
"It's important to note that today's missile-defense system protects Hawaii from current threats. However, emerging missile threats must be addressed," Sharla Shriver, a representative of the Homeland Defense Radar-Hawaii program, said during Thursday's Kauai town hall meeting. "This would be part of the government's layered missile-defense system that includes ground and ship-based radars."
The $1.6 billion single-phase array radar would be 8 stories tall, 50 feet wide, and occupy at least 50 acres of land, along with 100 additional acres for support facilities, according to area news reports. Airspace surrounding the radar would be restricted. The project was introduced by the 2017 National Defense Authorization Act, which required the Missile Defense Agency to shore up America's ballistic missile defense with a powerful new radar site on Hawaii.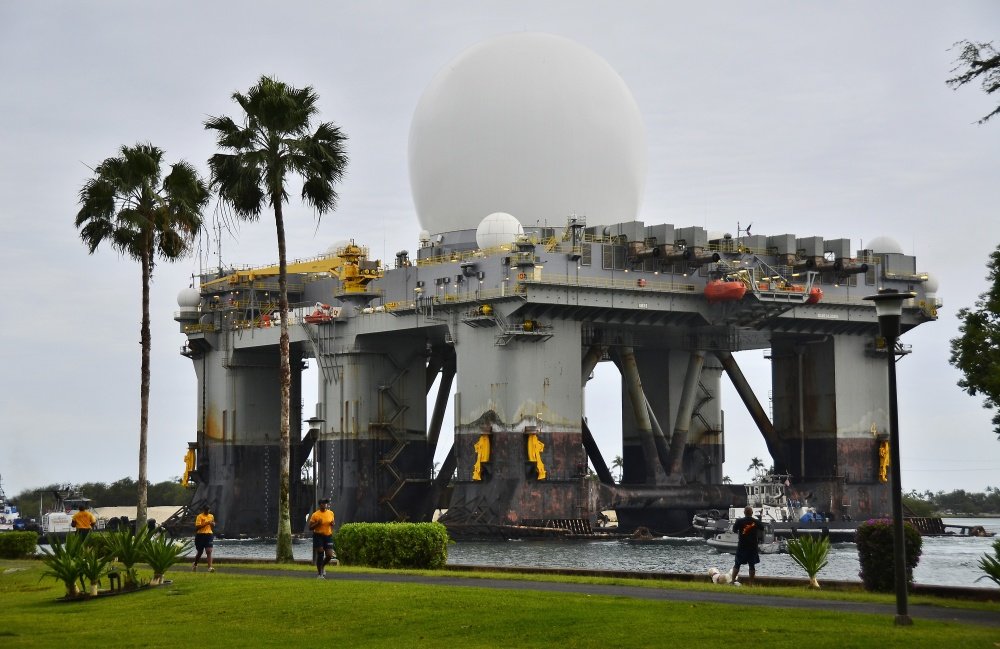 "My sense is that it is an important radar; if nothing, it is always better to have more data rather than less," Michaela Dodge, a research scholar at the National Institute for Public Policy, told Coffee or Die Magazine, adding that the proposed radar facility's ability to track missiles is "becoming more important as North Korea's programs advance."
In addition to the Missile Defense Agency, the radar project also involves the Air Force, Army, Navy, and Federal Aviation Administration.
Defense contractor Lockheed Martin had already secured a $600 million contract to design and build the proposed Hawaii radar facility and construction was slated to begin in 2023 and last for three to five years. The new radar facility was originally scheduled for completion by 2023.
According the area news reports, the $2 billion Sea-Based X-Band Radar, or SBX, at Pearl Harbor still provides adequate missile defense overwatch for the Hawaiian islands. The SBX is the world's largest phased-array X-band radar placed aboard a semi-submersible oil platform.
The US military has used the SBX radar for years to monitor North Korean missile activity. However, as a sea-based platform the SBX has to be periodically overhauled — a maintenance cycle that has spurred some lawmakers to raise concerns about potential gaps in America's missile detection capabilities.
"Regarding alternatives, we probably don't have very many options with the same timeframe, cost, and capability," said Dodge, explaining the importance of the Homeland Defense Radar-Hawaii. "In the long-run, we definitely need a better sensor architecture. The best way to do that is with a space-based layer."