While the U.S. military is ramping up its response to the COVID-19 pandemic, public and private health care staff have been facing the coronavirus head-on for weeks. Paramedics are charged with entering private residences and stopping on public street corners to provide treatment for any number of unknown conditions, while Physicians and nurses are knowingly putting themselves in danger by actively assessing and treating patients with confirmed cases of COVID-19.
All health care staff, from security guards to physicians, are coming in contact with patients who have unknown diseases. These front line medical professionals put their lives at risk, as well as their family's well-being, all for the greater good of humanity.
Coffee or Die recently spoke with physicians, nurses, and a paramedic from the St. Paul-Minneapolis, Minnesota, metro area about what it's like being on the front lines of this pandemic. At the time of this article, Minnesota has 346 active cases of COVID-19 with two deaths. The state is currently under a "stay at home" order. Some requested to remain anonymous or use only their first name in order to speak freely.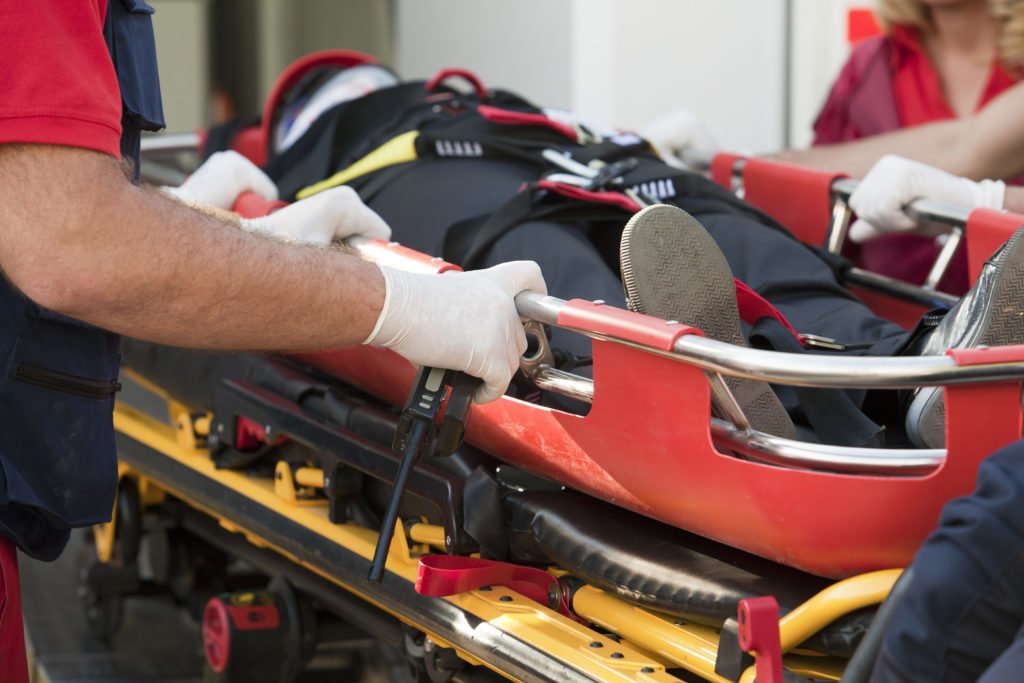 Dmitriy is a paramedic that has worked in emergency medical services (EMS) since 2013. He started as an EMT and obtained his paramedic license in 2015.
"The recent outbreak of the COVID-19 has truly put a perspective on how important and valued the paramedic industry is in relation to other public safety services," Dmitriy said. "Being on the front lines of a pandemic is in a way an honor, a way to show my community that I and my team are there for them in good times and bad. No matter what the situation is, no matter the time or the place, our community knows that when they dial 911 for help, we, the paramedics, are there to help.
He also voiced frustration about the lack of support paramedics receive from the hospitals they work for and the pay discrepancies between paramedics and other public service personnel.
"Paramedics, though the highest-trained public service entity, continue to be the lowest-paid public service members in the country, making less than firefighters and police officers," Dmitriy said. "What frustrates us paramedics the most is that we are being geared up to work the front lines of this COVID-19 pandemic while the firefighters and police officers are gearing down, limiting resources, limiting response personnel. In recent days, the amount of fire departments and police departments responding to 911 calls has diminished significantly, yet paramedics are out there working full time responding to all 911 calls.
"While we are treating patients that present with symptoms of the COVID-19, we often don't think about ourselves and what the virus could do to us," he continued. "Rather, in our minds, we think of the impacts that the virus will have on our families when we become carriers of the virus. Working in the busiest 911 system in Minnesota, we paramedics are out there every day putting our own health and well-being on the line for the preservation of our communities […] . Why? Because it's in our blood to help people."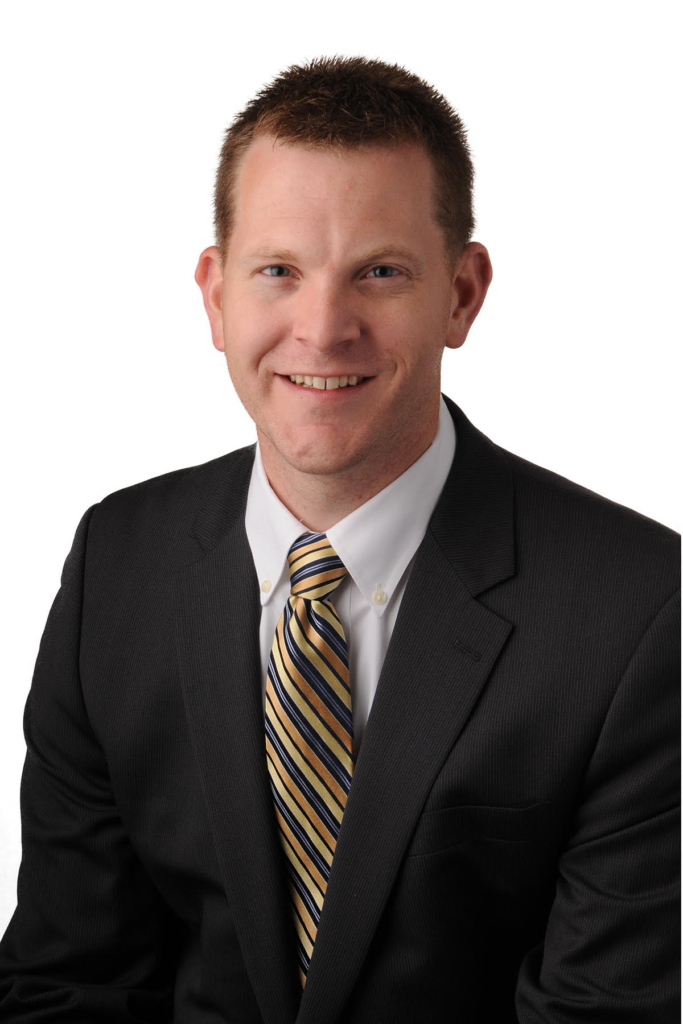 Dr. Nick Simpson has been a physician for nine years and currently serves as an Emergency Medicine and EMS Physician. He said that going to work has a different feel now that they're facing a pandemic every day.
"There are a lot of things that cross one's mind working in the medical field now — especially, working in public safety (i.e. EMS) or the emergency department," Simpson said.
"We're reminded now that everyone's choices have real tangible consequences," he continued. "They affect our patients, co-workers, me, and my family. I will admit that things are changing rapidly, and it can be difficult to keep up. We need to keep up. We have to try."
He also stressed how important it is for medical professionals to fight misinformation and increase awareness.
"What remains unclear is have we done enough and have we done it fast enough?"
"When we see articles from places like Italy that have been hit hardest by COVID-19, it serves as an ominous premonition to what our world might become," Simpson said. "We sincerely hope that we can avoid it getting that bad. We hope that we can learn from them. What remains unclear is have we done enough and have we done it fast enough?"
One of the difficulties Simpson highlighted was the shortage of testing supplies, which limits the number of people who can be tested. He said that the amount of time it takes to get test results also makes it difficult to obtain clear and current data, which "means that the numbers we're working with are several days old."
With a stark but positive outlook, he said that "despite all this, every shift, we choose to put on our scrubs or our uniform. We put on our PPE (personal protection equipment) and get to work. We do so knowing that we might get sick. We do so knowing that it might make our families sick. In some cases, it might even take our lives or claim a member of our family. And we make that choice, every shift. We go in. We do it because our communities are counting on us. Our brothers and sisters on the front lines are counting on us. Our families are counting on us."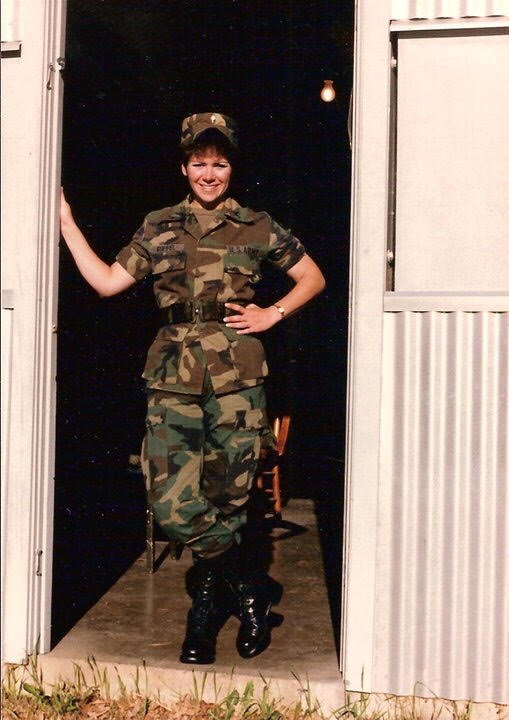 Shivaun, a 25-year veteran of the Minnesota Army National Guard, has been a registered nurse (RN) for 30 years in various areas of the healthcare system. Shivaun has experience in home health care, clinics, and the inpatient/hospital care setting.
When asked how she feels being on the front lines of the COVID-19 pandemic, she said, "Fear (a little). Even though fear can grip anyone under duress, I continuously pray for strength in my faith and remind myself to live under the promises of Psalm 91 and 2 Timothy 1."
She said that shortages of PPE, being questioned by her leadership, and being short staffed leave her feeling frustrated and exhausted.
"From the expectation of continuing a pace that is unsustainable without relief from an adequate and dependable supply chain, and an increase in extra needed staff (that is not always available) to care during this crisis," she said. "From the (increased) mental and emotional strain — bedside nurses have to coordinate everything for everyone — from patients to families to MDs to all ancillary staff — we 'spin plates' all day long."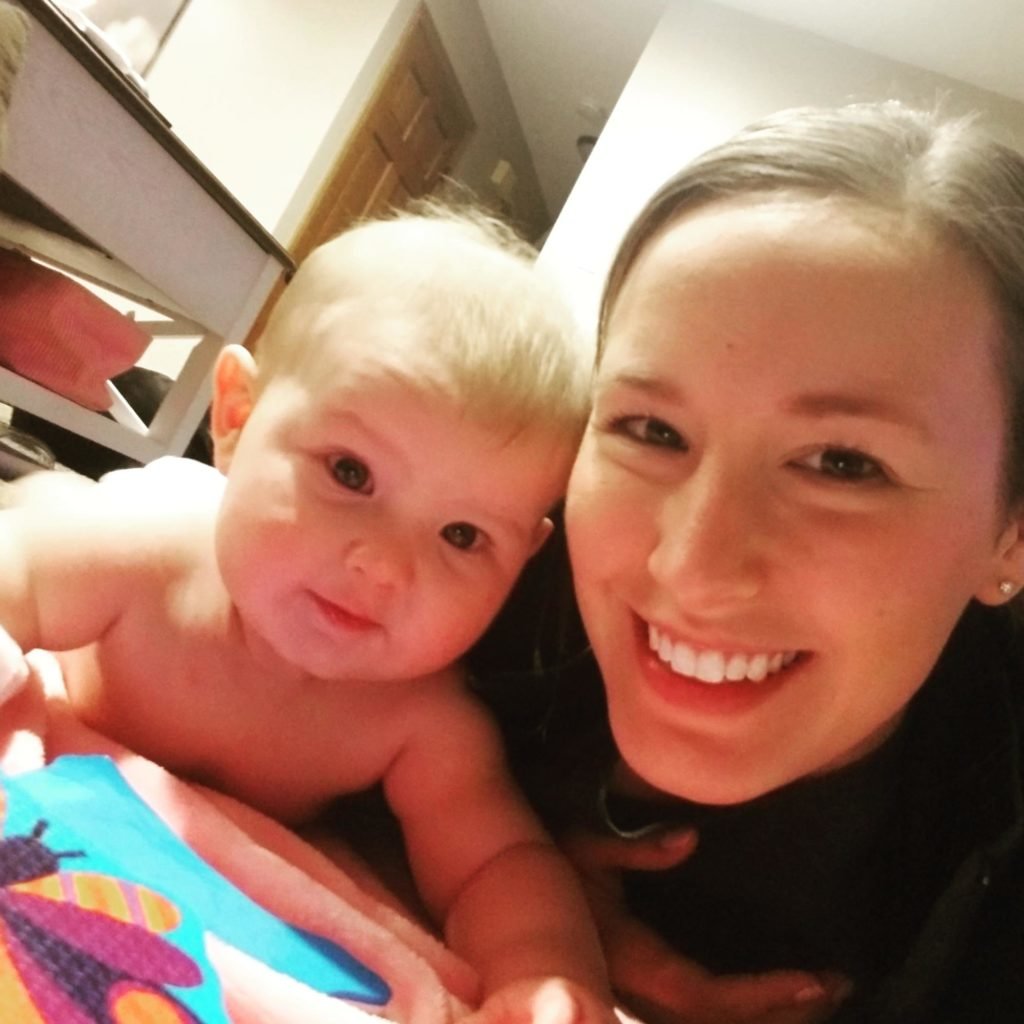 Liz spent six years as a nursing assistant before becoming a registered nurse (RN) three years ago. She has worked on the trauma step-down intensive care unit and currently works in the emergency department.
"It's overall a little worrisome," she said. "Hospital workers, especially those who are on the front lines, don't have enough PPEs to use as manufacturers recommend. We are having to re-use masks that are supposed to be one-time use.
"In regard to working around individuals who are possibly infected with COVID-19, it's another virus that we must adapt to in healthcare and be prepared for," she continued. "I don't feel our hospitals are equipped or prepared for the masses of people who may become critically ill. We are often short staffed and only have a certain number of beds, and a small fraction of them are equipped for ICU purposes on top of the shortage of medical supplies and PPEs."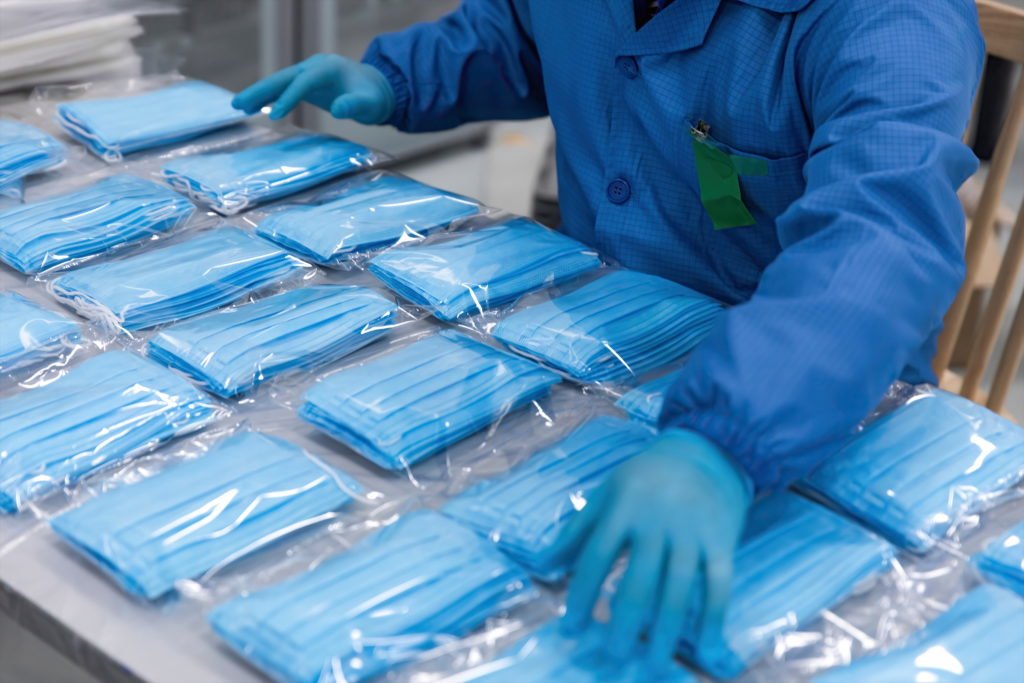 One emergency medicine physician Coffee or Die spoke to was candid in his frustrations and fears. He has had a 29-year career in medicine that has spanned several different positions within the pre-hospital and hospital settings. He is a paramedic, board certified in emergency medicine and family medicine, and has been working as an Emergency Medicine and EMS Physician since 2005. He is the medical director for Rescue Task Force, a veteran-owned small business, as well as for a critical-care air ambulance service and a large-scale event medicine EMS service.
When asked how he feels working as an Emergency Medicine and EMS Physician during the COVID-19 Pandemic, he said, "Frightened for my family is probably the best description. My wife is scared shitless of me coming home with this, with its higher-than-normal potential for becoming ill and dying."
He recently returned from a deployment with a branch of the federal government, where they prepared and trained for an influx of quarantined patients. "We were fortunate that it was early enough in this response that we did not have significant exposure, and completed our mission 100 percent," he said.
"As scared as I'll be when at work – I'll be proud to be able to make a difference in some people's lives, while expecting that my personal life will most certainly take a hard hit."
"Prior to and after returning home, faced with going back to work, my wife and I have had daily discussions about what we are going to do in the event that I should have a significant exposure, breech of my PPE, or find out that I'm suddenly quarantined," he continued. "Many scenarios emerge. Nationwide shortages of PPE; having to decide the risk/benefit of aggressively treating the potentially infected dying patient — and if I should perform interventions on them without any PPE, at the risk of my life and/or unknowingly bringing it home to my family, subsequently being responsible for the death of my children or my wife."
He noted the uncertainties they (emergency service and healthcare workers) face daily at work, such as having to implement procedures that many healthcare workers don't have much prior experience , such as the increased post-patient cleaning procedures, and higher level of PPE.
"This will be a career changing event for me," he said. "Following shifts, I will come home and be isolated from my children and my wife for an unknown amount of time. As more younger people have been infected with this recently, as it is simply more recognized as we increase actual testing. We also know that it's killed more than previously thought in my age range."
He continued: "The scariest part of this is [that] when I contract this disease, it is less likely due to human error — because you bet your ass I'm doing my best to protect myself and my family. It will most likely come from someone who I probably don't know and maybe won't even encounter directly — possibly a patient's family member; visitor; taxi driver; an accompanying Medical Power of Attorney for a patient who insists on coming with the patient as their legal right; or anyone else working at the hospital who is not yet symptomatic yet has done their best to prevent self-infection. I fear I'll have to choose whether we can stabilize a patient with life support or not, and subsequently have to watch someone die alongside their healthy family members who can't understand that we may not have resources sufficient to support the patient's life.
"I'm fearful of the horrible decisions I will need to make, and the mental anguish which may persist. Typically I have an understanding of why some people must die – and as long as I comprehend those reasons, I'm generally okay. Many people in healthcare and Emergency Services don't ever find out why someone has died, or the cause – and that lack of knowledge leads to significant PTSD (post-traumatic stress disorder) when they have a loss. The uncertainty of when or how someone contacted this virus will take a toll, especially when there is loss of life.
"These have become daily decisions in many places across the globe, and it's becoming an issue here in the U.S. It's a phenomenon impossible to accurately predict, except by predicted numbers. My wife is concerned that I'll be waking up in tears at night because I had to make some of these decisions. She's afraid of the insomnia which accompanies this line of work, adding to shift work sleep disorder. She's afraid of the PTSD which will stack as I compartmentalize things.
"In summary – as scared as I'll be when at work – I'll be proud to be able to make a difference in some people's lives, while expecting that my personal life will most certainly take a hard hit. I hope my children and wife can forgive me, though I know they will be proud once they understand. Honestly, I've never been afraid for my family prior to this past month. Stay home, do what you can to teach your kids about infection prevention. Wash your hands. Follow the guidance of the community health officials. Use common sense. Think of it like glitter — it gets everywhere, sticks for a long time, and is hard to eliminate. By doing so, you will protect me, my wife, my 4-year-old son and 6-year-old daughter, and the families of each person with whom I work."
Editor's Note: A previous version of this article misspelled Dmitriy's name as Dmitri, and incorrectly stated that Shivaun was in the Minnesota Air National Guard. She is in the Minnesota Army National Guard. Both items have been corrected.
Editor's Note: At the request of Hennepin County EMS, Dmitriy's photo has been removed.