At least seven people, including a reported five Americans, were killed when a helicopter belonging to an international peacekeeping force crashed in Egypt's Sinai Peninsula on Thursday, multiple news agencies reported
The Department of Defense had said earlier that six Americans died in the crash but later revised that number down to five. The Military Times reported that one US member of the peacekeeping force was medically evacuated.
An Israeli and an Egyptian official told The Associated Press that the other two victims were French and Czech. According to news reports, the UH-60 Black Hawk crashed near the island of Tiran due to a mechanical malfunction. Although ISIS elements are known to operate in that region, as of this article's publication there have been no reports of hostile fire.
The helicopter was part of an international force comprising 13 countries known as the Sinai Multinational Force and Observers (MFO), which is charged with monitoring a 40-year-old peace agreement between Egypt and Israel. The peacekeeping mission was first agreed upon in 1978 during the Camp David peace accords between Egypt and Israel. The US began sending troops to the restive territory in 1981.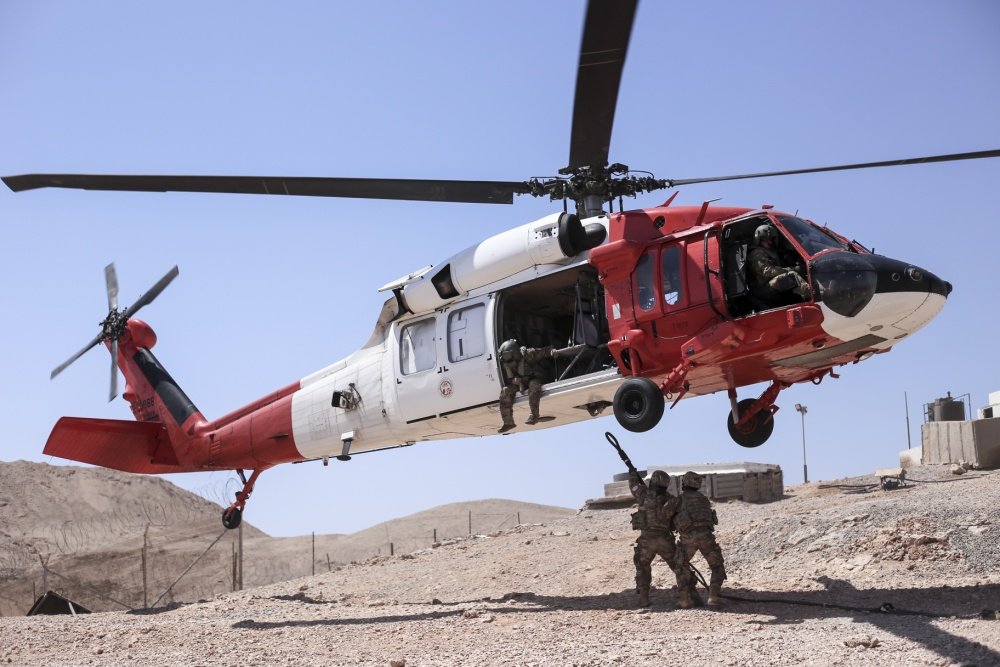 Israel and Egypt fought over the Sinai Peninsula during the Cold War, and the original mission of the MFO was to maintain the peace. However, with the emergence of the Islamic State group and other terrorist groups in the region, the purpose of the US troop presence has shifted to counterterrorism. The US military maintains about 400 troops in Egypt's Sinai Peninsula as part of that effort. The US contingent is mainly drawn from the National Guard. The overall multinational force numbers some 1,156 troops from 12 other nations.
The National Guard took over the responsibility for manning the US contingent to the MFO in 2002. And since that year, some 12,000 US National Guard soldiers have deployed to the Sinai Peninsula.
The US troops are divided between two locations: a front-line outpost against the Islamic State group in the northern part of the peninsula, as well as a camp in the Egyptian resort town of Sharm el-Sheikh. Tiran Island, the site of Thursday's helicopter crash, is about 7 miles from Sharm el-Sheikh.
In May, multiple news reports suggested the Pentagon was mulling whether to pull US troops from the Sinai Peninsula.