The funeral for Henry County Police Department Officer Paramhans Dineshchandra Desai will be held Sunday, Nov. 14, in McDonough, the Georgia city where he was fatally wounded Nov. 4.
A community prayer vigil will also kick off at noon Friday at the Henry County Police Department headquarters — 110 Zack Hinton Parkway — to honor Desai, 38, who was shot while responding to a domestic violence call.
He died Monday in an Atlanta hospital.
The visitation for the Sunday service is slated for 9 a.m. to 11 a.m. at the Henry County Performing Arts Center, 37 Lemon St., in McDonough. The service will begin at 11 a.m.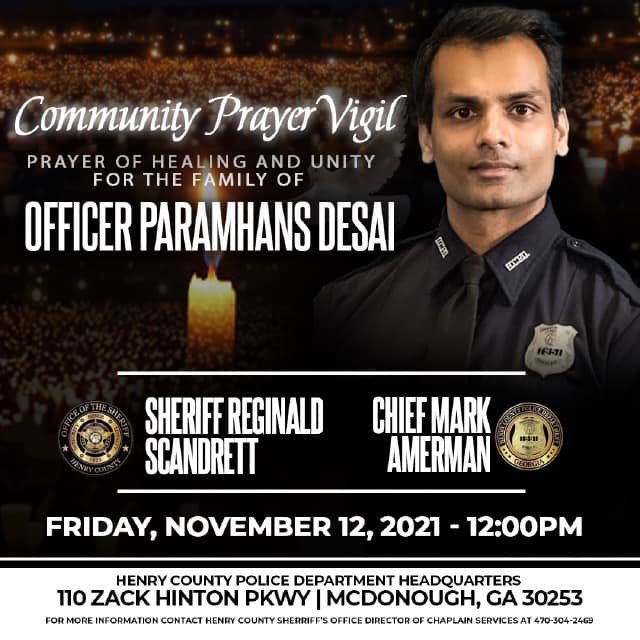 Cannon Cleveland Funeral Directors in McDonough is handling arrangements.
Henry County Police Department spokesperson Sgt. Anthony Militello told Coffee or Die Magazine that his agency was encouraging citizens to line the streets Sunday while a procession delivers Desai's casket to the performing arts center.
The motorcade will set out at 8:30 a.m. Sunday in McDonough and will pass along North Ola Road to Highway 81, then down John Frank Ward Boulevard to Lemon Street, ending at the Henry County Performing Arts Center.
The manhunt for Desai's accused killer, 22-year-old Jordan Marquis Jackson, ended late Tuesday at an apartment complex in nearby Riverdale, Georgia. Authorities said Jackson shot and killed himself as SWAT officers closed in on him.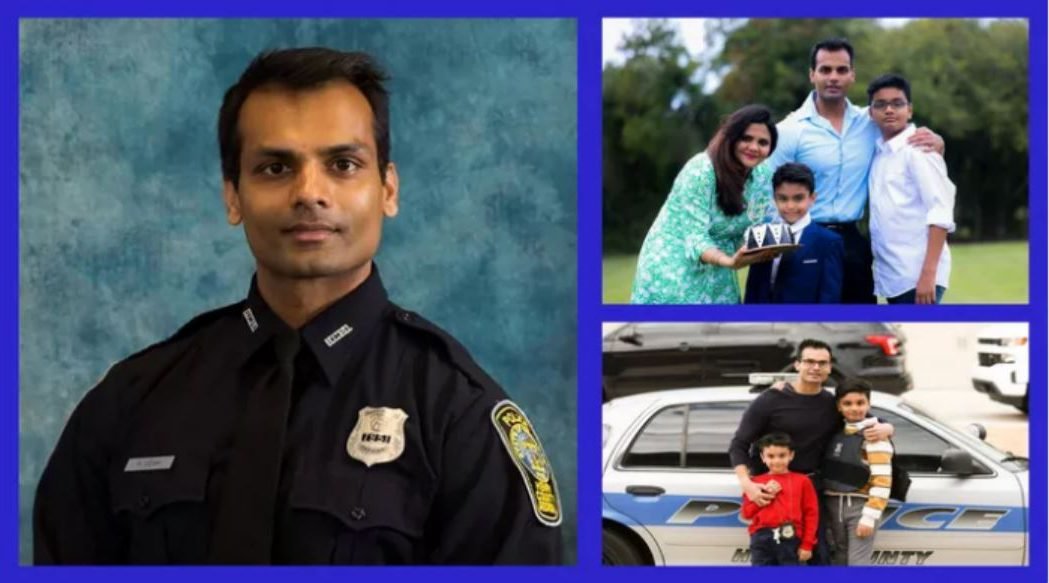 A 17-year veteran of law enforcement, Desai leaves behind his wife, Ankita, and his sons Om, 11, and Namah, 8.
A GoFundMe campaign to raise funds for Desai's wife and children had topped $285,000 by Thursday afternoon. Launched by the officer's sister, Divya Desai, it pays homage to a man who decided as an 8-year-old emigrant from India to serve his new American community as a cop when he grew up.
"He often said he wanted to die as a cop and that's how his journey ended," Divya Desai wrote.
Read Next: