For Marine Corps veteran Amy Forsythe, Camp Pendleton always felt like home — a place from which she'd stepped off for deployments to Iraq and Afghanistan and to which she returned months later, exhausted and relieved to see the familiar hills, palm trees, and Pacific Ocean. She knows every nook and cranny of the sprawling California base, every training range, building, and open field. And throughout her years as a Marine Corps combat correspondent, Forsythe lived and breathed the stories of the men and women who deployed from Camp Pendleton during the Global War on Terror.
Now, more than 25 years after first arriving at the sprawling California training facility, Forsythe has published Heroes Live Here: A Tribute to Camp Pendleton Marines Since 9/11, which chronicles the history of the base, the war memorials and tributes located within it, and the stories of the service members who called Camp Pendleton home.
Heroes Live Here started as a passion project for Forsythe, who joined the Marines in 1993 and was first stationed in Camp Pendleton two years later. When Forsythe found herself back at the sprawling military training facility in 2020 as a public affairs officer, she marveled at the new memorials that she hadn't been able to see while deployed oversees. She started taking photographs of the tributes, intending to share them with friends or Gold Star families who might not get the chance to see them in person.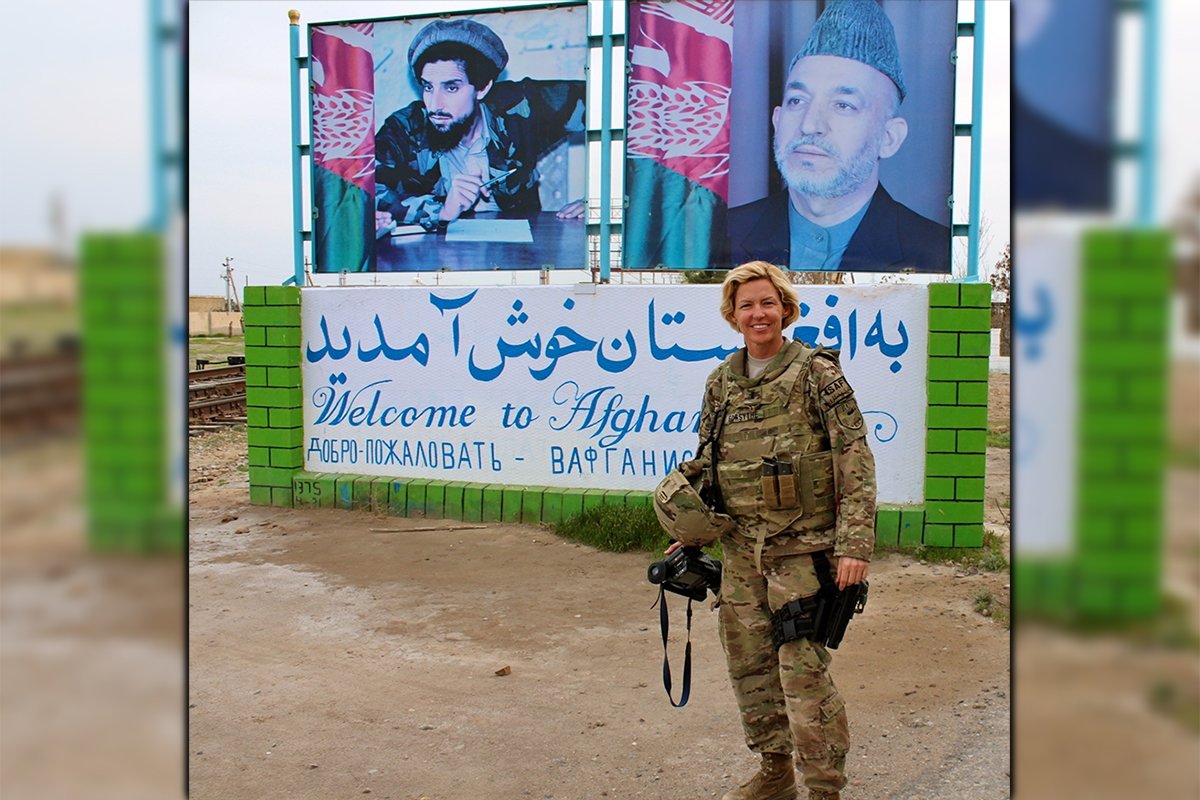 "A lot of people got out of the Marine Corps and spread to the winds," Forsythe told Coffee or Die Magazine. "They don't know all the tributes and the legacy that remain here on base. There's so much rich history here that I love sharing with people."
Soon, that passion project evolved into what Forsythe refers to as her "love letter" to Camp Pendleton.
Heroes Live Here reads like an expanded coffee-table book; it features more than 150 photos — many taken by Forsythe — along with a historical overview of Camp Pendleton, tributes to fallen service members, and essays contributed by fellow Marines, including Navy Cross recipient Sgt. Maj. Justin Lehew; retired Lt. Gen. Lawrence Nicholson, who served as commanding general of III Marine Expeditionary Force from 2015 to 2018; and a combat artist who was tasked with painting Marines on the front lines of Iraq and Afghanistan.
Interspersed throughout the stories are pictures and descriptions of the many memorials scattered across Camp Pendleton, from the famed Horno Crosses overlooking the base to the 1st Marines Memorial Park and Garden with a bronze statue of a field cross serving as its centerpiece. Forsythe shows readers the eight white crosses on "K9 Hill" honoring Marines killed in the line of duty while serving as military dog handlers, and the iconic paddles lining the walls of the 1st Reconnaissance Battalion's headquarters building.
Toward the end of Heroes Live Here, Forsythe notes that "the war in Afghanistan ended much as it began — with U.S. Marines defending a runway."
In 2001, Marines from Camp Pendleton's 15th MEU were some of the first troops to deploy to Afghanistan. Two decades later, a new generation of Marines from the base were sent to Kabul to assist with the final days of the withdrawal from Afghanistan. Nine Camp Pendleton-based Marines and one sailor were among the 13 American service members killed by a suicide bomber Aug. 26, 2021, during the evacuation. Within hours of the attack, a temporary memorial had sprung up at Camp Pendleton's front gates.
"It really hit this community hard," Forsythe said, adding that the support Camp Pendleton receives from its surrounding communities is "unlike anything else" she's witnessed.
Heroes Live Here is a tribute to that community, too, as well as to the Marines who never made it home, and to their families. Forsythe said she hoped her book would preserve the legacy of the post-9/11 generation, offer a space for veterans and Gold Star families to reflect, and inspire future generations of Marines.
"I wanted to show that Camp Pendleton is a place where we don't forget those that once stood here," she said. "They'll live here forever because this is really hallowed, sacred ground for training, for preparing for combat, and we have space carved out to honor those that were lost."
---
Heroes Live Here: A Tribute to Camp Pendleton Marines Since 9/11 by Amy Forsythe, Two Palms Media Group, 206 pages, $19.99 Kindle or $49.99 hardcover.
Read Next: