It's been almost six months since the United States packed up and pulled out of Afghanistan, ending the longest war in American history and sending thousands of Afghans into hiding. The Taliban, rebranded as the Islamic Emirate of Afghanistan, initially promised amnesty and understanding to those who had opposed the terror group for more than 20 years.
But as many had feared, the Taliban lied.
A United Nations report released this week and seen by several news organizations claims approximately 100 former Afghan military members and government officials have been killed since the Taliban took over, at least two-thirds of them directly by the Taliban or their affiliates. That figure seemed improbable to one woman reached by Coffee or Die Magazine who is currently hiding in Afghanistan from Taliban retaliation. And it rang "unrealistically low" to a Marine Corps veteran in Mississippi who spends his free hours desperately trying to coordinate the rescue of people still in the country.
In a tweet, an account linked to the Taliban Ministry of Interior Affairs said the government "has not killed anyone since the amnesty."
Aysha, whose name has been changed to protect her identity, is a 26-year-old human rights activist in Afghanistan who has spent the last five months hiding in fear for her life. She moves from one safe house to the next every few weeks, a shell-game tactic used to avoid the Taliban's door-to-door searches.
"They are killing soldiers, activists and lawyers in the cities, villages and surrounding areas by [calling them] thieves, or removing them from their homes to unknown places," Aysha told Coffee or Die. "No trace of them is left."
Aysha doesn't leave the house unless she has to. Instead, her younger sister ventures out with her face covered by a hijab to fetch supplies, bringing back a month or two's worth of food for a dozen people.
However, when her sister contracted COVID-19 and grew grievously ill, Aysha had no choice but to take her to a doctor in a city. There, she said, she saw Taliban soldiers open fire on two vehicles transporting former Afghan soldiers.
Aysha is one of 1,100 at-risk Afghans supported by Allied Extract, a US-based nonprofit founded by military veterans determined to help those who once worked for or supported the American war effort but were left behind last summer. The group has managed to evacuate more than 240 vulnerable Afghans, many of whom supported coalition efforts, spending a total of $115,000 raised from private donors.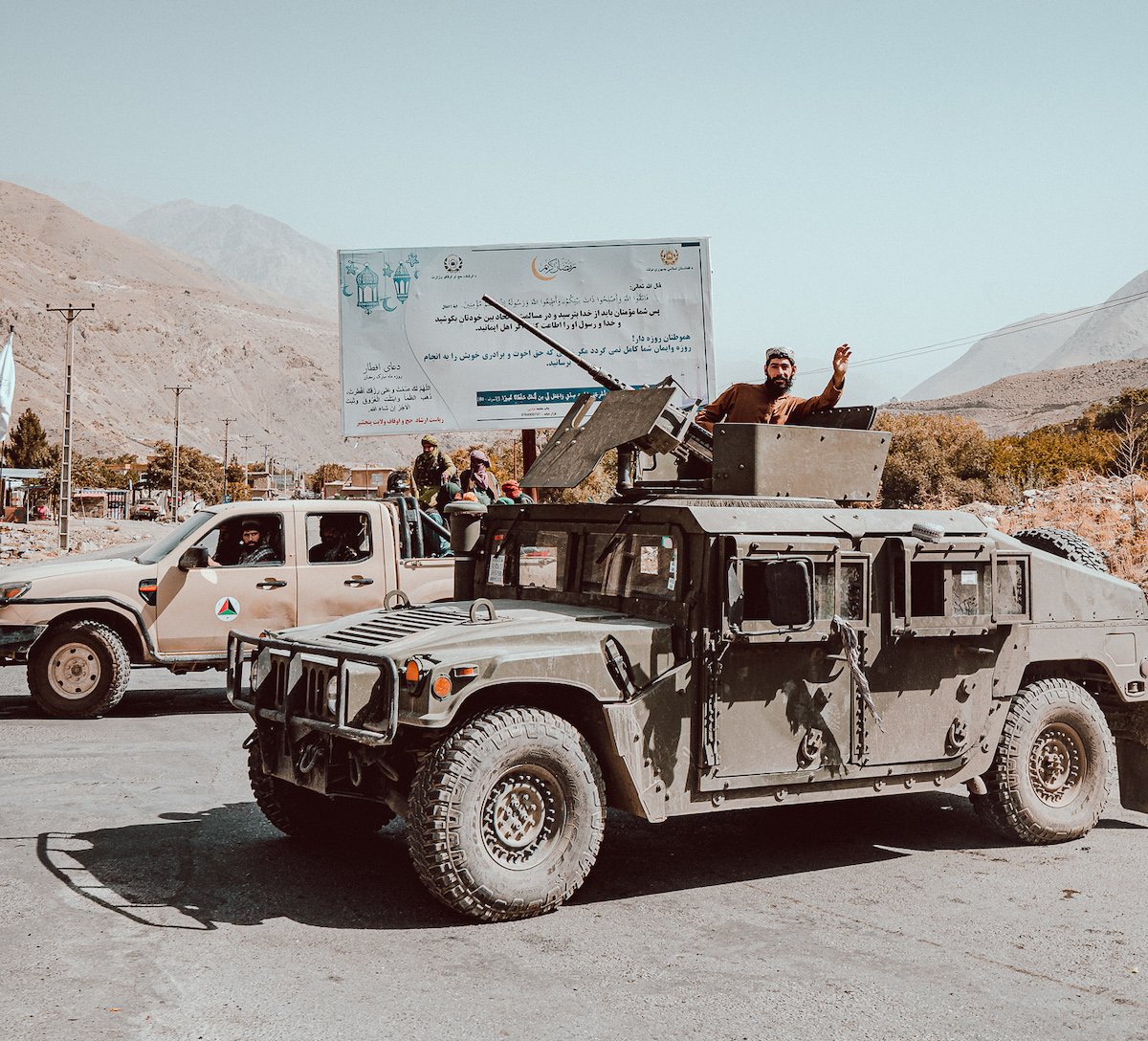 But fleeing Afghanistan became increasingly difficult as the Taliban's grip on the country grew stronger. Despite Taliban promises that US Secretary of State Antony Blinken said were "to let anyone with proper documents leave the country in a safe and orderly manner," the Taliban are not allowing many Afghans to leave, especially those who supported the United States.
Moises Espinal is Allied Extract's co-executive director and chief financial officer, and served four years as a Marine infantryman including two deployments to Afghanistan. Now a full-time accountant, he says he squeezes in a handful of hours each week to help coordinate Allied Extract.
Those weekly hours, he said, were as high as 40 in September and October, as he received dozens of messages each day from Afghans seeking asylum. But when the flights stopped and leaving the country became something between difficult and impossible, the number of messages declined. That's when Allied Extract decided to pivot its strategy.
Now the group spends approximately $6,000 a week on renting buildings as safe houses, along with groceries and other supplies for approximately 1,100 people. But these efforts are just buying time, which always seems to be running short for those Afghans in hiding.
"The Taliban are actively persecuting those who either worked against the Taliban movement with the government or those who spoke out against the Taliban movement while they were conducting their insurgency," Espinal said. "Two weeks ago we had an incident where one of the judges left the compound and the Taliban controlling that district recognized [him]. And [he] and his wife were beat in front of the family pretty much and they were taken away to an unknown prison. Luckily for them, they were one of the few that were released."
As for the UN's estimate, Espinal thinks the numbers don't add up. Just among Allied Extract clients, he said, two have disappeared without a trace, and another 100 who decided to escape on their own have not been heard from, though the team hopes for the best.
Espinal said it's hard to believe that the Taliban, who are now equipped with US weapons and operate unopposed almost everywhere, have only tracked down and killed 100 US-affiliated Afghans in five months.
"We are trying to help roughly 1,100 people that actively worked against the Taliban movement, and we are a small organization," Espinal said. "Other groups are helping tens of thousands of other people who all worked against the Taliban movement. You're telling me that out of these tens of thousands of people and special immigrant visa applicants, the Taliban has managed to only get their hands on 100 of them?"
And reports of killings and disappearances continue to trickle out of the country. Six people were kidnapped in Kabul two weeks ago, the UN reported, three days after attending a women's rights demonstration in the city. Two were snatched out of their car in the early evening hours of Jan. 19 and four others were taken from their home later that same night. The UN said, "Control over dissent appears to be tightening," noting reports of "torture and ill-treatment" of activists, journalists, and former government officials and military members.
Aysha said most of the violence is rarely reported or the Taliban invent stories to justify the killings. The former Afghan troops she saw ambushed were later painted as thieves, she said. Others who have been killed were labeled as members of Afghanistan's Islamic State group affiliate, ISIS-K.
"We fully understand that by the name of 'thief' they are killing former soldiers," Aysha said. "One of my friend's brothers was also a former soldier and [the] Taliban killed him in November 2021 and said that he was a thief."
The Taliban agreed to resume commercial flights out of Kabul Tuesday after months of stagnant airport operations, Axios first reported. The agreement will allow two Qatar Airways flights per week out of Kabul. The resumption of flights, Aysha hopes, could eventually be a way out. But she knows it could also be a trap.
Aysha hopes she might one day board a plane bound for the United States, but for now, a flight anywhere will do. For now, her days are spent indoors, studying or busying herself with housework, anything to safely pass the time, which is otherwise broken up only by running from one safe house to the next.
But her spirit is dwindling. Some days, she admits, she feels as if all hope for the future has dissipated. Nevertheless, she continues to fight, not for herself, but for her younger sister. Their future depends almost entirely on the kindness of others, many of whom are half a world away.
"I am in a very difficult situation, I am very stressed and anxious. I don't know what will be my future, but I don't have [any other] choice, we have to endure these dark days," Aysha said. "I don't know if we will see good days again or not, but for now, we are like a bird that [has] been taken out of flight and trapped in a dark cage."
Read Next: