Let's face it – for Americans, the world often can't move fast enough.
Between fast food, ATM machines, and microwaves — just to name a few modern conveniences — the American culture continually aims to bridge the gap between long wait times and instant gratification.
Americans also rely on one very important catalyst to jumpstart their day: caffeine. Like most countries, it's rare to head to the office or even start weekend plans without the help of a cup of coffee. With a coffee chain on nearly every corner, there is no shortage of coffee selections, all designed to make that first morning sip the best part of the day.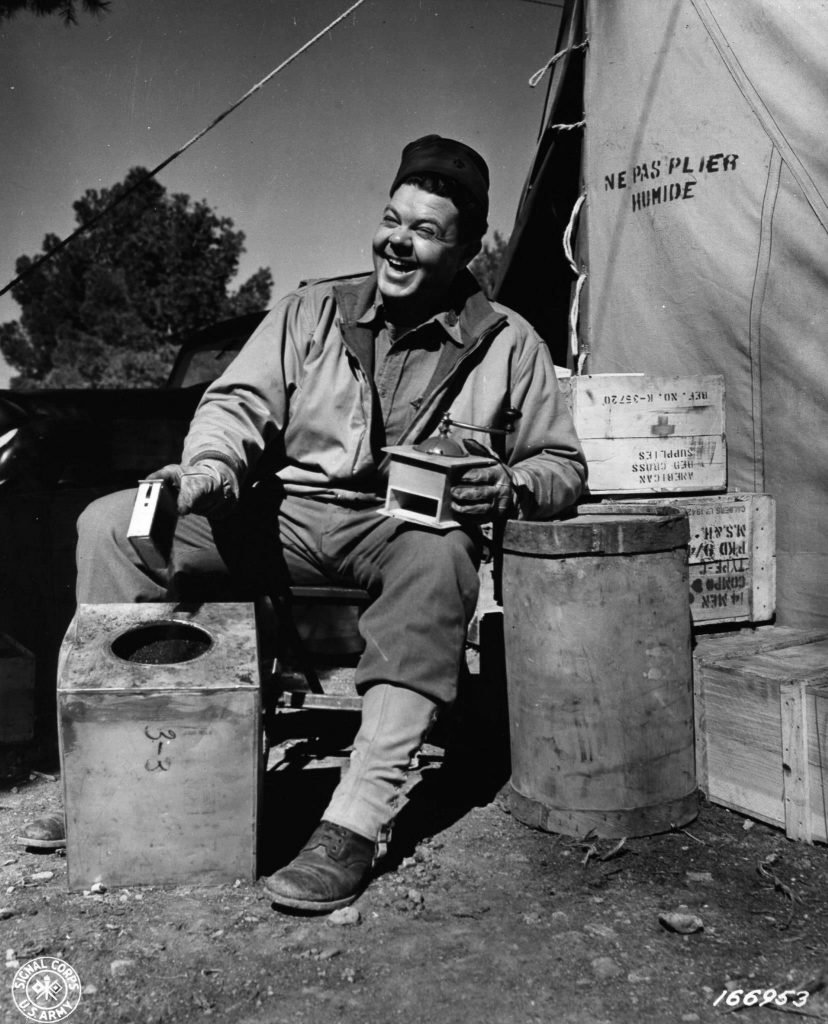 However, before such luxuries, or for some tight on cash, those who craved an early day pick-me-up with little time to spare needed a quick alternative to ensure they still received their morning fix.
Instant coffee, though often dismissed by true coffee aficionados, is incredibly convenient, as drinkers need only their selected coffee powder and hot water to enjoy their beverage. Within seconds, the powder, which is extracted from actual green coffee beans that have been roasted and ground, turns into a drinkable roast without the need of a brewer, bean grinder, or any other coffee accessory.
As modernized as instant coffee may sound, its origins actually span back to the American Civil War, as soldiers were looking for a fast and affordable way to spike their energy levels during combat. It was noted to have the consistency of axle grease and was reportedly rather detested amongst the troops. However, the idea stuck, and in 1901, the first successful method for creating a soluble coffee substance was discovered by Japanese American chemist Satori Kato.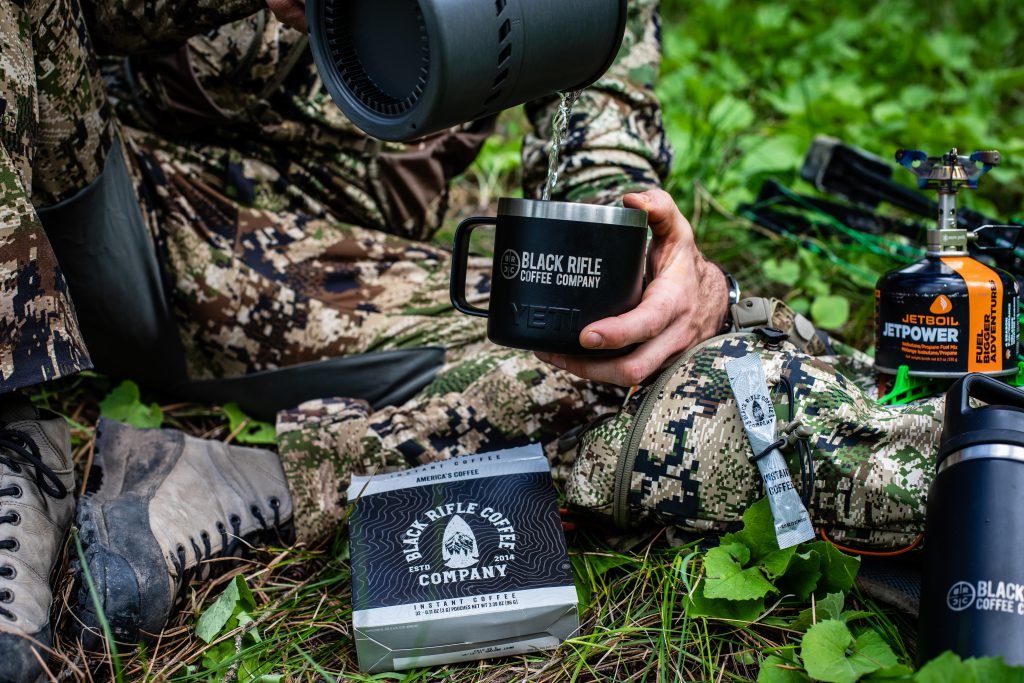 More famous was that of George C. Washington's first commercial instant coffee process, established in 1908 and mass produced by his own corporation, G. Washington Coffee Refining Company. A "cup of George" became a widespread nod to the creator during World War I, whose soldiers, similar to those in the Civil War, could not enter enemy lines without the accompaniment of a caffeine boost.
Soon, instant coffee became a household sensation and companies across the country were looking to create the best product in the market. In 1938, Nestle gave George C. Washington a run for his money when the company developed a smarter technique for producing instant coffee. The widely successful method led to Nescafe, which not only dominated the market but became a staple in another world event: World War II. Reports indicate that not only was Nescafe the preferred choice in the military, but approximately 1 million cases were reserved for the troops alone.
During World War II, the National Research Corporation (NRC) was eagerly developing methods to freeze dry imperative medical aids such as blood, plasma, and penicillin. When the war ended, the NRC took their scientific approach to the next level, instilling their expertise into commercialized consumer products, producing a very popular substance still widely consumed today: concentrated juice.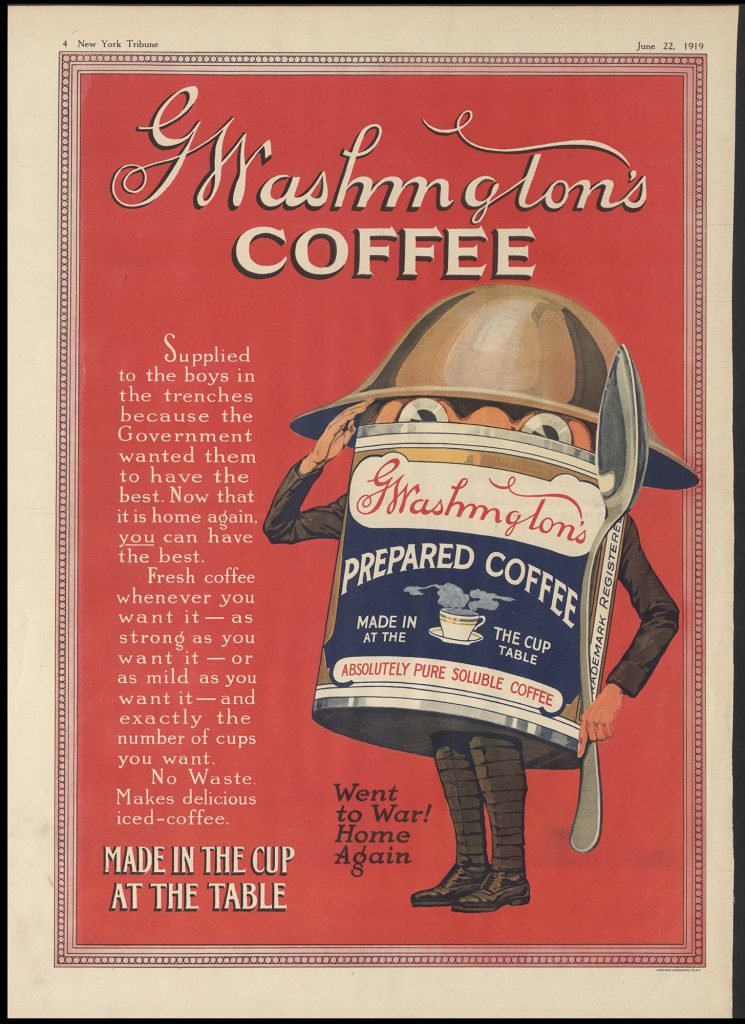 The NRC later formed Florida Food Corporation to mass produce their newly found revelation, eventually changing their name to Minute Maid, an inclination of the quick process to create juice from the concentrate. The NRC's advanced method caught the eye of Nescafe, who began to practice the techniques when manufacturing instant coffee.
The results were remarkable.
By the 1950s, Nescafe was deemed the first company to create an instant coffee that was made from 100 percent real coffee beans — no added chemicals, substitutes, or carbohydrates. For many, Nescafe's creation tasted like the real thing, and revenue boomed for the coffee brand.
Today, little has changed in the way instant coffee is manufactured and mass produced. Though it's generally not the top pick amongst most coffee lovers, there are many high-quality options that suit the needs of people who are traveling, spending time in the great outdoors — or just in a hurry. Instant coffee's historical ties to the military also show how wartime adaptations can often benefit the world at large.