KYIV, Ukraine — After more than seven years of constant combat, the war in Ukraine's eastern Donbas region is far from over. This week, Ukrainian President Volodymyr Zelenskyy said Russia had amassed some 100,000 troops in Ukraine's periphery. According to some, that buildup could signal Moscow's intent to launch an offensive in the coming weeks or months.
"Any further provocation or aggressive actions by Russia would be of serious concern," NATO Secretary-General Jens Stoltenberg said Monday, Nov. 15. "We do not, and will not, accept Russia's illegal and illegitimate annexation of Crimea. And we call on Russia to end its support for militants in the Donbas."
During the winter of 2013 to 2014, pro-European protests in Ukraine's capital city of Kyiv swelled into a revolution calling for the removal of Viktor Yanukovych, the country's pro-Russia president at that time. Weeks after Yanukovych's ousting in February 2014, Russia invaded and seized Ukraine's Crimean Peninsula.
Russian soldiers who took part in the Crimean operation were colloquially known as the "little green men" in Western news reports because of the lack of identifying insignia on their camouflaged military uniforms. Russian Foreign Minister Sergey Lavrov claimed that the patchless Russian troops were "self-defense units created by residents of Crimea."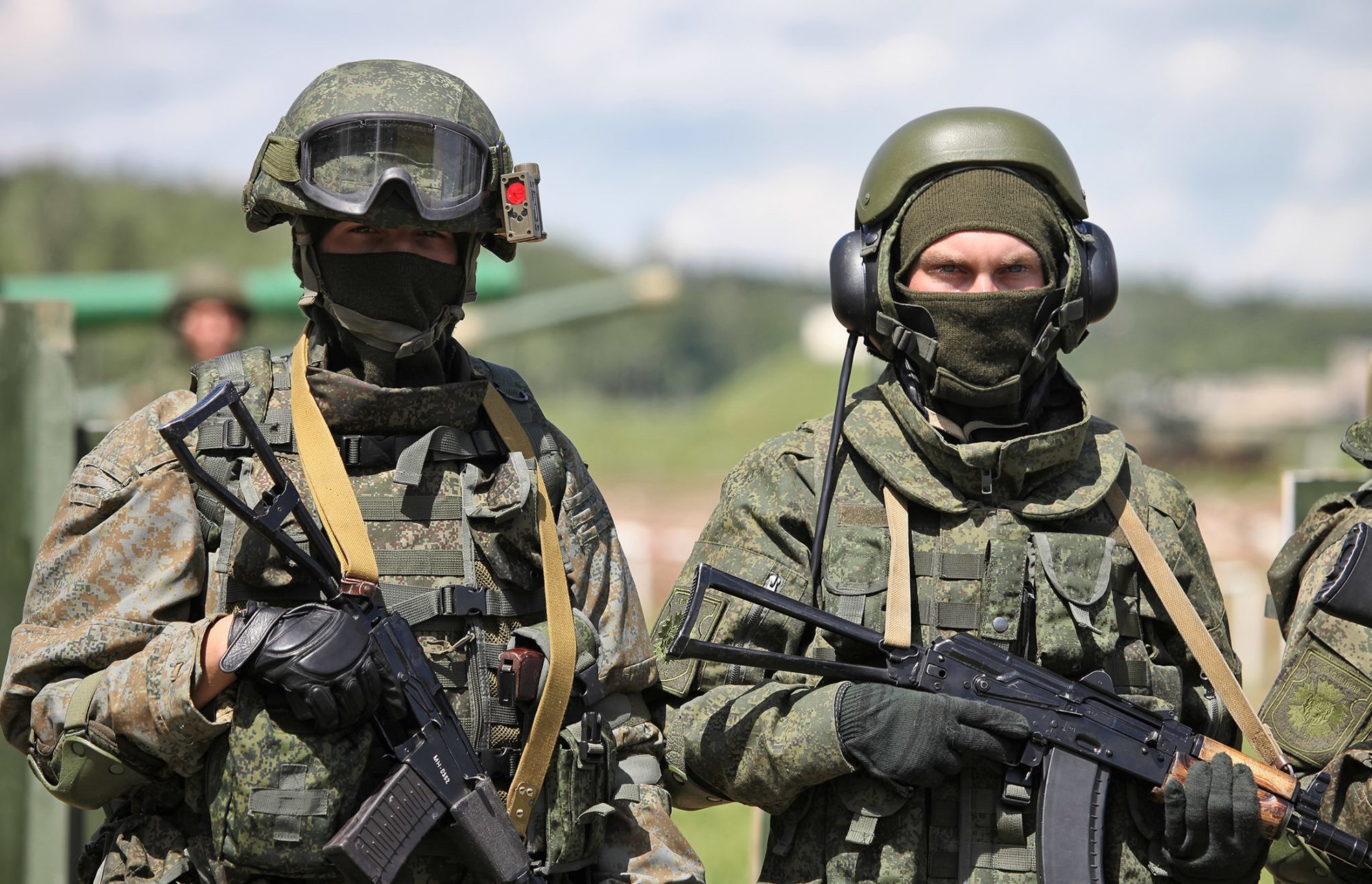 On Feb. 27, 2014, Russian special forces troops seized government buildings in Simferopol, the Crimean capital. By March 2, Russian military forces had de facto control over the entire peninsula. In the end, Ukrainian military forces didn't oppose the Russian invasion and Crimea was spared major combat.
The Donbas war began on April 6, 2014, when Russian security agents and special forces troops spearheaded an unconventional military offensive that spawned two Russian-controlled breakaway territories in eastern Ukraine — the Donetsk People's Republic, or DNR, and the Luhansk People's Republic, or LNR. Heralding a new era of multidomain warfare, Moscow's Donbas offensive blended conventional military force with weaponized propaganda and cyberattacks to create confusion, both on the battlefield and deep within its adversary's home turf.
Through a campaign of weaponized propaganda, Moscow painted both its Crimean invasion and the ensuing conflict in the Donbas as spontaneous uprisings prosecuted by disaffected Russian-speaking Ukrainians who opposed the pro-Western "Revolution of Dignity" in 2014. When a Russian surface-to-air missile deployed to the Donbas war zone shot down Malaysia Airlines Flight 17 in July 2014, killing all 298 passengers and crew on board, Russia's media apparatus went into overdrive, spreading fabricated stories to divert blame onto Ukraine and the US.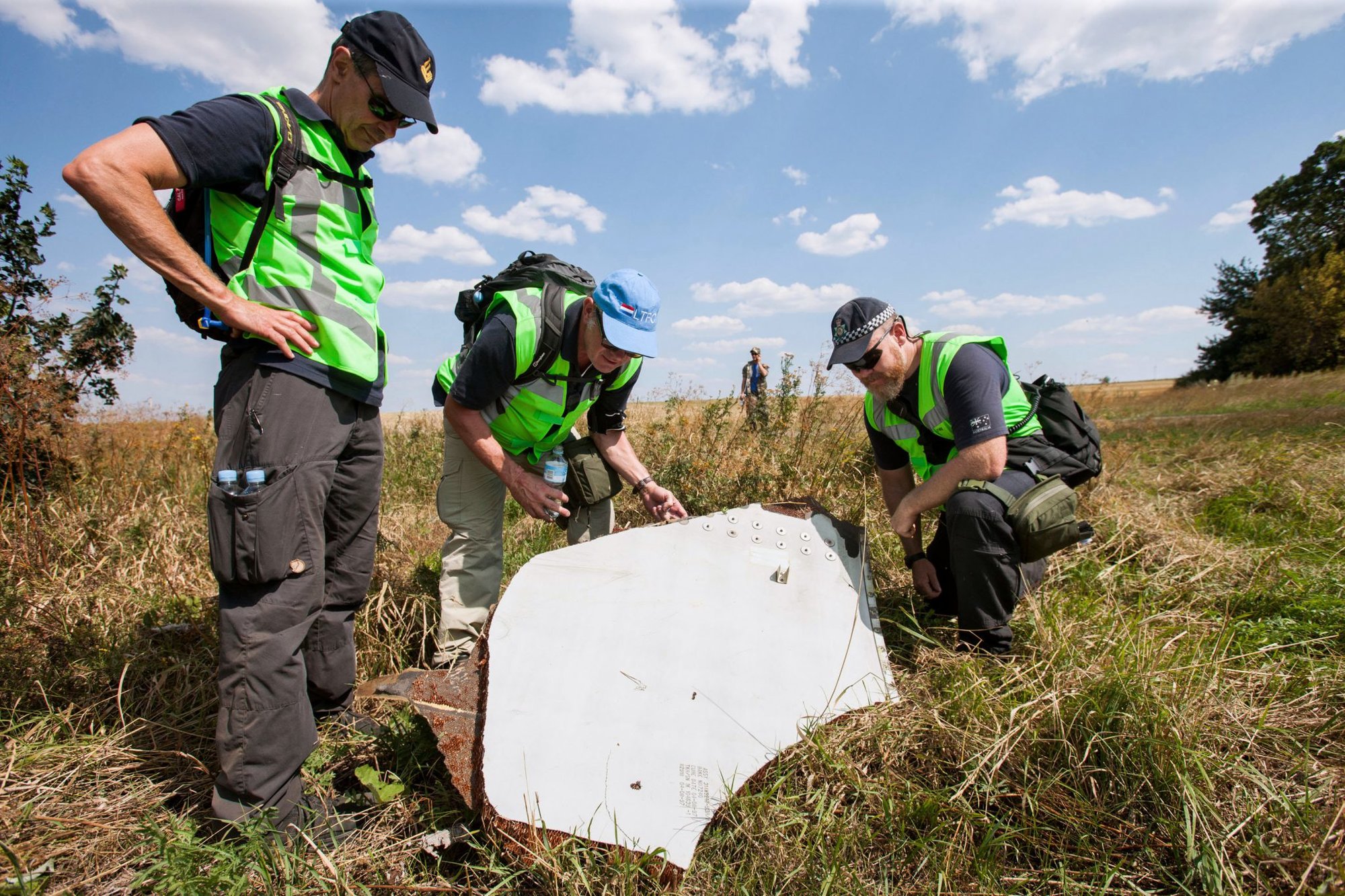 For Ukraine, the situation was dire in the summer of 2014. With Russia's unconventional offensive on the march in the Donbas, many worried about a full-scale invasion. Officials advised citizens in Ukraine's capital city of Kyiv to use the city's metro in case of a Russian aerial bombardment or artillery blitz. In cities across Ukraine, spray-painted signs on the sides of buildings pointed the way to the nearest bomb shelter.
At that time, the Ukrainian military was a ragtag force, able to field only about 6,000 combat-ready soldiers. Equipment reserves had been depleted by decades of plundering by corrupt oligarchs and arms dealers. With Ukraine's regular army on its heels, Ukrainian civilians filled the ranks of irregular combat units that set out for the war zone. Meanwhile, legions of volunteers collected and delivered supplies to support the front-line troops — often at great risk to themselves. This grassroots resistance movement underscored a widespread attitude of self-reliance among Ukrainian citizens who were unwilling to wait for the government to act in a moment of crisis.
Bolstered by these civilian volunteer battalions, Ukraine's amalgamated military reversed Russia's unconventional offensive. By July of 2014, Kyiv's forces had retaken 23 out of the 36 districts in the Donbas previously under Russian control.
With its army on the march, it looked like Kyiv might be able to take back all the territory it had previously lost to Russia and its proxies. In August, however, Russia outright invaded eastern Ukraine with thousands of its own troops bolstered by armor and artillery. Regular Russian forces sacked the town of Ilovaisk, inflicting heavy losses on Ukraine's mostly volunteer units. Following Ilovaisk, a sack on the port city of Mariupol looked imminent. The tide of battle had turned in Russia's favor.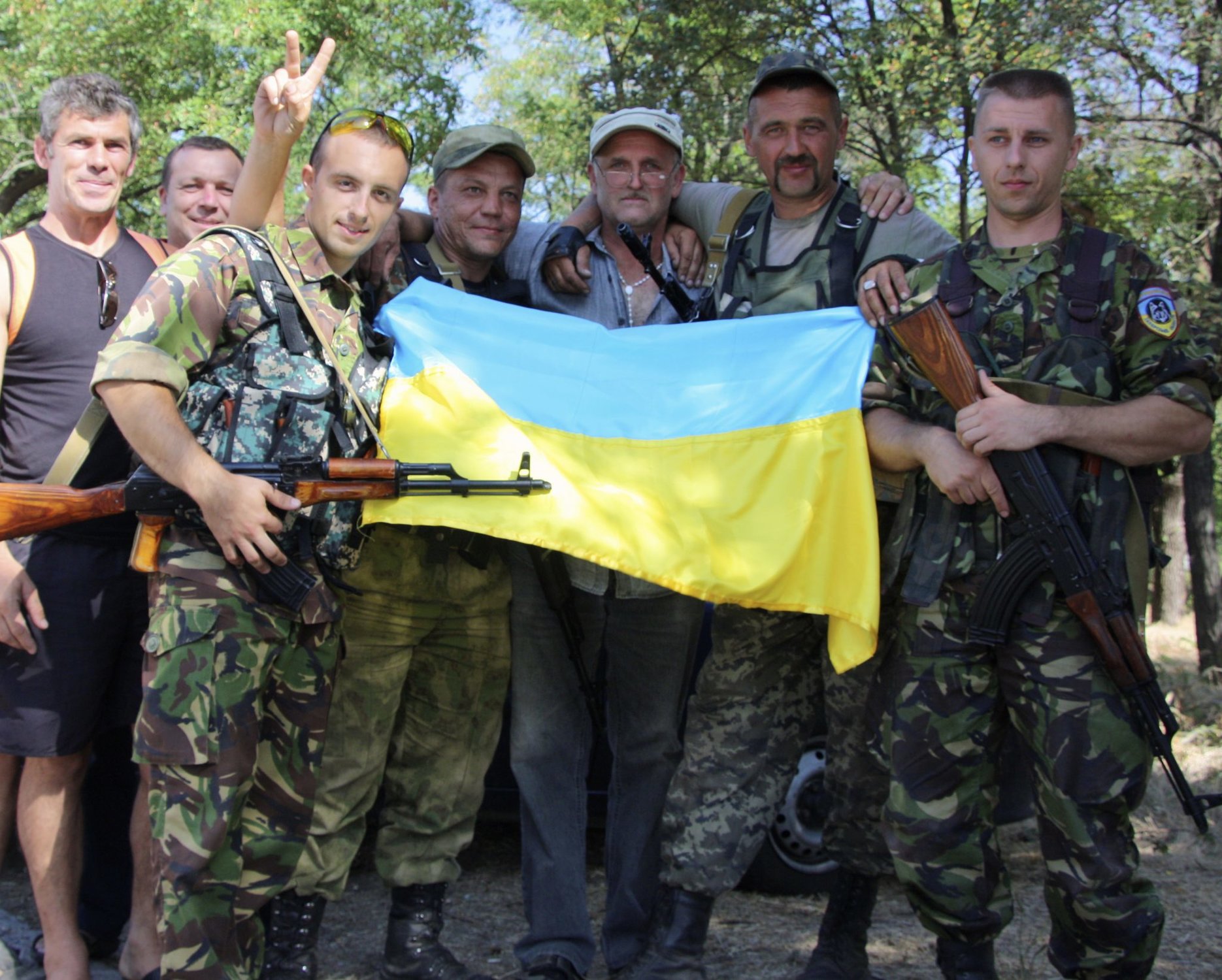 A September 2014 cease-fire arrested the war in Ukraine from escalating to truly catastrophic levels. Above all, Mariupol was spared a catastrophic siege. Even so, within a matter of weeks, that first cease-fire collapsed when Russian forces launched an offensive to retake the Donetsk airport. During the so-called second battle of the Donetsk airport, soldiers on both sides endured near-constant shelling, tank shots, rocket attacks, close-quarters gunfights — even hand-to-hand fighting. Russian forces ultimately overran the Ukrainian positions and won control of the airport in January 2015.
Following a brutal winter battle at the Ukrainian town of Debaltseve (in which Russian regular units participated), Russia brokered the Minsk II cease-fire, which froze the conflict along its current geographical boundaries and generally limited the intensity of combat by banning the use of certain heavy weapons. But the war never ended. Daily combat continues along a fortified front line in the Donbas.
In some areas, no man's land is several miles wide. In others, the Ukrainians and their adversaries are close enough to shout insults at one another. So far, the war has killed some 14,000 Ukrainians. And with 1.7 million people who still can't go home because of the conflict, Europe's only ongoing land war is also the continent's biggest humanitarian crisis.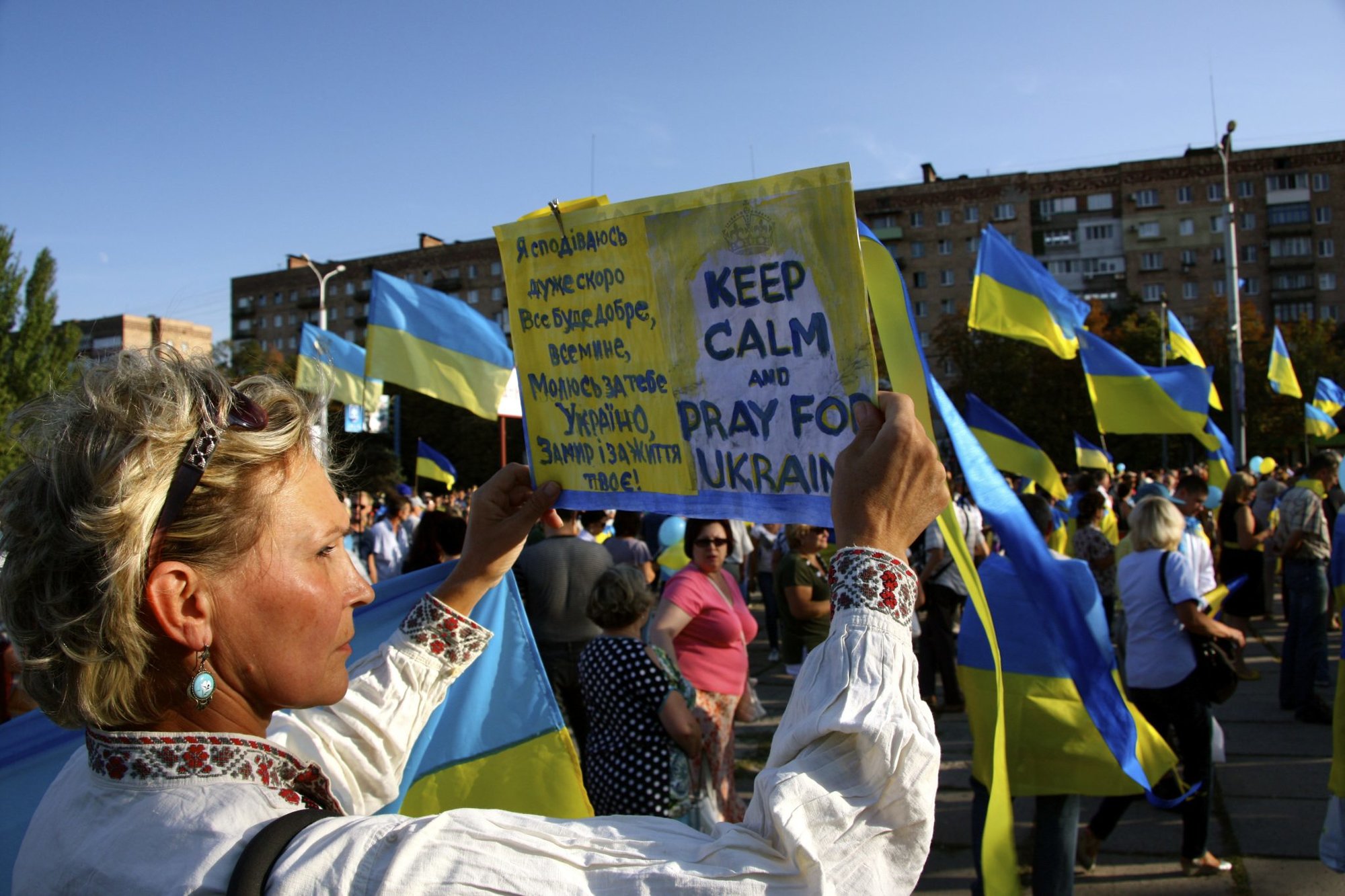 Active combat is no longer confined to the trench lines of the Donbas.
On Nov. 25, 2018, Russian military forces attacked and captured three Ukrainian navy vessels that were transiting through the Kerch Strait on their way from the Black Sea to the Sea of Azov. The attack marked a significant escalation in the conflict. For one, it expanded the ongoing shooting war beyond the trench lines in the Donbas to the sea. It also marked the first time in four and a half years of warfare that Russia openly admitted that its military had fired on Ukrainians.
The Kerch Strait crisis spurred Ukraine to fortify its southern seaboard against the threat of a Russian amphibious invasion, as well as to declare martial law in regions bordering Russia and Transnistria in Moldova.
Meanwhile, Russia continues to wage an edgeless, multidomain, unconventional war against all of Ukraine. There's hardly any part of Ukrainian life that hasn't been affected by cyberattacks, targeted assassinations, weaponized propaganda, and other means. Notably, Russian cyberattacks have hit Ukraine's power grid, water supply systems, banking system (by shutting down ATMs), largest international airport, and electoral process.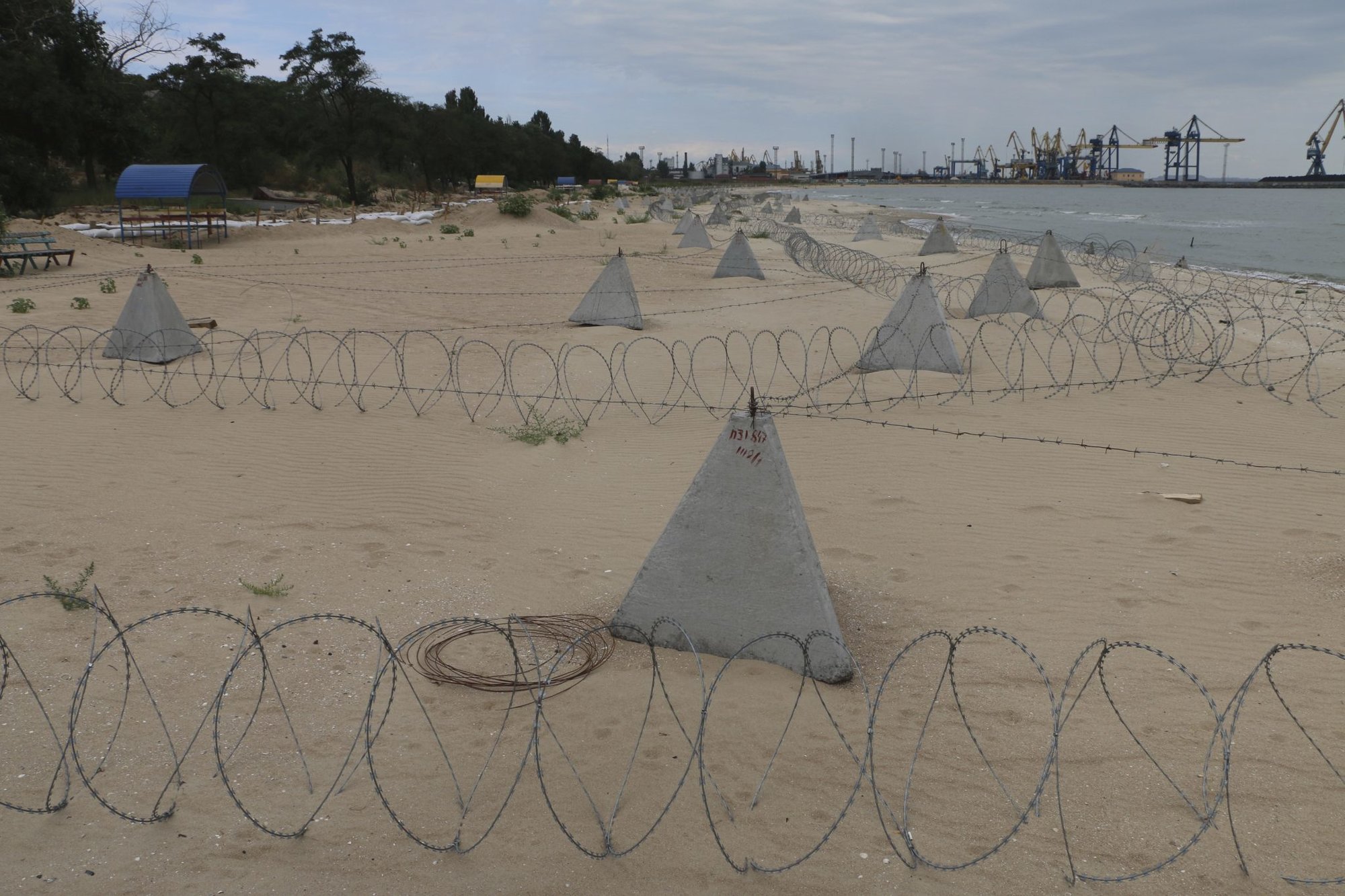 The main goal of Russian information warfare, according to Ukrainian intelligence officials, is to incite civil unrest throughout all of Ukraine. That use of information warfare is not so much a complement to military force as it is a parallel tactic to achieve the same result. In fact, one of Russia's first priorities at the war's outset was to destroy all the television broadcast towers in eastern Ukraine, thereby blanketing the region exclusively with Russian TV channels broadcast from over the border. To counter Russian propaganda in the war zone, Ukraine's government has since rebuilt its TV and radio broadcast network in the Donbas.
For years, Ukraine had focused on meeting the immediate needs of the land war in the Donbas. Now, Ukraine is slowly rebuilding its entire military with the specific objectives of defending against a Russian invasion, as well as adopting NATO standards.
Ukraine's once dilapidated military has transformed into one of Europe's largest armed forces — and one that possesses more active combat experience than any other NATO member or partner.
For its part, the US military maintains a training mission at a base in western Ukraine. Known as the Joint Multinational Training Group-Ukraine, or JMTG-U, the US-led mission began in 2015 as a means to prepare Ukrainian troops for daily combat in the Donbas. Today, military personnel from the US and six other NATO countries are preparing Ukraine's military to employ maneuver warfare as a defense against an outright Russian invasion.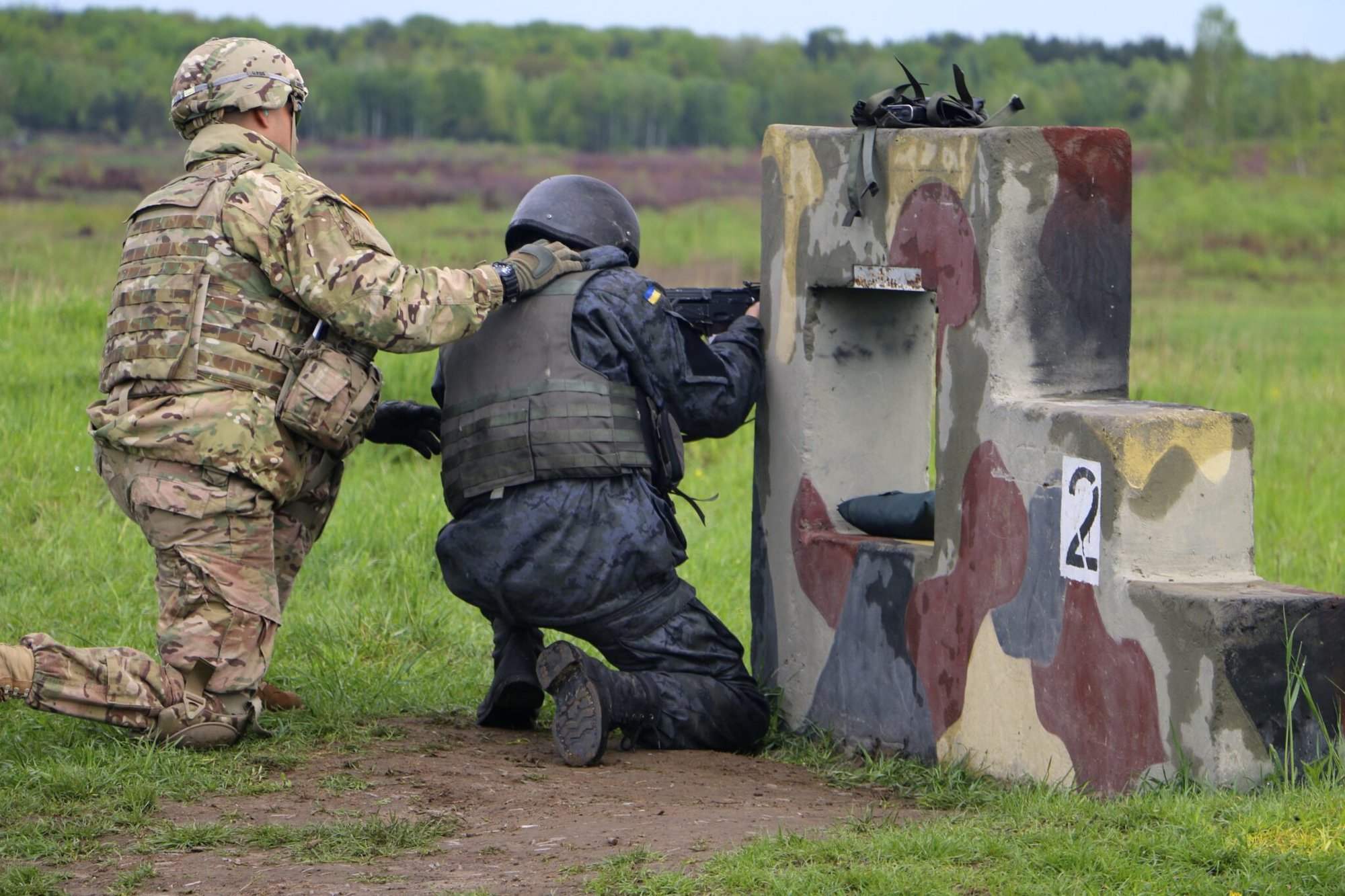 The United States and the European Union levied punitive economic sanctions on Moscow for its 2014 aggression in Ukraine. Since then, relations between Russia and the West have hit a post-Cold War nadir. Using cyberwarfare and an empire of weaponized propaganda, Russia has since embarked on a hybrid war blitz against Western democracies.
Russia's war against Ukraine also spurred NATO to increase the pace of its military exercises in Eastern Europe. Moreover, Poland and the three Baltic states of Estonia, Latvia, and Lithuania — all of which are NATO members — have rapidly expanded their military budgets since 2014 in response to the perceived Russian threat.
By invading the Donbas in 2014, Moscow likely intended to reverse the outcome of Ukraine's pro-democratic revolution. The Kremlin assumed that its unconventional blitzkrieg would break Ukraine's civil society and cause the country to unravel from within. In the end, however, Ukraine's citizens proved to be much more resilient than Moscow had anticipated.
Nevertheless, with two of Europe's largest land armies trading fire every day in the Donbas, there's always the chance that Europe's only ongoing land war could escalate into a far bigger, and far deadlier, catastrophe. Russia's latest moves underscore this ever-present risk.
Read Next: