FBI agents received intelligence that John Dillinger — the most wanted gangster, bank robber, and fugitive in the country — had entered the Biograph Theater at 8:30 p.m. to watch Clark Gable and Myrna Loy in the movie Manhattan Melodrama. Samuel A. Cowley, the special agent in charge of the Dillinger case, phoned J. Edgar Hoover, the director of the FBI, for instructions. Hoover informed his agents to remain outside, conduct surveillance, and wait for Dillinger to leave the theater in order to prevent the risk of innocent civilians being hurt in a shootout.
Melvin Purvis, the special agent in charge of the FBI's Chicago office, posted up at the door to identify the target. Two hours passed by, and just after the movie had ended, Dillinger and his two female dates walked past Purvis standing in the doorway. Purvis lit up his cigar, a signal for the other FBI agents waiting nearby to make the arrest. Dillinger was a violent and ruthless gangster. He and his gang had killed as many as 10 people across the Midwest, staged three jailbreaks, and killed a sheriff. He wasn't going to be arrested without a fight.
Dillinger pulled a pistol from his trouser pocket and ran toward an alleyway. Five shots were fired by three FBI agents, and three bullets struck his body. Dillinger fell face down onto the pavement and was pronounced dead at 10:50 p.m. on July 22, 1934.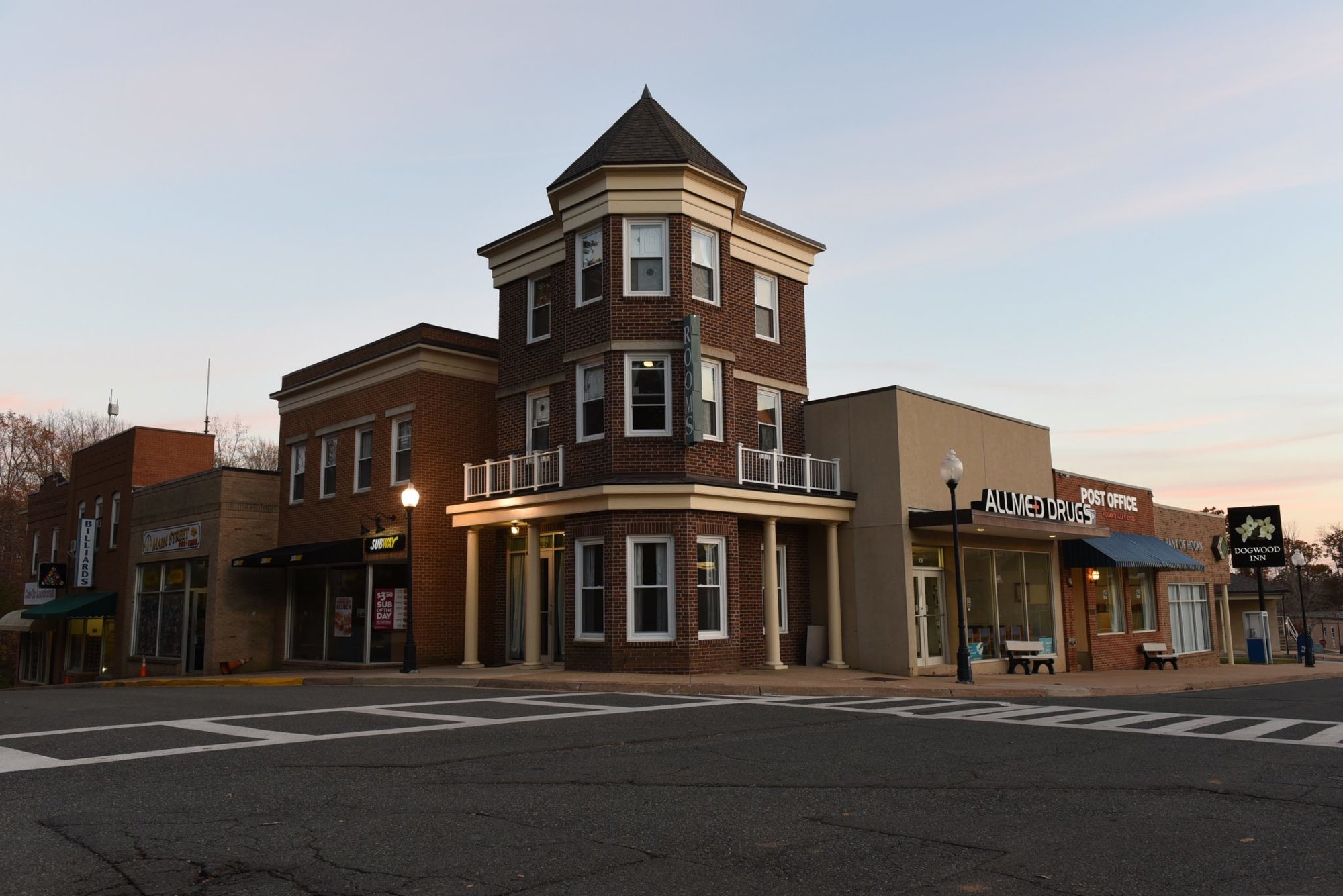 In order to provide new agent trainees with the most realistic training scenarios possible, the FBI consulted Hollywood set designers to create Hogan's Alley, an authentic-looking mock town established in 1987. The 10-acre training complex located at the FBI Academy in Quantico, Virginia, has since been dubbed the "baddest" and most crime-ridden town in America.
The Biograph Theater where Dillinger was slain is just one of many replicated buildings in Hogan's Alley. There is also a barbershop, a pool hall, a post office, a hotel, a jewelry shop, houses, and other buildings that agents may need to investigate throughout their careers. In fact, the Bank of Hogan is the most robbed bank in the nation at a rate of at least two to five times per week.
"Our tactical instructors here look to develop scenarios based off of real cases," said M.A. Myers, the section chief of the FBI's Training Division. "A scenario over in Hogan's Alley, which is where our tactical training is conducted, is going to closely mirror what our instructors have seen during their experiences."
Since the FBI's mission has become much more dynamic with a variety of new threats, agents are tested in schemes that also reflect terrorist attacks and cybercrimes. They also hire local actors to participate as bystanders or criminals and arm them with weapons and headgear for protection. The bullets are swapped for simunition — nonlethal training rounds that closely mimic the feel of live fire during an actual gunfight.
The FBI instructors pose these stressful situations to see how the trainees are going to react. After each session is completed, the instructors bring the students into a classroom and dissect the footage taken from the cameras wired around town. This allows the trainees to receive visual feedback to highlight their mistakes and progress being made.
Although Hogan's Alley was officially established some three decades ago, the training concept first appeared on a more micro scale at the US Army's Camp Perry in Ohio in 1919. A firing range was built to look like a war-torn French village, originally for the National Matches, a firearms contest. Cardboard cutouts of armed attackers were raised in windows by hand for contestants to shoot. They were scored for response time and accuracy. Later on, the village was used for Army-sponsored police training.
During the 1920s, the training exercises became known as Hogan's Alleys, a name inspired by the 1890s comic strip Yellow Kid that featured a boy who lived in a seedy New York City tenement infested with crime.
In 1945, the FBI established a more modern training range to put agents through its first "surprise scenario." There were mechanically controlled cutouts that could pop out at trainees; the targets were a mishmash of armed threats and unarmed civilians. Sometimes actors and mannequins took the roles as victims. When the FBI opened its academy in Quantico in 1972, the training and facilities evolved with it.
The FBI and its tactical training pipeline have come a long way since the days of getting into shootouts with notorious gangsters like Dillinger. And yet, its agents are prepared more than ever before to meet dynamic challenges in the future.