During World War II, while closing in on the German capital of Berlin, US forces liberated Ohrdruf concentration camp on April 4, 1945. Inside, they found scenes of barbarity left by fleeing Schutzstaffel (SS) forces. On April 12, Gen. Dwight D. Eisenhower, Gen. George S. Patton, and other high-ranking American officers arrived to witness the reported horrors.
In his journal, Patton called Ohrdruf "one of the most appalling sights that [he had] ever seen." In fact, what he saw there reportedly made the decorated general vomit on the side of a building.
A shed, Patton wrote, held "a pile of about 40 completely naked human bodies in the last stages of emaciation. These bodies were lightly sprinkled with lime […] for the purpose of removing the stench."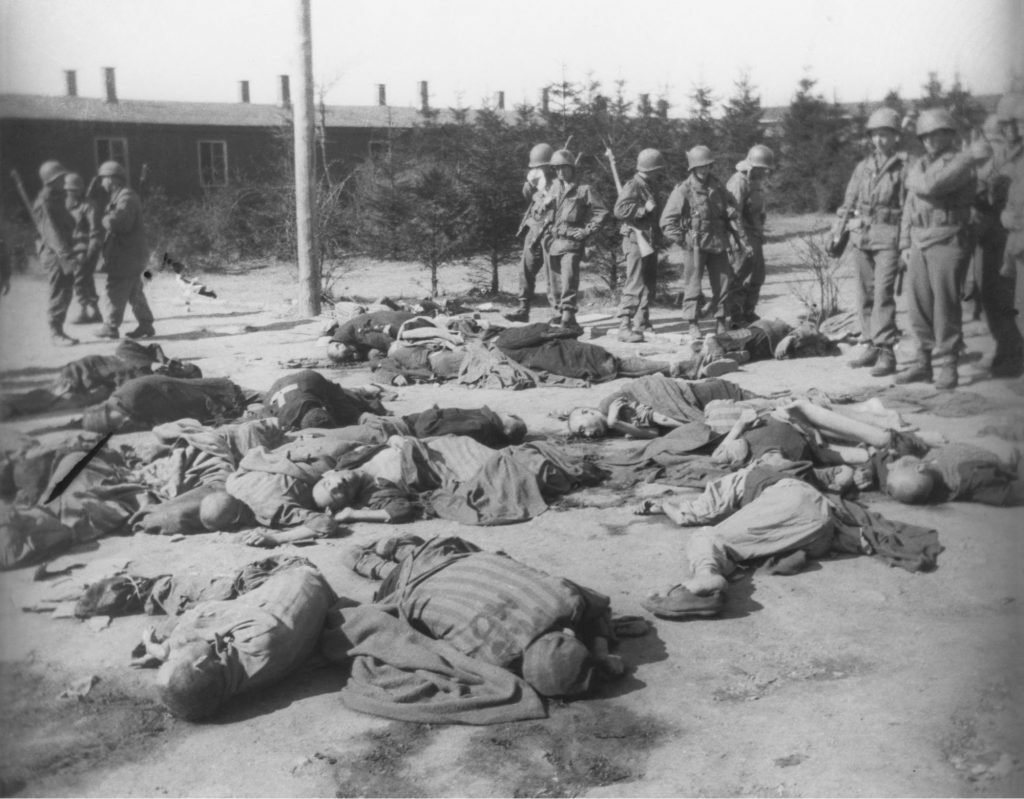 In an attempt to eliminate evidence of wrongdoing, the SS had forced laborers to exhume 3,000 bodies from a burial pit and burn them over a pyre of bricks and railway tracks. "They were not very successful," Patton continued. "There was a pile of human bones, skulls, [and] charred torsos on or under the griddle."
Though Eisenhower said visiting Ohrdruf left him feeling sick from the overpowering sights, he acknowledged it put him "in a position to give first-hand evidence of these things if ever, in the future, there develops a tendency to charge these allegations merely to 'propaganda.'"
So others could do the same, Eisenhower ordered all American units who were not on the front lines to pass through Ohrdruf to see "what [the American soldier] is fighting against."
As British, American, and Soviet forces continued to liberate concentration camps throughout German-occupied territory, they witnessed the outcome of the Nazis' quest to create space for a so-called Aryan "master race." Throughout the war, the Nazis murdered 6 million Jews and millions of other "undesirables," including political dissidents, Slavs, Jehovah's Witnesses, homosexuals, Roma Gypsies, and disabled persons.
On International Holocaust Remembrance Day, Coffee or Die Magazine recalls this difficult history by sharing four American veterans' memories from two of the 44,000 Nazi camps, prisons, and ghettos after liberation.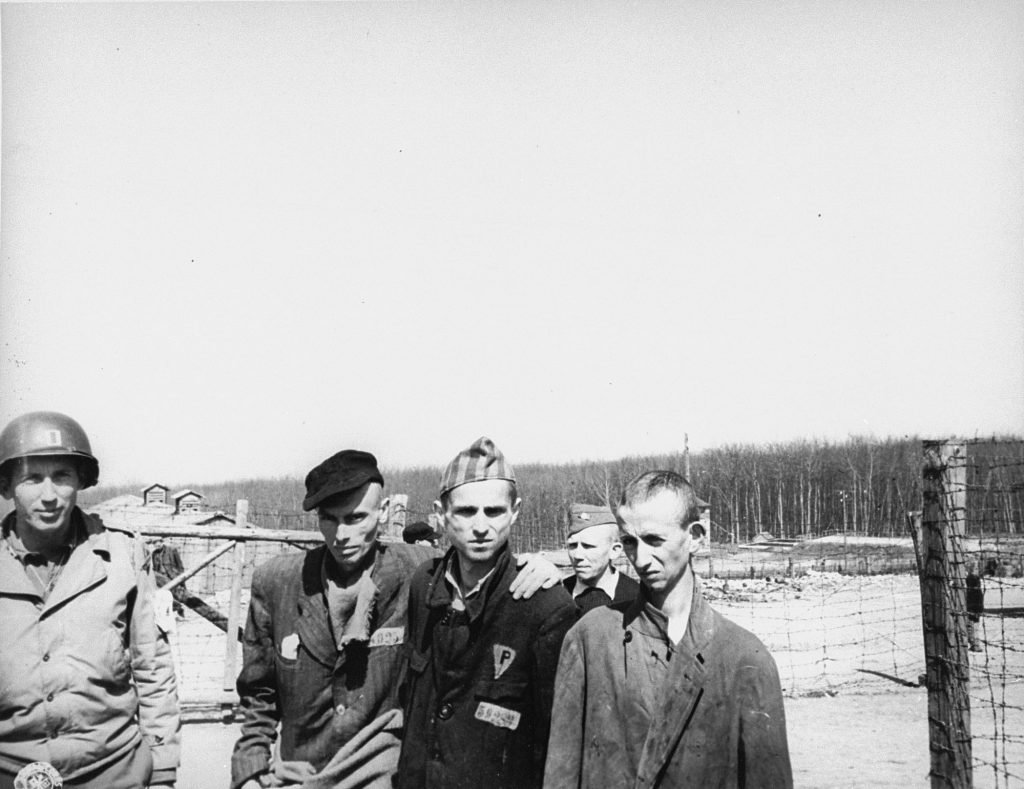 Buchenwald
Buchenwald concentration camp was liberated on April 11. When Sgt. James Ray Clark arrived with the 317th Infantry, they encountered "8,000 dead and 20,000 dying." Clark told the Library of Congress' Veterans History Project "it looked like an explosion or an earthquake in a cemetery [with] the bodies walking around."
"The arms," he reported, "were no bigger round than an inch, inch and a half, you could see every bone in their body and most of them had been stripped to get ready to put in the ovens." The camp's eight ovens held both bodies "and pieces of bodies." More bodies were stacked beside them.
Other prisoners had been thrown in a large pit and covered with lime. Some were still moving. "They were so close to dead it didn't make any difference for the German[s]," Clark said.
Because of what he saw, Clark reported he "still [had] hallucinations and nightmares."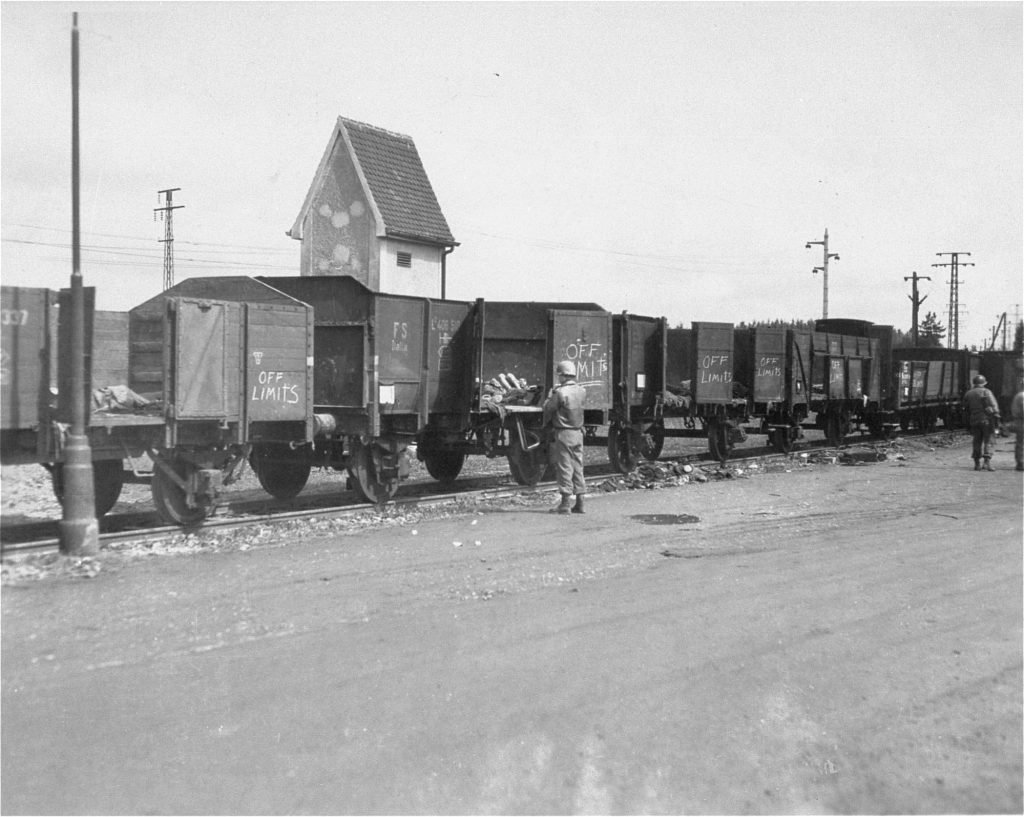 Dachau
On April 29, American forces liberated 30,000 prisoners at Dachau, an SS training facility and concentration camp. Before entering the camp, liberators confronted Dachau's notorious "death train." Nearly 40 cars long, it originally held around 3,000 prisoners who had been sent from Buchenwald to Dachau. Only a quarter survived the journey. The train remained packed with the dead.
Pfc. Harold Porter, a medic with the 116th Evacuation Hospital, arrived at Dachau on May 1. He wrote that "neither the sight nor the odor [of the train] were anything when compared with what we were still to see."
Porter saw the camp's gas chamber and a crematory with furnaces that could burn "six bodies at once." Throughout Dachau were bodies showing signs of tuberculosis, typhus, and malnutrition, and in various states of gruesome decomposition.
"The odor," Porter wrote, "could almost be seen."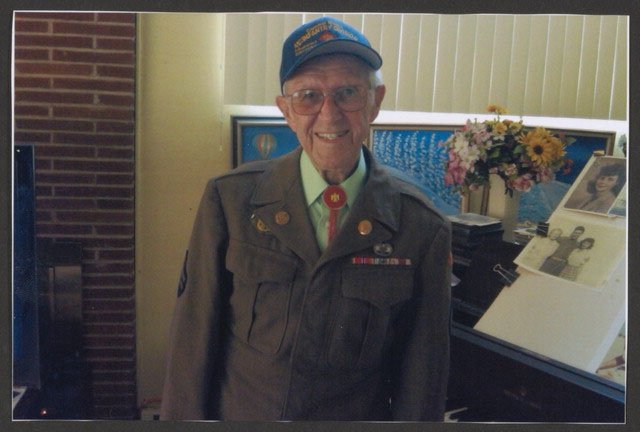 "The realness of the whole mess is just gradually dawning on me," Porter continued, saying that what he saw would "affect me personally for the rest of my life."
Tech Cpl. Benjamin D. Cooper, a combat medic with the 45th Infantry Division, was sent to Dachau "to be a witness" on April 30. "The crematories were still going," he told the Veterans History Project. "The whole air was permeated — like a fog — of burning flesh."
Among the survivors, Cooper "couldn't tell men from women" because "if they weighed 60 pounds or 70, it was a lot." In an open field, the survivors "came up to us, they hugged us. […] They were just so happy to see us." The soldiers, however, "were just traumatized" by what they saw.
The liberators were instructed not to give food to the survivors, who "were so emaciated they couldn't swallow." Survivors had "choked to death […] right in front of" the soldiers who had offered food the previous day.
Cooper claimed 200 Holocaust victims were still dying daily after Dachau's liberation.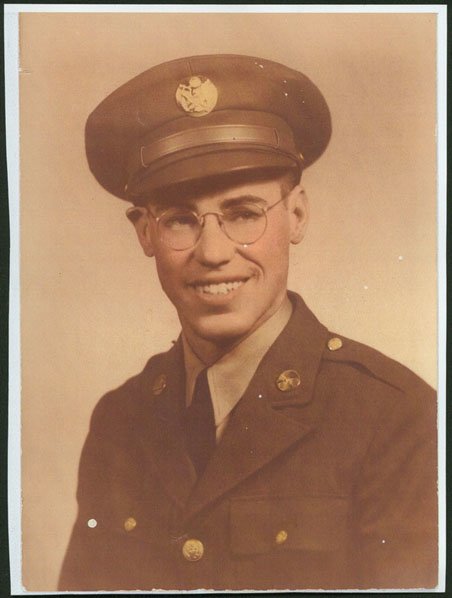 By the time Sgt. Edward Wallace Hopkins, with the 411th Anti-Aircraft Artillery Gun Battalion, was stationed in Dachau, all survivors had evacuated, likely to displaced persons camps.
Hopkins oversaw German prisoners of war and told the Veterans History Project that "one of the worst sights [he] saw in the war" were "those bodies and things that [the prisoners] had to clean up and dispose of."
"Every now and then, there would be a group of German civilians" led through Dachau, to "make sure they saw […] what had been done there," Hopkins said. "They kind of shuffled along, and some of them […] tried not to look at it."
On April 25, Eisenhower told journalists and members of Congress who had seen Buchenwald the previous day that "informing the people at home […] of these atrocities is one of [your] responsibilities." He called on each person to "be the spokesman for the United States."
It remains imperative to remember the Nazis' crimes today. Holocaust history is under attack, denied by the latest practitioners of the anti-Semitism that motivated Hitler and his Nazis. Though this history is terrible to confront, doing so is vital to honor the dead, the survivors, and the witnesses.