The United Nations General Assembly has designated Jan. 27, the anniversary of the liberation of Auschwitz-Birkenau, as International Holocaust Remembrance Day. This day honors the memories of the 6 million Jewish victims and millions of others whose lives were impacted during the Holocaust. International Holocaust Remembrance Day also provides educational programs to prevent future genocides.
Many who survived the atrocities of the Holocaust persevered despite the trauma they endured, and several even served with distinction in the US military. Here are three of their stories.
Sidney Shachnow, Army Special Forces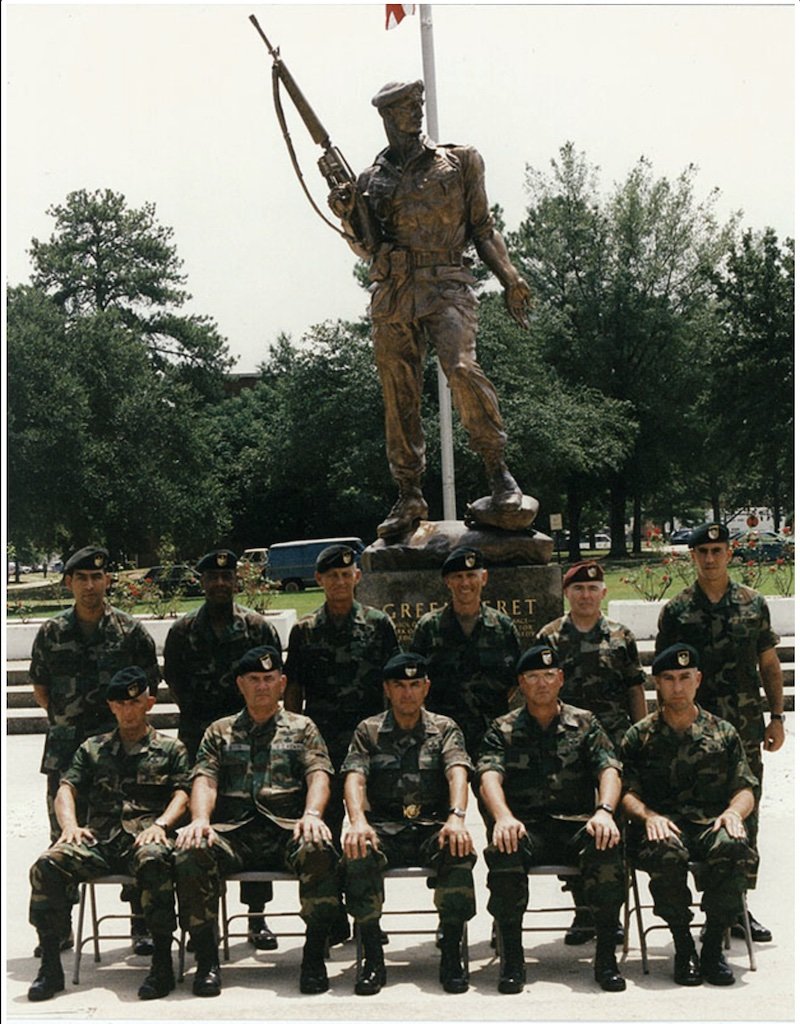 Sidney Shachnow compartmentalized the horrors he experienced while imprisoned in a Jewish ghetto during World War II. He authored a book in 2004 called Hope and Honor: A Memoir of a Soldier's Courage and Survival. It was within these pages he broke his code of silence. "I found it painful and I wasn't sure anyone would believe me," he wrote in the preface.
Born Schaja Shachnowski in 1934 in Kaunas, Lithuania, Shachnow's entire family and 40,000 of the Jewish population of Kaunas lived in a fenced-off ghetto called Concentration Camp No. 4, Kovno.
"There was no infrastructure, no water pipes, no sewage system, and no access to running water," Shachnow wrote. "Not only the brutality of the Gestapo, but the threat of disease was an ever-present terror to the population." He and his family lived in constant fear for three years before the Soviets reoccupied Lithuania.
He survived the Holocaust and went on to have a historic career in the US Army. "I have been involved or played a part in some of the most significant times in history from the beginning of Special Forces, the Vietnam War and the Tet Offensive, to the fall of the Berlin Wall while living in the former home of the Treasurer of the Third Reich as Commander of US Forces," he wrote. "The irony of circumstance has always been exceptional in my life, from being enemies with the Germans, friends with the Soviets as they rescued me and my family from Kovno, and later enemies of the Russians during the Cold War and protecting West Germany."
When he became a US citizen in 1958, he changed his name to Sidney Shachnow. He went to Vietnam both as a Green Beret and as an infantry officer and was twice awarded the Silver Star for actions in combat, as well as two Purple Hearts. He later served as the commander of Detachment A, a covert Army Special Forces unit based in Berlin that conducted some of the most sensitive operations of the Cold War from 1956 to 1984. He retired from the US Army as a major general in 1994 with almost 40 years of active-duty military service. Shachnow died in 2018.
Jack Taylor, OSS Maritime Unit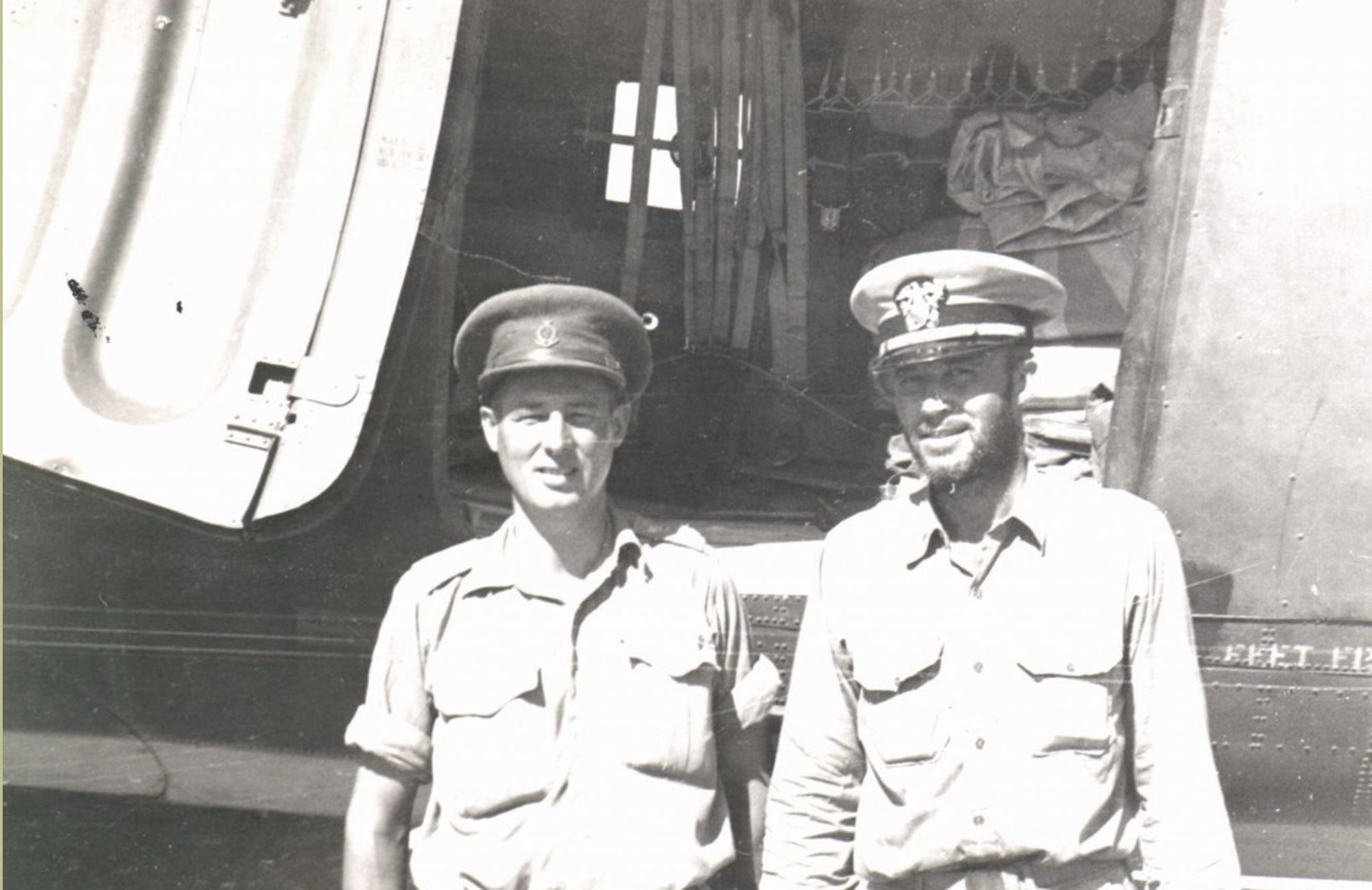 Lt. Jack Taylor was a US Navy sailor recruited into the Office of Strategic Services (OSS) in World War II. He served with the OSS Maritime Unit — one of the several predecessors of Navy SEALs — and had 18 months of operational experience in the Balkans. In October 1944 he became the first Allied officer to drop into Austria. After a mission to infiltrate Vienna and set up a resistance network code-named Operation Dupont went sideways, Taylor was captured by the Gestapo.
He was held in a Vienna prison for four months. When the Russians neared Vienna, he was transferred to Mauthausen concentration camp — a horrible place in Germany where people were sent to be exterminated.
The US Army's 11th Armored Division liberated the camp on May 3, 1945. Taylor later spoke about his experiences in front of a film crew from within the camp. One of the liberators asked how many ways people in the camp were executed, and Taylor answered honestly. "Five or six ways: by gas; by shooting; by beating, beating with clubs; by exposure, that is standing outside naked for 48 hours and having cold water thrown on them in the middle of winter; dogs; and pushing over a 100-foot cliff."
Taylor's path differed from the others on this list as he was already serving his country before he was imprisoned. He recovered 13 "death books" kept by prisoners who acted as camp secretaries at Mauthausen. These recorded the "official" deaths, but unbeknownst to their German captors, the records had a secret code to mark deaths by lethal injection and by the gas chamber. This evidence was later presented during the Nuremberg Trials and was called "some of the best war crimes evidence" produced.
In May 1946, Taylor was called as a star witness for the prosecution at the Mauthausen-Gusen Camp Trials held at the Dachau concentration camp. He was later awarded the Navy Cross for his service during World War II and suffered from severe post-traumatic stress in his life as a civilian.
Tibor Rubin, Medal of Honor recipient and POW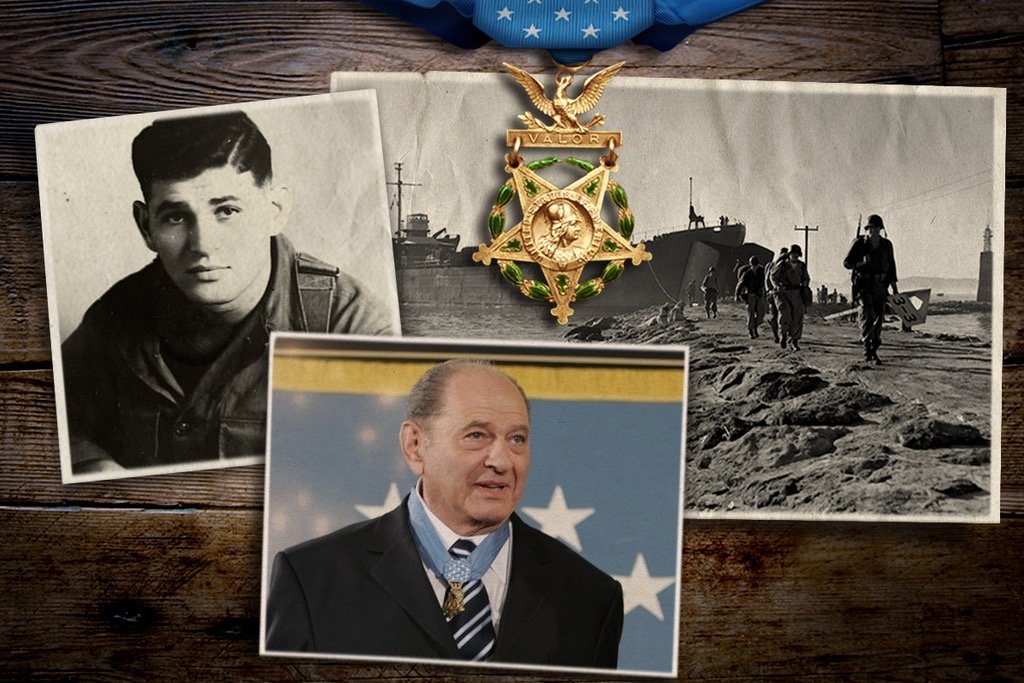 Tibor Rubin was only 13 years old when he was deported to the Mauthausen concentration camp. "When we get into the camp the German commander said right away, 'You Jews, none of you are going to get out alive,'" Rubin remembered. "It was a terrible life. Their aim was to kill you. Nothing to look forward, just when am I going to be next."
His turn never came. The US Army liberated the camp. He was separated from his family but alive. Rubin later discovered his parents and sister were murdered in the gas chambers at Auschwitz. He vowed to one day become like one of the liberators who saved his life.
"I have a debt to pay," he said. "So I made a promise. If Lord help me if I ever go to America, I'm gonna become a GI Joe."
He became more than an average soldier. He joined the US Army and deployed to Korea in 1950. Alone on a hilltop at 4 a.m. Rubin single-handedly repelled a force of more than 100 enemy troops during a 24-hour gun battle. "I figured I was a goner," Rubin later recalled. "But I ran from one foxhole to the next, throwing hand grenades so the North Koreans would think they were fighting more than one person. I couldn't think straight — a situation, like that, you become hysterical trying to save your life."
He was recommended for the Medal of Honor but was denied due to discrimination against his Jewish heritage by senior leadership. One of them, a sergeant, even sent Rubin on one-way suicide missions expecting him not to make it back alive — but he always did.
On the night before Halloween, Rubin's position was overrun by Chinese forces and he became a prisoner of war. While in the camp he would sneak out at night and steal food from the guards. He made soup for the sick, acted as a doctor for his wounded friends, and was a therapist for those who had given up hope.
From April 20 to May 3, 1953, the Chinese forces conducted a POW exchange of the sick and wounded. He was personally responsible for saving the lives of 35 to 40 soldiers who otherwise would have succumbed to their injuries. When Rubin returned to the US he devoted 20,000 hours to helping veterans in Long Beach, California. In 2005, President George W. Bush awarded Rubin the Medal of Honor, which he'd been recommended for on four separate occasions.