It's that time of year when houses are decorated with lights, gifts are wrapped for friends and family, and, of course, movie fanatics binge the Christmas classics. Debates abound about which films truly count as "Christmas movies," with arguments erupting online about everything from Die Hard to The Nightmare Before Christmas, but almost everyone can agree that Home Alone holds a permanent place in the Christmas canon, right along with Rudolph and How the Grinch Stole Christmas.
It may be hard to believe, but Home Alone turns 30 this year. Few movies capture the spirit of the holidays like watching Kevin McCallister defend his home from the "Wet Bandits" with the beautiful backdrop of a snow-covered mansion. And even fewer tug at the heartstrings of viewers quite like watching Kevin and his misunderstood neighbor, Old Man Marley, talk about the true meanings of love and forgiveness. As Kevin wonders out loud about not liking his family, Old Man Marley explains, "How you feel about your family is a complicated thing. […] Deep down, you'll always love them. But you can forget that you love them. You can hurt them, and they can hurt you" — a friendly reminder for everyone who spends time around their extended family this time of year.
Kevin and Marley go on to remind each other of the power of love, and the importance of forgiveness. The scene is a masterpiece and successfully makes Home Alone more than a series of cheap laughs. It's a memorable Christmas scene, on par with It's a Wonderful Life's George Bailey meeting his guardian angel Clarence. What most people don't know is the story of the soldier-turned-poet who played Old Man Marley. But like his character, the life of actor Roberts Blossom is shrouded in mystery.
Blossom was born in New Haven, Connecticut, on March 25, 1924, the son of Yale's athletic director. As a child, he attended a series of prestigious private schools. With the proverbial silver spoon in his mouth, and the academic world at his fingertips, it was no surprise when Blossom was accepted to Harvard in 1941. However, shortly after he enrolled, the United States entered World War II, and despite being exempt from the draft, Blossom dropped out after only a year to serve. He enlisted in the US Army and reportedly deployed to Europe.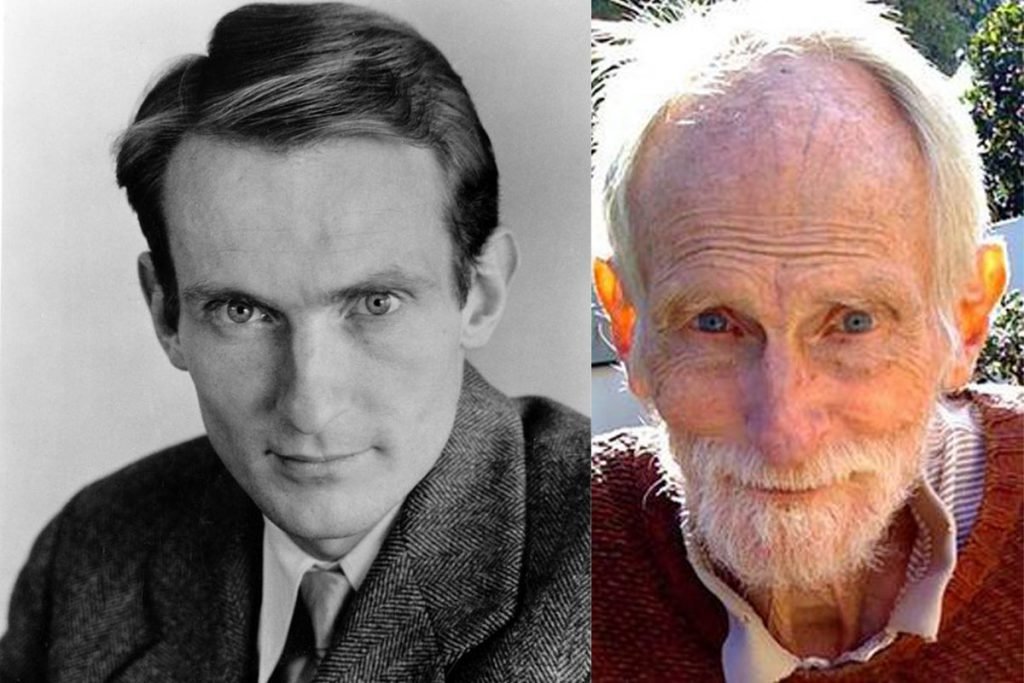 Like the rest of his life, Blossom's time in the Army is cloaked in secrecy, but he was rumored to have been sent to a mental ward before eventually being discharged as a conscientious objector. Little is known about his service during World War II, and even less is known about what he did upon returning home. His obituary describes a failed attempt at becoming a therapist and a brief stint as a waiter. Following these "missing years," Blossom became what he is best remembered for, an actor.
Mirroring the shadowy nature of his personal life, Blossom typically accepted roles of bizarre old men. Even in his 30s, Blossom was cast as characters well beyond his age. The staggering age gap between himself and his characters hit a high during an episode of Northern Exposure in which he played a man who was 108 years old, marking a staggering 40-year gap. He quickly became a master of playing reclusive characters and spent nearly his entire career in similar supporting roles.
Despite playing only one lead role, Blossom eventually became a recognizable face in Hollywood. He reached moderate fame for roles in films such as Escape from Alcatraz, Christine, Close Encounters of the Third Kind, and The Quick and the Dead. However, it was his role as Old Man Marley that forever cemented his legacy in the holiday season. His expertise in playing creepy old men was the necessary ingredient to catapult Home Alone from being an emotionless string of Joe Pesci injuries into the memorable Christmas movie that remains a family favorite even after 30 years. Soon after sharing the screen with Macaulay Culkin and reaching the peak of his acting career, Blossom quietly stepped from the limelight, back into relative obscurity.
Blossom left Hollywood and settled in Berkeley, California, to focus on his self-purported passion: poetry. A 2003 interview described Blossom as a man of few words, whose poetry similarly reflected his sparse approach to language. He published several collections of poems, including his 2002 book, How It Is We, which is still in print. His life continued to reflect his cryptic characters and poetry until his death in 2011.
A documentary about his life was made in 2000 titled Full Blossom. However, it has seemingly disappeared, giving birth to an almost cultlike following of fans forever searching for the full film. A five-minute trailer for the documentary still exists on YouTube, but even the film's director is unreachable, adding to the mystery surrounding the life of the misanthrope.
The trailer shows Blossom in his 70s, claiming to communicate with his son via telepathy. Most would consider claims of telepathic communication a clear sign of declining mental health, but some accept it as one of the peculiar actor's many quirks. Whichever the case, Blossom died a decade later in a Santa Monica, California, nursing home.
We may be left with more questions than answers when it comes to who the former soldier and actor really was, but rest assured, each year around the holidays, families everywhere gather around their TVs to enjoy his integral performance as Old Man Marley in one of the greatest Christmas movies of all time.