Editor's Note: This is an emotionally jarring article that details a heinous crime against a minor and may be disturbing for many readers. Please read with caution.
Las Vegas Homicide Detective Phil Ramos watched the surveillance tape of Jeremy Strohmeyer, an 18-year-old adopted into a wealthy family from Long Beach, California, who was about to confess to a brutal crime: sexually assaulting and murdering a 7-year-old girl named Sherrice Iverson.
The crime took place over Labor Day weekend in 1997. Strohmeyer and his friend, David Cash, were at the Primadonna Resort in Primm, Nevada, right at the state line. He was wearing a nondescript T-shirt, baggy surfer shorts, and loafers. While Iverson's father was gambling upstairs, the impressionable 7-year-old, dressed in a sailor outfit, was playing hide-and-seek in the arcade with Strohmeyer.
"When you watch the tape," said Ramos, "you think, Oh it's just a kid playing hide-and-seek with this little girl, and that there really isn't anything going on."
But Strohmeyer was attracted to Iverson and was attempting to lure her away.
According to Strohmeyer's confession to Ramos during his interrogation, he told Iverson that the only place she would be safe from him finding her was the ladies' restroom in the arcade.
"As you watch the tape, you can see Sherrice go into the restroom," Ramos said. "A few minutes later, you see Jeremy — he's looking around making sure nobody is watching him, and then he goes in."
Strohmeyer put his hand over Iverson's mouth and dragged her into the handicapped stall where he sexually assaulted the little girl. As he was holding her against her will, his hand still cupped over her mouth, a couple of women walked into the restroom. Iverson was flailing in desperation, so Strohmeyer applied more strength to keep her immobilized. When the women left the restroom — completely unaware of what was transpiring only a few feet away — he decided his only way out was to strangle the young girl.
His attempt didn't kill her though.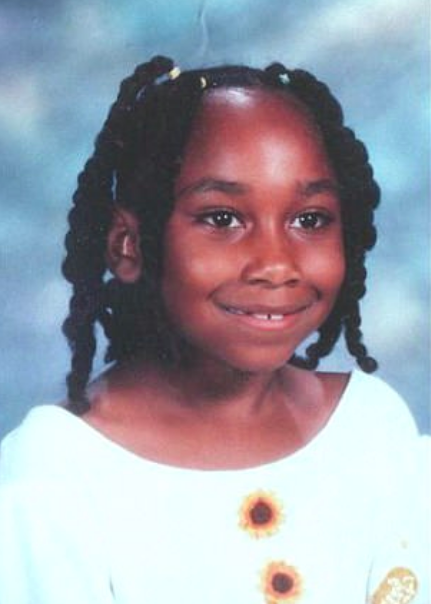 "He said that she was still breathing," Ramos recalled. "He tells me that he put his left hand under her jaw, his right hand across the back of her skull, and 'snapped her neck just like you see on TV.'"
Despite the horrific trauma Strohmeyer had inflicted on the young girl at this point, Iverson still wasn't dead. So he snapped her neck a second time.
"But that wasn't good enough for him," said Ramos. "He took this little girl, now dead, folds her in half and stuffs her in the toilet."
"I was so mad at God," Ramos said, recalling how the grisly crime scene tested his faith.
As if to emphasize just how cold-blooded he was, Strohmeyer "walked out like nothing happened," Ramos said. "People were running out and screaming two minutes later. Not only was it one of the most heinous crimes we had investigated, it was one of the most cold-blooded.
"I still have the tape of his confession," Ramos continued. "He talks about it like a high school field trip. There is no emotion; he is just flat monotone. He didn't even get nervous."
When they were going over the surveillance footage, they found a clip of Strohmeyer in valet parking talking to two girls from California. It was five minutes after he had killed Iverson.
In the clip, he lifts his shirt to show he has pierced nipples. As odd as it was, the strange encounter made it easier to identify and locate him.
"The girls were interviewed and talked about a weird guy talking to them who said he was from Long Beach," Ramos said.
Long Beach police arrested Strohmeyer a few days later as he tried to flee from his backyard. He had to be extradited to Las Vegas. No commercial airliner would fly him, so he went on a private jet.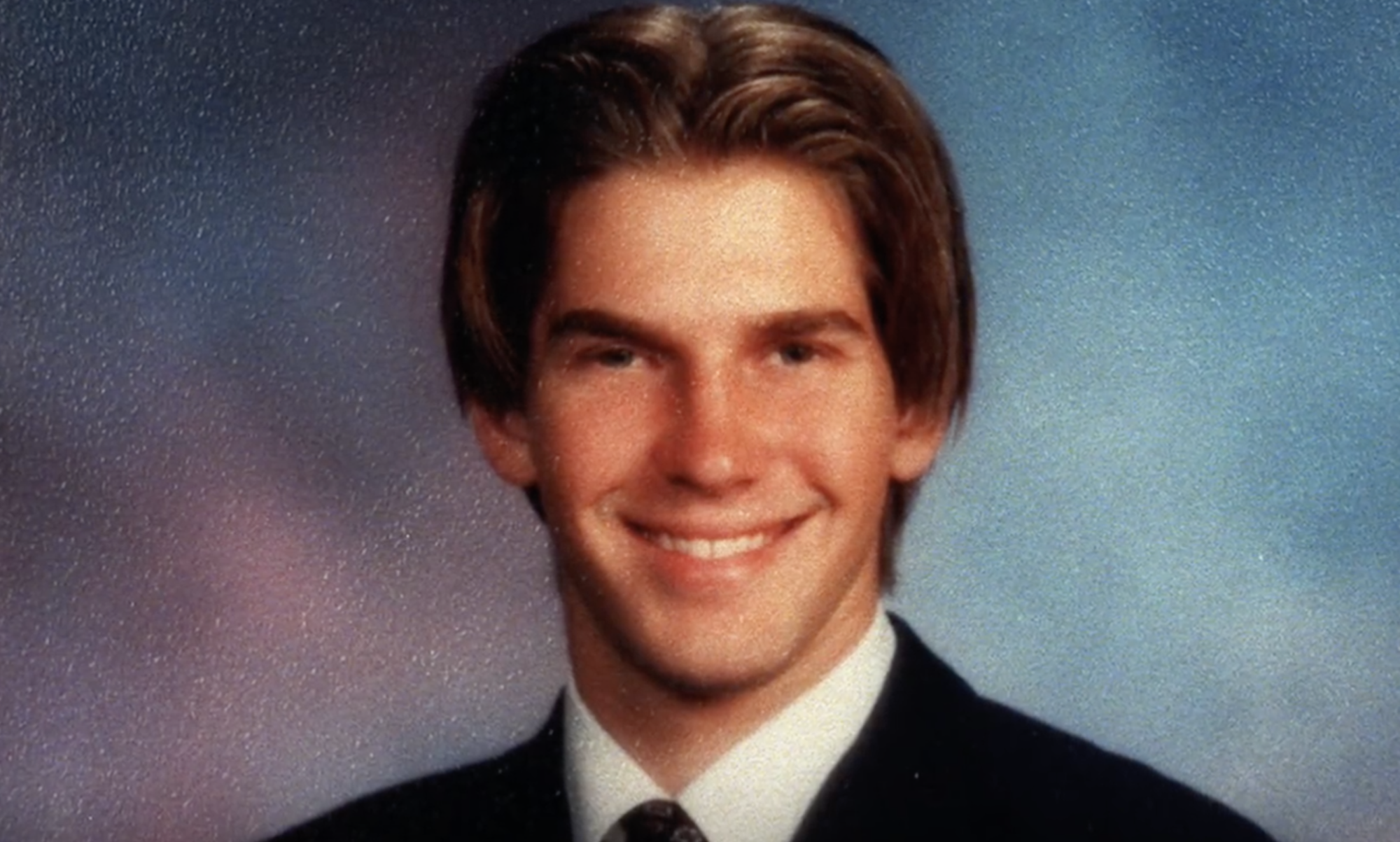 "He happened to have his pilot's license," Ramos said. "He had his own plane. We are talking about a very wealthy, privileged kid. As we are on our way back to Vegas, he is discussing all the things he knows about the plane, not the murder."
In the interrogation room, Ramos sat there, wringing his hands under the desk, giving Strohmeyer more rope to hang himself with.
"'At the moment you realized she was still alive, did you try to give her CPR or think about helping her?' I asked," said Ramos.
His response: "No. I just knew she knew who I was, so I had to kill her."
As the case unfolded, it was revealed that Strohmeyer's birth parents had significant issues with mental health issues. In addition, his computer had hundreds of images of graphic child pornography.
"Investigators found out that he made his girlfriends dress up in little girl outfits."
When Strohmeyer's adoptive parents found out what he did, they broke down. They also sued the state of California for not disclosing his birth parents' history of mental illness and drug use.
When Ramos asked Strohmeyer why he would do something so awful and suggested that he didn't have any issues getting girlfriends, Strohmeyer agreed, saying that he had a lot of girlfriends. Further into the case, investigators found out that he made his girlfriends dress up in little girl outfits.
The day Strohmeyer was set to go to trial, it was a death penalty case. The jury was selected, proceedings were about to begin.
"He knew he was going to fry," Ramos said. "His defense attorney, Leslie Abramson, was very high-profile; she tried to paint us as bullies, said we intimidated him."
He didn't go to trial, though. Instead, Strohmeyer confessed and made a deal for a sentence of life without possibility of parole.
He was put in administrative segregation, away from the general prison population. He tried to appeal his case when the Supreme Court made a ruling stating that juveniles aren't cerebrally developed enough to fully understand right and wrong nor the severity of some of their choices. Strohmeyer blamed his behavior on his birth parents' drug use and a predisposition for mental illness. Indeed, his biological mother was diagnosed with chronic schizophrenia and had been hospitalized over 60 times.
Citing the fact that Strohmeyer was an 18-year-old adult at the time of the crime and his subsequent conviction, as well as his use of racist language (Iverson was black) when describing his victim, his appeal was denied.
"He didn't have any ally in the world," Ramos said. "The judge tells him, 'Don't ever come in front of me again. I'll make sure you spend the rest of your rotten life in prison.'
"As horrible as the crime was, there was one silver lining in the case," Ramos continued. "Adoption laws in California were changed to where you had to state the medical history of the birth parents." According to CNN, Strohmeyer's adoptive parents filed a lawsuit against Los Angeles county citing "social workers withheld crucial information that would have stopped them from adopting him as an infant."
The Las Vegas Review-Journal has reported that Strohmeyer's attorneys are considering an appeal to the Nevada Supreme Court, but prosecutors have said that if he's granted another hearing, they will pursue the death penalty. Either way, Strohmeyer, now 39 years old, is unlikely to ever walk free again.