For 11 weeks, protesters have been taking to the streets in Hong Kong, a region in Southern China with an estimated population of 7.4 million people. They wear masks to hide their faces and use laser pointers to fool surveillance systems while waving American flags and voicing their support for freedom and democracy.
The size of the protests are massive, with people numbering in the millions coming out against a controversial extradition bill that would afford China the right to extradite Hong Kongers that they deem "criminal."
"The proposed changes of the extradition bill, if enacted, would essentially allow the handover of persons in the territory of Hong Kong to mainland China. It would extend the power of the mainland authorities to target critics, human rights defenders, journalists, NGO workers and anyone else in Hong Kong," reported Amnesty International.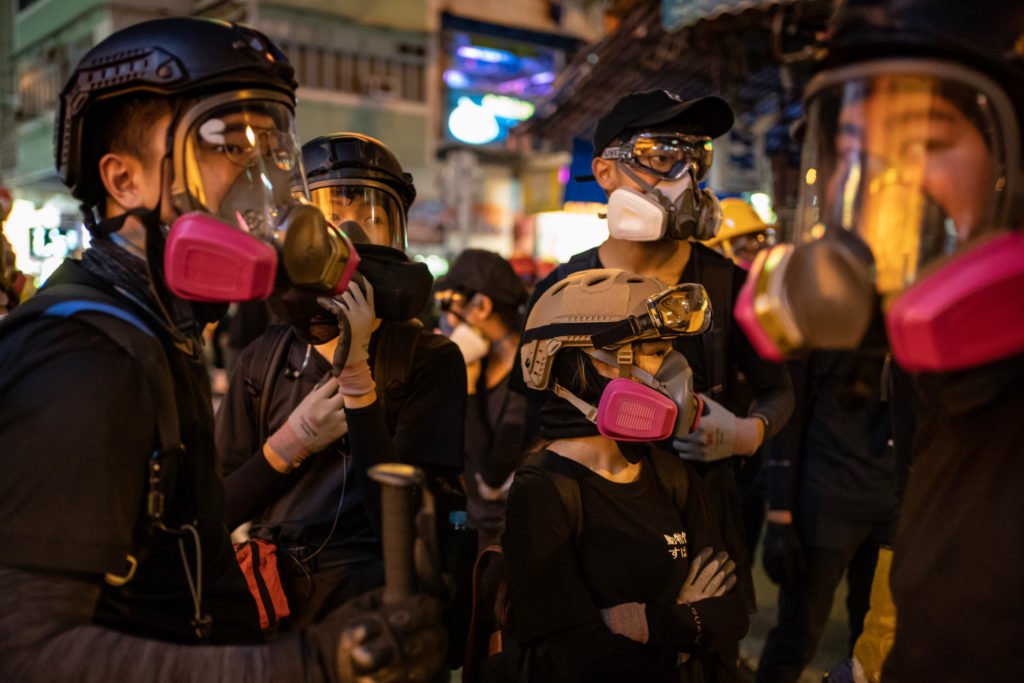 Hong Kongers aren't taking kindly to the bill, as it attacks their freedom of expression, free speech, and freedom of assembly — all rights they've enjoyed being ruled by the British before being returned to China in 1997. As part of the handover, China promised not to interfere in Hong Kong's economy or government.
With that promise seemingly breaking, they've flooded the streets, shut down Hong Kong International Airport from August 12 to 13, and continue to protest. Their voices were heard to a degree with Hong Kong's chief executive, Carrie Lam, suspending the bill.
However, protesters are showing no signs of slowing down. To further complicate matters, there is talk of China possibly invading.
The rhetoric has been intense from Chinese officials. In late July, the Chinese government referred to the protesters as "violent mobs and criminals," according to CNN. Things have heated up a lot more since then as troops amassed on the border on August 13.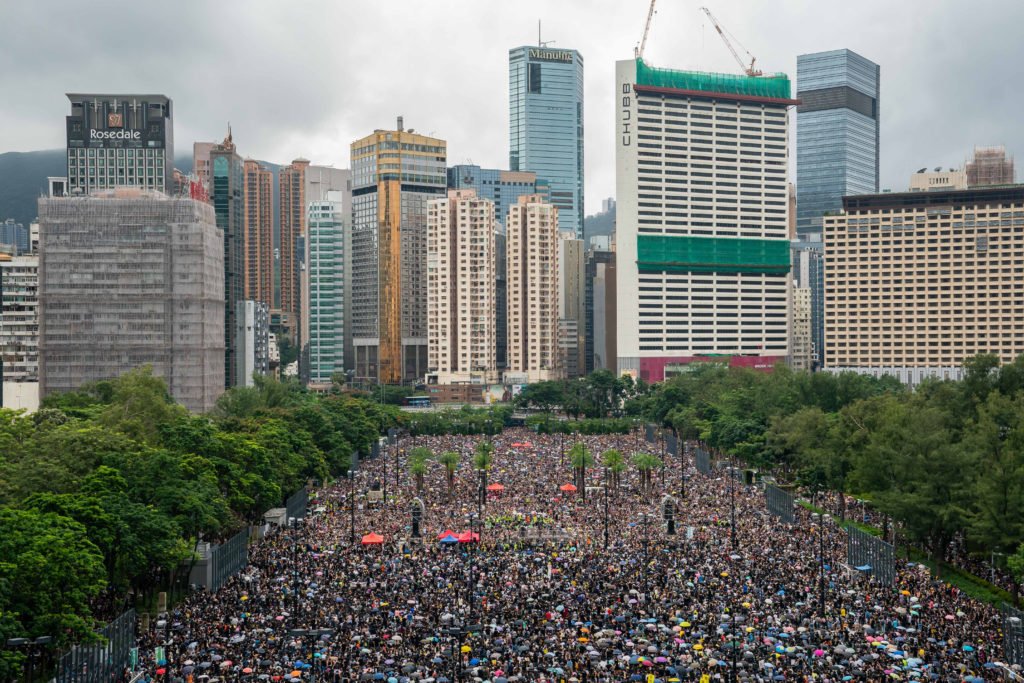 Meanwhile, the United States is paying close attention, with the State Department putting out a travel warning to Hong Kong and voicing its support for the protesters who want democracy.
The biggest concern is that with military personnel on the border, China may invade Hong Kong and crack down on the protests in a fashion similar to Tiananmen Square in 1989. At that infamous event, college students in mourning took to the streets, demanding the government give them freedom of the press, free speech, and democratic institutions. Under the leadership of Premier Li Peng, the protests were crushed and the military opened fire, resulting in mass casualties and arrests.
China has tried to put down the narrative that they may turn Hong Kong into a second Tiananmen Square massacre.
U.S. politicians from both sides of the aisle also appear to be coming together in support of the protesters. "30 years after Tiananmen Square all Americans stand with the peaceful protesters in Hong Kong. These protests highlight the moral authority of their demands for Freedom and Democracy This is becoming a defining moment for US-China relations," tweeted Senator Lindsey Graham (R-SC).
"30 years ago before Tiananmen Square, the Chinese Communist Party tried to lay the groundwork through propaganda for a brutal crackdown. That's happening again now. @realDonaldTrump We must stand up for the people of Hong Kong. Beijing must face consequences for its actions," said Senator Chuck Schumer (D-NY).
In the coming days, China's response will either invite universal praise or universal condemnation. Either way, the whole world is watching.