It's nearly impossible to navigate Netflix or Hulu this time of year and not stumble upon a plethora of horror movie classics. Whether you prefer the old-school likes of Alfred Hitchcock or more modern works by Wes Craven, the Halloween season has something for everyone.
But have you ever thought about how your favorite horror movie villains stay primed and alert for their often-late-night devious antics? Coffee, of course. And we've come up with a pretty comprehensive list for how they take it.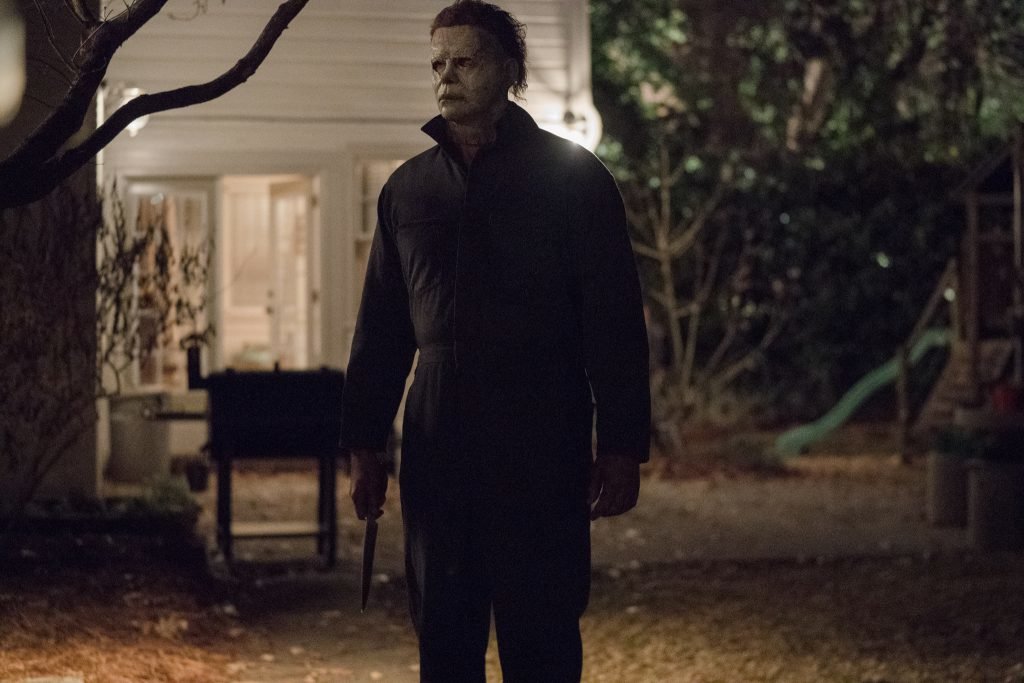 Michael Myers
Killer Pick: BRCC's Murdered Out
The Shape is a black coffee drinker through and through. He's got one night to kill Laurie Strode, and for anyone who's ever worked on a deadline, you know time is money. Not to mention, Myers is serious about his endeavors. He's patient, perceptive, and despite getting shot, blown up, beheaded, and fought kung-fu style by Busta Rhymes, he's surprisingly resilient. No milk, no sugar; black is definitely Mike's style, and he's a man who knows what he wants.
Freddy Krueger
Killer Pick: Red eye
"One, two, Freddy's coming for you …" But before he makes his grand entrance in one of your nightmares, he's throwing back a classic cup of coffee with a shot of espresso, the red eye. How else do you think Freddy manages to stay awake, night after night, terrorizing rambunctious teenagers as they sleep? Do you think he pulled Johnny Depp into the bloody pits of hell without the help from his local barista? Unlikely.
Jason Voorhees
Killer Pick: Hot chocolate, extra whip and marshmallows
Nice kid, terrible swimmer. Jason Voorhees despises coffee. His fondest memories are sipping on hot chocolate with his doting mother, snuggling by the campfire. He prefers extra marshmallows, whipped cream, and the screams of unruly camp counselors. Ah, to be a kid again. Deep down, Jason is a sensitive soul who loves his mom, handmade sweaters, and machetes.
Leatherface
Killer Pick: Espresso
Just a sweet old Texas family living on a ranch, looking to make some hitchhiking friends. Leatherface has a passion for DIY crafts, specifically lamps and clothing accessories, chain sawing, and cannibalism. He starts each day with an espresso; a strong boost of caffeine to keep him energized while he terrorizes travelers and takes care of good ol' grandma and grandpa's corpses. He really is just an ordinary family man who likes to show off his power tools and hunt pretty women.
Chucky
Killer Pick: Decaf mocha with whip and chocolate drizzle
Most children cannot stomach the taste of coffee; Chucky is not most children. He marches to the beat of his own drum, and he loves to indulge in a cup of coffee before tormenting the sweet mother from 7th Heaven. As he is still a kid himself, he prefers something more on the sweet side — a mocha to be precise. Since caffeine is not recommended for anyone under the age of 12, Chucky makes his decaf and, of course, with whipped cream and chocolate drizzle.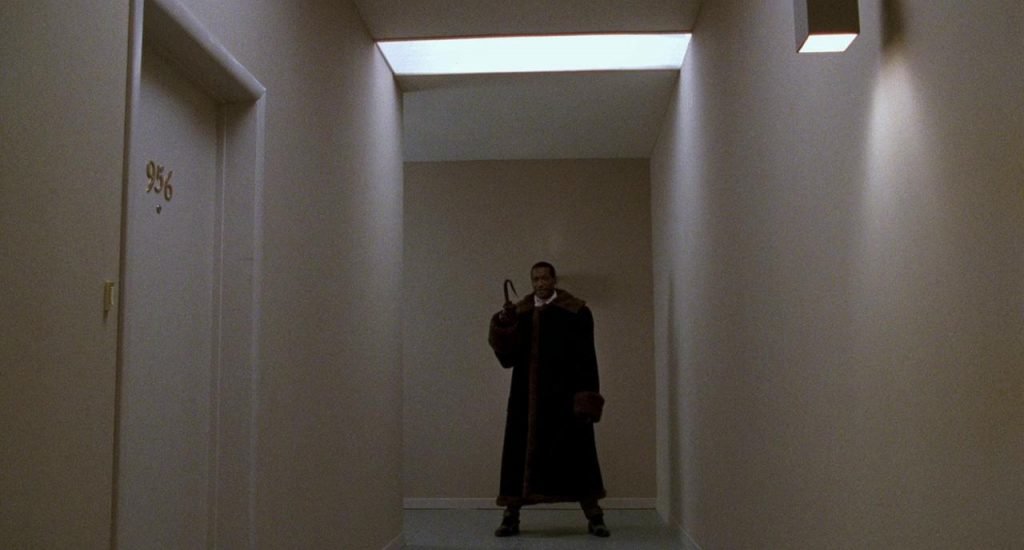 Candyman
Killer Pick: Macchiato with honey
Legend has it that if someone says his name five times in the mirror, the Candyman will appear and kill the one who has summoned him with a hook. But before Candyman can do his evil bidding, he has to have his coffee. Keeping up with your own legend to make sure your community is unquestionably petrified is damn hard. The Candyman prefers a few quiet minutes before each kill to enjoy a macchiato. Instead of sugar, he probably adds a little bit of honey as a sweetener, made organically from his own resources.
Pinhead
Killer Pick: Cold brew
It's hot in the fiery pits of Hell, which is why Pinhead and his Cenobite friends share their epic tales of pain and torture over a friendly cold brew. They need something to trigger their motivation to travel all the way to Earth's surface to feast on human souls. It's exhausting just thinking about it. Naturally, Pinhead's given nicknames — Hell Priest and Cold Man — further prove that cold brew is his coffee of choice. No word on whether he's delved into the (under)world of nitro yet.
Pennywise
Killer Pick: Caramel frappuccino
When Pennywise isn't pulling innocent children into grimy storm drains, he's busy taking some time for himself by kicking back and drinking his favorite coffee beverage, a caramel frappuccino. It's not easy to be an entertainer — between the makeup, costumes, and clown tricks, Pennywise needs something sweet and caffeinated to get him through the day. Working with children is a tough job.
Jigsaw
Killer Pick: Cappuccino
Also known as John Kramer, Jigsaw is a complex, intriguing, and intelligent man who dealt with his terminal cancer diagnosis by psychologically torturing people for entertainment. Normal, totally normal. While he ponders his next murderous rendezvous, he likes to go against type and class it up with a cappuccino. Building death traps, escape rooms, and designing psychological warfare on unsuspecting victims is harder than it sounds.
Norman Bates
Killer Pick: Black tea
The only man to put Jason Voorhees' mother issues to shame is Psycho's Norman Bates. Between running a motel, wearing his dead mother's clothes, and murdering women in the shower, it's no wonder he often experiences extreme bouts of tiredness. The cure? Caffeine, of course. In lieu of coffee, however, Norman prefers black tea — mother's favorite — served in fine china.
Hannibal Lecter
Killer Pick: Americano
Long before his days incarcerated in what is probably the scariest muzzle mask known to man, Hannibal Lecter was quite the world traveler. It wasn't until he moved to Baltimore to become a psychiatrist that the future cannibal got his first "taste" of the American world. For that, his preferred coffee is the Americano — strong, delicious, and pairs surprisingly well with fava beans.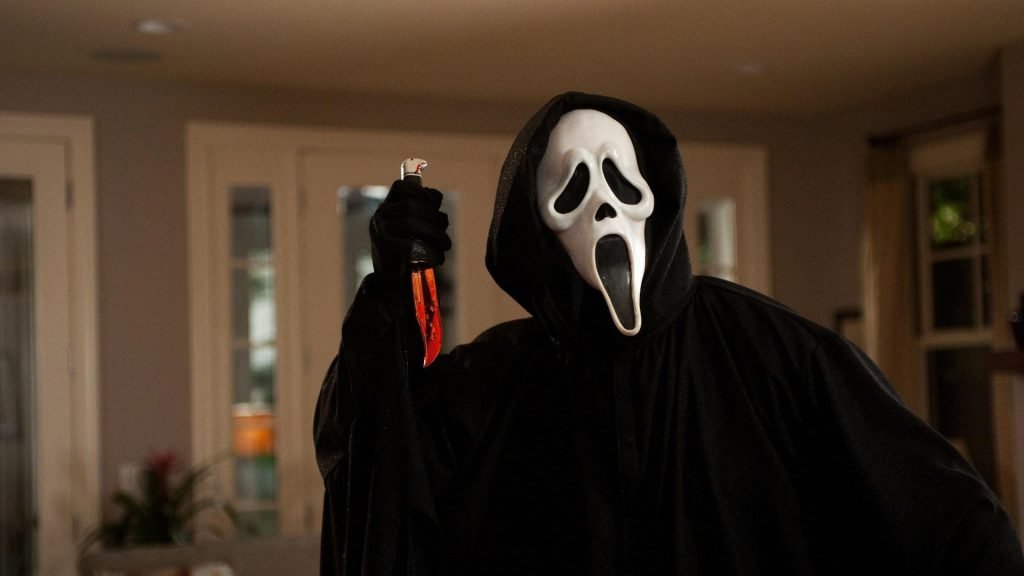 Ghostface
Killer Pick: Café breve
It's difficult to stay up night after night indulging in countless horror movie flicks without the help of a good ol' cup of joe. After all, Ghostface needs all the concentration he can muster to menacingly call his victims, quizzing them on classic horror flicks. What does just the trick? A café breve. Fueled by espresso, steamed half-and-half, and topped with milk foam, Ghostface will have no issues tracking down Sydney Prescot.
Jack Torrance
Killer Pick: Irish coffee
Heeeeeeeere's Johnny! Writers know all too well the need for a strong roast to keep the words flowing, even when residing in the creepiest hotel in America. However, all work and no play makes Jack a dull boy, so he adds a little something to his coffee to spice it up a bit — whiskey. Nothing like an Irish coffee to stay warm, motivated, and energized enough to chase your wife and son around with an ax once the writer's block kicks in!
Pumpkinhead
Killer Pick: Basic Batch pumpkin spice latte
This might be a little on the nose, but we cannot forget Pumpkinhead — a ruthless and sadistic monster who doesn't even give a poor grieving father a chance. You won't be surprised by this villain's drink of choice — everyone's favorite fall drink, the pumpkin spice latte. It's a little narcissistic, but what do you expect from a devilish imp? He loves to be the center of attention.