Pepsi or Coke. Beef Ravioli MRE or Chili with Beans MRE. Pineapple on pizza: awesome or awful? Some of these ongoing debates can be settled by insanity level — like the weirdos who like pineapple pizza. However, the cold-versus-hot-brew-coffee debate is a little more nuanced.
Before diving into it, let's educate ourselves on the opponents.
Cold brew is the process of making coffee utilizing room temperature water for 14 to 24 hours. Soaking the coffee grounds in water for this duration creates a concentrate that is then mixed to create a palatable coffee.
And we all know how to hot-brew coffee — there are a variety of methods, but the basics of using piping hot water to extract flavor from the ground coffee beans remains the same. It's a relatively quick process, and the hot coffee is good for … well, however long it stays hot.
Although the initial process takes longer, one of the great things about cold brew is that it will stay fresh for up to two weeks. If you can power through that initial 14-to-24-hour brew time, cold brew has many other benefits as well.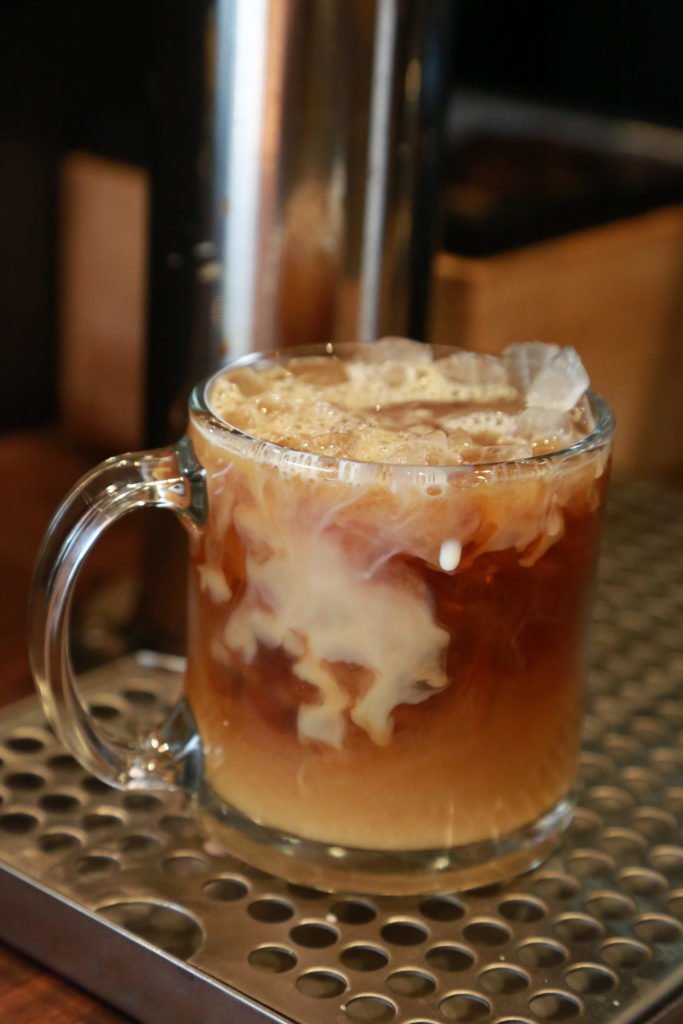 Cold brew has a much lower acidity level than hot coffee. Once coffee grounds reach 195 degrees, they emit oils and acids into your cup of coffee.




Put those old coffee beans from the Doomsday Bunker to use — the solubles that we take as a hint of being fresh are never released into the water during cold-brew extraction. This gives new life to those stale beans that you've been storing as you wait for a mass invasion, so you don't need to throw them out.




Not too sweet. Cold brew brings just the right amount of sweetness of your coffee. Many of the solubles released during hot brew extraction bring bitterness to your coffee which overpowers the natural sweetness from the coffee beans. And it's not just about taste — this article just saved you 10 cents of sugar per cup of coffee.

[youtube id="rj3aLOcQKv8″ title="Cold Brew Vodka and Soda Coffee Drink" /]


Put down that energy drink and go for the cold brew to get the most caffeine. Utilizing the cold brew method, more caffeine is extracted over time from the coffee grounds than from hot brew extraction. Some find the difference subtle while others notice the effects of the extra caffeine almost immediately.




Now here is where the hot brew has some benefits: hot brew has more antioxidants per cup than cold brew. This chlorogenic acid antioxidant has many health benefits including decreasing blood pressure by affecting the blood vessels. Chlorogenic acid also affects the body's metabolism and can promote weight loss.





You are out in the field, standing in two feet of mud, it's raining — and don't forget the cold. Now would you rather have a nice, room-temperature coffee or something closer to that cup of coffee that won the McDonalds drive-thru lawsuit? Hot brew coffee has facilitated a psychological mindset of warmth and comfort on those cold days. It is a go-to for a warm up.



Still not sure which side of the fence you fall on? Grab a toddy and your favorite hot-brew device for a side-by-side comparison!