A Houston Police Department officer is dead following a gun battle on a side road off Interstate 45 at approximately 1:30 p.m. local time Monday, according to Houston Chief of Police Art Acevedo.
During a Monday press conference, Acevedo identified the officer as 47-year-old Sgt. Sean Rios. He had served with HPD for 25 years and is a US Marine Corps veteran.
Acevedo said that little is known in regard to what led to the exchange between Rios and the unidentified shooter or shooters. What is known at the time of publication is that Rios was on his way to work. For unknown reasons, Rios, who was not in uniform at the time of the shooting, stopped and engaged with the person or persons before a gun battle ensued. It is not known whether anyone besides Rios was struck by the gunfire.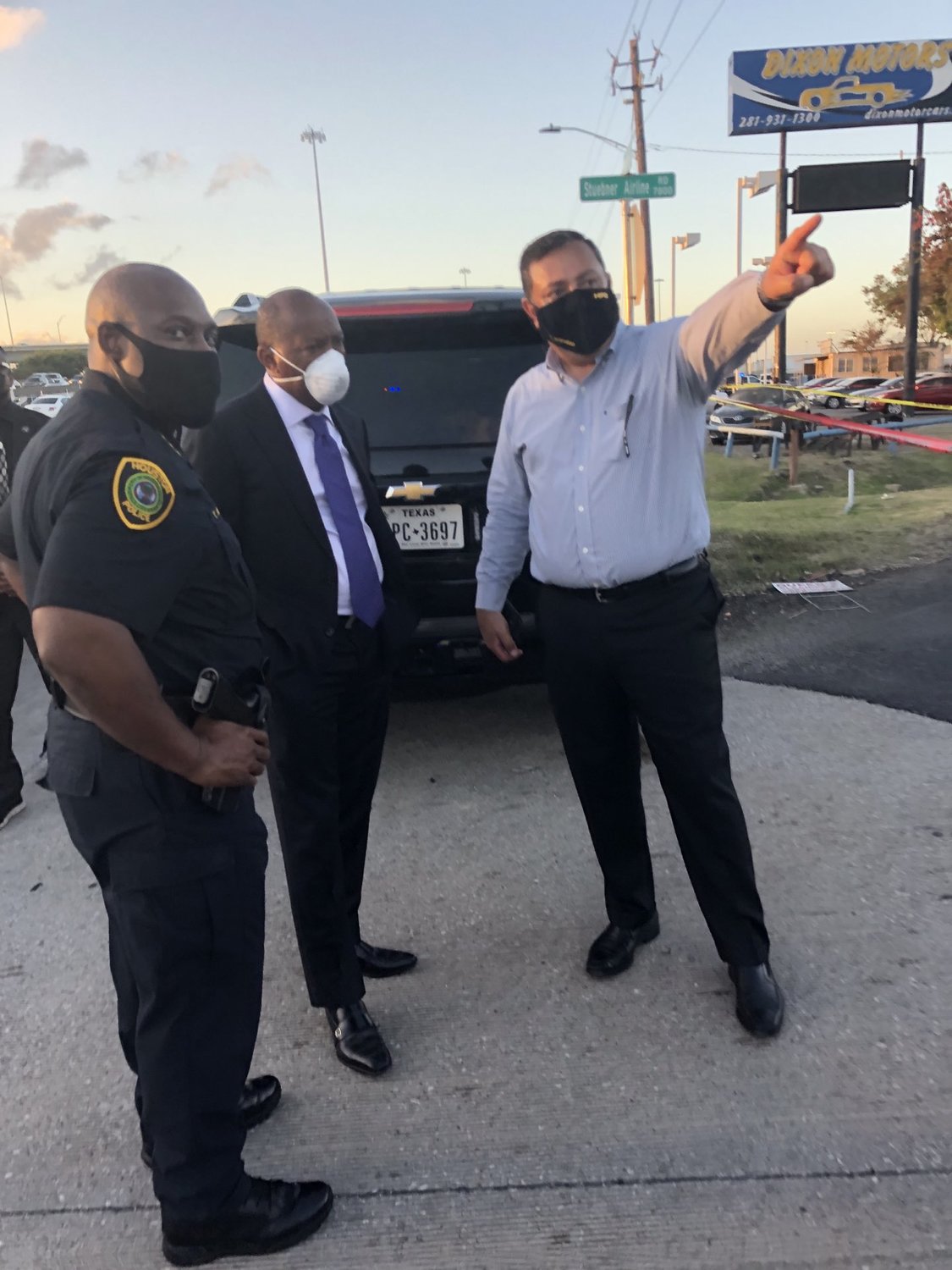 After sustaining an unknown number of gunshot wounds, Rios ran about 50 to 75 yards to a nearby motel to request help. He collapsed in the lobby and was pronounced dead when responding units arrived approximately five minutes after bystanders called 911.
HPD is seeking a suspect described as a heavily tattooed Latino male in his mid-to-late 30s, and they also identified a blue four-door Mercedes-Benz and a black pickup truck as being involved in the incident that led to Rios' death. Acevedo said that HPD believes they have recovered the Mercedes-Benz, but the person or persons involved are still at large.
Acevedo had an ominous warning for those responsible for the shooting, saying, "We are coming after you — we are going to capture you. So do yourself a favor and turn yourself in, because we are going to catch you."
The incident took place in a heavily traveled area in Houston, and the HPD is asking anyone who saw the incident to contact the department with any information that can lead to the arrest of the person or persons responsible for Rios' death.
Rios is survived by four children, ages 9, 12, 14, and 17; two cousins who are detectives for HPD; and his brother and parents.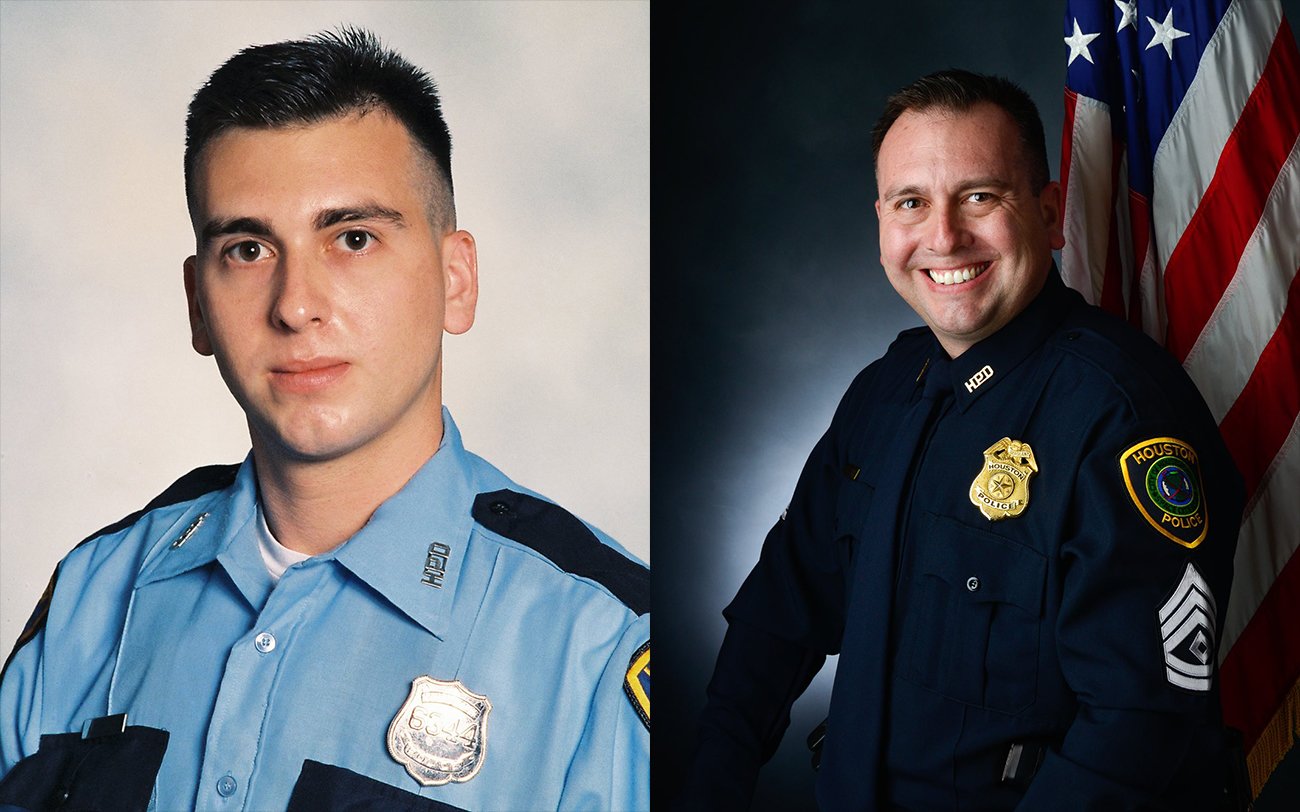 This line of duty death is the fourth the Houston Police Department has suffered in 2020 so far, with the most recent being the death of Sgt. Harold Preston, a 41-year veteran of the department. Preston sustained gunshot wounds during a call to help a woman and her son safely remove their possessions from their apartment.
The woman had accused her husband, 51-year-old Elmer Manzano, of committing domestic violence. She had requested protection while she removed items from the apartment to separate from the husband.
After the son unlocked the front door, the husband opened fire, striking both the son, Officer Courtney Waller, and Sgt. Preston. Responding officers transported Preston to the hospital where he died from his wounds.