A Harris County Sheriff's Office deputy was shot Tuesday around 6 p.m., according to Harris County Precinct 1 Constable Alan Rosen. Harris County Sheriff Ed Gonzalez identified the deputy by his last name of Barragan during a press conference Tuesday night. The incident followed another on Monday afternoon that left a Houston citizen dead and a suspect in that shooting critically wounded by an officer with the Houston Police Department.
Houston is the seat of Harris County.
Gonzalez said that two HCSO deputies responded to a call regarding a "suspicious male." The male, identified in an HCSO tweet as 38-year-old Moises Martinez, produced a gun and fired at the deputies when they arrived and confronted him. Multiple rounds fired by the suspect hit Barragan. The wounded deputy's partner returned fire but did not hit Martinez, who then fled on foot.
Barragan sustained wounds to his hands and bruising on his torso where his ballistic vest stopped a bullet; he is currently in stable condition.
"[I'm] very relieved to find out that our deputy is going to be okay," Gonzalez said. "He is stable. He's conscious. He gave me a thumbs-up. He was smiling, [and] he is visiting with family and other colleagues right now. He was even joking a bit. He was thanking me for allowing the beard policy to take place because [the bullet] actually grazed him a little bit on the cheek and he says that the beard kind of saved him a little bit there."
Barragan has been with the HCSO for a year and a half but served with another law enforcement agency for approximately eight years prior. Martinez, a Hispanic male with two felony warrants, was taken into custody just before 9:30 p.m. Tuesday following an hourslong manhunt, according to the HCSO.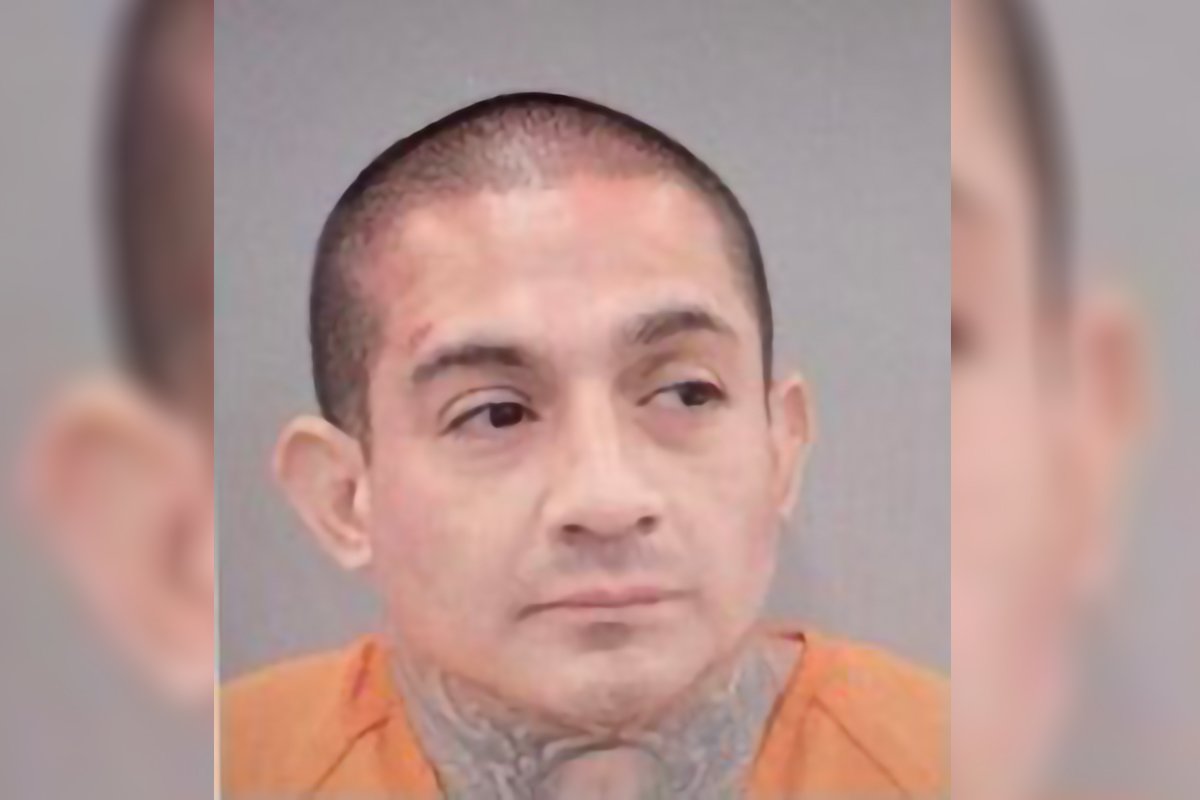 News of the encounter between Barragan and Martinez came soon after that of another shooting involving an officer with the Houston Police Department. On Monday afternoon, the officer was in a gunfight with an unidentified shooter who had killed a citizen. HPD Executive Assistant Chief Troy Finner announced the shooting during a Monday press conference.
"I'm proud of him because who knows if the suspect would have continued to move around, he could have killed somebody else," Finner said. "The officer stepped up and protected himself and protected all the citizens in his neighborhood."
At approximately 2:20 p.m. Monday, HPD received a 911 call for an ongoing shooting in northwestern Houston. An unidentified suspect, described as a Black male in his mid-40s, approached a parked vehicle and opened fire "unprovoked" on the two people inside. One of the occupants was fatally wounded.
The shooting suspect fled to a nearby convenience store, where he pointed his gun at several people but didn't fire. The suspect exited the convenience store and fired the gun in an unknown direction, Finner said. He then opened fire on HPD officers after they located him at the 100 block of East 44th Street. Several gunshots hit the officers' squad car. At least one officer returned fire after the suspect refused commands to put down the gun, critically wounding the suspect.
"The suspect was transported to the hospital. I understand he's in critical condition, probably still in surgery," Finner said Monday afternoon. "He does have a family. We don't know his motivation, what happened, what led him to do something like this, but we pray for him and pray for his family as well."
The officer involved in the shooting has not been identified, but Finner said he is a white male assigned to HPD's North Division and has been with the department for four years. An HPD spokesperson deferred to the Monday press conference and refused to answer any additional questions about the incident.